The number of celebrations that take place under various circumstances and within various communities over the course of the year can provide valuable opportunities for independent retailers not only to boost their sales but also to raise their community profile.
Typically, we think of the excitement of Christmas followed by a boring lull until Easter. But there are several very important commercial opportunities to prop up seasonal sales between those to festivals. Exactly a month after Christmas, on January 25, Burns Night is an under-developed celebration due for fresh interest and a great way to improve impulse spirit sales: the traditional Burns Night meal involves copious drafts of whisky, and shoppers might well be ready to indulge themselves in the midst of the winter gloominess.
Soon after, things perk up again with Valentine's Day, which comes in mid-February; that in turn is flowed a mere fortnight later, on March 1, by Pancake Day, a prelude to Easter when Lent (previously a period of fasting and reflection) begins and the remaining fats in the kitchen are supposed to be used up. That makes Pancake Day a great time not only for pancakes, but for all sorts of indulgence before we are supposed to slim down until Easter unleashes its avalanche of chocolate.
Before Easter arrives there are two further notable dates to dress up your shelves for: St Patrick's Day on March 17, and of course Mother's Day ten days later on 27 March.
All in all, it's a much livelier commercial season than one would think, looking at the grey skies outside, and Asian Trader will be looking at what's useful to stock and prepare for, for all of these occasions.
But bestriding all these dates remains the big star for now of the cold, dark nights: Chinese New year, a truly global celebration.
Happy New (lunar) Year
Chinese New Year 2022 is Tuesday, 1 February – it changes each year because it is based on a lunar calendar of roughly 28 day cycles instead of the Western, Gregorian 30- or 31-day month – but it always takes place in January or February.
Chinese New Year is of course observed by Chinese people themselves, but also by Sinophone communities – ethnic Chinese-speaking populations in countries such as Malaysia, for example, or the USA or UK – and increasingly by non-Chinese people worldwide. The fact is that no matter what criticism the Chinese communist government draws because of its actions, there is a worldwide feeling of goodwill towards Chinese people and their culture. Everybody loves Chinese food, for example, and the New Year is a great excuse for a slap-up Chinese meal.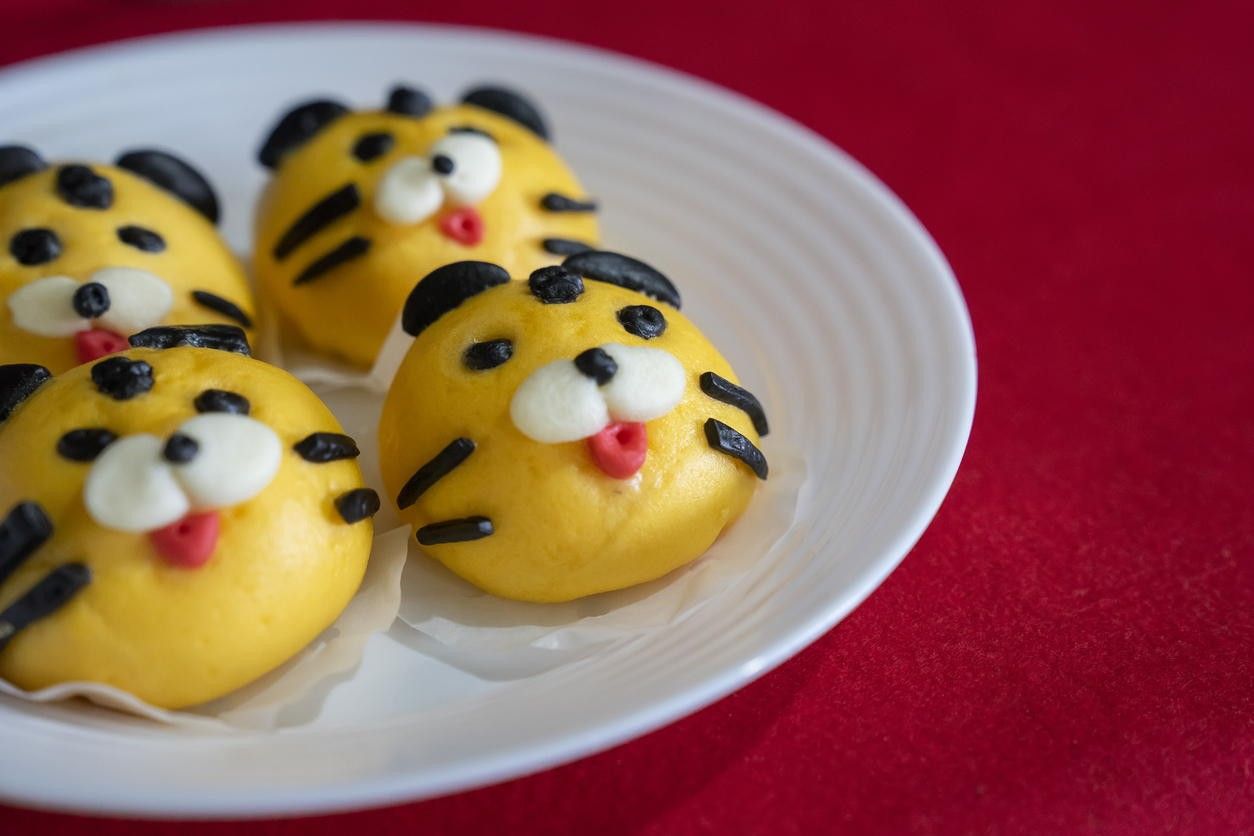 In China the legal holiday is seven days long, from the Lunar New Year's Eve to the sixth day of the first lunar month, and some companies and public institutions enjoy a longer holiday up to ten days or more, because in in China itself, the festival stretches to the 15th day of the first lunar month (namely, the Lantern Festival). Celebrations in the UK are a lot shorter, but it's still a great time to make extra sales on Oriental food items.
To understand what is behind the festival, note that the Western zodiac has twelve regions corresponding to the geography of the night sky, and so does the Chinese zodiac. But where the Western regions hold sway for a month at a time, each of the twelve Chinese zodiacal characters – which come replete with their own myths and stories – lasts for a full year, giving a twelve year cycle. Last year was the Year of the Ox, a dependable and good-natured fellow. This year – stand well back – it is the Tiger who springs into our midst.
Considering the economic and political trials that currently appear to lie in wait for the world in 2022, the choice of Tiger is very astute! In Chinese tradition the characteristic of the Tiger is Yang, so it's primarily a "he", although tiger women are not to be underestimated – they are family-centred but awesome party animals. The Tiger is a big contrast to the Ox, needless to say, and is regarded as brave, even cruel and terrifying, just like a real tiger. Yet these qualities also inspire respect, and the Tiger in this sense is also a symbol of power and lordliness in Chinese culture. Tigers are also considered as a patron deity for children and parents– think of the term "tiger mother" used when referring to typical Chinese mums!
People born in Tiger years (1962, 1974, 1986, 1998, 2010, 2022, 2034 …) are supposed to be natural leaders, adventurous and ambitious with a strong sense of justice. Yet along with those qualities go some of the consequences of taking them too far: arrogance and impatience can be typical of Tigers.
Within Tiger's personality there is a further subdivision of elemental types depending on birth year – earth, fire, metal and so on. 2022 will bring forth a Water Tiger, who is likely to be confident (possibly over-confident), curious and keen to learn.
Oriental fare
This year is a fine opportunity for retailers to sell ingredients and items that people can use to cook a Chinese New Year meal at home, because the lingering effects of the Omicron variant of Covid means that very many people are still not ready to brave the night and visit a restaurant. In London, apparently the usual fabulous street celebrations in Chinatown have been radically cut back, even though pandemic restrictions have been lifted on January 26. Go figure.
At any rate, it is good news for retailers wishing to make the most of the really wonderful products increasingly available as the World Food category expands and becomes more popular in the UK.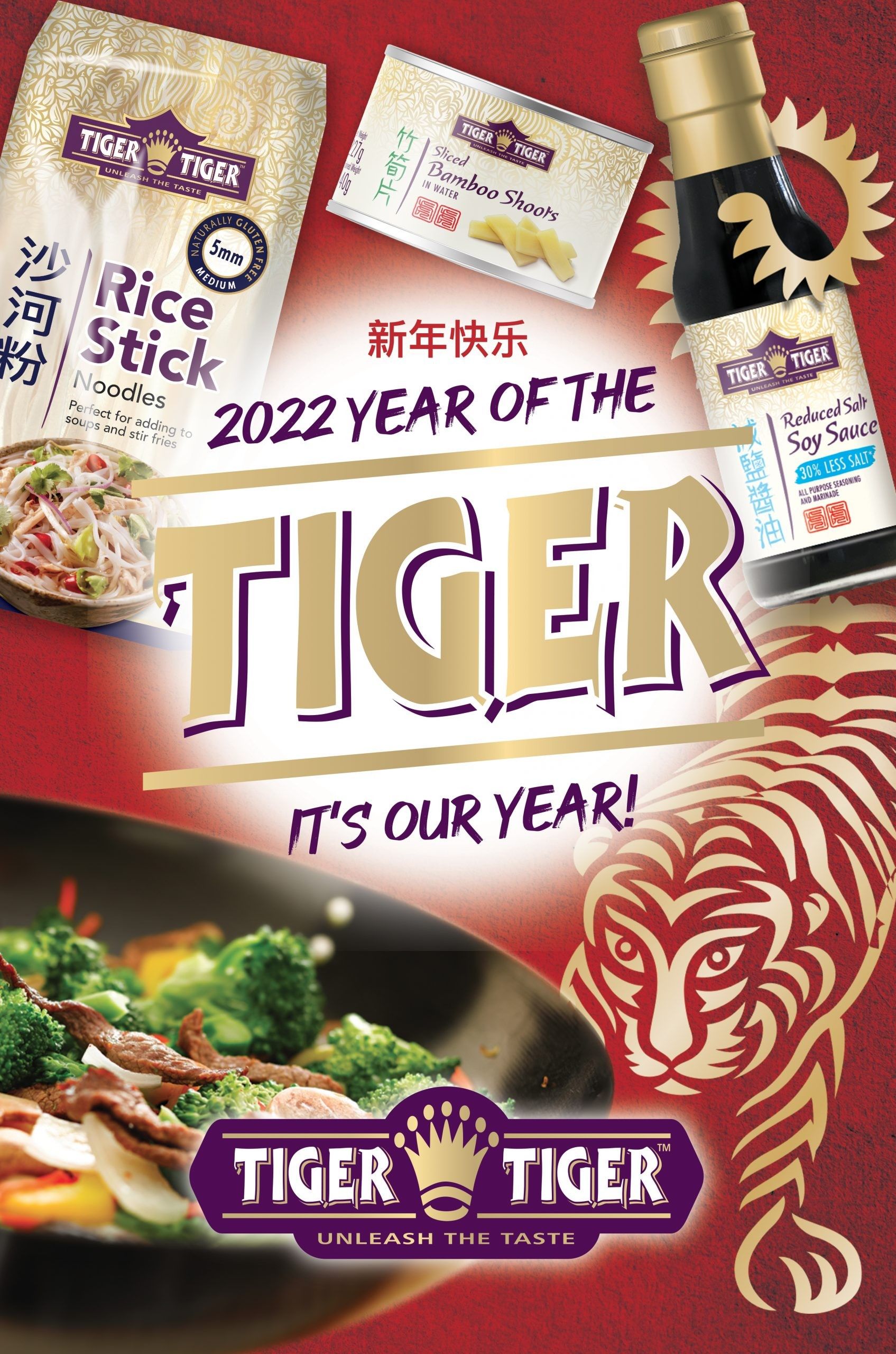 "It's a very exciting time – you could say it's our year!" says said Debbie King, Sales & Marketing Director at the very aptly-named Pan-Asian food brand Tiger Tiger.
The company has launched its first-ever poster advertising campaign to highlight its range of authentic Chinese food and ingredients ahead of Chinese New Year, and it is running now until 2 February, with both animated and static posters in more than 70 major UK towns and cities including London, Edinburgh, Glasgow, Birmingham and Newcastle, reaching almost eight million consumers.
Tiger Tiger recently rebranded its Chinese food and ingredients, with a winking tiger and the strapline "It's Our Year", and the campaign focuses on the opportunities to cook up a feast. New packaging features an eye-catching cream and gold pearlescent design, gold-coloured lids and dual language labelling featuring Chinese "Hanzi" characters, meaning the skus will be high on-shelf impact and consumer appeal.
The refresh includes Light, Dark and Reduced Salt Soy Sauces, Oyster Sauce, Noodles, Rice Vinegar, Luncheon Meat, Water Chestnuts and Bamboo Shoots.
"Tiger Tiger foods are sourced in the East for truly authentic flavours which help consumers replicate the restaurant meal experience at home," King says. "With Chinese New Year being a time of great celebration, and eating in being the new eating out, this campaign will increase awareness of the range, strengthen the brand's heritage and help drive footfall to the fixture at this key selling time."
Kikkoman, the premium soy sauce brand, has also given its products an eye-catching makeover in time for the festivities. "We wanted to harmonise the look of our Tamari Gluten-Free Soy Sauce range and provide standout from our other ranges so consumers can easily identify our Tamari from the rest of our products," Bing-yu Lee, manager of Kikkoman UK, told Asian Trader. The new bottles will carry blue labelling and caps to harmonise the look of the range following the launch of its Tamari 150ml dispenser – with a blue cap – last year.
"We think the blue labels will be easy to spot in store and will look attractive on-shelf alongside our core and Less Salt ranges," added Lee.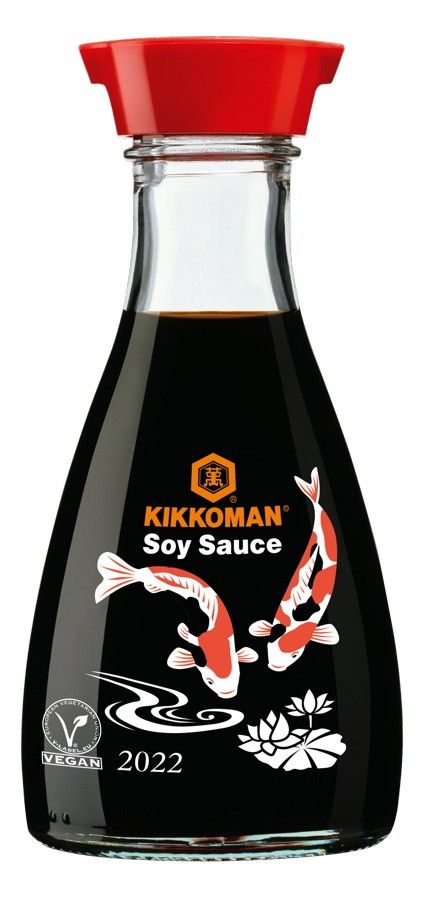 With the the Kikkoman Tamari products, the update enables easy differentiation between its standard soy sauce which is in red and its Less Salt range which is in green.
Just like the original Kikkoman Naturally Brewed Soy Sauce, its Tamari Gluten-Free variant is also naturally brewed and uses just four simple ingredients – water, soybeans, salt and spirit vinegar, offering a premium soy sauce with the same rich, savoury taste and flavour.
"Our gluten-free Tamari Soy Sauce is made to the age-old brewing process to preserve and enhance the unique flavours consumers come to expect from the Kikkoman family of products," says Hong Kong-er Lee.
"It's usually a magical time to be in Hong Kong," he reminisces, "jostling to buy peach blossoms (for love) and tangerine trees (for luck) at enormous noisy flower markets, and feasting on ingot-like, deep-fried dumplings and "smiling mouth" sesame cookies, as well as visiting incense-wrapped temples to meet fortune tellers and pray for good fortune in the year ahead — something that the people of Hong Kong have never needed so badly."
Drink up
It's not often we think about specific drinks for a celebration New Year Chinese meal – lager always goes well, as does wine or jasmine tea, of course. But beer and cider company KBE Drinks have just  announced the launch of new lychee and lime flavour for Peacock –its award-winning cider brand.
KBE's Peacock Lychee & Lime is the first-ever lychee flavoured cider introduced into the UK market. The drink contains the flavour of sweet lychees "perfectly balanced by zesty lime to refresh the pallet, even after the spiciest of Asian dishes", said the company.
KBE has also announced that 25p from the sale of every bottle will be donated to charity partners- Hospitality Health, Hospitality Action and Only a Pavement Away. The company will also be promoting the new drink on social media through Asian food bloggers and influencers.
Peacock was first launched back in 2016, specifically crafted to partner with the exotic flavours of Asian cuisine. The brand has already been embraced by many trendsetting restaurant groups, such as Dishoom, Dim-T and Pho, but is quickly gaining wider popularity, KBE said.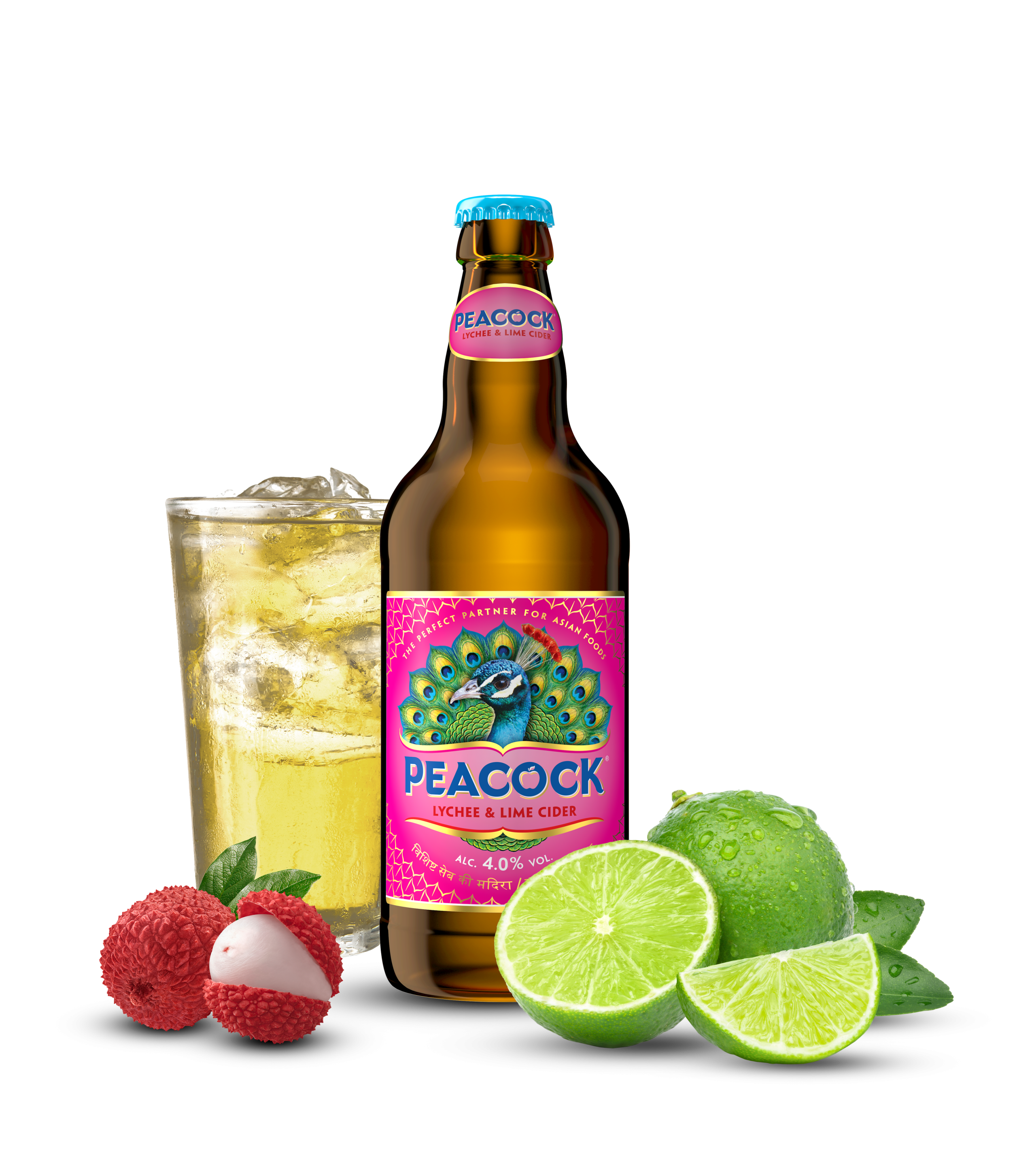 The company was set up over thirty years ago to distribute India's number one beer, Kingfisher (another great match for oriental food), to the UK and throughout Europe.
"During the lockdown, UK consumers have been embracing new flavours and the lychee is growing in popularity, in part thanks to the Lychee Martini, so along with the current growth in popularity of fruit ciders in general, we are confident it will be well received by consumers," said John Price, Head of Marketing at KBE Drinks.
Rice is nice – especially from the USA
Unlike Indian food, Chinese cuisine does not lean towards basmati rice – long grain works brilliantly with Chinese dishes (and of course noodles), and the most popular variety is Si Miao (See New in Cantonese), known as Jasmine rice.
What you may not know, though, is that outside of China, American-grown long-grain rice is a fantastic alternative.
Produced to the highest growing, milling, and quality standards, U.S.-grown rice is sustainably produced by a network of family farms across six states. The principal rice growing states are Arkansas, California, Louisiana, Mississippi, Missouri, and Texas.
Cooking with U.S.-grown rice ensures you are eating one of the world's cleanest and highest quality rice and delivering authentic flavours with every dish. In fact, US long grain rice is especially suited to Chinese cuisine because of its fluffy, separate, beautifully white grains, and is the perfect complement to a wide variety of typical Chinese dishes.
U.S. rice is also sustainably grown, a practice that dates back generations, long before the word "sustainability" became a popular term. And today, the U.S. rice farming sector continues to make strides towards a greener future. All segments of the U.S. rice industry are invested in this because it is personal – providing for their families, serving their communities, protecting wildlife habitats, and creating jobs.  Their stewardship is deliberate, ensuring a healthy, safe food supply, while improving the environment, and contributing to the local economy.
Many wildlife species rely on the wetland habitat created by American rice farmers. Working rice lands across all rice producing states provide millions of acres of life-sustaining resources for migrating water birds along with countless other animals that call the fields their home.  This makes rice a unique working-lands crop. Winter-flooded rice fields improve and enhance vital wildlife habitats by providing food and foraging for migratory and wintering water birds.  These water birds return the favour by helping to increase soil nutrients, straw decomposition, reducing weed and insect pressure, and providing other important agronomic advantages.
In the regions where rice is grown in the U.S., rice agriculture provides 35 percent of the food resources available to migrating and wintering waterfowl. The cost of replacing existing rice habitat with managed natural wetlands is more than $3.5 billion.
So pick up some U.S. rice for Chinese New Year and enjoy the occasion, knowing that sustainable, guilt-free rice tastes better in more ways than one.