Come summer and our desire to enjoy sweet beverages spikes. After all, there is something about these soft drinks and their just the right amount of sweetener, caffeine and carbonation that make us continuously grab and gulp.
No wonder, the soft drinks category is now worth more than £2.4 billion in convenience– approximately £113,000 in value per store per year – making it the third most valuable category in the channel.
Soft drinks' popularity is clearly a boon for convenience stores as Britons' love for soft drinks makes them not only an important revenue source but also a means for increasing footfall and gaining loyal customers.
Soft drinks in this context are bottled water, carbonated drinks, still drinks, juice drinks, energy drinks, fruit juices and sport drinks as well as RTD iced coffee and protein shakes. 
Niche segments other than carbonated drinks are equally crucial here. Like, energy is the largest soft drink category in the independent channel, with £1 in every soft drink's £3 being spent on an energy drink. Now worth £200m, the RTD iced coffee category is also growing rapidly, with Symbols and Independents sales having now grown to over £37m.
Pandemic had a mixed effect on this segment. While on-trade sales certainly slowed down, the rise in the number of at-home occasions proved a boon for convenience channels. And Coca Cola expects the momentum is not ready to slow down anytime soon!
"We expect to see the same again this year, which will bring a number of opportunities for retailers. This forms part of the Together Time growth driver in our Taste Tomorrow CCEP soft drinks category vision, which identifies key opportunities for soft drinks growth in the months ahead," Amy Burgess, Senior Trade Communications Manager at Coca-Cola Europacific Partners (CCEP), told Asian Trader.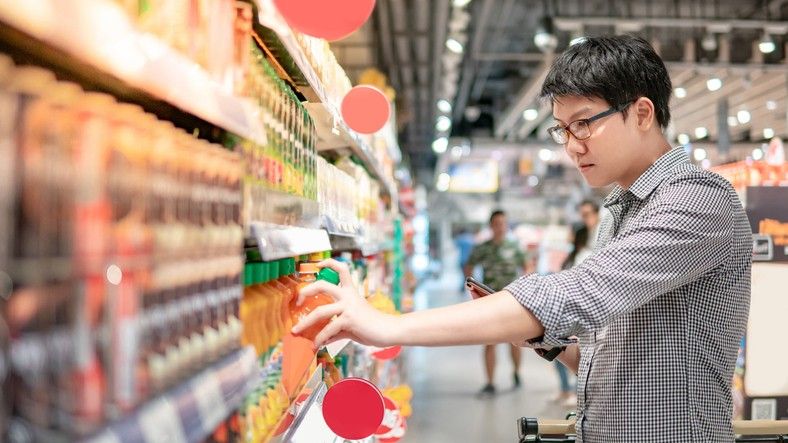 Market is expected to perform well this summer, with more people enjoying time together outdoors than in recent years, due to the pandemic. Post-pandemic, life has almost returned back to normal, so does the demand for drink-now formats. 
"The drink-now category has experienced a 62 percent increase in value sales within the last four weeks, and we expect this to continue throughout the summer," Mike Buckland, Marketing Controller, Highland Spring Group, told Asian Trader.
Matt Gouldsmith, Channel Director, Wholesale, Suntory Beverage & Food GB & I, too echoed similar feedback when he told Asian Trader how drink-now formats are seeing high year-on-year growth as shoppers seek more hydration while out and about.
"To capitalise on this growing trend, retailers should stock up on on-the-go soft drinks like Lucozade Energy, Lucozade Sport and Ribena this summer to meet shopper needs, particularly as the weather continues to get warmer and shoppers spend more time outside," Gouldsmith said.
Bestsellers and NPDs
The market is flooded with various kinds and sizes of soft drinks, often making it chaotic for a retailer to know what to stock and what to skip. A thumb rule to keep in mind here is to give as wide a choice to shoppers as possible with a good mix of bestsellers to gulp on and new products to try.
IRN-BRU is certainly one such must stock brand. IRN-BRU XTRA, delivering extra IRN-BRU taste with zero sugar, is growing three times faster than the category.
Rubicon is also a fast growing major soft drinks brand while Rubicon Spring is the UK's leading sparkling flavoured water brand. In March this year, Rubicon Spring launched two slim can variants. Also available in a multipack, Rubicon Spring's new sleek can is perfect for retailers looking to drive sales.
The brand's latest launch Rubicon Spring Pineapple Passion is also perfect for shoppers looking for exciting new flavours. Rubicon Sparkling Raspberry & Pineapple is the first soft drink in the UK with this fruity flavour combination, becoming the brand's first sparkling flavour launch in over 30 years.
As shoppers seek more drink-now formats, it will be wise to stock energy drinks like Lucozade Energy, Lucozade Sport and Ribena this summer to meet shopper needs.
"In juice drinks, drink-now formats have grown by 27 percent in the past year, but we also know that over 18 million UK households buy juice drinks for home consumption, which means retailers should stock them in both formats to cater for different occasions and consumer needs this summer," Gouldsmith said.
Furthermore, Gouldsmith informs that low- or no-calorie continues to outperform regular soft drinks, with a 68.6 percent share of total soft drinks. And when it comes to energy drinks, the no- and low-sugar market has grown more than the full-sugar market over the past year. Therefore, retailers should ensure to stock up on lower-sugar drinks such as Lucozade Zero and Ribena Light to capitalise on the ongoing trend towards lower-sugar choices.
Ribena has unveiled a new brand positioning, using a campaign in which people "can't help but laugh", to drive further relevance across Ribena's range of drinks.
Lucozade Energy has teamed up with one of the world's biggest video gaming brands, Xbox, to give shoppers the chance to win big with a new on-pack promotion. 
By scanning a QR code on pack, Lucozade Energy drinkers will have the chance to win a host of prizes to meet all their gaming needs including Xbox Series S consoles, complete with Xbox Game Pass Ultimate 12-month subscriptions. The promotion is live from now until August across multiple pack formats- 380ML (standard & PMP), 500ML, 900ML, and 4X380ML multipacks.
When it comes to stocking a wholesome range for all needs and kinds, retailers should look no further than Boost, which is the only brand operating in four functional drink categories – energy stimulation, sports drinks, RTD iced coffee and protein shakes.
Adrian Hipkiss, Marketing and International Business Director at Boost Drinks, reveals that within energy sub-categories, it's the energy stimulation drinks which play a significant role in contributing to the growth of the soft drinks category.
Boost Red Berry is the largest selling 250ml stimulation flavour SKU, however considering the fact that 39 percent of stimulation shoppers actually make their purchase based on flavour alone, it's important to stock a variety of flavours rather than relying on one or two.
Over the past two years, the various lockdowns and restrictions have also significantly impacted the sports drinks sector. However more recently, there has been an optimistic turn for the sports drinks category.
"Boost Sport takes pride in its strong position in the sports drinks category. Sitting at the forefront of the category's growth pattern with its +49 percent value growth YOY, Boost Sport is currently the number two sports drink brand in value and volume," Hipkiss told Asian Trader.
Boost Strawberry Protein shake (310ml) too is the largest growing SKU in units.
Juices and smoothies have been a real beneficiary of the growing clamour for functional soft drinks that support hectic lifestyles. Rise & Shine is a full-bodied super blend of Valencian Orange, Mango, Carrot, Passion Fruit and Apple which retailers should take note of.
Iced Coffee RTDs are another exciting category to stock in a convenience store where 75 percent of sales value is made on four flavours – Latte, Caramel, Espresso and Mocha. Boost is now the second largest selling and first fastest growing RTD iced coffee brand in unit sales.
Kenco's latest innovation, Kenco Iced-Hot Lattes is another popular product in this category. 
"The demand for convenience retailers to stock a diverse range of coffee is clear, as more than 24 million households in the UK buy coffee. Consumers are looking for convenient, yet indulgent coffee products to fit in with their busy modern lifestyles," Melvir Singh Nijjar, Category Team Leader, Jacobs Douwe Egberts, told Asian Trader.
Kenco is meeting this consumer need with its new Iced-Hot Lattes available in two flavours- salted caramel and vanilla.
Soft drinks aisle is incomplete without a wide range of still and sparkling water.
Highland Spring's flavoured sparkling cans are a fantastic choice for those looking to maintain a healthy lifestyle and try to avoid traditional soft drinks. At under 35 calories per can, all three flavours – Blackberry, Plum & Hibiscus, Pear & Elderflower and Rhubarb & Ginger – contain no added sugar or artificial sweeteners and offer a fuller flavoured, naturally sweetened fruity refreshment.
Highland Spring has partnered with wellness guru and host of the Happy Place podcast, Fearne Cotton, to support the launch of its 5L hydration pack. The campaign saw the relaunch of its annual hydration challenge, which encourages people to drink 10 glasses of water for 10 days, with Fearne spearheading the campaign.
Tips and Trends
When it comes to this aisle, independent stores can have an edge by stocking local and new launches which are not available at big grocers. 
A new soft drink perfect for the summer, 750ml Sparkling Rhubarb & Sparkling Elderflower Lemonade from Cawston Press will be available early June from Cotswold Fayre.
"To keep up with the seasonal trends and remain competitive, independent retailers should focus on stocking ranges that are distinguishable against the multiples. The ability to offer something unique is essential for independents to increase sales, especially during seasonal periods," Alissia Festa, seasonal buyer at Cotswold Fayre says.
Also, there has been a shift towards low sugar drinks in recent times due to rise in health awareness- something which only got propelled further during the pandemic awakening.
Energy One is just such a brand, a lively caffeine kick in a can but with a superior spring water to syrup ratio that ensures its free of the unwelcome metallic aftertaste.
According to Energy One Co-founder, Marion Barnaby, "We wanted to offer something a little superior to the so-called category leaders, which is why we champion more competitive price points, a lite with a nominal 50 calories per 250ml can and the welcome presence of four beneficial B-vitamins (B3,B5,B6 + B12) means that means our energy drinks are packed with added benefits."
The alcohol moderation trend accelerated by the outbreak can be further mined by carbonated soft drink brands, for example through alcohol-inspired flavours and providing more food pairing inspiration. 
With the increase in demand for alcoholic-free options, Cotswold Fayre have added Botanical Sodas from Belvoir to the range. With a variety of flavours such as, Floral Elderflower, Spiced Ginger and Bitter Orange there is certainly a range of choices for retailers.
Additionally, after a notable surge in popularity for tropical fruit flavours, Dash Water have added a new flavour to their existing range. With current flavours including Raspberry, Blackcurrant and Cucumber, the launch of a new Mango Infused Water will certainly be a refreshing addition to the line!
As the trend of sustainability continues to grow across categories, it has become a key driver for shoppers when making purchasing decisions.
Adrian Troy, Marketing Director at Barr Soft Drinks, informed that Barr Soft Drinks has announced plans to become carbon net zero by 2040. 
"Under its No Time To Waste initiative, the company will be bringing together multiple energy, packaging and waste programmes to become more sustainable. Building on changes that have already been implemented, such as 100 percent recyclable soft drinks packaging, clear on-pack messaging and a 41 percent reduction in greenhouse gases, No Time To Waste will drive forward even more measures to reduce overall environmental impact," Troy told Asian Trader.
Convenience stores traditionally do well in the summer with their soft drinks offerings. But summer 2022 could see some changes as the cost of living crisis puts a buck on the dining-out trend.
Andy Lewis, Marketing Controller at Sunmagic Juices, feels that in particular, convenience retailers need to increase the space they allocate to juices and premium adult soft drinks, to benefit from these growing sectors of the total soft drinks category.
The 'Not from Concentrate' juice category is growing, and Daymer Bay range perfectly addresses this opportunity. These adult soft drinks are seen as a "pick me up" while also being used as mixers. Retailers should stock Daymer Bay Drinks range in the fridge with the other adult soft drinks and mixers, Lewis said, adding that this will appeal to adults wanting to reduce or cut out alcohol but still crave a refreshing cold drink.
'Freshly Squeezed' is another juice category which is growing by leaps and bounds. The growth is predicted to continue as consumers have a newfound appreciation for fresh, natural products. Sunmagic's The Village Press brand offers a wide range of premium freshly squeezed and cold pressed products in a wide choice of flavours and formats.
Lewis also advises retailers to stock a range of juices, children's drinks and adult soft drinks at different price points, to encourage repeat purchases of these growing sectors of the total soft drinks category.
The Village Press brand's premium freshly squeezed and cold pressed products come in 250ml, 500ml, 1l and 2.27l recyclable cartons, handy for enhancing breakfast occasions, being healthy and fortifying their body with Vitamin C, but also at the end of the working day as a midweek alternative to an unhealthy alcoholic drink. 
"They also benefit shoppers and retailers, by offering an extended shelf-life quality option, which also ticks boxes for sustainable packaging in its glass bottle," Lewis said.
Sunmagic's Hydra Juice sub-brand offers parents an extensive range of healthy children's drinks, available in 200ml cartons and 300ml bottles.
With 29 percent of consumers saying they are focused on sugar reduction following the pandemic, and with some HFSS restrictions due to come into effect later this year, Burgess from CCEP feels that low and no sugar options should be high on the agenda with retailers.
"Whilst we know the regulations will require a lot of changes for impacted retailers, there can be opportunities too. 73 percent of soft drinks value sales already come from HFSS-compliant products – significantly more than other HFSS categories. Therefore soft drinks are well placed to replace other non-compliant products in key display areas.
"Two thirds of our volume sales (67 percent) now come from low and no sugar variants, 40 percent more than 10 years ago. This means that 86 percent of all our soft drink brand ranges will be non-HFSS come October 7," he said.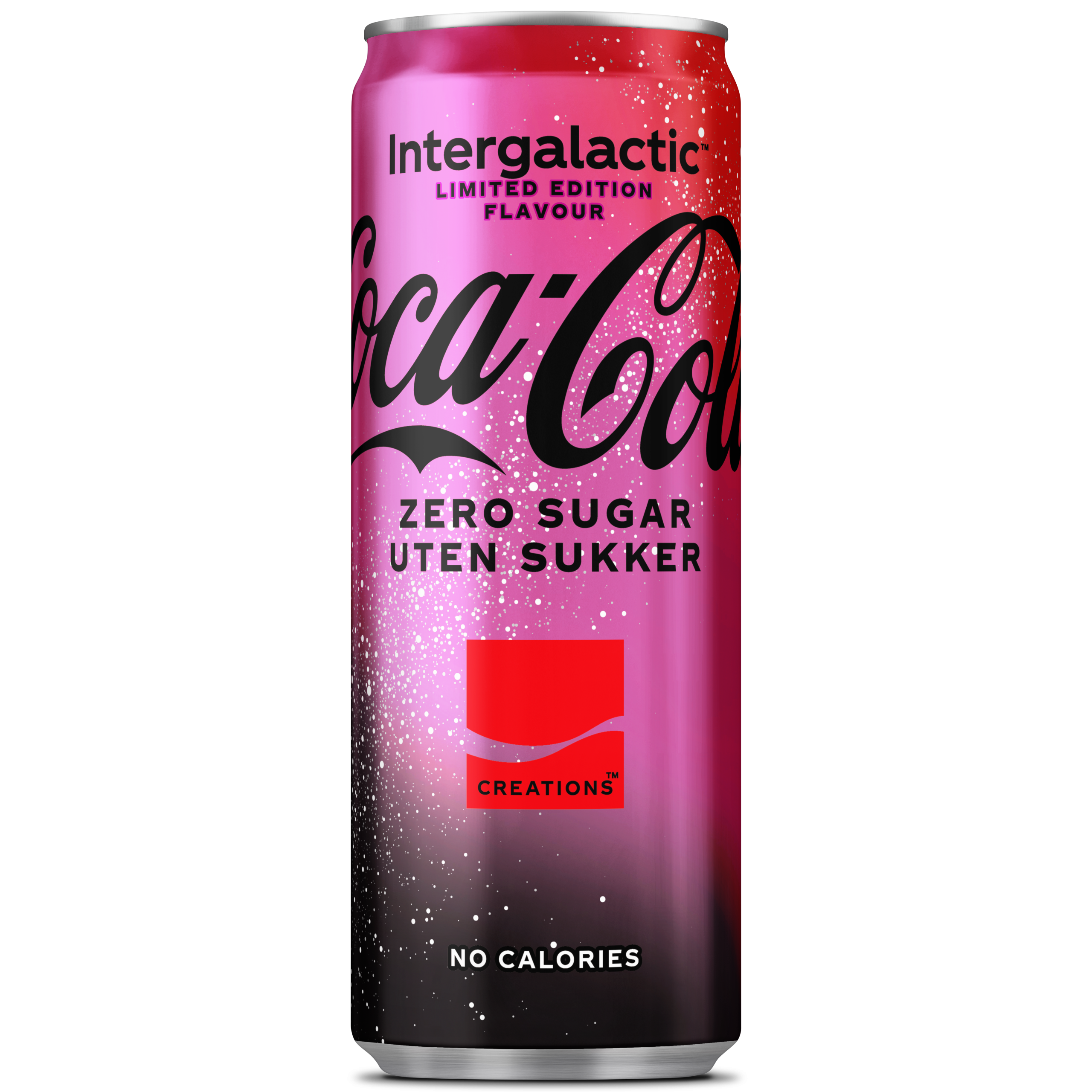 Within this, Coca-Cola zero sugar is the fastest-growing cola in Great Britain – not to mention the popularity of some of our other leading HFFS-friendly brands, like Diet Coke, Fanta Zero, Sprite Zero.
Larger packs are expected to remain in high demand as people continue to make the most of the opportunity to socialise at home and enjoy summer occasions in their gardens with friends and family.
"On-the-go occasions are back, and sales of on-the-go soft drinks are increasing as people get back out and about. That's why it's important for retailers to find the right balance between on-the-go and at-home formats, keeping space for both," Burgess said.
Price remains the second most important factor for shoppers while grocery shopping. Accounting for more than 69 percent of total soft drink sales in convenience, price-marked packs (PMPs) can help to reassure shoppers who are spending carefully but who still want to enjoy their favourite brands.
More than two-thirds (68 percent) of independents are in favour of PMPs, saying the confidence they give shoppers that they are getting value-for-money is the key purchase reason, Burgess said, adding that CCEP's best-loved brands, including Coca-Cola TM , Fanta, Sprite, Dr Pepper, Monster, Relentless and Reign are all available in PMPs and plain packs.
Stating that Kenco Freeze Dried Range is available in PMP format, Nijjar also advises retailers to stock PMPs in prominent locations around the store for quick and easy purchases.
Buckland from Highland Springs strongly feels that indies can stay competitive compared to the multiples or chain supermarkets during the summer months, "if their offering is compelling and fits the needs of consumers". 
Often, summer gatherings are impulse decisions and the customer's nearest shop is an independent retailer. Making sure you've got a full and enticing offering is key to compete with the multiples, Buckland said, adding the advice for retailers to ensure to get a fully stocked range of still, sparkling and flavoured sparkling water is key, so that all tastes and requirements are met.
Staying Fizzy
The primary negative factors affecting this industry right now are fall in real household disposable income, high competition and rise in prices.
Disposable income levels affect sales from both on-trade and off-trade outlets. Since soft drinks are discretionary items, consumers may choose to limit spending on them if their disposable income falls.
The sector is also marred by rising prices. This segment is vulnerable to supply chain disruption, with the cost of transport containers going through the roof. However, the bigger players are expected to absorb the cost increase while passing a minimum effect to end-users. 
Despite the cost of living crisis and decades-high inflation and prices, the UK's multi-billion convenience soft drinks category is growing at more than 6 percent and is one of the most profitable categories for retailers. It is no brainer that this segment should not be overlooked or ignored.
In fact, a small push by retailers can go a long way in increasing sales and gaining some loyal customers here. Like, having a dedicated "Craft Bay" display with a mixture of formats focused around taste can intrigue shoppers to try out new products thereby triggering impulse purchase and unlocking new sales. 
Taste remains the number one motivation for shoppers when choosing a soft drink and new flavour innovations continue to drive growth in the category. Consumers will continue to look for soft drink brands with strong health credentials and natural ingredients that will quench their thirst while tasting good, triggering cool fizzy waves of good sales.