By Pooja Shrivastava and Swati Rana
A latest report by PwC stated that a net figure of 10,059 stores ( 17,219 closures, 7,160 opening) exited high streets, shopping centres and retail parks over the last year. Good news here is that this is the lowest number seen in two years, though the report also states that vacant units in town and city centres are no longer being replaced by other chains owing to a "continued shift" to retail parks.
Over the past two decades, high streets saw closure of many brick-and-mortar stores. Even household names such as Woolworths, Debenhams and Topshop have disappeared from the streets, spurted further due to the rise of e-commerce.
As chain retailers have reduced the size of their store portfolios, independent retailers were also seen seizing the opportunity to occupy the vacated space. Since the start of 2017, the number of chain stores across the country has decreased by 5.97 percent, while the number of independent stores has increased by 1.28 percent, says a Deloitte report. 
Pandemic only accelerated the trend further. With forced temporary closures, travel restrictions and social distancing guidelines, stores were further affected badly, especially places like cafes, pubs, salons and other non-necessary places.
Although convenience stores remained largely unaffected during pandemic, closure in vicinity implies lower footfall in the whole area.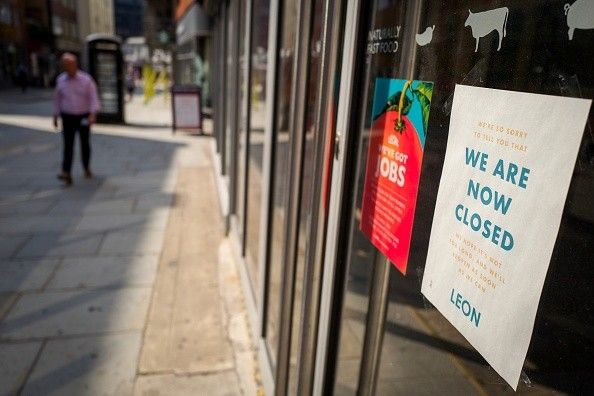 Association of Convenience Stores (ACS) chief executive James Lowman feels that closure in general is not good for c-stores.
"Around 10 percent of convenience stores trade on high streets and town centres and these stores often rely on footfall from shoppers who are on a wider shopping journey. 
"When neighbouring businesses close, this inevitably has an impact on the overall numbers visiting the area and can have a negative impact on the store while the site is empty," Lowman told Asian Trader.
While the recent trend and figures seem to indicate that the high street has come to a dead end in the UK, the assertion is not completely true.
It was predicted that the Covid-19 might give a fatal blow to UK's declining high streets, multiple reports now show that the pandemic actually proved to be an equaliser in many aspects.
What's happening where
Stronger city centres with large catchment areas saw a comparatively huge drop in footfall during pandemic. High streets in affluent areas were the worst hit with London and Edinburgh losing nearly a year's worth of sales.
As per figures from Cities Outlook 2022, places like Oxford, Newcastle or Cambridge which before Covid-19 had relatively low numbers of empty shops on their high streets saw more closures than cities like Blackpool, Bradford or Doncaster, where the increase in vacancy rates was much more muted. 
At the same time, high streets in suburbs, towns and villages remain unaffected as compared to those in London.
Retailer Anbalagan Perumal, who runs Family Shopper in Colsterworth, about seven miles south of Grantham, revealed how none of the shops in his area closed business in the past couple of years.
"I did not see any shop closures here during the pandemic. It's a small village anyway with a small high street and with hardly a few thousand people," Perumal told Asian Trader.
"Time was indeed very tough during the pandemic but in this village, no business was closed down."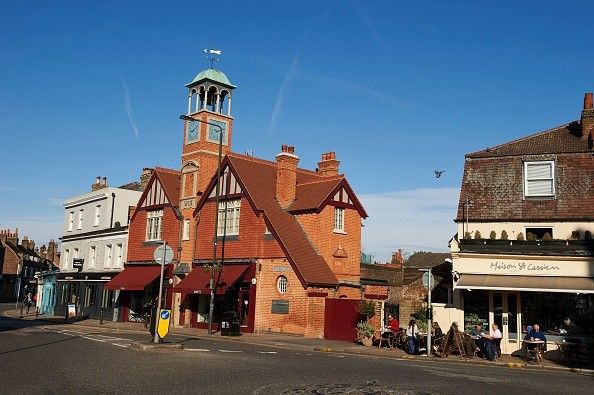 Similar views were echoed by retailer Anil Patel who runs Costcutter store in Chislehurst, a suburban district of south-east London, England, in the London Borough of Bromley.
"There are only about ten shops on my high street here. I did not see any closure during recent years. Not even during pandemic," Patel told Asian Trader, stating that it seems "all the businesses are working fine".
Retailer Simon Dixon runs Premier Express convenience store in Lower Darwen village in Blackburn. Being located close to a small industrial and a housing estate, the store benefits from plenty of passing trade.
However, Dixon reported "neither any store closure nor any new openings" during the past couple of years in his market town high street.
Situation, however, was a bit different in Hackney in London. Retailer Ankit Kumar Patel, who has a Premier store in the area reveals how he witnessed multiple store closures on his high street.
"I saw a few shops closing down," Patel told Asian Trader.
"The shops that were closed on my high street were a nail shop, a Chinese restaurant and a cafe. Closure of the nail shop was obvious as there was no business during lockdown.
"The cafe and the chinese restaurant closed as they could not provide outdoor seating arrangement. Their takeaway sales also were not that great so they had no option but to close down," Patel said, adding that businesses are now back to normal.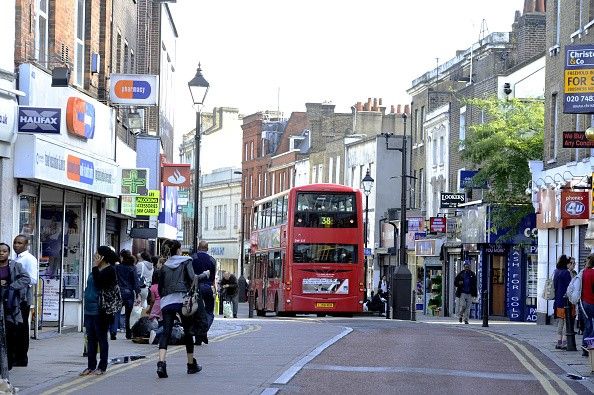 Post-pandemic, shoppers are now returning to the physical stores.
"Businesses are now back to normal. The shops that were closed also opened up. When other businesses are open and performing well, it helps my store as well as the whole area as each shop brings more footfall," he said.
What Future Beholds
Rejuvenation of high streets is very much on the cards due to rising footfall post-pandemic as well as government's schemes.
High street stores have long complained that they pay business rates based on property values of bricks-and-mortar outlets, a system that favours companies trading on the internet and those with large out-of-town depots.
In an effort to give them a boost, the government is contemplating introducing an online sales tax.
The government has begun consultation in the matter and is inviting arguments for and against such a move, the Treasury said in a statement on Feb 25, adding that no decision has been made yet in this regard.
One percent online sales tax could raise one billion pounds which in turn  would go toward funding business rates relief, said the government. 
Stating that high streets have been facing challenges for several years now due to change in shopping habits and rise of e-commerce, ACS has been calling on the government to "rethink the way that business rates are levied on bricks and mortar stores".
"One of the biggest changes that the government can make to support high street businesses is a rethink of the way that business rates are levied on bricks and mortar stores. 
"The government is currently consulting on the introduction of an online sales levy for online businesses, which we have previously called for as part of a rebalancing of the rates system," Lowman said, adding that convenience stores on high streets and in town centres pay "very high business rates bills".
Expectations are also high from the government's upcoming Levelling Up White Paper that is anticipated to shed light on what the road to high street recovery will look like and how policy can help town and city centres to adapt to the changes brought on by Covid-19.
Various efforts are also seen on local levels. Like, East Suffolk Council cabinet is set to establish free high street Wi-Fi in 11 'digital towns' after a successful trial run in Framlingham.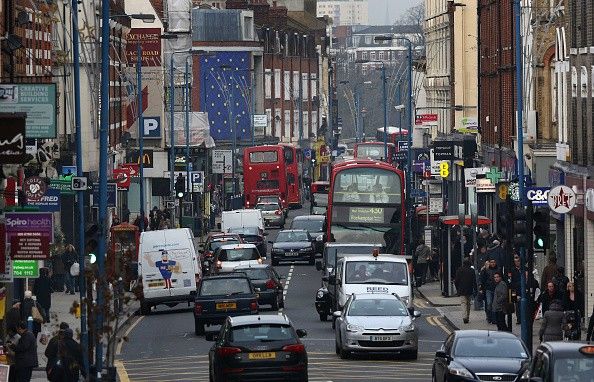 Meanwhile, basic infra issues like lack of parking space continues to be one of the major hiccups in high streets especially in busy cities, majorly due to lack of space.
Hackney-based retailer Patel pointed out that lack of parking space is a huge issue in his area. He has raised with local authorities too though he does not expect much respite simply because "there is no space".
"In the morning and peak times, there is quite a lot of traffic. Only if there was parking available around this area, people could have thought to stop and grab something quick. But, there is no option of parking in Hackney. I have spoken to the counsellors and they too say there is no option available," he said.
Economics and strategy research consultancy Pragmatix Advisory and futures experts Trajectory were commissioned by the Local Government Association to identify how councils can help create resilient high streets. This January, they released a report and pointed out how pop-up shops and community events can be used as opportunities to engage visitors and thus diversify the high street's calendar.
Another PwC report exploring what Britons want from high streets states that shoppers are most enthusiastic about more independent shops and restaurants (63 percent) as well as pedestrianisation (54 percent) and more green space (52 percent). 
Acknowledging that there are challenges facing high street retailers, symbol group Costcutter, now owned by Bestway, believes retailers need to "invest in stores
and "focus on the customer experience". And Stocking fresh produce is one of the easiest key to attract more footfall.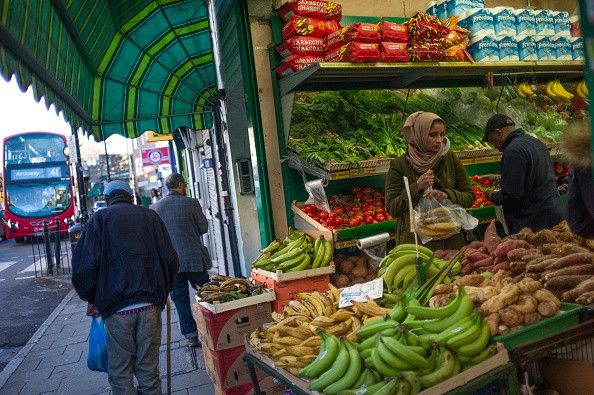 "Retailers cannot afford to sit still and simply 'protect' what they currently have. While retailers have seen increased footfall in recent years, they need a strategy in place to maintain it and grow even further," a Bestway spokesperson told Asian Trader.
"To succeed in this channel, you need to invest in your store and really focus on the customer experience element of retail. This means not simply sticking with the status quo and focusing solely on what you already have.
"Instead, diversify where possible – such as bringing in more fresh produce, so that you're not solely relying on impulse to drive profit, and start looking at what the main trends are in the channel.
"Business rates and inflationary pressures such as rising energy costs are affecting all businesses on our high streets. Independent retailers have a challenging time ahead, which is why joining the right symbol group can help businesses not only survive, but thrive."
Conclusion
While the pandemic may have 'levelled down' high streets, it hasn't radically altered the geography of successful and less successful ones. Those places which had the highest number of empty units pre-pandemic are still facing the biggest challenges. Bradford, for instance, has seen virtually no change in its vacancy rate, but despite this still has one of the highest vacancy rates in the country. At the other end of the spectrum, Cambridge may have taken a bigger hit, but still ranks among the bottom 10 places with the fewest vacancies.
The localisation trend that has been accelerated by the pandemic will continue to work in favour of high street c-stores, renewing their importance.
Lowman feels it is time that high streets should go beyond retail.
"High streets, retail parks and shopping centres all have to evolve to meet the needs of the modern consumer. The offer to consumers has to be more than just retail, it has to be a shopping, dining and leisure experience rather than just a journey."
"There is definitely a future for all of these areas, but they have to respond to consumer trends to stay relevant," he concluded.
High street, as per experts, is ideally placed to reinvent itself in response to the shift in working and shopping habits. The fragmented ownership, lack of centralised coordination, low rents and high vacancy rates- the weaker points of high streets also present new opportunities as they open up the space for new concepts and operators, making our streets a diverse as well as an exciting place.