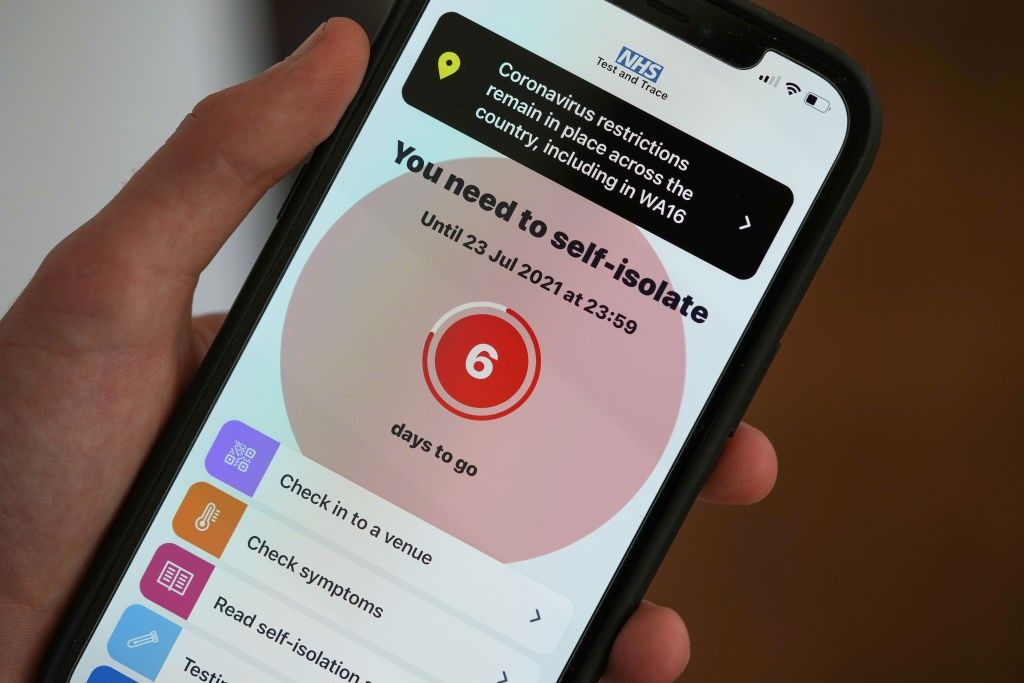 After the Pandemic, the "Pingdemic" is the next challenge faced by UK businesses and its impact on small independent stores is massive. During lockdown, the government categorised the grocery sector as essential and allowed stores to remain open. It was a huge opportunity for them as many shops and businesses had been forced to close their doors.
But opportunity also brings challenges, and from a shortage of lorry drivers to multiple staff absences, retailers are dealing with them all. Although their sales have increased – originally due to panic buying and later to changed shopping habits – issues related to lack of stock and staff-shortages continue to impact their business.
For the past few weeks, many shopworkers have been "pinged" by the NHS Track and Trace app. Amish Shingadia runs Londis Caterways and Post Office in Horsham, Sussex, and two of his staff were pinged last week. "We had members of staff who have been pinged," he said. "We had to redo a whole week's work rotas. All the staff have to move around. There's no surplus in the business at the moment."
Amish explained how he has been trying to cope: "As retail stores, we keep our staffing levels to a minimum naturally trying to save on staffing costs. So, when you have someone who just goes off for 10 days, or even multiple staff, it has huge ramifications. And, at the moment with limited resources, current shortages with the stock coming through, and more panic buying at the moment, all these have a massive impact on the store. The last two years as a retail store, we've been flat out, no one has really rested in the whole Covid period. You can't expect much more from your staff. I've got a few staff who are on a holiday this week and two are pinged. Therefore, I've got only two members of staff right now, so if they leave us it will be very tight."
Londis Caterways witnessed a 30 per cent increase in sales last week, because of renewed panic buying. "The numbers aren't too bad, obviously, compared to the first panic buying [last year]. We have 120 per cent now and our place is nothing like the previous levels," Shingadia said.
"In a small shop, if one member of staff tests positive it is likely that nearly all that team will be deemed to be in close contact, including the owner," comments Andrew Goodacre, British Independent Retailers Association (BIRA) CEO. "And this comes at a time when they are in a process of rebuilding their business after many months of closure, with little or no income.
"In addition, high street confidence is at its most fragile as shoppers navigate post-lockdown retail and an end to compulsory mask-wearing in England."
Sunita Aggarwal, Director at Spar in Wigston, Leicestershire said, "This situation is a constant worry because we need contingency plans if there are staff shortages caused by this. There are also mixed messages regarding what a person needs to do."
Sharing her experience on the pingdemic, Aggarwal said, "We have experienced a person attending an interview, who was then pinged on the same day and advised us of their situation. As the interviewee had come into contact with us, this was obviously quite worrying and impacted on us to resolve this straight away. We have also had a staff member who was pinged and experienced the symptoms of covid but was advised not to go to the test centre for the test. How do we as employers then know if the staff member is being truthful if they have been pinged if they are not able to take a test?" Aggarwal asked.
"At present, we have no option but to let the staff isolate, because our hands are tied; but as a small independent family business, we are hugely impacted by even one staff member not attending work."
Bharti Chavda of Westminster Grocery is not concerned by the staff shortage as their store is only run by herself and her husband, but the shortage of drivers is the major issue facing them.
"Myself and my husband are the only ones working very hard at our store," Chavda said. "Only from last week, I am facing this crisis, as there is a shortage of delivery drivers. My usual delivery comes to us every Tuesday, and now I have to wait till Friday. I hope they will resolve this issue soon."
Trade bodies have asked the government to exempt shopworkers from self-isolation. In response, the government, in a bid to keep the supply chain moving, announced they would be exempt if they had received both doses of the coronavirus vaccine.
Responding to the announcement of a daily contact testing scheme for food supply chain workers, Helen Dickinson, Chief Executive of the British Retail Consortium (BRC), said: "We welcome the government's rapid response to this unfolding 'pingdemic', which has impacted shops and distribution centres. Retailers are working closely with the government to identify hundreds of key distribution sites that will benefit from the new daily contact testing scheme."
Dickinson believes that it is absolutely vital that government makes up for lost time and rolls out this new scheme as fast as possible.
Similarly, Goodacre said, "BIRA recommends the money still sat in the bank accounts of local authorities, which was supposed to be allocated in Restart Grants – some £800 million – is redistributed to help indie businesses facing further closures. For if the government does not step in now there will be yet more high street casualties – is that something we really want to see when the focus is meant to be on economic recovery?"
Aggarwal, meanwhile hopes the government will reiterate that everyone must take a test as soon as possible and that if it is negative, it will not be mandatory to self-isolate.
"The government needs to work quickly and around the clock to ensure everyone has guidance in place. I understand that where covid is concerned, it's an ever-changing situation," She added. "However, we rely on the guidance to ensure people are protected and can work together to get out of this difficult situation."
Shingadia added, "I know, lots of retailers are saying they should be exempted. But I don't agree with that. Because there are so many retail workers out there in the food. There is more risk of Covid spreading in your store, for example, if someone gets Covid in your store, you lose more staff, there's a big risk factor to it on the flip side."
"As the government has announced that people in the food chain can be exempt. When it comes down to staffing, I might be wrong on this, but it will change on the 16th of August, if shopworkers had a second jab more than two weeks ago, you only self-isolate if you have previous symptoms or test for test positive."
"Disruption is limited at the moment, and retailers are monitoring the situation closely. The government will need to continue to listen to the concerns of the retail industry in the coming days and must be prepared to take further action if necessary," concluded BRC's Dickinson.