The nuts and bolts of wholesale are always interesting, and never more so than now, against the backdrop of economic crisis and international conflict. How do you keep your customers happy, maintain margins all round and expand your retail operation under those conditions, while continuing to open depots? Guy Swindell, joint MD of Parfetts, explains all.
Parfetts is growing, opening record numbers of its symbol stores and at the same time adding new depot space. It differs from other wholesalers in that it is now wholly owned by its employees, who benefit from their own hard work by cutting out the middle-man when allocating profits is concerned. Where others are striking for pay rises, Parfetts people are enjoying bonuses and inflation-proof pay increases – and this seems to incentivise them to help the company do well. Who knew?
Asian Trader thought that it was well overdue for an interview with Guy Swindell, joint MD of the firm, and we begin by saying that, reading back over the pieces Asian Trader has published about Parfetts lately, it seems as if they are getting ready to take over the world.
Guy Swindell: The world is a big place!
Asian Trader: But you've got to start somewhere, and it seems your next move has been down to Birmingham where you have just opened your eighth cash and carry depot, and I notice that it has been shortlisted for the Depot of the year at the upcoming Asian Trader Awards. (It has won the award eventually!)
GS: I think it's a well-deserved nomination. And this year we've been able to reward our colleagues with a 14 per cent bonus, predominantly tax free. So we're already winners, in terms of independent cash-and-carries, opening brand new buildings, growing significantly, and paying colleagues out. I know there'll be some strong entries, but we're just really proud and pleased to be able to do that.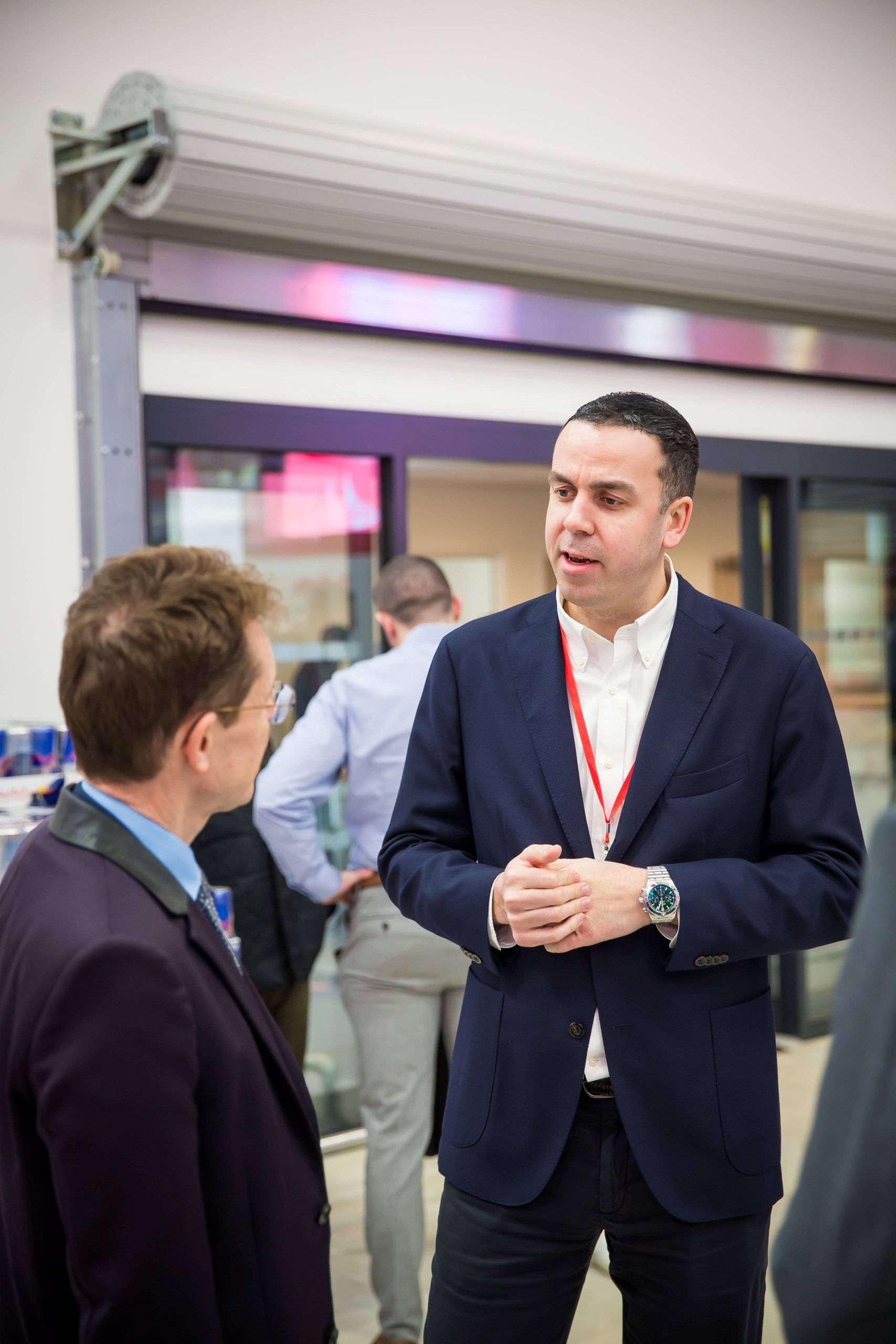 AT: It does appear that you've hit upon a great model of co-ownership that incentivises employees. Your revenue in 2020 was £474 million and it's risen by a third in under three years to £634m last year, so you're growing at over 10 per cent per year in revenue.
GS: From our perspective, COVID really changed the game, because we were in the right place at the right time. Boris shut the pubs and everyone looked locally for stuff, because of all the queues, and went to their c-store. Our cash-and-carries were geared up for high volume, and we carry a fantastic range, so we were ready for it when it hit us.
Let's be honest, that was luck. But we were able to seize that moment and capitalise on it, by making sure that every customer that was coming in, we made an extra effort to build up a rapport with them. We made sure that it wasn't just a one-time visit, that they repeated those visits. We've got a strong sales team out on the road, as soon as someone new came in, we made sure that we went out and visited those guys. So, we were able to really use the momentum of COVID and have never looked back.
AT: That shot in the arm from lockdown sales was incremental and you ascribe that to your secret sauce – the personal touch and the individual support you give to your symbol retailers and customers.
GS: Yes, and the fact that we're employee owned. I think if you were to go into one of our depots, and speak to the general manager, he has a lot of autonomy at a local level. We encourage those managers to trade with customers, to build a relationship, get close to the customer and understand what that customer wants. And then the guys out on the road or the retail team. Again, they all have customers that they look after, that they visit on a weekly basis, and ensure the relationship is strong. If we drop the ball on anything, we make sure we pick it up and do repairs. We try and listen to what the customer is asking us.
We play with a straight bat: no complicated rebate mechanisms or membership fees, simply a spend agreement, then we will invest in your store and work hard to make sure that that spend increases in line with the improvements that we make for that store. If the retailer wins, we win. It's just making sure the retailer keeps hold of the feeling that he's still the owner of the business, that he's an independent businessman.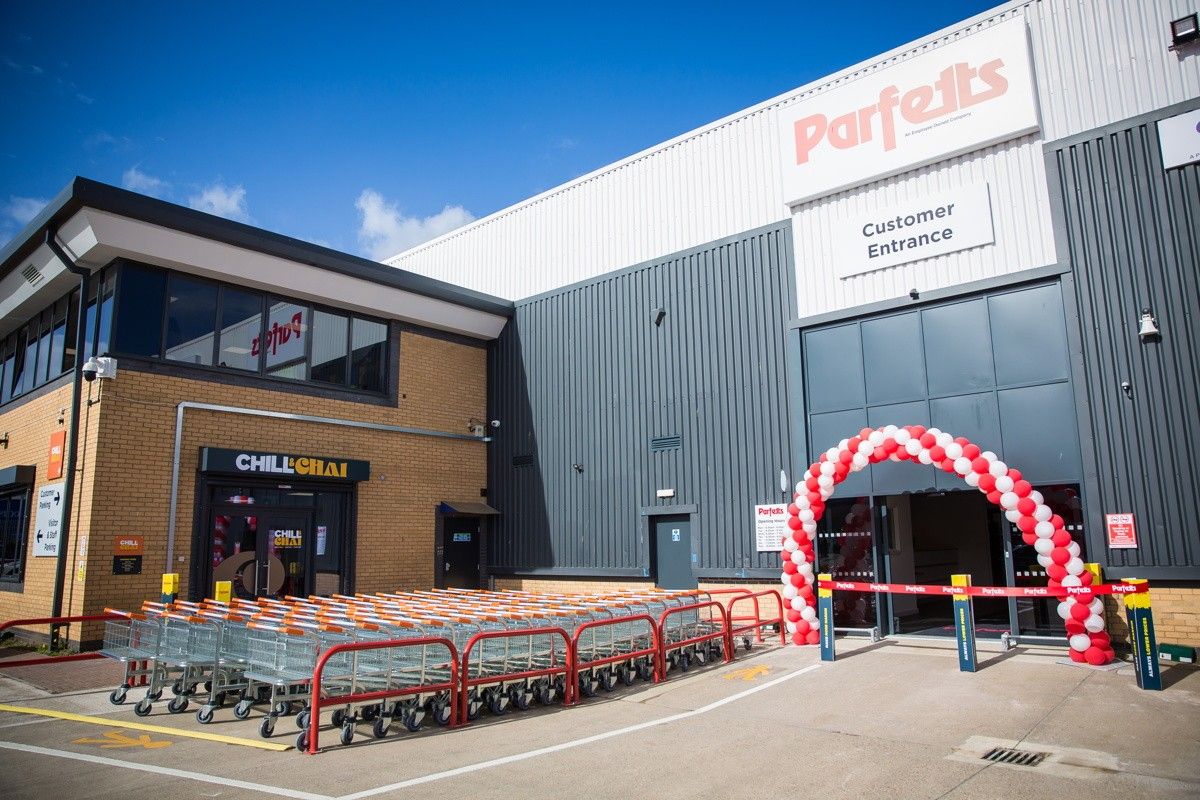 AT: The "keep it simple" idea makes the employee-owned arrangement work well but that model doesn't work for everybody. The John Lewis partnership is having terrible trouble, for example, but that seems to be a very top-down organisation compared to an enterprise such as Parfetts.
GS: Honestly, I think customers tell you everything you need to know. Every idea, every initiative, we always speak to customers, we get feedback, we adapt and change. When you look at John Lewis, I wonder who they are pitching at? Are they premium or are they for everyone; are they online or in-store? Sometimes it can get complicated and then with top-heavy management decisions it all goes awry. We definitely don't want to be like that.
AT: You have a joint managing director arrangement, with a chairman, correct?
GS: We have the executive board that runs the day-to-day operations, all major strategies, all key decisions. And then we have a Trust Board which sits four times a year, just around governance. Martin Race [ex Bestway MD] sits on it, and Helen Moreton [Boombox Consulting] joined. We just want to continue to focus on employee ownership and pick up on her experience. And then we have employees on that board as well, to represent colleagues. It's light-touch governance.
AT: As to your facia, Go Local, I see you're going for 250 new stores by the end of this year, up from a target of 200 a couple of years ago. So not only increasing, but accelerating your rate of increase. Parfetts is up to – what – 1100 stores now?
GS: The key is making sure that we have something for everyone. With Go Local Extra, that's a larger format store, larger format promotions, retailers who are obviously looking at investing into their store, putting extended ranges within that store, chilled, and elements like that.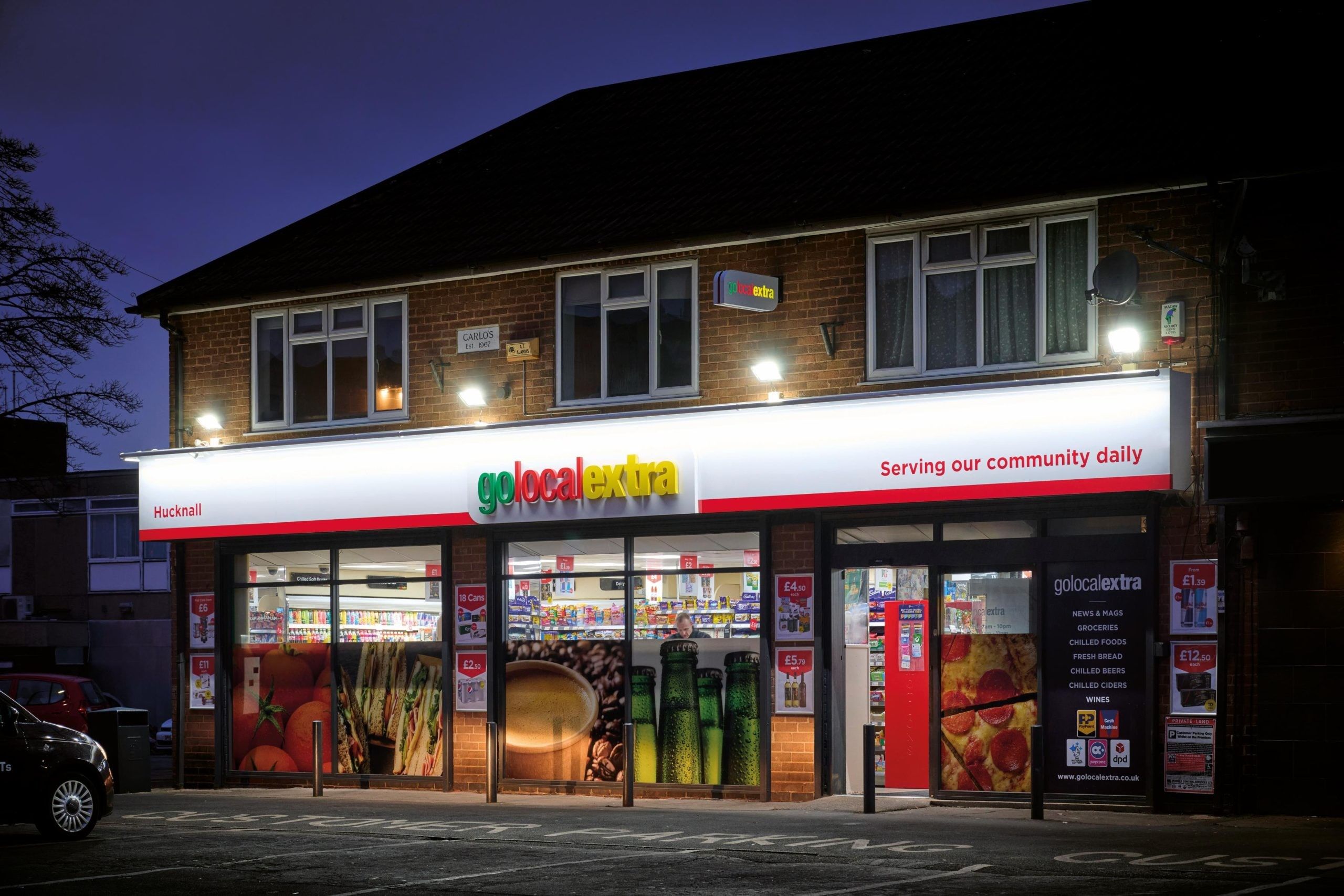 It is really the top fit. But we also have Go Local, which is a fantastic level. I wouldn't say it's just entry level, but a point where we hope that we can get all our customers onto Go Local, if that makes sense, with a little bit of help and investment from our side. And then The Local [off-licence format] was born out of customer demand. We had retailers who were very interested in Parfetts and had come in during COVID, had built up a rapport with us and said we love your offer, we love the margins, the service level, we'd love to join, but we're just worried about moving from a well-known off-licence brand to Go Local, which is a well-known convenience brand. They were worried about losing that kind of USP of being an off-licence. So we developed The Local, which is a bit of a play on names
AT: Genius branding, that.
GS: Thank you. Also, it's got that link with Go Local. It was about whether we could develop an off-licence specialist offer so that it looks and feels as if someone's moving from an off-licence brand elsewhere, without losing that element of "I'm a specialist in alcohol".
It's grown now to 30 of stores that have joined us, with some really great retailers like Haydn Hicks. He was probably our first The Local [a conversion from Bargain Booze, in fact, back in 2021]. He joined us and saw an immediate increase in his margins from where he joined from – an increase of eight per cent in his trading margin. He maintained this footfall and has been with us ever since.
AT: What about beer caves? Premier seems to be going all in on beer caves, and all our entries for the off-licence award this year seem to have this walk-in, chilled, LED-illuminated paradise of booze within the store. You're also thinking seriously about beer caves and things like that?
GS: Yes, we just done one in one of our latest stores in central Manchester. It completely depends on the retailer. It's a reason for consumers to make a beeline there versus the Tesco Expresses or the Co-ops and so on.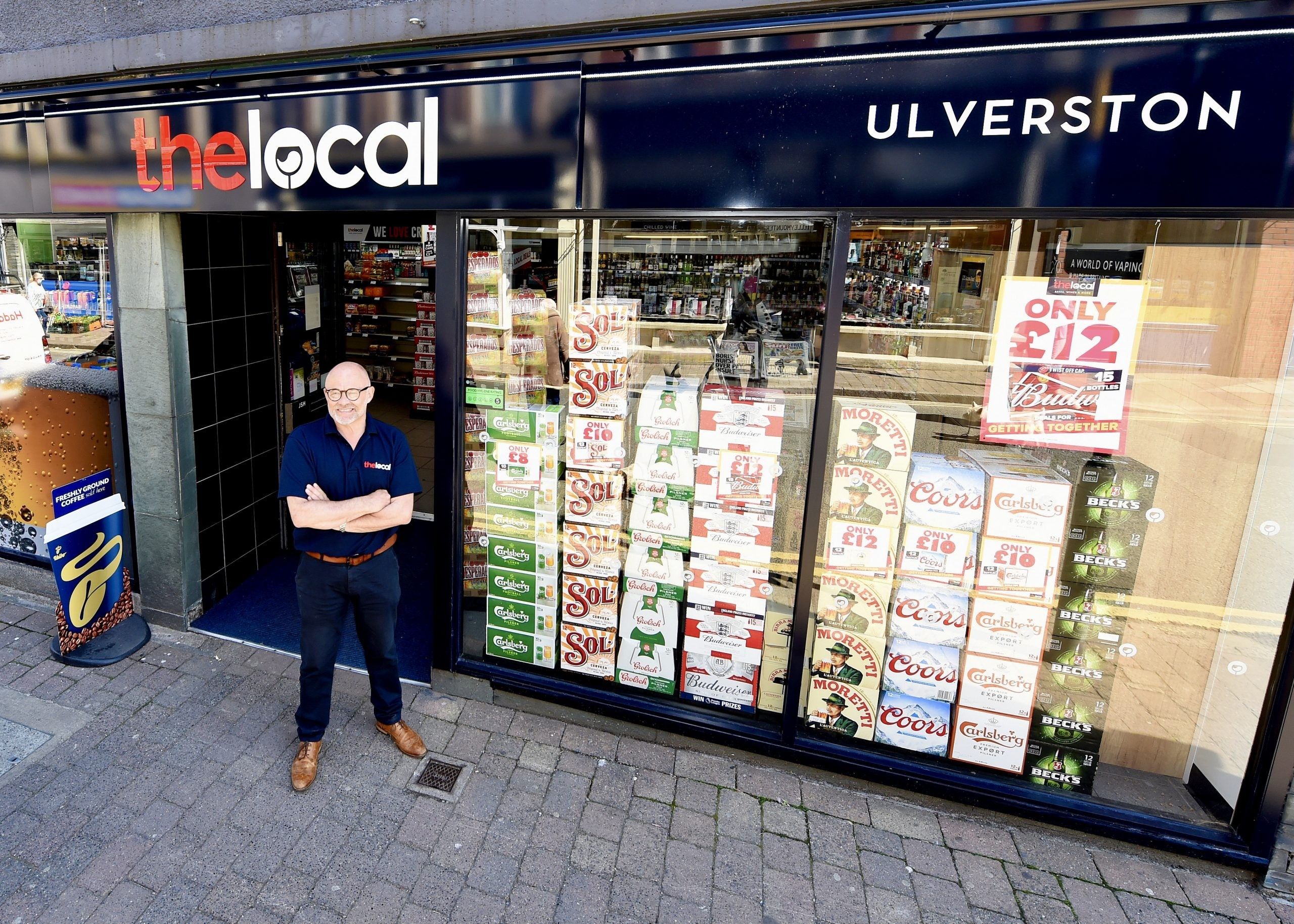 AT: We've noticed even the smaller retailers have started to premiumise their spirits range and merchandise it brilliantly by using backlights and features. It's so much more interesting than going to a Sainsbury's Local where they only have three standard brands of Scotch. It's something cookie-cutter chains just can't do, isn't it?
GS: Exactly. I think moving forward, we're sharing the development in this particular store. If a retailer was to say to us, what do you think? We'd say? Absolutely. Let's talk about it. Let's plant it in the refit. And we'll go from there.
And not just a beer cave. I'd encourage anything that can make an independent retailer famous and create a USP. Some retailers are not blessed with the space for a beer cave. But you can always add a certain something. What does the retailer want? Create something, a point of difference. Retailers are talking to us about it, and we're putting them into stores.
AT: If you're employee owned and you don't have shareholders, what's your route for raising capital for investment into a new depot, for example?
GS: The Birmingham project was self-funded. We've had a number of really strong performing years, which meant we were able to facilitate the opportunity for another site. The great thing about the business now is that it's debt free.
AT: So you're not in need of a loan, just as interest rates are getting cripplingly high for those in debt. You're cash rich because you're self-funding from within the business. It's like you're in a virtuous circle. Is that your experience?
GS: When the family sold the business, obviously then the business incurred quite a substantial amount of debt. But just this year we've officially paid off all our loans. If we needed to borrow, we've got a great relationship with banks. But Birmingham was all internal investment, and the business is built to grow. It all goes back into the business, and we look to reinvest, expand, invest into retail stores. There's no need to pay shareholders and there's no rich benefactor who needs his cut.
AT: And no asset-stripping private capital outfit.
GS: It's just about rewarding colleagues, that's our primary aim.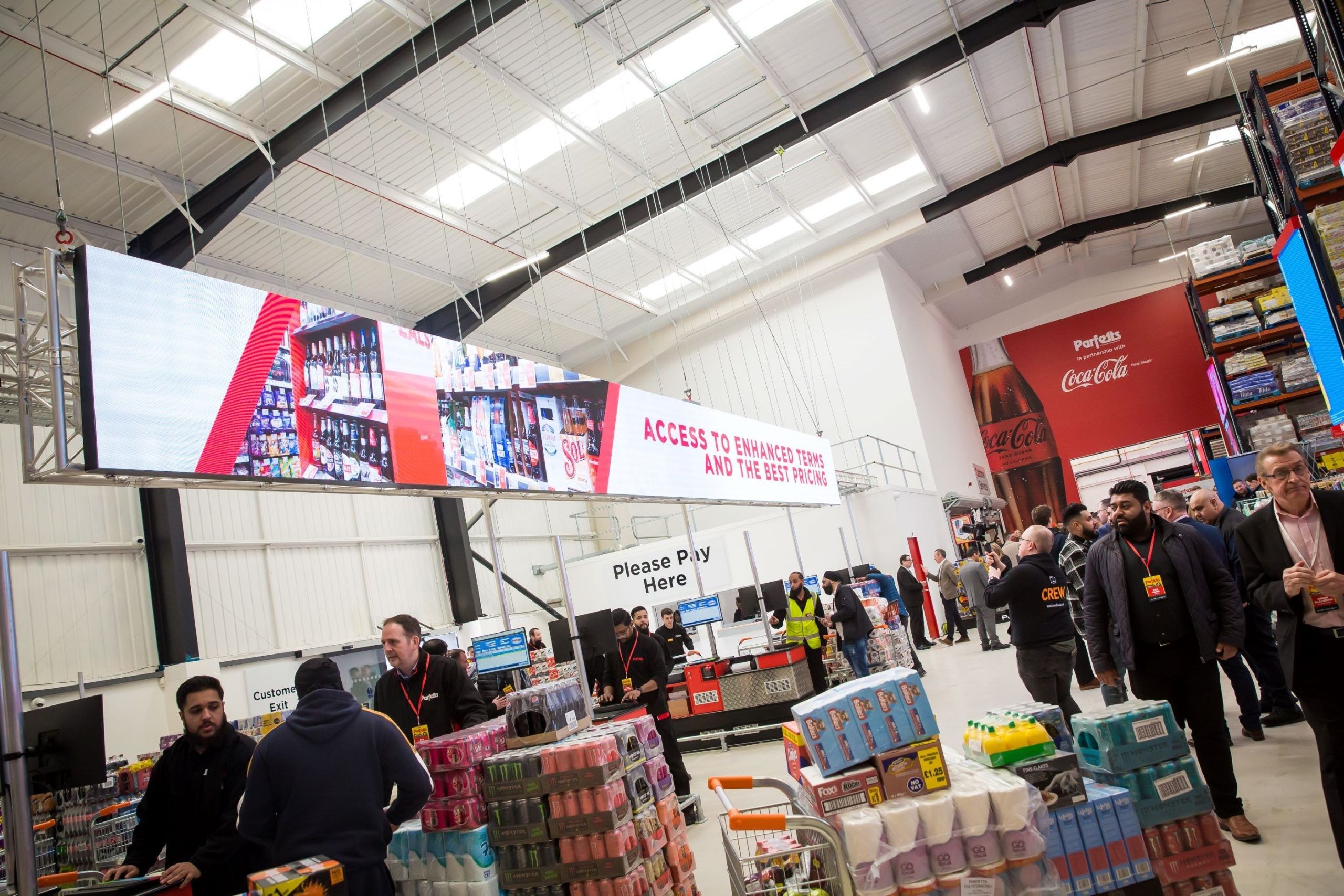 AT: It seems like you've hit on a magic formula, and the growth seems to be organic, rather than planned on a schedule. That's the Birmingham thing: it was the right time, the right site, it came together and no debt. That made it fertile ground when it opens.
GS: Correct. But Birmingham was also strategic for a number of reasons. One, it was new geography for us as a cash-and-carry. Two, it gave us a platform to head further south. It's both a cash and carry and a delivered operation. And whilst we're doing that, we're also opening up new stores across the existing estate, so it gives us capacity for expansion. It's a lot of new business.
AT: So, where to next?
GS: I'll be dead honest, we have a plan where we'll go. We say, let's go into that area, and then independent retailers' word-of-mouth begins. A retailer rings up and says, 'I've got a store in this area. Would you deliver to me?' And we say, yes. Clearly with the Birmingham site gives us quite an expansive reach now to move further south. A lot of fresh territory and geography to go after, which is really exciting.
We've still got unfinished business everywhere else, though, and we're still recruiting aggressively in our existing areas. We don't intend on stopping in any of the areas we're in now. We've been in North Wales over the past couple of years and doing incredibly well there. At the minute we've got stores from the borders with Scotland all the way down Peterborough. It's really exciting to see new stores popping up in these far away areas.
AT: I guess you go in and there's already a welcoming committee for you.
GS: I'd like to think we've got a good reputation with retail. I think Birmingham has shown that people are certainly aware of Go Local.
AT: The Go Local own brand range, for example, I see you're using that to put out feelers and partnering up with other wholesalers, such as Filshill in Scotland, to carry your own-brand the way that the Co-op puts its products into Nisa stores.
GS: We know Filshill well and they're really great guys. They were aware of our own-brand offering and saw an opportunity. It was a case of well, why not? We're not in that area. They're really proactive wholesalers with a great symbol operation, and we've definitely worked well with them. We just thought let's do it, and were more than happy to facilitate that. We're open to all types of conversations, but Filshill in particular.
AT: Now, about delivery. For a while it seemed as if cash-and-carry was doomed, every retailer wanted everything delivered, and wholesalers even started to reorganise their warehouses based on that sort of arrangement. But after lockdown ended, that impetus seemed to die away somewhat. Whereas before the retailers were saying, 'Oh, we'll just get two or three deliveries a week from one source', now they're going out and trying to go to different places, again. I was wondering what your experience was.
GS: I think every retailer needs a cash-and-carry. Whether it's location, or you're a multi-site operator, or your size of store, or efficiencies, I completely understand delivered is required. But, if I speak to any real, proactive, decent, switched-on retailer, they still want a cash and carry.
Whether that's because, with our typical British weather, all of a sudden on a Saturday it's 25 degrees and your shop's overrun and you sell out of Carling – you need to run to cash-and-carry sometimes for a top-up.
We would never let go of cash-and-carry. Pre-COVID, post-COVID, we really championed cash-and-carry. We're fortunate to have large footfall. We're fortunate to be in good locations. A lot of our customers may go on to delivered, but they'll still shop with cash-and-carry as well.
They'll come in still on a Wednesday, pick up some promotions, pay the bill, meet fellow retailers, network and sit in the canteens, get a bite to eat and just get out of the store for a few hours. I'm glad that we took the opposite view really, which was to continue to invest in cash-and-carry, still invest in range, margin and resource. OK, we're 40 per cent delivered now and 60 per cent cash-and-carry, but we are still predominantly cash-and-carry.
Delivered is going to grow and I'm sure percentage wise, it will creep up. I don't know where it'll be in the future but who knows, we might be 50-50 in three- or four-years' time.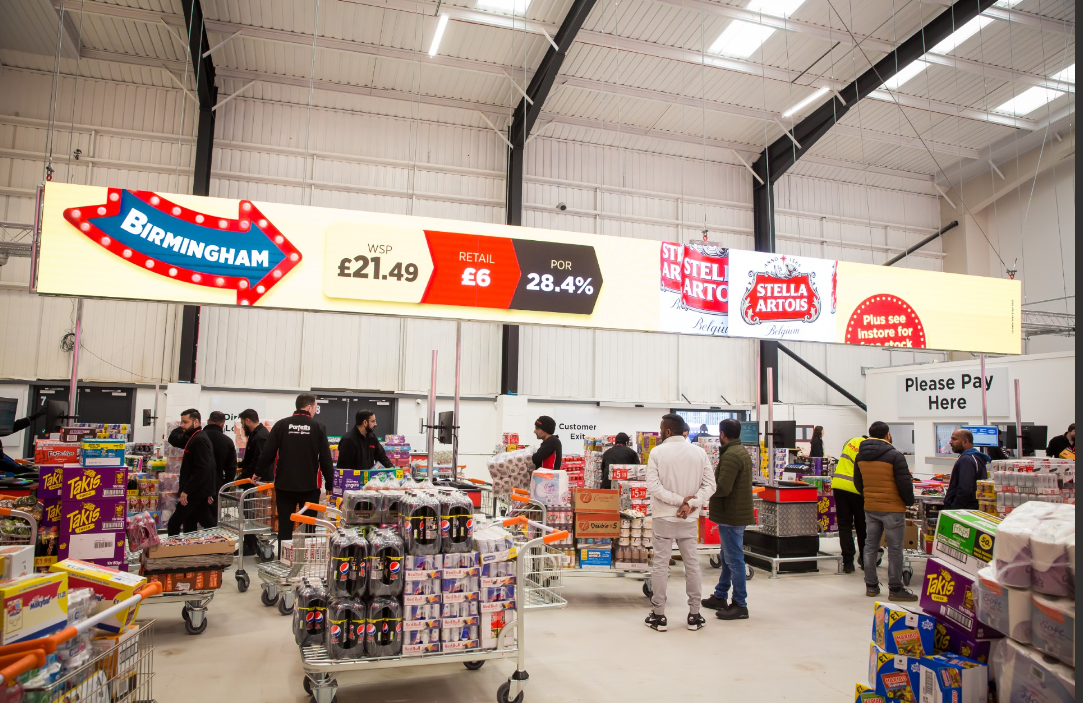 AT: The totally-delivered-clean-machine was a dream that got smashed by the pandemic. And then inflation came.
GS: I'll be honest, we just keep it simple. We have massive sheds, we get stock into them, and we like customers to come and pick up or we take it to the customer.
AT: What does the future look like from Parfett's viewpoint?
GS: I think we were in a very resilient sector. It's food and drink, and when you look at what's happened over the past couple or three years, it has been absolutely mental. The sector we're in is just fundamental, so when there's cost pressures, a poor economic climate and a cost-of-living crisis, I think we've seen consumers think, 'I need to shop little and often, so I'll go to my local shop more frequently. I'm gonna have to cut out that night out that I was gonna have, but I still want to have a drink at the end of the week, so I'll buy it from my local store.'
As to the outlook, we've got some legislation on vapes, you've had the duty increase – especially duty – which are potential hurdles. But when the consumer is comparing the cost of that pint from their local store versus the cost of a pint in the on-trade, the savings are still substantial. We're always going to have challenges, whether it be legislation, availability impacted by war and international crisis, whatever it might be. But we're so robust as a sector and so fundamental to people's daily lives, that it's probably the best sector to be in when there is a crisis.
I think businesses like Parfetts are going to be okay. We've had our challenges with utilities and card processing fees, but we're independent wholesalers, entrepreneurs – we are resilient, we're creative and we've kind of been able to navigate our way through.
I think, potentially, there's risks for the small wholesalers with more wage increases in a low-margin sector. Scale and volume will protect you through that, but I think, you know, it could be tough for some of the smaller operators. But there's always going to be opportunity for, for people like us.
At the moment we are thinking what's next? Bring it on! We've had COVID, Ukraine and now the Middle East. We've had legislation changes, DRS coming down – although that doesn't seem to be happening now – and then HFSS stuff that was supposed to happen. And then there's an election next year. So it's like, what does normal look like anymore?