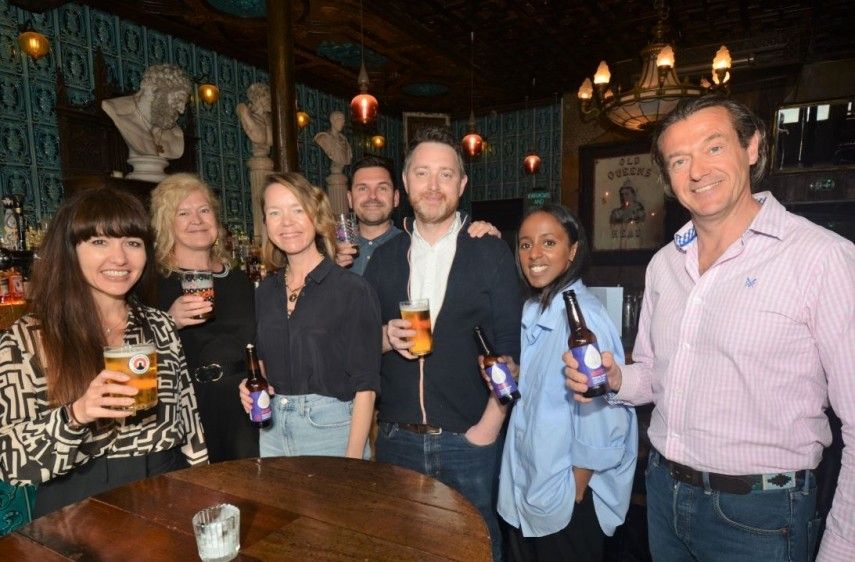 A new limited-edition beer, Thank Brew, has been launched for the Queen's Platinum Jubilee weekend, with all profits going to charity.
A 3.5% single hop Pale Ale made with 100% British malt, hops, and Nottingham ale yeast, the drink is created by an industry-wide collaboration, where Budweiser Brewing Group UK&I has joined a total of 34 breweries to bring Thank Brew to venues across the UK.
The beer will be produced at the Group Global Research Pilot Brewery, based at the University of Nottingham and part of AB InBev's Global Innovation and Technology Centre, which opened in 2011.
"We are delighted to join with industry colleagues to commemorate Her Majesty's Platinum Jubilee and bring the Nation together in what will be a wonderfully British celebration," Brian Perkins, President, Budweiser Brewing Group UK&I said.
"Our Innovation and Technology Centre in Nottingham University was set up to give people from local communities the resources and training to make the beers of the future. Thank Brew is a fantastic opportunity for the apprentices and wider team to support charities which are close to our hearts, whilst developing their skills."
Line of Duty and Motherland actor, Anna Maxwell Martin, poured the first pint of Thank Brew at The Old Queen's Head pub in London. Anna said: "At their best, pubs are a key factor in connecting our communities and we need that community spirit now more than ever. This Jubilee weekend why not join in the biggest ever thank you party with a pint of Thank Brew. We all need something to celebrate after the last two years."
The special edition beer has been created by social enterprise The Good Beer and is inspired by Thank You Day on June 5, and the Jubilee itself. It will raise funds for the following charities through sales of the beer and donations.
The Together Coalition, on a mission to build kinder, closer and more connected UK communities by bringing people together and bridging divides, and organisers of Thank You Day
Eden Project communities, whose vision is a world full of happier and healthier UK communities where people know one another, and neighbourhoods thrive as well as organisers of The Big Lunch
Reset Communities and Refugees: supporting Ukrainian refugees arriving in the UK to find homes with families in communities across Britain through the UK government's Homes for Ukraine initiative.
This is the second charity beer that Budweiser Brewing Group has produced this year. The first being Chernigivske, the Ukraine's most loved beer, which is now brewed in its Samlesbury brewery, Lancashire. All Budweiser Brewing Group profits from the sale of Chernigivske will go to the humanitarian relief efforts in the Ukraine and border areas.
The Thank Brew will be available for consumers to purchase during the Jubilee Weekend. Licensed premises or Thank You Day event organisers keen to serve the celebratory alcohol-free brew can order for wholesale fulfilment here.