Retailers are dealing with decreasing basket spend, lesser delivery orders, more price-finicky customers, increase in theft and lesser availability of basic lines and promotional ranges as cost of living continues to soar in the country. 
Amid decades-high inflation level at 9.1 percent, the effect of the cost of living crunch is now visible on convenience stores in the form of sudden shifts in buying behaviour.
According to BRC-KPMG Retail Sales Monitor- May 2022 released in early June, retail food sales in May dropped by 1.3 percent, suggesting that cost-of-living crunch is now putting pressure on consumer demand. 
The concern is no more just some numbers! According to the Office for National Statistics (ONS), more than three-quarters of adults in Great Britain worry about the rising cost of living and almost half Britons are reining in spending on food and other essentials.
A separate ONS survey of the same group shows how people have changed their behaviour in response. While 52 percent say they were using less fuel such as gas and electricity at home after major cost increases, almost half have controlled their spending on food and reduced non-essential travel in order to help their finances.
These facts and figures are getting echoed in the convenience stores across the country where retailers are everyday dealing with shoppers who are now much more price-sensitive and are contemplating and comparing products before each spend.
Shoppers are not only price sensitive but they are also buying in small amounts,  reveals a Hampshire's Gosport-based Premier retailer, adding how his shoppers are also considering the purchase of small daily items and switching to cheaper ones, even when the margin is just a few pounds.
"People who used to spend 20-30 pounds per visit are now holding tight to the strings of their purses. They are scanning each product before putting them into their shopping baskets," retailer Imtiyaz Mamode told Asian Trader.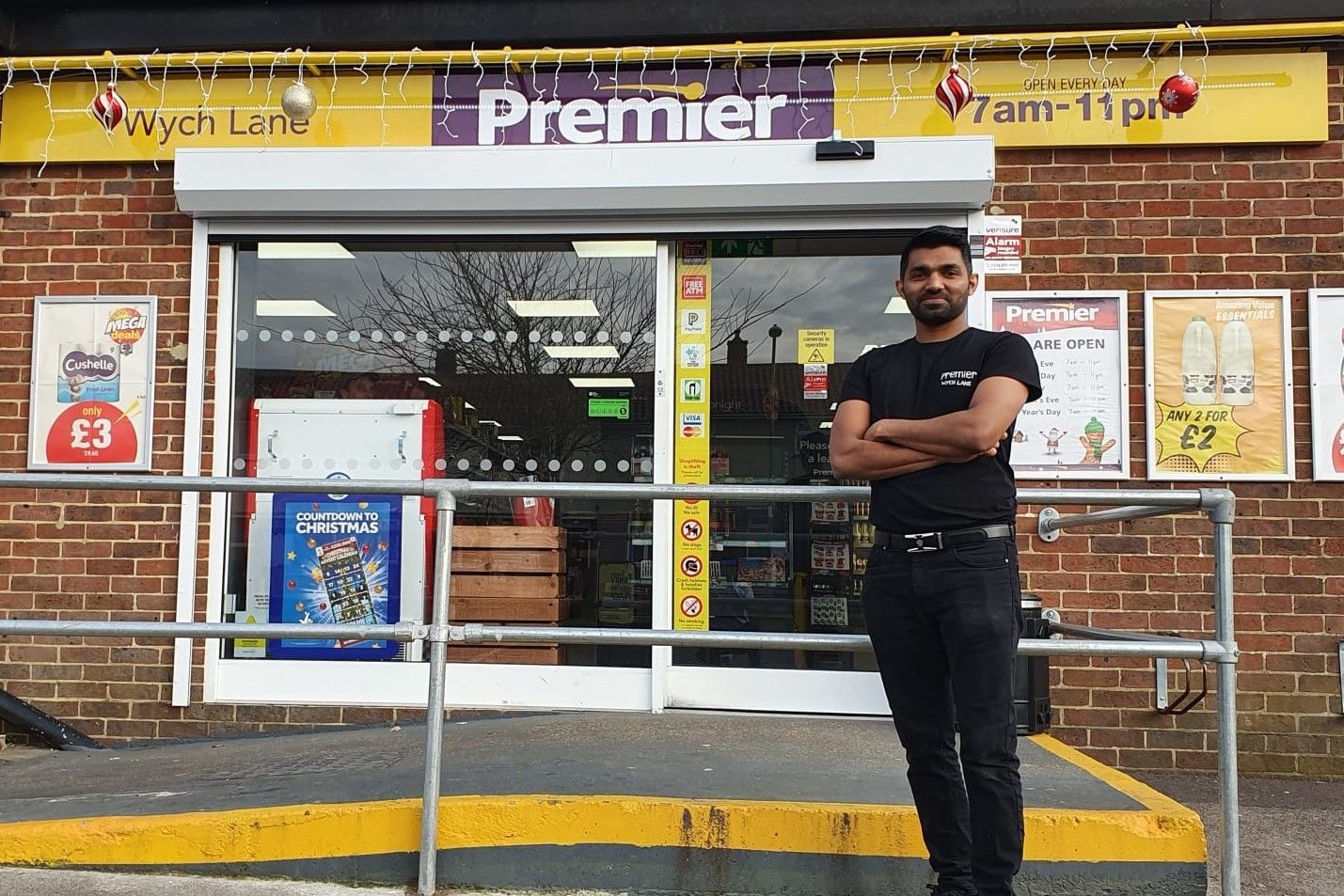 Giving the example of one of his loyal shoppers who used to regularly buy Amber Leaf hand rolling tobacco and has now switched to Sterling as the move will help her save "about four pounds", Mamode stated how over past weeks, he is finding his shoppers in detailed discussion with him and other staff over different available options before zeroing down on cheapest possible one.
"Customers have started thinking about how they can save their money. They don't buy in bulk anymore. They are not doing big monthly shopping but doing small frequent transactions nowadays," he said.
The retailer also pointed out that milk is one of the items whose sale has been hit hard. After dealing with a lot of wastage and out of date milk, the retailer had to reduce its standing order from wholesaler Booker, who, he thinks, might be "dealing with their own level of wastage" owing to overall reduced demand from end users. 
Retailer Mukesh Patel too has been affected as even his decades-long loyal shoppers are now more price sensitive and have reduced the per visit-spending. He has been running a convenience store in Capel Village for more than 36 years and was recently commemorated over Platinum Jubilee weekend for his services during pandemic times.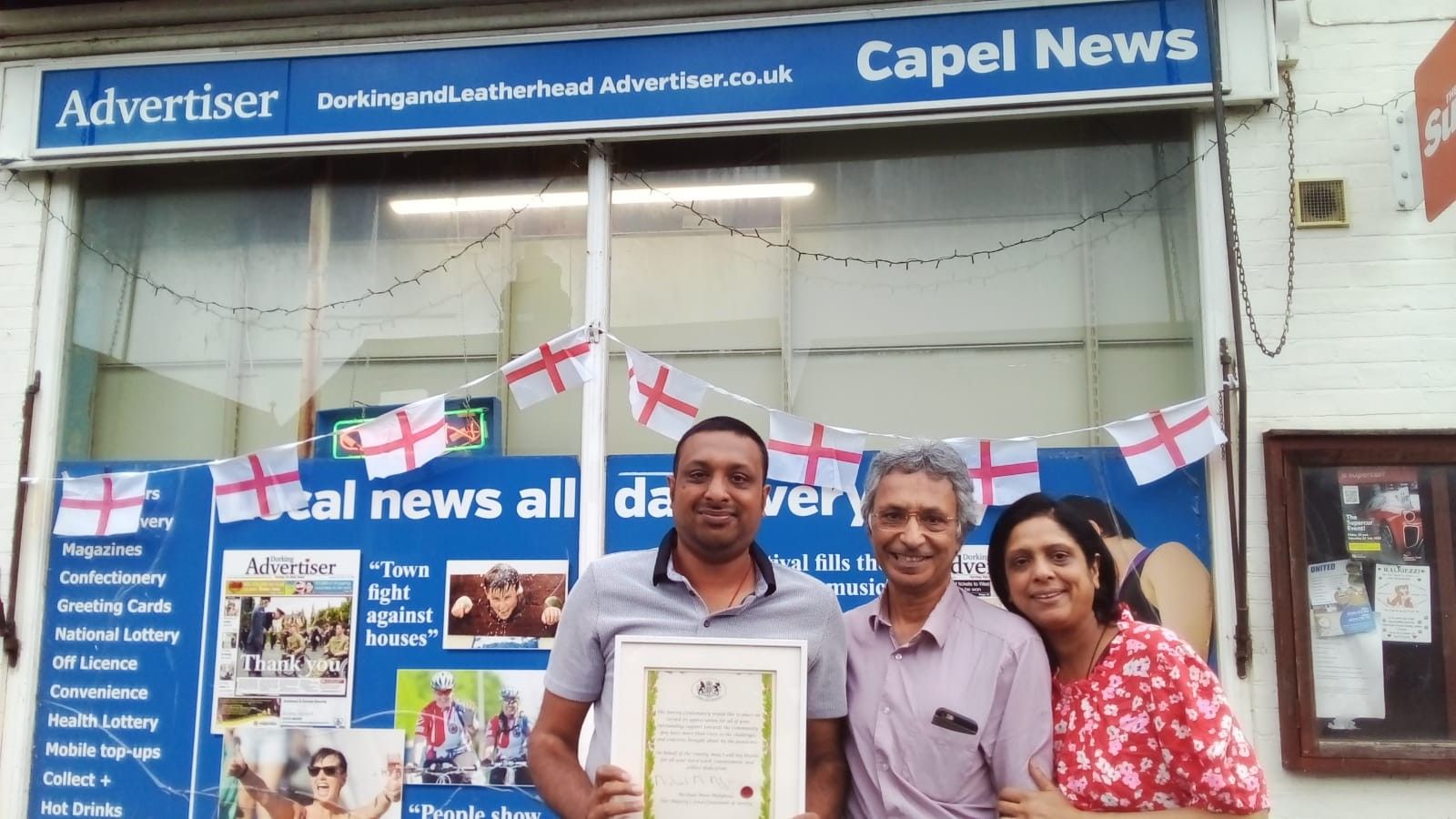 "Most of them have now cut down on their shopping, which is understandable. They are cutting down on even basic things as well as other things like lottery. Prices are continuously going up on almost everything.
"Sunflower oil was already becoming hard to procure and at almost twice the cost. Bread and milk prices are ridiculously going up," Muskesh told Asian Trader.
Apart from lesser spend and increased costs, retailer Mos Patel, who owns Family Shopper store in Ashton and a Premier store in Oldham, is also dealing with increased theft, especially in the store which is in the poorer area.
"Theft has spiked. It was already high anyway. But now since it is increasing, we have to be more vigilant which is making it a lot harder for us to sustain," Mos told Asian Trader.
He added that to cut down his costs, he had to cut back his staff strength "just to save money" so now he is managing stores on lesser staff.
"Our deliveries have also dropped. People prefer walking-in as they are now obviously choosing and being selective on the stuff they actually need," pointed out the retailer.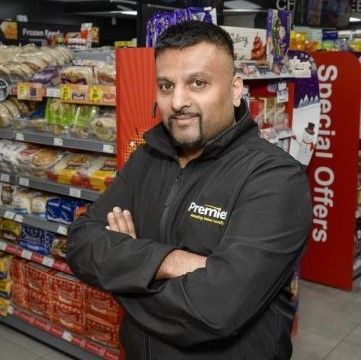 Both Mamode and Mos also reported scarcity of even basic line of products from supplier side. 
"Getting hold of promotion products is also becoming trickier.  In terms of stocks, it's hard to get hold of some products due to which there are gaps, like in the case of Walker crisps," Mos said.
Retailers' feedback resonates well with industry leaders who too are reporting a similar shift in buying behaviour.
Stating that shoppers are "making desperate decisions about spending" as the cost-of-living crisis continues to bite, Asda chairman Lord Stuart Rose revealed that some customers are "saying they can only spend £30 in a shop and will put anything back if it comes over that".
Sainsbury's chief executive Simon Roberts too stated that shoppers are turning to cheaper frozen foods as they watch "every penny and every pound". He added that customers were changing their behaviour in response to the rising cost of living, making more shopping trips but buying less on each visit.
Wholesaler Parfett's head of retail Steve Moore too acknowledges that there is a shift in retail consumer buying behaviour.
"While the cost of living crisis is still in its early days, we are seeing people shop more frequently for everyday items rather than doing a big weekly shop," Moore told Asian Trader.
He also stated that there is more demand for "Go Local own label range", as customers are "discovering the quality of these products is a great substitute for the big brands".
Navigating Tough Times
The Bank of England has warned inflation might reach 11 percent within months, as the prices of fuel, energy and food put pressure on household budgets.
It may be hard times but local convenience stores still have an edge here in many ways. High petrol prices imply people are avoiding travelling far and are expected to opt more for local shops for their grocery supplies. 
New research from the Association of Convenience Stores (ACS) shows that being able to save money on fuel by walking to a local shop instead of driving to a larger store is seen as the most popular benefit of shopping locally. Figures from the 2021 Local Shop Report show that most shoppers (78 percent) agree that using local shops is better for the environment because they don't have to travel as far while 61 percent of consumers agree that local shops help people save on multiple trips by providing a range of different services in one place.
ACS chief executive James Lowman believes that local shops are well placed to help their communities with the cost of living crisis, not just through their convenient locations, but by helping people manage food waste, save fuel, and providing local access to services like ATM machines. 
"Thousands of retailers also have relationships with food banks and discounted grocery apps like Gander and Too Good to Go, as well as promoting Healthy Start cards for healthy food and milk that is a huge help for young mothers," Lowman said. 
In these times, sales of some of the products have actually increased. According to the NielsenIQ, sales of frozen poultry rose by 12 percent compared with a year earlier in the four weeks to 18 June. Other cheaper products have also gained popularity with shoppers in recent weeks, the research found. Sales of rice and grains rose by 11 percent, while canned beans and pasta were up by 10 percent and 9 percent. Sales of dry pasta have climbed by 31 percent.
The habit of buying canned products is spreading like wildfire. Retailer Mamode too  said that sales of canned products have gone up in his store. 
"Since canned products come with a longer expiry date, shoppers are now choosing to buy canned products more as compared to fresh ones as they tend to go out of date, something which they see as a waste of their money," he said.
Adapt and Thrive
As increased prices and fall in income force shoppers to look for cheaper alternatives, agile independent retailers can make use of this trend by readjusting their offerings as per demand.
To serve the shoppers well and gain more footfall, retailers should keep their eyes open for offers and promotions that are being run by wholesalers intermittently.
Moore from Parfetts stated that the wholesaler is still offering strong margins to retailers at a time when their margins are being squeezed.
"Retailers should fully support our three weekly offers, which offer great value for their shoppers but also deliver strong margins.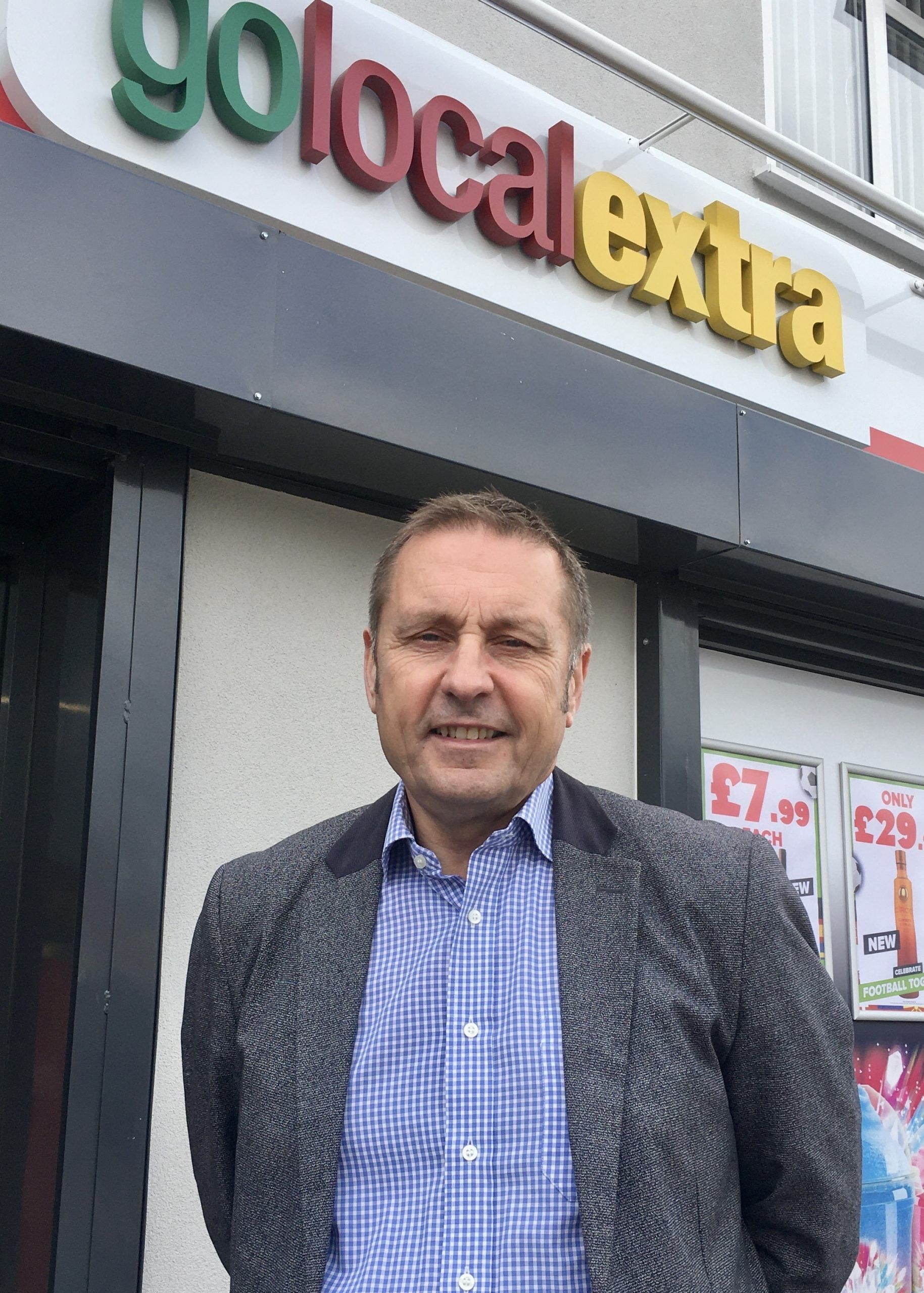 "We have also continued to offer our retailer an extra 2 percent rebate if they simply run the full promotion and are still offering free delivery – both of which help retailers protect margin," Moore said.
Parfetts banks on local and own brand ranges as customers are now more open to try other cheaper options available in the market.
"We also encourage our retailers to highlight their everyday low prices and also to stock a full range of our exclusive own brand range."
Parfetts also claimed that they are "well-positioned to keep prices low, so our retailers remain competitive" and is doing its best to keep wholesale price increases at "minimal".
"We have been talking to utility brokers about a bulk group deal to see if we can help drive down utility costs. We are also challenging our manufacturers to ensure any wholesale price increases are minimal and that we maintain retailer margin," Moore said.
Moore advises retailers to make small changes like investing in doors on chillers or replacing high energy usage refrigeration with affordable replacement equipment where it is financially feasible.
Retailer Mos is now focusing on getting alternative ranges and increasing deliveries. Since he owns hybrid cars, he is able to deal with the rise in fuel costs and  therefore, is not charging any surge delivery charges.
"In terms of how we're dealing with it, we are trying to find alternative ranges to fill gaps in the shelves. Also, we are trying to increase our deliveries so we are going to increase the promotional offer on home deliveries," he concluded.