British love affair with anything alcoholic is unignorable. Reports say that us Britons drink an average of 108 bottles of wine a year per person, making the UK the booziest nation in the developed Western world.
No wonder, much of British life revolves around booze, which is considered an elixir in both good and bad times.
During Christmas with festive mood in the air, sales of beer, wine and spirits understandably rises exponentially. People not only buy their favorite drinks more than usual, they also buy more for consumption in endless house parties at home as well as for gifting purposes. Apart from alcoholic drinks, soft drinks and low-alcohol drinks also sell well as they are used as mixers, not to mention the increasing number of people (and children of course) who don't drink alcohol at all.
As per figures from data analyst Kantar, Britons spent more than £4 billion last year in
the pandemic Christmas, with 85.5 per cent of Brit households spending on booze
during weeks before Christmas.
Multinational brewery Brewdog admits that they always expect to see alcohol and beer sales increase, simply 'Because it's Christmas', with shoppers treating themselves more regularly across December. And this year, it's no different.
With more than a third of Britons intend to purchase drinks for Christmas this year
(Lumina Intelligence), alcohol is clearly an unignorable aspect for any retailer and
store owner at this moment.
Pandemic Christmas
Booze is an intrinsic part of our lives and it is no wonder that we drank our way
through lockdown. What's been a "disaster" for the hospitality sector turned out to be
"blessing in disguise" for retailers.
Champagne sales increased by 18 per cent while crémant sales were up by 51 per cent.
There were also strong gains for spirits as tequila grew 59 per cent, flavoured vodka
increased 50 per cent and spiced rum continued its upward march by increasing 47 per
cent.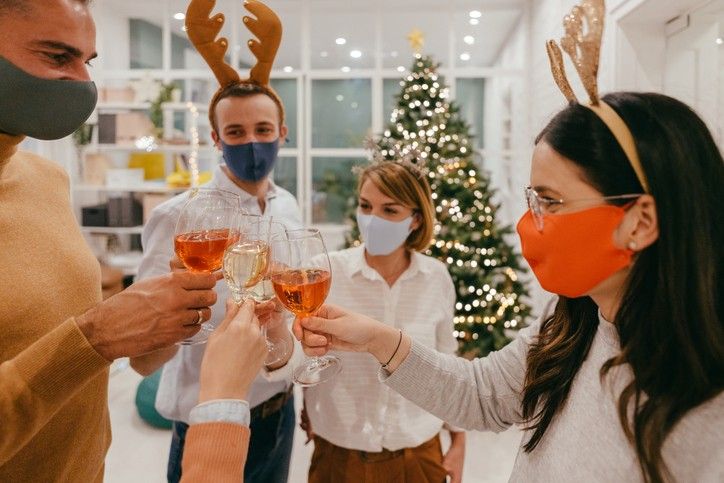 Online sales accounted for 12.5 per cent of sales, double the proportion it achieved
during Christmas 2019, while the average basket spend also reached record highs.
Alex Dullard, Head of Customer Marketing, BrewDog PLC told Asian Trader how
2020 was unlike any other year since lockdown closed down pubs and bars but figures
show people still managed to enjoy their booze.
"Despite that mid-pack craft beer cans sales saw a growth of +113 per cent, while
small pack cans were up 57.8 per cent vs YA and total craft beer up 43.5 per cent
demonstrating that people still enjoyed their celebrations, on a smaller scale," he said.
Christmas 2021
Christmas this year is going to be extra-special as we Britons are set to make it up for
the fun lost last year. KBE Drinks agrees, saying the UK is in a "celebratory mood".
"Obviously at this time of year many people are in celebratory mood and are increasingly willing to spend more to treat themselves to better quality and authentic beer options, which is in turn driving increased value in-store," John Price, Head of Marketing, at KBE Drinks, said.
"That's why premium world lagers like Kingfisher and Sagres are a great option for
independent retailers to stock, as they can typically charge a minimum of 30 per cent
more than other more mainstream options."
Pernod Ricard UK agrees that friends and family kept apart by lockdowns in 2020 will
start celebrating earlier this year and the convenience channel has a key role to play by
supporting shoppers with two important missions- "grabbing a bottle on the way to a
house party" and "picking up a bottle to host friends and family at home".
Interestingly, as shown by a recent study commissioned by Pernod Ricard, 31 per cent
of "shopping on my way" missions are completely spontaneous, which is high versus
21 per cent for Total Mission, making this a massively valuable mission.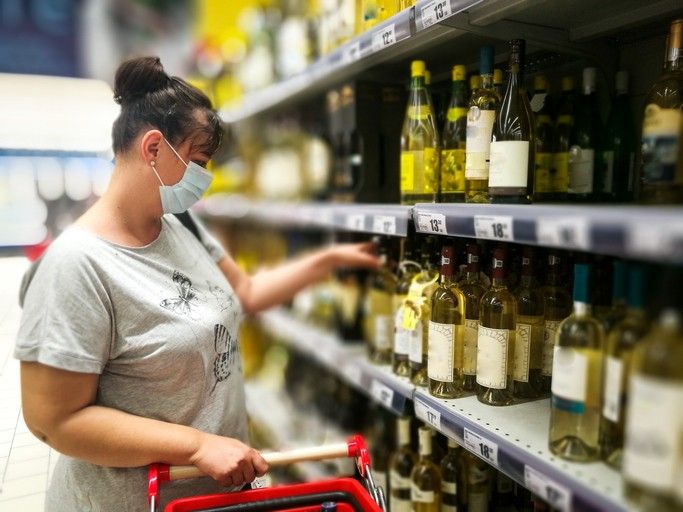 "Last minute purchases are crucial to getting it right this Christmas. Grabbing a bottle
on the way to either hosting or being hosted has grown in importance as people
celebrate the moments they can share together, so having an enticing range is hugely
important," Chris Shead, Off-Trade Channel Director, told Asian Trader.
While Britons love all kinds of drinks, beer and lager still tops the alcohol sales by a
huge gap, followed by cider, wines and spirits, Kantar told Asian Trader. Though
when it comes to Christmas, wines seem to be an obvious choice.
A recent survey result by Statista claims that most people intended to drink white wine
on Christmas, which is closely followed by red wine, prosecco and beer.
Wines, Prosecco and Champagne
While wines and Christmas dinner go hand in hand, the 2020 festive season saw a
huge increase in sales of sparkling wine at UK retailers, with pink Prosecco emerging
as the toast of the season.
Blossom Hill, Jacob's Creek, Yellowtail, Hardys, Casillero del Diablo and Echo Falls
are some of the top selling wines in the UK, as ranked by Statista.
Most supermarkets and retailers saw an increase in sales across a range of sparkling
wines, volume of which was driven by Prosecco, with San Leo Prosecco Brut
emerging as the bestseller.
Interestingly, pink Prosecco was seen augmenting rather than cannibalising sales of white Prosecco.
"Rosé DOC Prosecco has really been the drink of 2021 and we're expecting great things from it this Christmas. It's likely to be a top seller as it's the first full Christmas period since it became legal in the UK in November 2020," Charles Overin, Kingsland Drinks' head of marketing, brand and insights, told Asian Trader.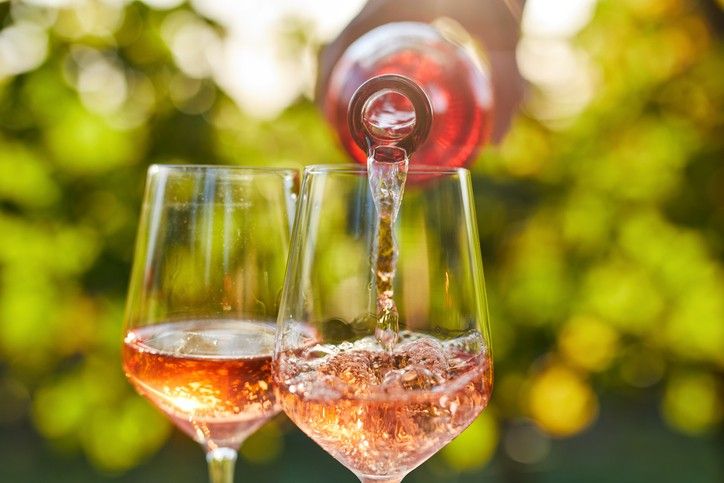 Bag in box (BIB) wine format, which became popular during the pandemic restrictions, is a trend that is here to stay. The quality, convenience and value for money that boxed wine brings, as well as the lasting freshness for weeks once it is opened, has been a winner for the format. Boxed wine also brings environmental and sustainability benefits.
While European wines usually sparkle at Christmas, Britons are now more open to wines from Romania, Bulgaria and Moldova, owing to drinking-exploration during the pandemic.
French crémants also emerged as one of the fastest growing categories. It's an  "excellent value alternative to Champagne", as per Overin, and is set to be popular for Christmas celebrations this year.
On the other hand, champagne sales in the UK are predicted to touch new highs, primarily driven by upmarket established brand labels. Last Christmas, Champagne grew fastest as compared to beers, wines and spirits, growing at 28 per cent year-on-year, with premium brand Moët Hennessy saw 29 per cent value share.
Chill those Beers
Dullard claims that one of the biggest areas of growth and a key trend of convenience retail is craft beer.
Craft beer was integral to overall beer growth at Christmas 2020. BrewDog saw the largest growth across all brewers over this period (+56 per cent), so feels it is a key brand to have on-shelf.
About 62 per cent of convenience shoppers agree it is worth paying more for good quality beer or wine and craft beer shoppers actually spend more when in-store, so ensuring you are stocking your customers' favourite brands will help to increase basket spend.
Craft beer shoppers are more inclined to try new products and explore, says Dullard, meaning that retailers should showcase any new listings to drive trials with this engaged audience.
Mixed cases such as BrewDog's Eight Beers of Christmas also offer great gifting potential for any beer lover.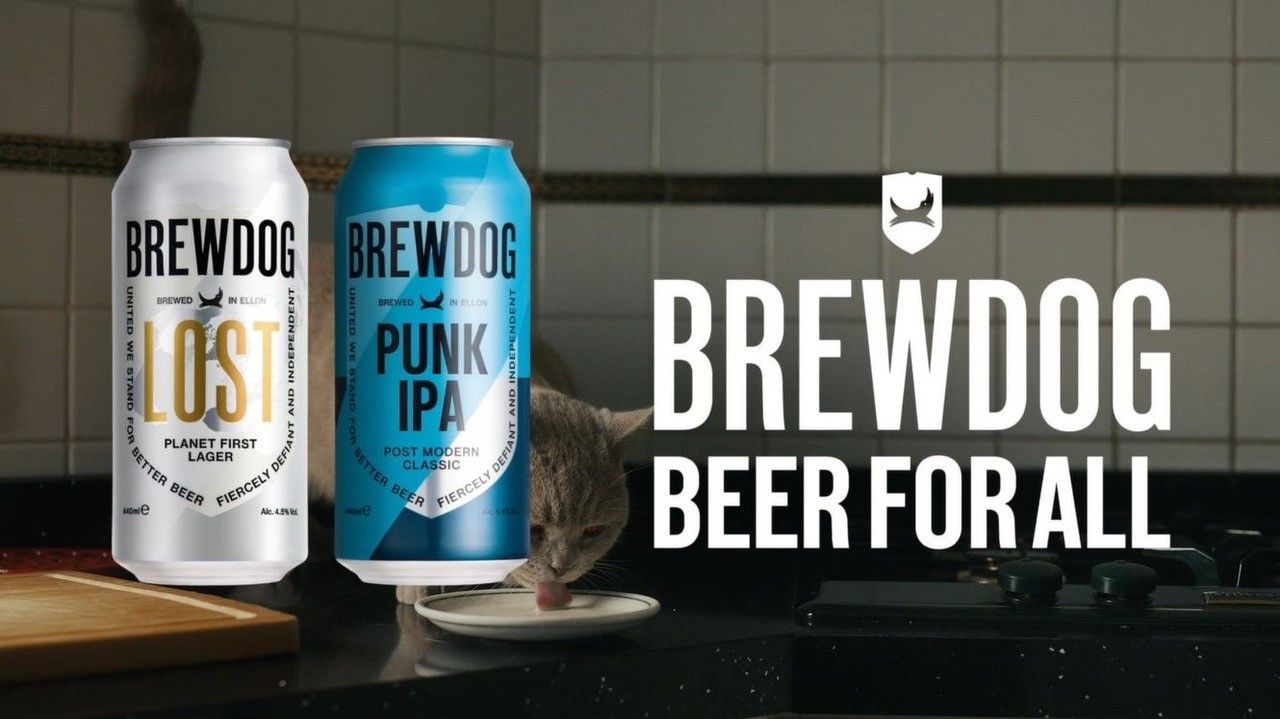 Another advantage here is that craft beer brings repeat shoppers. As claimed by Dullard, 50 percent of first-time buyers who return to the category, do so within 10 weeks. By engaging and educating these new shoppers with products and formats that resonate over festive period will generate more repeat purchase and presents a £5.7m opportunity for the category, he said.
"The 4 pack remains the most important craft beer format throughout the year with roughly 40 per cent share of sales in the weeks leading up to Christmas. Additionally, 6-12 can multipacks over-index in the two weeks before Christmas, with share jumping from 17 per cent at the end of November, to 23 per cent at the end of December. 50 per cent of first-time purchases come from multi-packs and larger mixed formats significantly over index with first time buyers, so it is important to have a mix of formats available to meet different shopper needs," Dullard said.
BrewDog is launching BrewDog 8 Beers of Christmas, exclusively for the convenience channel. Perfect as a gift or as a personal treat, the 330ml can mixed pack contains fan favourites, including Punk IPA and Hazy Jane, as well as Christmas specific beers and exclusive content.
BrewDog is also introducing a new sustainable range BrewDog Planet Pale (4.3 per cent ABV) which will be available across grocery and convenience in 330ml and 440ml cans from September.
Stella Artois, Guinness, Carling, Budweiser, Heineken, Strongbow, Corona, Carlsberg, San Miguel and Beck's are UK's top selling beer and cider brands.
Moreover, consumers are increasingly looking for more premium ale brands to trade up to, and Theakston Old Peculier is an iconic beer which perfectly fits the bill, says Price.
"It has a rich, smooth and sweet taste, with a distinctive banana and black cherry aroma which leads to a magnificent 'Christmas pudding' kaleidoscope of flavour," he said.
The beer is available to convenience retailers now in cases of 500ml bottles and a convenient format of 4 x 440ml cans which are easy for consumers to pick up and go, and that too in recyclable cardboard packaging so it's plastic free.
Christmas Spirits
After spending the past 18 months trying and creating new and exciting cocktails, shoppers are now ready to buy experimental flavours and show off their newly acquired skills to their guests. Retailers and c-store owners can continue to play a huge role in introducing new tastes and drinks.
Pernod Ricard points out that there has also been an increase in "Spirits Premiumisation, with Premium+ Spirits value growing more than twice as fast as Total Spirits (+27 per cent vs +11 per cent)" as shoppers treat themselves to affordable luxuries both at home and while meeting up with friends and family.
Flavoured spirits are expected to make some noise this festive season, with a wealth of range across gin, rum and vodka.
Rum sales have grown considerably over the years with white rum emerging as the most popular version while flavoured and spiced rums are also in huge demand. The popularity can be ascertained by the fact that in 2006, there were around 50 rum brands available in the UK, but now that number is over 200.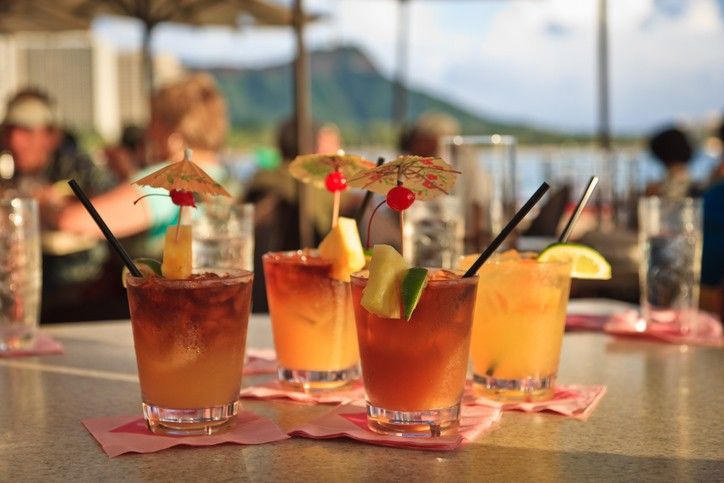 Aluna Coconut rum, Old J Spiced, Dead Man's Fingers Pineapple, Bacardi Carta Blanca, Havana Club Anejo and Captain Morgan spiced rum are some of the most popular brands.
And in terms of 'trying something new', it now takes two more Spirits sub-sectors to make up 95 per cent of Impulse value sales than it did a year ago. For these reasons, retailers must be able to cater for a wider variety of tastes and occasions more than ever in the past with premium options.
Shead from Pernod Ricard advises retailers to brace themselves for shoppers' new and
evolved knowledge of spirits they acquired during lockdown.
"It's important not only to stock the familiar core lines of Premium Spirits and Wines shoppers will expect to see but something new and exciting from those trusted brands, due to the increased knowledge of Spirits and Wines shoppers have acquired in lockdown," Shead said.
"This year, more than ever, it's about breadth of range. Consumers upskilled during lockdown, they tried more cocktails at home, experimented with new flavours, and treated themselves to the new product or flavours from their favourite brands," he added.
While there's a growing interest in the increasing number of lagers produced by UK craft brewers, ciders made from a single apple variety are growing in popularity and bring something celebratory to the table, especially when served in a Champagne glass.
Baileys, Smirnoff, Southern Comfort, Pimm's, Jack Daniel's, Glenfiddich, The Famous Grouse, Jacob's Creek, Captain Morgan and Moet & Chandon are some of
the UK's top selling spirit brands.
Another emerging star here is the ready-to-drink (RTD) category that saw a leap in sales last year. In 2020 alone, UK drinkers spent £412m on RTDs – an increase of 23 per cent in 2019.
The demand for premium RTD cocktails has accelerated in the wake of the coronavirus pandemic, as restaurant and bar closures forced bon vivants to source at-home alternatives and that's when grab-and-go pre-made canned cocktails emerged as their saviour. The trend is very much here to stay as people continue to prefer it as a great, convenient and hygienic way to enjoy cocktail.
Pocket Negroni, Vacay paloma, Gerry's pineapple and coconut rum seltzer, MOTH old fashioned, Unknown Pleasures Peach Iced Tea, Funkin Nitro Pina Colada, East London Liquor Company Vodka & Rhubarb, TWO DAYS vodka lime soda, Miami Cocktail Co. sunrise rosé sangria spritz and Empirical CAN are currently some of the best-rated canned cocktails in the UK.
Definitely a must-stock for the festive season and beyond!
'Nolo'- new kid on the block
While sodas and other soft drinks are all-the-year staple and see an uptick during every Christmas, Britons are also now getting the hang of alcohol-free alternatives.
From beers to spirits and even ready-to-drink cocktails, sales of their no- and low-alcohol versions have soared during lockdown as consumers looked for hangover-free options and eventually became used to popping them into their trolleys with their grocery staples.
Apart from people who want to remain sober all night, there are more takers for "nolo" drinks as people are now looking to mix low or zero drinks with regular alcoholic versions, or simply start the evening on them before moving onto the harder stuff.
There are now breweries like the superb Big Drop and distilleries such as Lyres that only produce zero alcohol drinks.
And it's easy to see why, especially as the IWSR predicts the No and Low-alcohol beer market will grow by 34 per cent by 2024, with an expected knock on effect being a drop in overall alcohol volume consumption in the UK by 10 per cent in the coming year.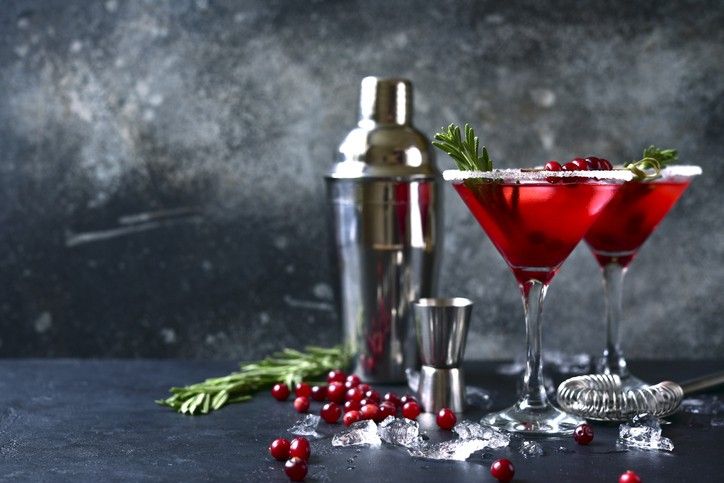 This isn't just about beers. There has been a rise of low and no alcohol spirits, ciders and sparkling wines as well. From 2017 to 2019, UK volume sales of non-alcoholic spirits grew by 169.7 per cent, though its noteworthy here is that this is just 0.3 per cent of the total spirits sales.
Alcohol-free wine has historically been a challenge for producers who have been attempting to match the flavour of its boozy counterpart. However, with wineries and producers having diversified and there have been some exceptional bottles coming onto the market and the availability of alternative low percentage drinks has never been greater.
Lucky Saint, Brewdog's Punk AF, Noughty Bear, Big Drop Woodcutter Brown Ale, Sipsmith FreeGlider, Oddbird Blancs de Blancs and Gimber are some of the names shining in this low and no alcohol category.
Be Extra-prepared, Extra-early
While last Christmas was cancelled due to pandemic and eventual lockdown, this year's Christmas too has its fair share of worries.
Nielsen IQ research highlights that beer, wine, spirits (BWS) on-shelf availability has dropped over two percentage points in the year to date on pre-Covid levels as pressure hit the supply chain. As we run up to Christmas this will be felt even more.
With reports of shortage looming over almost every segment with the main cause cited as shortage of heavy goods vehicle drivers- pinned on Brexit and poor working conditions- Britons are sick-worried about their quota of booze.
A recent survey by Lumina Intelligence stated that more than half of Britons (55 per cent) are worried following the media reports over shortage and are most likely to stockpile their alcohol stock well ahead of time.
Pernod Ricard, the French drinks group behind brands from Absolut vodka to champagnes Mumm and Perrier-Jouët, on Oct 21 also reported similar market sentiment when it declared unusual growth in sales in recent months this year as families stock up early for Christmas.
Despite the re-opening of pubs and bars, home parties will still rule this season.
"Whilst nothing is of course certain as we move slowly out of the pandemic, we expect a more 'normal' Christmas this year, with many more people able to socialise and enjoy the festivities in pubs and bars compared to last year," Price said, pointing out that there will still be high demand for in-home drinking and "independent retailers should prepare accordingly with the right chilled range to maximise those festive sales".
Well, since it's Christmas time, and that too a big one (being first one post-pandemic), the buyers' guards will be down so there will be higher chances of impulse purchase.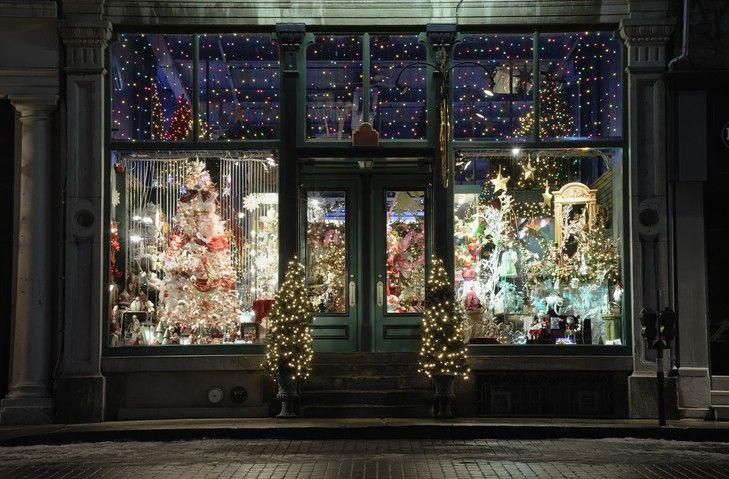 Making your store Christmas ready well in advance this year is a good idea as such a campaign not only attracts new customers over the Christmas period but also increases the footfall from existing customers.
"'Top-up' is a core mission, with shoppers visiting their local convenience store to replenish and potentially pick-up a four-pack for a last-minute gathering," says Dullard.
"Therefore, it is vital to have multipacks in the chiller to provide shoppers with the best experience and enable them to take home and celebrate straight away."
A drink recipe at POS along with a new flavour of vodka may be a good idea to trigger curiosity among people to try out new products.
Cross merchandising works well too, especially when it comes to pushing beer and
wines.
Retailers in the impulse and convenience channel could each make up to £2,792 this Christmas, as claimed by Pernod Ricard, by stocking a broad range of Premium Spirits and Wines during the twelve weeks leading up to Christmas Day.
Quick Tips
Pandemic kick-started quite a few trends, which are expected to rule this year's Christmas. Dark beer, British craft lager beer, wheat beer, wine-like beers, mini-kegs, flavoured spirits and RTD cocktail cans have emerged as new hot-favourites and are expected to see good sales this year as well.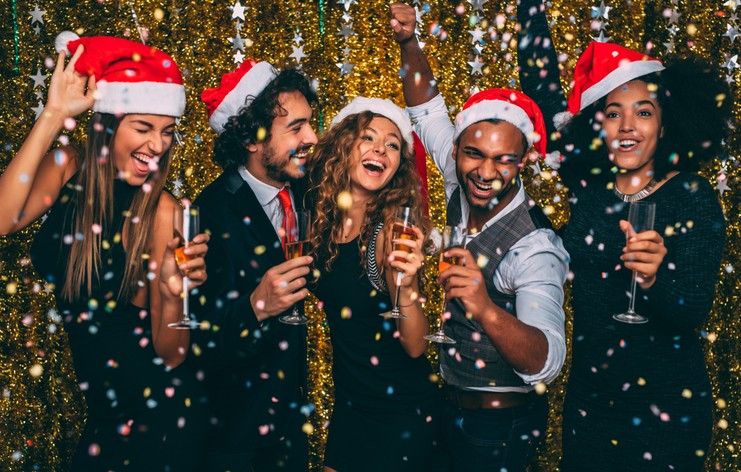 Despite the re-opening of pubs and bars, people are expected to take it easy on clubbing and will resort to home parties more.
Retailers should ensure they have good availability of larger format packs and mixed packs to engage and excite the incremental Christmas shoppers.
Christmas always brings a huge opportunity for independent retailers and convenience store owners as no matter how much a buyer stocks-up, last minute buys and trips for top-ups refuse to end. So it is better retailers stock up well and let the festivities begin.
After all, it is going to be a bumper Christmas for our spirits!