The excitement of beginning an independent adult life is often marred with fear of bearing unknown responsibilities, particularly mundane ones like grocery run. However, if a store in proximity can cater to all the basic requirements, it can prove to be no less than a lifeline for young students.
Student's residential or educational area in the neighborhood works as a blessing for convenience stores too. With less finicky requirements, basic needs, and more or less predictable tastes and preferences, young college and university students are most hassle free yet lucrative buyer segment.
Students usually live in high-density areas. They don't have particularly complex shopping needs and combing through aisles of supermarkets isn't their idea of fun. They want quick, easy solutions and all this add up to a significant opportunity for a neighbouring convenience retailer.
With about 20-30 pound weekly spend expected on food and drink, this crowd's disposable income may appear to be limited but the level of loyalty that they form for their favorite stores is totally unparalleled, something which makes them extremely vital for the convenience channel.
Easy meals, food-to-go, instant noodles, breakfast items, biscuits as well as snacks, crisps, soft drinks, energy drinks and basic toiletries – these are some of the products which students require for their new independent lives. The best way to tap this segment is to offer a wide yet affordable range with a good mix of new launches.
It is important for such stores to understand the psyche of these buyers.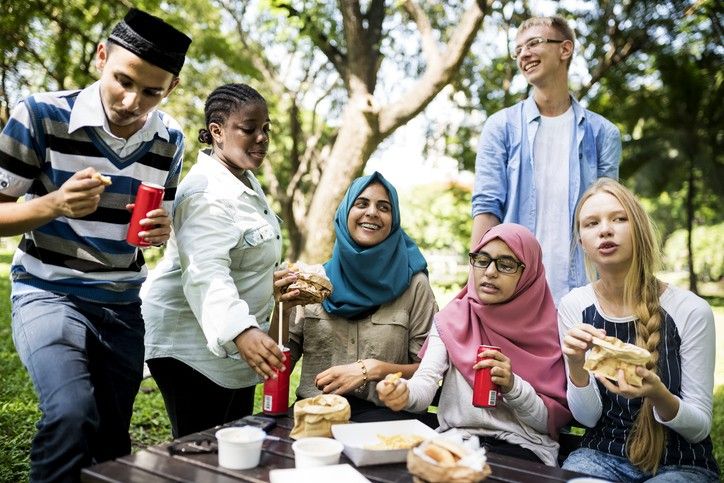 Of the 2.3 million students (about twice the population of New Hampshire) starting courses at UK universities each autumn, well over 400,000are international students from non-UK countries. So, it becomes imperatives to stores falling in the proximity to students' residential areas to stock American as well south Asians quick meals as well.
According to a report titled "The Future of Consumer Behaviour in the Age of Gen Z" by Mintel, a quarter of Gen Z snack more than once a day, while many have little affinity for the traditional rules of three meals a day.
"Gen Z's snacking habits represent an opportunity for brands to target them with smaller, exciting bites that are designed for different day parts and moods. Nightfood Sleep Friendly Cold Brew Decaf Ice Cream, for instance, targets Gen Z's 'nighttime cravings' and is advertised as an emotional pick me up," states the report.
Contrary to widespread assumptions, Gen Z isn't the generation that craves healthy eating. Instead, they have adventurous palates and embrace food that stimulates their senses, partly driven by their early exposure to international flavours.
Savoury snacks and Ready Meals
According to IGD Shopper Vista, 51 per cent of 18-24s spend a bit more on products that are easy to prepare and cook. Convenience retailers can optimize sales by providing a range of easy meal solutions for students who are less confident at cooking.
Snacking is worth £29.3 million in Convenience (+23.5 per cent), with Pot Snacks remaining the main sub-category, making up 66 per cent market share. The Pot Snacks category offers a quick, value-for-money, hot meal solution, which customers often chooses as a convenient, low-cost lunchtime option. In fact, more than 50 per cent of Pot Snacks are consumed at lunchtime and with 70 per cent eaten on the go, along with a soft drink, crisps or confectionery.
This makes Pot Snacks an important and valuable category for retailers who have high lunchtime trade. Putting them next to other 'Food for Now' categories, can really boost sales.
"Impulse sales are high because Pot Snacks are a quick and convenient snack option that require no pre-planning, preparation or chilling, unlike a homemade sandwich or salad, and can be consumed either out-of-home or in the workplace – for example, in offices or building sites," Lucy Richardson, Unilever UK Category Director, tells Asian Trader.
However, specific flavours are important, and customers won't necessarily opt for an alternative if their favourite is out of stock. The top two SKUs account for nearly half of all sales and the top five for 70 per cent of the market. To maximise sales, retailers need to give most space to best-selling flavor variants.
Leading brands of instant savoury snacks and ready-to-eat salads are Pot Noodle, followed by Batchelors Super Noodles, Batchelors Pasta 'n' Sauce, Heinz, Uncle Ben's, Dolmio, Mug Shot, and King Pot Noodle. Rustlers, Pukka, Knorr Noodle and Feasters are also popular names to look out for.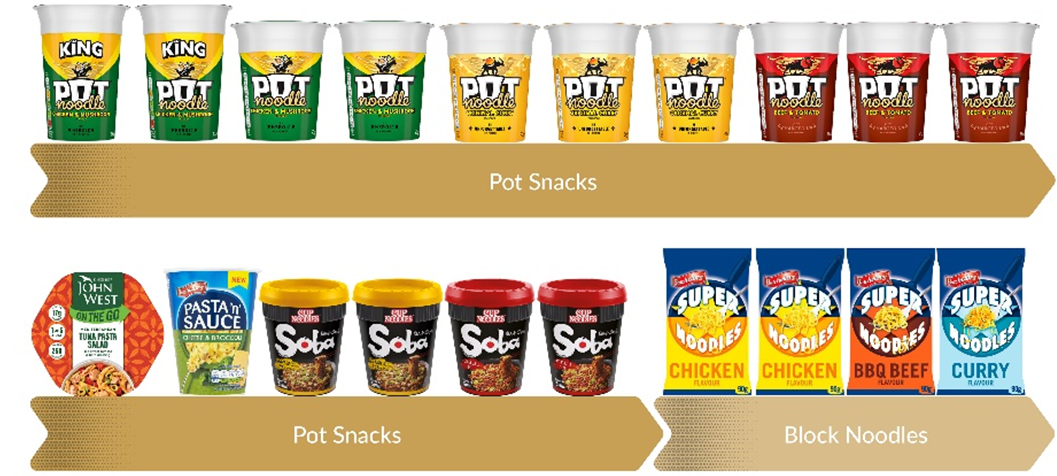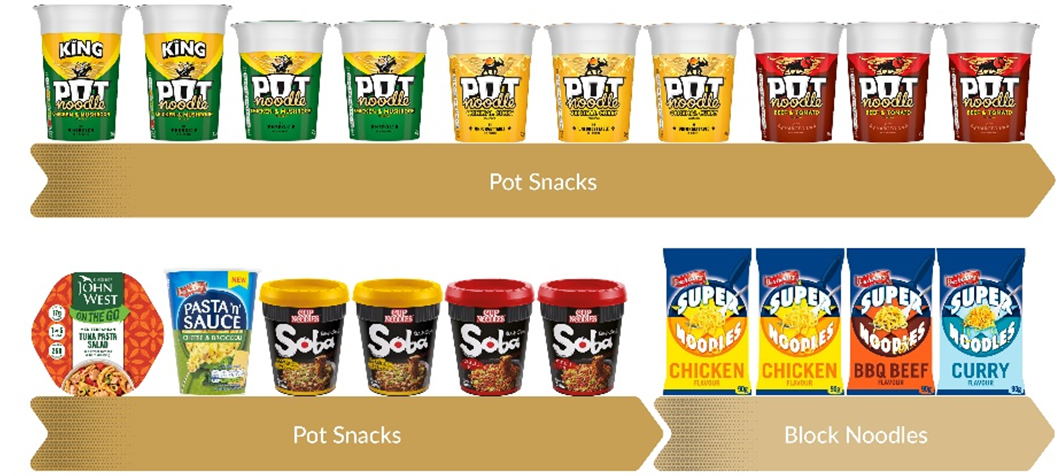 Noteworthy here is that some students can be finicky when it comes to meals and especially snacks so retailers should make sure that they are well stocked with bestselling and most popular products all the time.
Another popular line among youngsters is food-to-go, a section which has grown exponentially in the last few years. According to a report by TWC Group and MealTrak, food-to-go growth (13 per cent) is now outperforming 'eating out' occasions (eight per cent).
In value terms, the sector has seen 17 per cent year on year growth in the 12-week period and eight per cent growth in the latest 52-week period, buoyed by inflation.
Interestingly, independent convenience stores are one of the star performers driving this trend, showing 10 per cent growth in food-to-go occasions in the latest 12weeks, stated another report by TWC.
"Encouragingly, independent convenience stores are one of the star performers in the latest data, with 12 week ending growth of +10 per cent, which is in line with the multiples, who have been outperforming the market for some time," Tom Fender, Development Director at TWC, stated at the time.
The winning line of products in this category continues to be 'something quick and easy' and 'regular favourite', suggesting consumers want ease and are not willing to take risks ('something different' remains in strong decline). Meanwhile, 'something inexpensive' remains in year-on-year growth but is not driving the market to the extent it was a few months ago, Fender stated.
As food to go missions return, shoppers will continue to look to brands and retailers who can provide them with variety, inspiration and value for money.
Meal deals are another most sought-after sub-category here. According to the latest figures released by Statista, a good market share (39 percent) has been held here by HelloFresh as a meal-kit provider in the past 12 months.
Some 39 percent of respondents stated that they had used HelloFresh as a meal-kit provider in the past 12 months. Naked, Birds Eye and Mug Shot are perfect for busy students who are tight for time.
Stocking the frozen food from Becker's can also be a good bet here.
Premier Foods too has expanded its portfolio into on-the-go breakfast market for the first time ever with the launch of Ambrosia ready-to-eat (RTE) porridge pots. This innovation is available in Original, Raspberry, and Golden Syrup flavours, with the range rolling out now with an MRSP of £1. The porridges can be enjoyed either ambient or hot, with no need to add hot water, making them ideal for young shoppers who are seeking a convenient breakfast option both on-the-go or at home.
Health consciousness is on the rise, so it is best that retailers make space for healthier options too, along with conventional bestsellers. A noteworthy name here is Boundless Activated Snacking which is on a mission to bring gut health to the masses.
Activated Chips are made using sprouted sorghum which, thanks to the unique soaking of the ancient super grain, enables a better uptake of the nutrients meaning it's great for the gut.
SRSLY has also jumped on health wagon with the launch of low-carb noodle themed range this July. Its five-strong "vegan proud" ready-meal offering consists of Chick'n Teriyaki Noodles, Chick'n Chow Mein Noodles, Vegetable Thai Red Noodles, Chick'n Pad Thai and Chick'n Mexican Rice.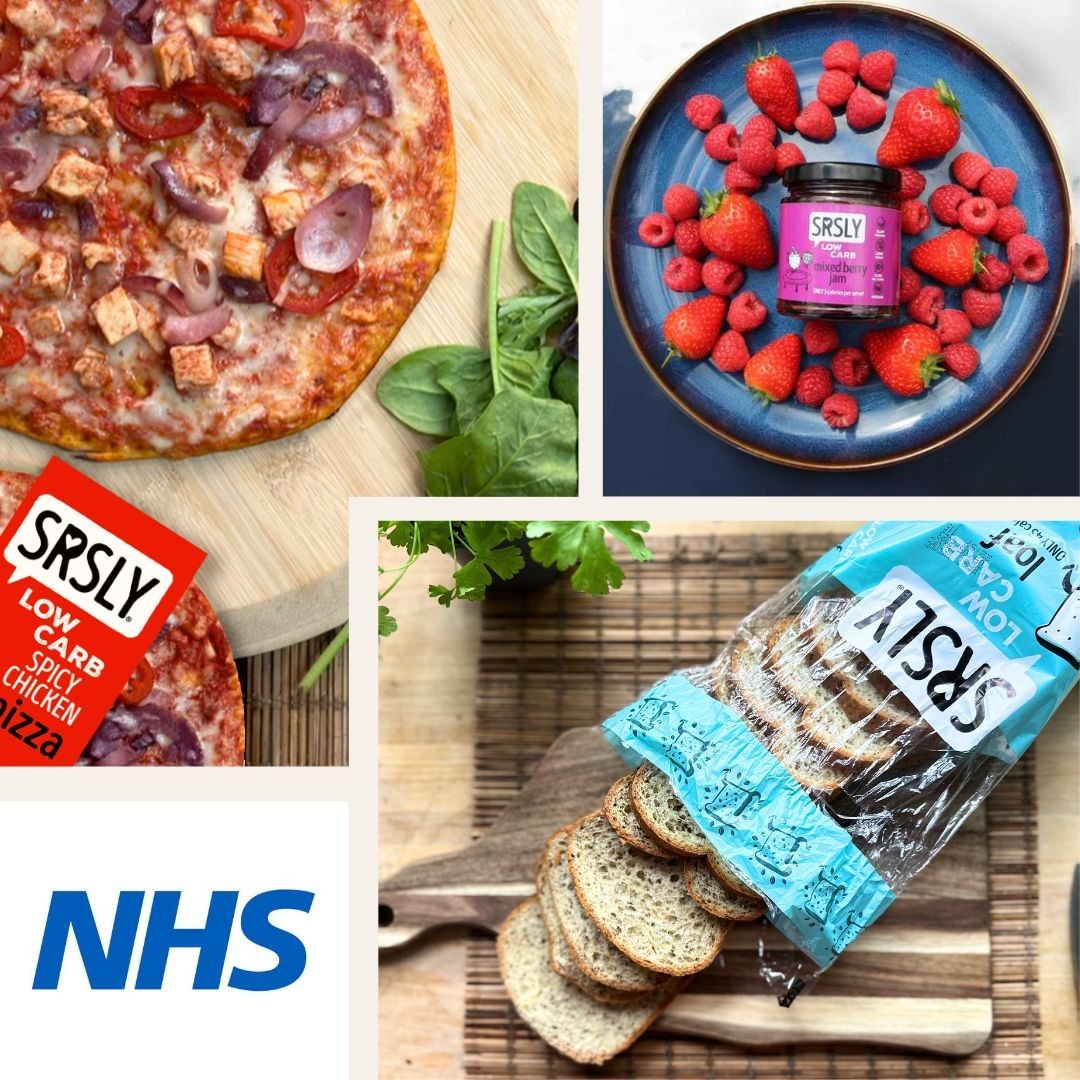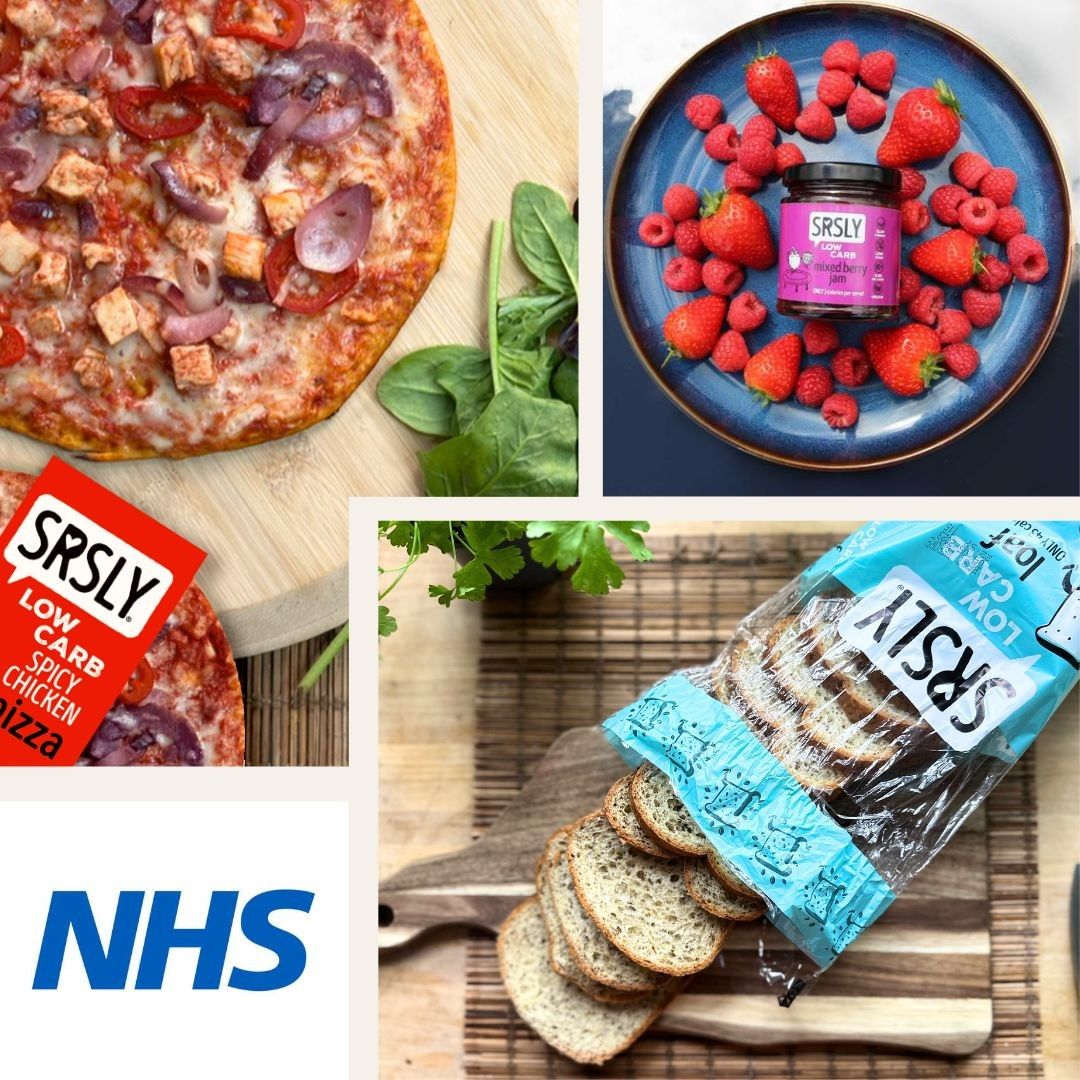 Each recipe is a meticulously choreographed mix of konjac-based low-carb noodles (or rice) aromatic spices, vegetables and crunchy peanuts.
Noteworthy here is that konjac-based noodles are quickly generating a loyalist following for those seeking a credible alternative to old-school wheat-themed noodles that are high in carbs and calories.
Veganism is THE buzz word among youths and bucking the trend by stocking relevant bestsellers is the key here.
The 100 per cent plant-based Naked Veg Pots are available in three authentic flavours – Malaysian Rendang Curry, Korean BBQ Ramen and Chinese Green Veg Broth.
Symington's Blooming Good Food Co. snack pots are also 100 per cent plant-based. These instant hot snacks are available in four flavours – Warming Tomato & Lentil Dahl, Banging Black Eyed Bean & Vegetables, Hearty Sweet Potato & Lentil Curry, and Smokey Sweetcorn & Green Beans.
The extension to the Naked Noodle family is available in three bold Asian-inspired flavours- Korean Style Beef Flavour, Chinese Style Duck Flavour and Japanese Style Chicken Flavour.
Popular Indian and south Asian meal kits brand The Spice Tailor, now owned by Premier Food, is also a great option to stock to help beat homesickness among some students.
Symbol stores like Nisa keep coming up with meal deal options like £5-frozen meal which in turn is a great idea to take inspiration from. Such budget-friendly quality meal deals can go a long way towards earning loyal customers.
Soft and Hard Drinks
Being a university student and living alone for the first time is indeed exciting. Social life becomes more important. Be it for hosting parties, relaxing alone after a long day of lectures, or for tuning into a sports match at home – youngsters usually like to keep their chillers well-stocked.
Be it hard drinks like beer and ale or carbonated soft drinks or even energy drinks, a considerable proportion of students' expenditure goes towards quenching thirst. Retailers looking to tap this thirst and gain some loyal shoppers should make sure to keep their freezers too ready with chilled cans.
Given that a considerable number of this population consume carbonated beverages at least once a day, among which one third consume at least two cans per drinking episode, the majority consume respectively a carbonated beverage once and twice a week.
Coca-cola, Irn Bru, Sprite, Fanta, Pepsi, Appletiser, Dr Pepper, Schweppes and Mountain Dew are some of the most sought-after names, so retailers should decide their assortment of offerings accordingly.
Not to overlook Red Bull, Boost, Monster, Lucozade Energy and the latest rage among youth – PRIME Energy drink. After all, with more than £1 in every £3 spent on soft drinks is spent on an energy drink, as claimed by market reports.
According to Statista, the leading beer brand by sales is Stella Artois, followed by Budweiser, Foster's, Carling, Carlsberg, San Miguel and Heineken. Also popular are names like Peroni, Corona and Desperado.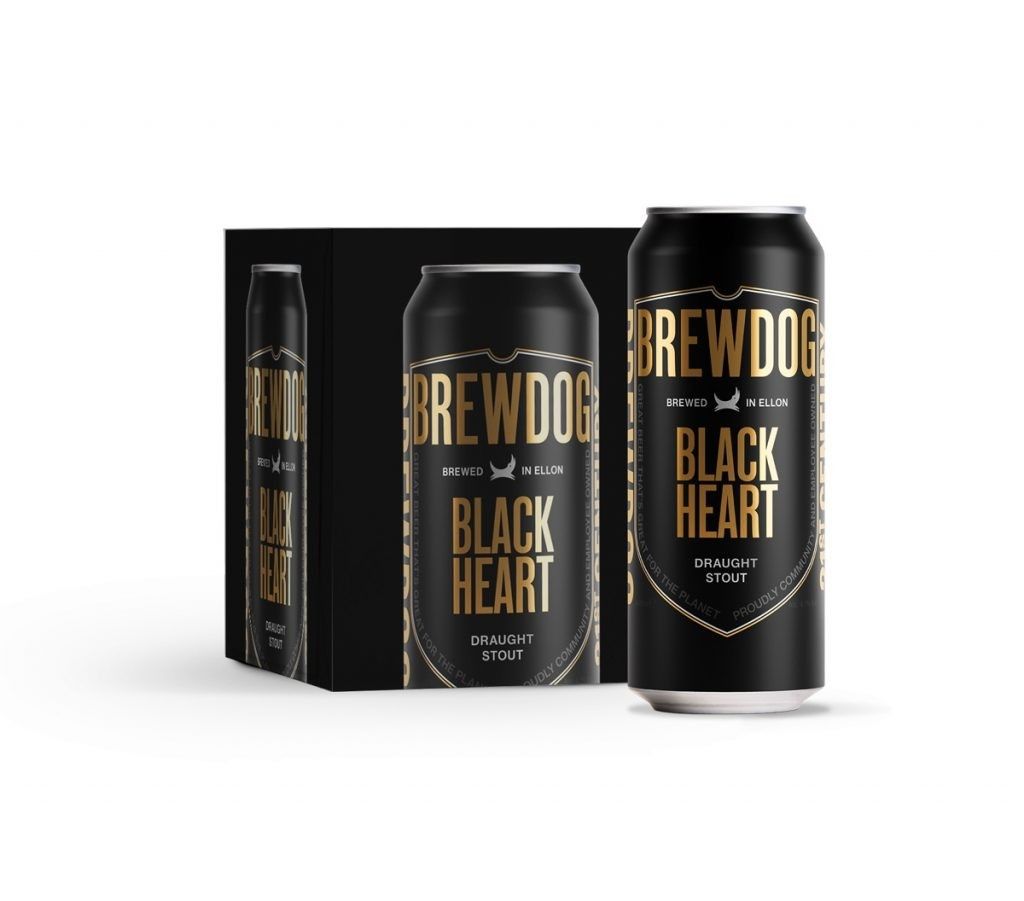 During the recently held FIFA Women's World Cup Final, Red Stripe emerged as a winner, followed by San Miguel Beer and Kronenbourg. Additional brands that saw an increase in sales on the day include Tyskie Beer and Asahi Super Dry.
Apart from regular soft drinks and beer, Ready-To-Drinks are gaining immense popularity as it fits perfectly for their endless series of weekend bashes. WKD Blue 700ml is also a leading RTD bottle SKU in impulse. Buzzball Cocktails is another interesting name to lookout for as its peculiar looks and packaging can be a great way to hook new young shoppers.
However, the most interesting new kid on the block here is low and no alcoholic drinks.
According to the Mintel report mentioned earlier, Gen Z, which accounts for 15 per cent of the UK population, has the highest usage of low- and non-alcoholic drinks peaking at 64 per cent for 18-24-year-olds as compared to other generations,
"There is ample opportunity for the main players to create non-alcoholic products that can be consumed at various occasions such as relaxing evenings in, 'high-tempo' nights out and mealtime accompaniments. By investing in ingredients that deliver a calm feeling, brands can create functional drinks that imitate the feeling of the first drink, without consuming any alcohol," states the report.
According to another report by Euromonitor, Gen Z has displayed a noticeable trend of reduced alcohol consumption compared to previous generations causing a shake up in the alcoholic industry.
"From non-alcoholic beer, already present and embedded in drinking culture for decades yet still witnessing an enviable 6 per cent total volume growth for 2022, to the emerging non-alcoholic wine segment posting 9 per cent total volume growth and from the double digit momentum of the relative newcomer non-alcoholic ready to drink (RTDs), to non-alcoholic spirits spearheading innovation and a pivot to functionality with a 10 per cent total volume growth, this is all proving to be much more than just a passing fad," reports quoted the company's head of alcoholic drinks, Spiros Malandrakis, as saying.
Nielsen too found that sales of low and no-alcohol drinks have jumped 30 per cent since the first lockdown two years ago as people tried to moderate their home-based drinking.
Guinness 0.0 was launched in 2021 and is said to be the top-selling non-alcoholic beer in four-pack format in Great Britain. The alcohol-free brand Lucky Saint is also a name to reckon for as it reported a volume growth spike of 180 per cent in the last year.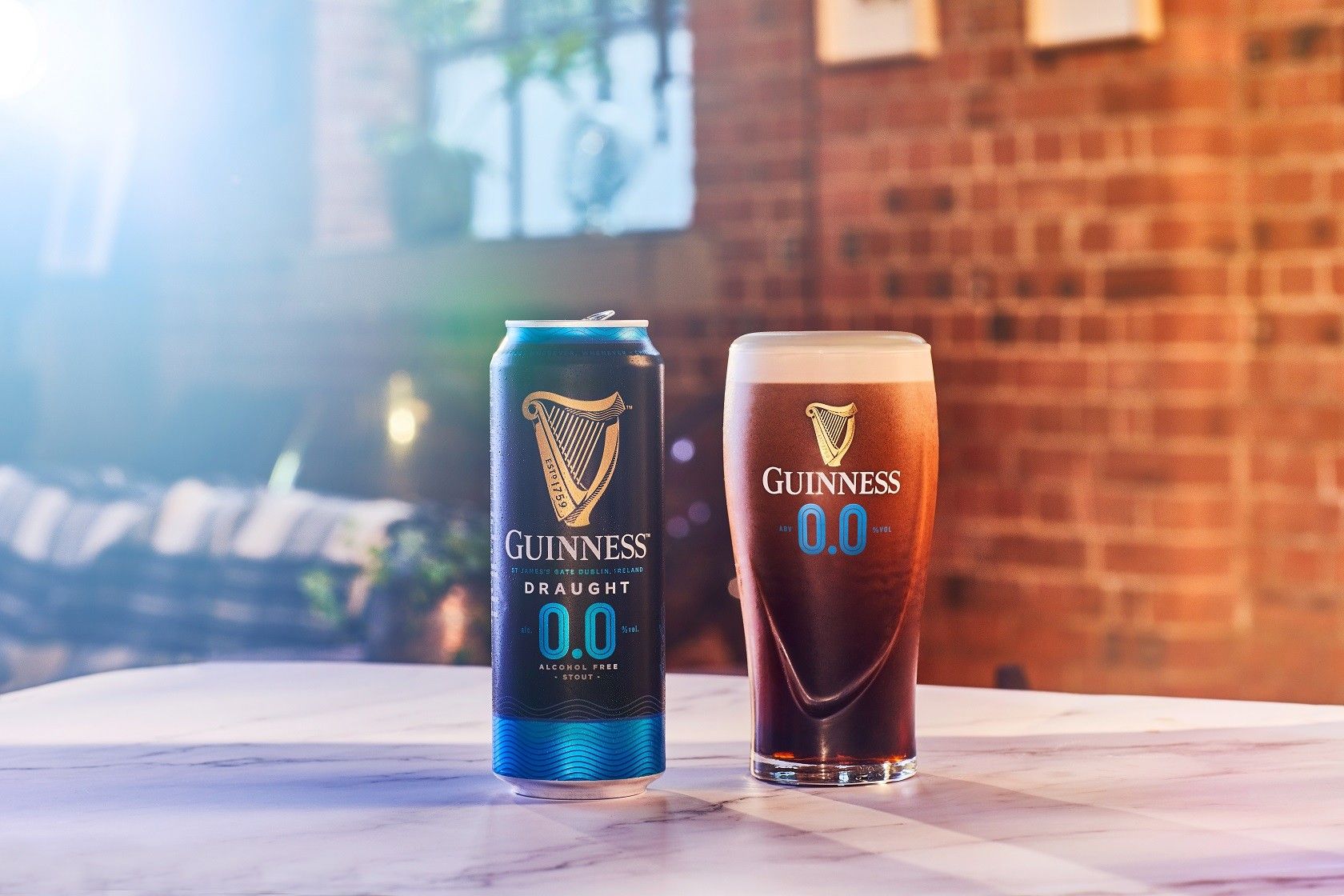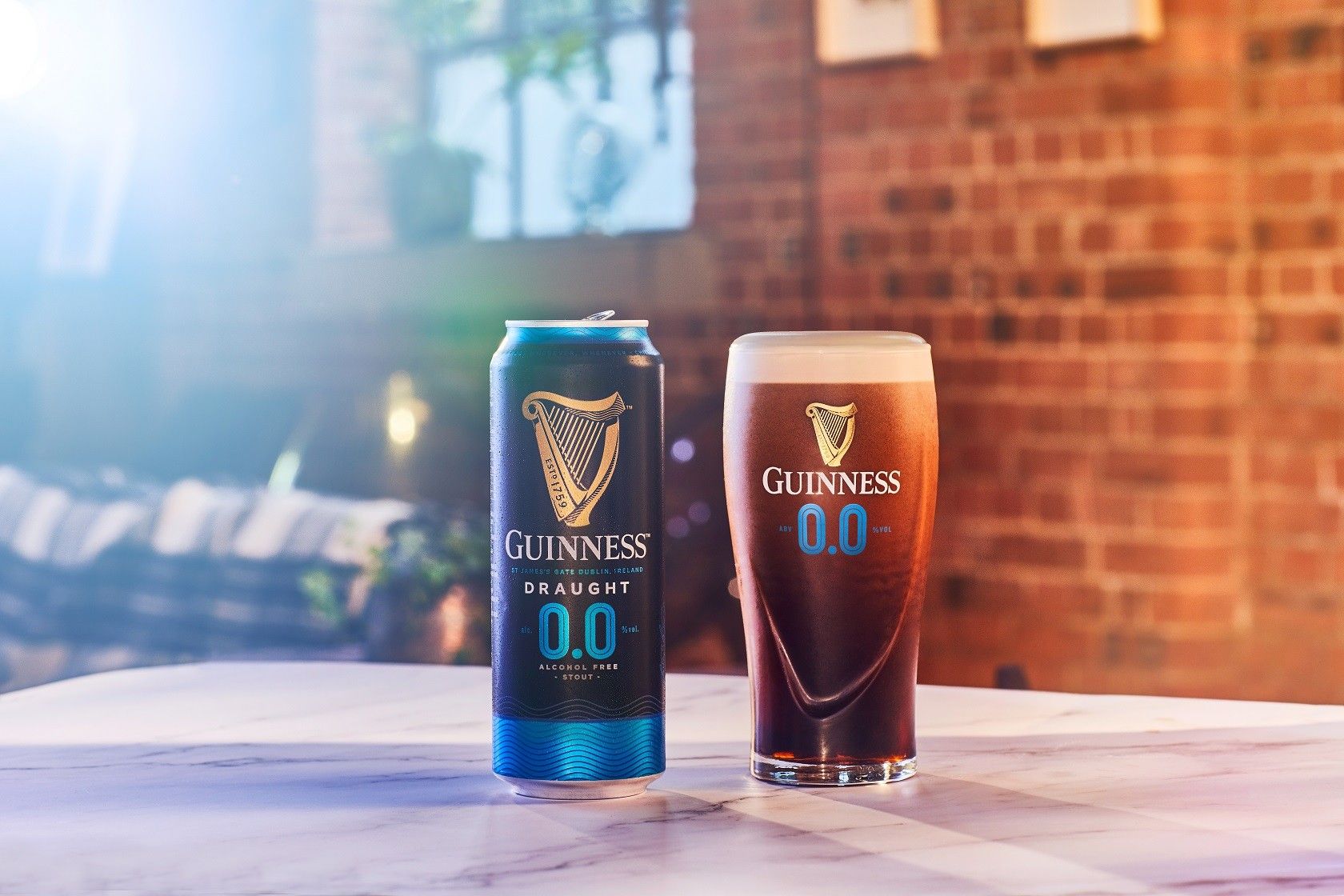 The likes of beer giants Heineken, Budweiser and Peroni have all served up zero per cent alternatives, creating a stir in the drinks industry. Asahi also launched an alcohol-free version of its Super Dry brand at the start of this year.
Cult beer brand BrewDog too offers a selection of alcohol-free (AF) beers in its line-up. Launched last summer, Kopparberg's alcohol-free mixed fruit cider proved so popular, it's been added to the line-up on a permanent basis.
As these products continue to grow in popularity, there is also an emergence of new trends- consumers buying in bulk rather than just single cans or bottles.
Sales driving tips
Students are impulsive and come with small baskets. The IGD report (mentioned earlier) adds that more than a quarter of 18-24s decide what to buy while in a c-store, compared to just 19 per cent of all C-store shoppers.
Therefore, retailers can and should use cross-category merchandising to drive impulse opportunities and provide time-pressed students with convenient solutions.
Beacon brands should be given good shelf space given their market share and a smaller space allocated to alternative options.
"With the typical customer pushed for time and not wanting to spend ages looking for what they want, retailers can capitalise on impulse purchases by making sure that Pot Snacks are highly visible and located in high traffic areas. 70 per cent of Pot Snacks are bought on impulse so if your customers can't see them, you won't be maximising sales in this category" comments Richardson.
Further advice on how to flex the range depending on the affluence of a store's customers along with additional planograms for varying shelf sizes can be found on partnersforgrowth.unilever.com.
Retailer Mandip Kaur Thandi vouches for Partners for Growth advice on the Pot Snacks category.
"Re-merchandising it according to the website's planogram has allowed me to stock two extra facings. It also means that less time is spent re-stocking the fixture as we've given more room to the fastest selling best-sellers. We've already seen an increase in sales within the first few weeks of making these changes which is a positive start," stated Kaur.
Through clustering products together by need, retailers can help students find the product they want quickly. By leveraging trusted brands, retailers can also encourage their customers to try new variants and brand blocking is one way to do this.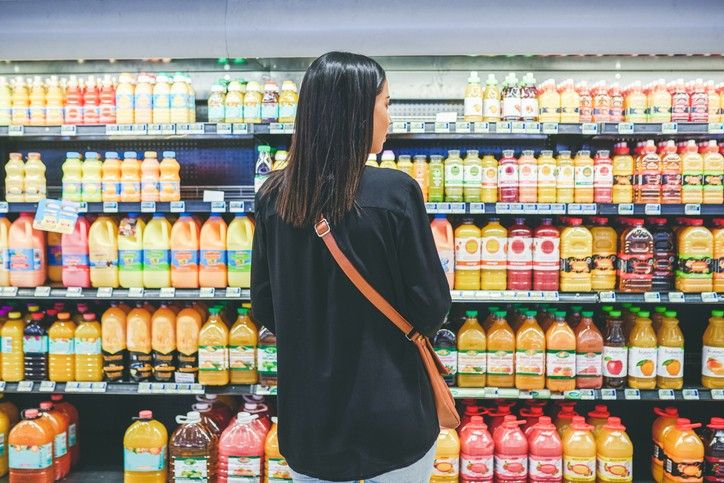 It is also important not to overlook the fact that students are spontaneous – and largely not ones to plan their shopping in advance so it is wise not to disregard the value of eye-catching window posters, clear in-store signage and prominent product displays as these will play a role for the casual impulse buyer.
Also crucial for a retailer is to keep an eye on the events and holidays, which generally becomes a excuse to party. So ahead of Bank holidays, football and cricket matches, Halloween as well as Thanksgiving, it is always wise to be prepared.
Retailers should consider giving out samples to encourage students to buy new things and even come back for more. Be a problem-solver by going a mile extra – such as providing them with an international charger, headphones or basic home items like plates, pots and pans. Price-marked packs are a major hit in this group.
Other than food and drink products, retailers should also check their stock for toiletries like hand wash and toilet rolls before the start of the new term.
Regarding skin care and beauty products, it is a good idea to keep an eye on what's trending on TikTok, social media giant that has reshaped the way Gen Zers research, purchase and use products across the beauty and personal care industry. 69 per cent turn to TikTok for learning about beauty, and this influences their buying decisions.
Stocking basic notepads and pens is also a great idea for initiating impulse purchase. Also consider keeping footballs and Frisbees as well as basic mobile chargers.
Young and restless
Budgeting is always intimidating for first-time students. Cash-strapped students are always on the lookout for a good-for-value dinner and quick snacks. It has always been a top priority for students and with the cost-of-living crisis, it has now become a key buying factor.
With students' disposable income being squeezed by tuition fees and rising cost of living, they are more price-conscious than ever. However, at the same time, they are also very brand-conscious so providing a value-for-money price point on their favourite brand will turn out to be a more effective approach rather than making them switch to a cheaper offering.
All these measures and a bit of personal touch can go a long way in establish in a store's place in the heart of the student community.
It is seen that if and when they find a store in close proximity that caters to all their needs under one roof and that too, without much waiting and queuing for billing, students and young people tend to not only stick to it but also spread the word around like wildfire.