Anil reminisces that his shoppers appreciated the win very much. "I think it makes the local community feel a little bit feel proud within themselves that they contributed to an award-winning store," he says.
In fact, Anil's store is an integral part of the community. His product range brings in customers even from their competitors' backyard, but it's the service, the personal touch he offers, that makes the store stand out in this affluent locality in Kent.
"We have a very big population of elderly and retirees. And they like to come to the shop because it makes their day, speaking to us, because when they're at home they don't speak to anyone. Then I'm here and it's the highlight of their day when they come to the store," he says.
His wife, Smita, really is the face of the store, Anil adds with a laugh. "She's here the most. When I said people want to come and chat to you and stuff, they really want to come and chat to her."
This is how Anil's store is emblematic of over 47,000 convenience stores in the country, and their unique reach into every community and the impact that they have on issues like reducing loneliness – making the local store an essential service in itself.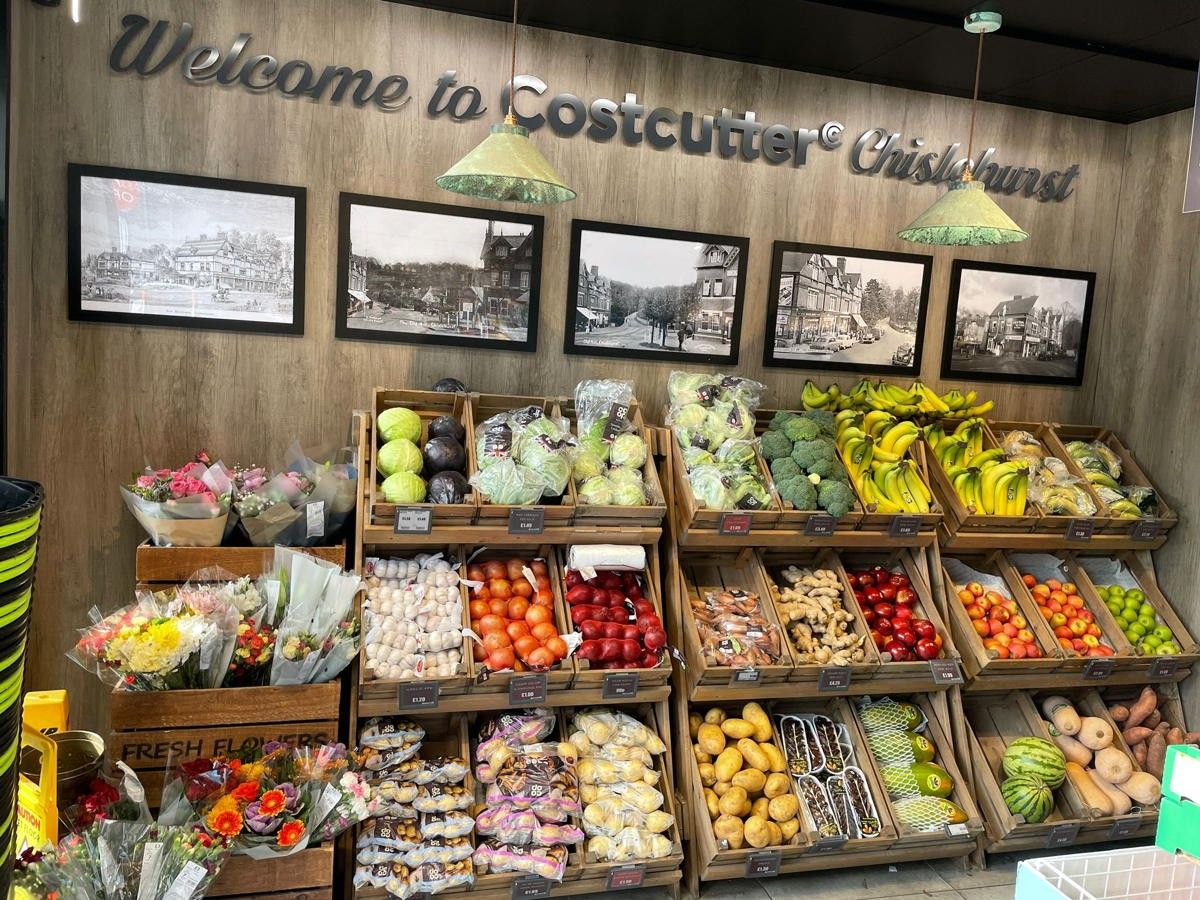 "They feel like, you know, you're part of them," Anil explains. "Some of them, like the elderly people here, they treat me and my wife, they talk to us as if we were their own children. Because they don't see their children every day."
Anil has seen the impact of the past one and a half years, especially on the elderly, with lockdowns and restrictions curtailing their already limited opportunities for social interaction. "Last year, a lot of people come in, and rather than talking to you they'll cry! You have to support them," he says.
That's one reason this flagship Costcutter store has not yet ventured into home delivery. Although they did indeed deliver products to the vulnerable at the height of the pandemic. "But that was just a service we offered to the local community that way. We didn't offer that to everybody," he says.
Anil is considering introducing the service, but he would like to employ more staff for that. Still, he prefers people coming into the store, and the local community has every reason to pop in. A visit to Costcutter Chislehurst after a refit in 2019 is not a shopping trip so much as a pleasurable outing that can lift your day.
The refurb and transformation
What makes the transformation and the success remarkable is the fact that they had a lacklustre performance in the preceding four years. He bought the shop, then a small newsagent, in 2009 and refurbished and turned it into a convenience store. They joined the symbol group Nisa and ran it under that fascia for six years.
"In 2015, we changed to Spar because at that time, we knew we were going to make the store bigger. But for some reason, we kind of struggled with Spar for a few years, and turnover started to drop," he says. "So at the end of 2018, we started the development works. And we reopened the store in October of 2019, under the Costcutter banner."
The £500,000 transformation and expansion of the store took it from 1,200 sq ft to 2,700 sq ft, and combining Costcutter's shopper insights together with their own knowledge and experience of local community, they identified fresh and chilled produce and BWS as key footfall drivers within those plans.
"We redeveloped the whole building. The main increase we wanted to do was on fresh and chilled produce and alcohol. On the parade, there was a separate independent fine wine shop, which we also owned – we had bought that in 2014. But we want to incorporate that under one roof, as opposed to having two separate stores. So that's why our alcohol section is quite large," he explains.
With over 30 metres devoted to fresh and chilled produce, the store's footfall has increased by over 35 per cent and weekly turnover has more than doubled since the refit. Besides the fabulous wine and spirit selection, they have wonderfully curated aisles for 300 craft beers.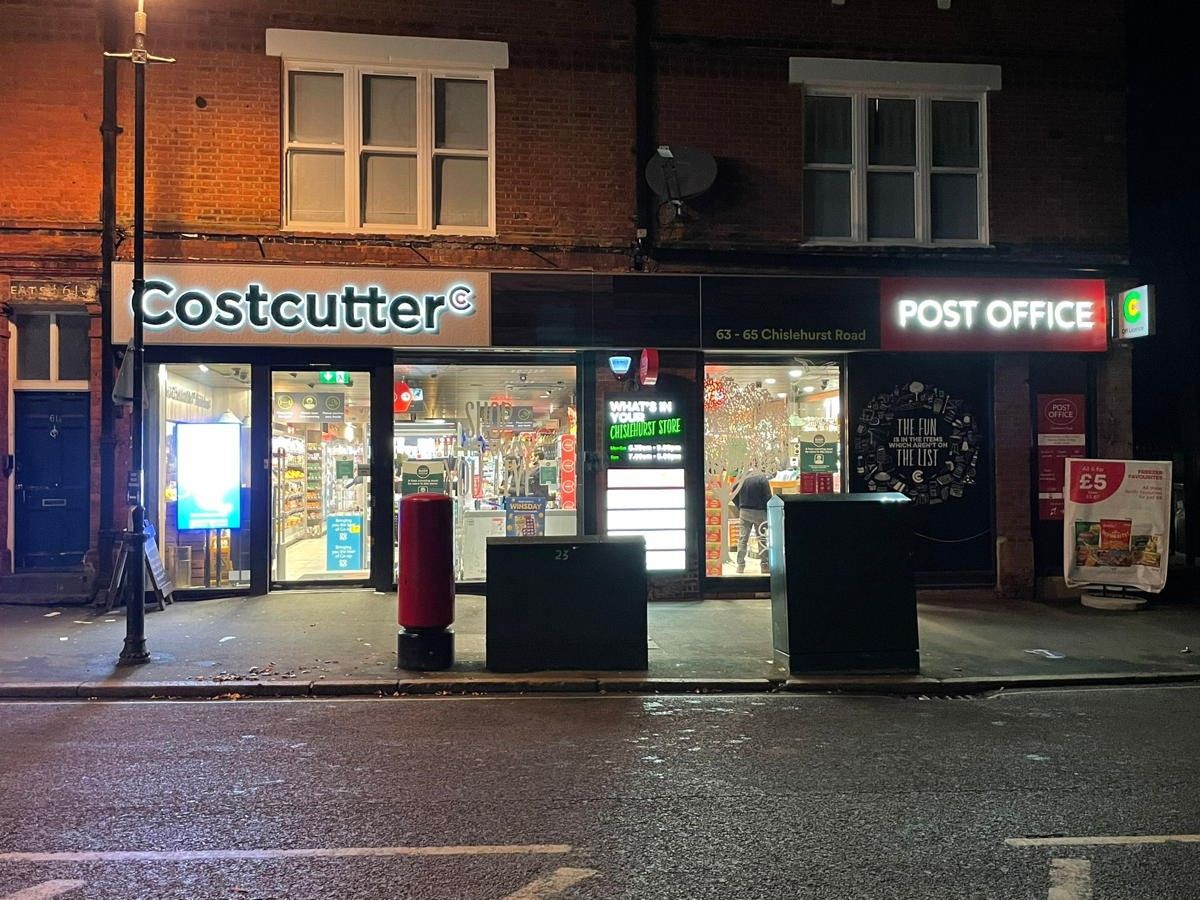 The community was very impressed. "When we opened the new store, the customer reaction was like 'Wow, well, we didn't know that you had all this space'," he reports.
"We wanted to make it quite unique when we refitted the store. So we did spend a lot of money on the store and the look is sort of like a country barn-style, but it's got all the modern technology installed in the sense that we have electronic shelf-edge labels, fully automated ordering systems all that kind of stuff."
The new look has soon become a major point of difference from their supermarket competitors. They have a Sainsbury's about a mile away and also two Co-ops at that end of Chislehurst. At the same the range they have is also quite vast. "You wouldn't really find that in a normal convenience store," Anil asserts.
He lists three factors that give them an edge: the look, the service and the range. The Co-op own brand, available through Costcutter, has been a game changer for the store, allowing them to offer shoppers a full shop option, including an extensive range of fresh products.
"We have the highest participation of the Co-op products for the whole of Costcutter. We stock a vast range, there's nearly 2000 lines that are Co-op own label," he says. "I think it's just the way our store looks and the service that we give in the local area, because we get customers coming from that side of Chislehurst here, because they don't go in shops there, they come to us."
Sourcing from 'the garden'
Anil says they have been intent, right from the start, on sourcing of local suppliers whose products also give them a point of difference to the multiples.
"Well, Kent is that – the garden of England. We have lots of things that come from Kent and we're right on the border of London. So with regards to craft beers, we stock all the London craft beers. And we also stock some from like the middle of England, north of England, and the whole of south of England. We kind of rotate it," he says.
For bread, they have just started with a new supplier, Plaxtol Bakery, a Great Taste award-winning artisan bakery in Kent. They also have a tie up with Sami Bakery, a small independent baker which supplies them with crusty rolls, bloomers, tins, cobs and Turkish bread throughout the week.
"During the pandemic, Sami Bakery was very helpful," he says. "[They] make bread and rolls to order so during the first lockdown they were able to supply us with as much as we needed, averaging around 50 trays of bread daily at one point."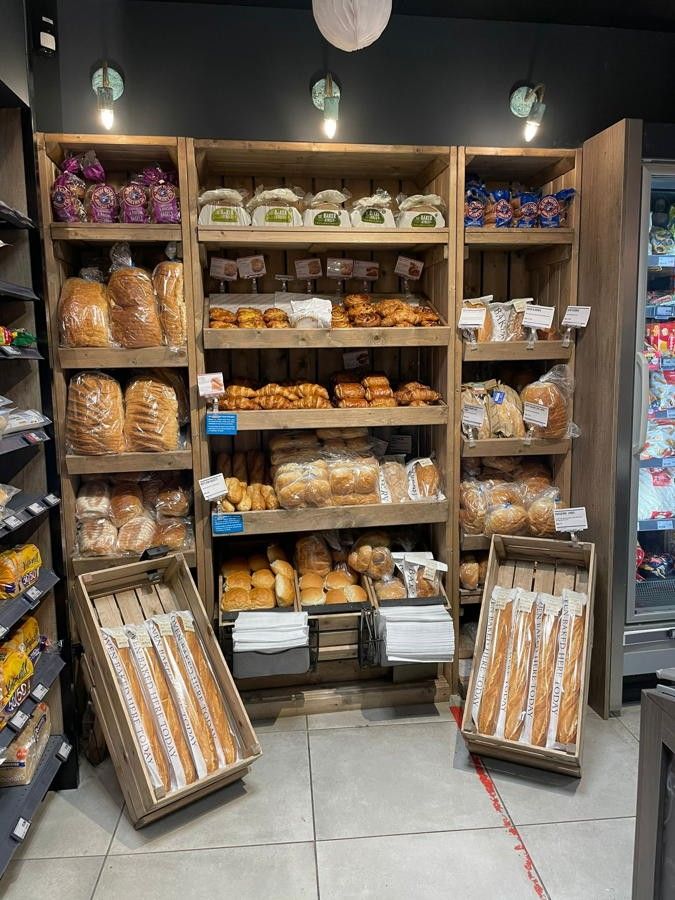 Country Choice, their other major bakery supplier, has also been able to supply the majority of their products during the lockdown. The in-store bakery, which provides freshly baked bread and an extensive range of hot baked food-to-go, has been one of the highlights since the refit, attracting both breakfast and lunchtime trade.
"People prefer short baked bread as opposed to the standard things, mill and that kind of stuff," he explains. "Our philosophy is to bake little and often, therefore enabling us to keep the fixture as full and fresh as possible – and we are baking throughout the whole day. Customers really love the warm pastries and bread as we are putting them out."
Anil introduced artisan bread (Olive Loaf, Onion Loaf, Sourdough Loaf, Ciabatta Loaf and Cheese Loaf) during the lockdown and they are selling very well as is the organic range (Bloomers), another highlight of the store.
"Obviously, there's this big thing about vegan and organic and stuff like that, so we deal with specialist suppliers of organic things, like gluten-free and vegan. We also do a big range in chilled of all that stuff.  We have a two or three metres section in the chiller of vegan," he says, adding that you need to devote sufficient space to make it big in this category.
"When people go to the supermarket, you only get a little section. If you can sort of give that kind of space to that category then you're going to sell. If you just got a few things in, then it's not going to sell so well. So it's probably become sort of a destination shop for vegans."
He has seen sales increase across all categories, but fresh and chilled, at 300 per cent, has been the star attraction. Anil opines that all convenience stores, small or large, need to look at the chilled a bit more.
"When we were just a small store, like only 1200 sq ft, we had very little chilled. And I think that that's what draws you down. Because if you can get the chilled correct, you can do very good turnover, even in little stores," he says.
This year, they have ventured into package-free, adding a sustainable innovation which of late is getting traction in the convenience channel. "We put in a two-and-a-half meter section for package-free in the store, [and] that's doing very well," he says.
Entrepreneurial traits
Anil's parents came to the UK in the mid-1960s, in one of the early wave of migrations of people of South Asian origin out of East Africa. They settled in London, with his father Dinu Patel working in a factory. He also brought his father and siblings – two sisters and a brother – to London.
Anil was born here in 1969, and the entrepreneurial trait of his relatives is something that he would acquire very early.
"Growing up, I've seen many other relations, other people from the village or people who my father knew, they came to this country, bought their own businesses and all that. As I was growing up, I saw that and I wanted to buy my own business," he says of his early influences.
Then, in 1984, his father bought his first shop, and soon Anil would find himself involved in running it.
"I was still at school at that time, but in 1986, my mother became very sick. So I had to leave school and I had to help my father in the store. So I helped them for a few years in that store, and then in 1989, I bought my own," he recollects.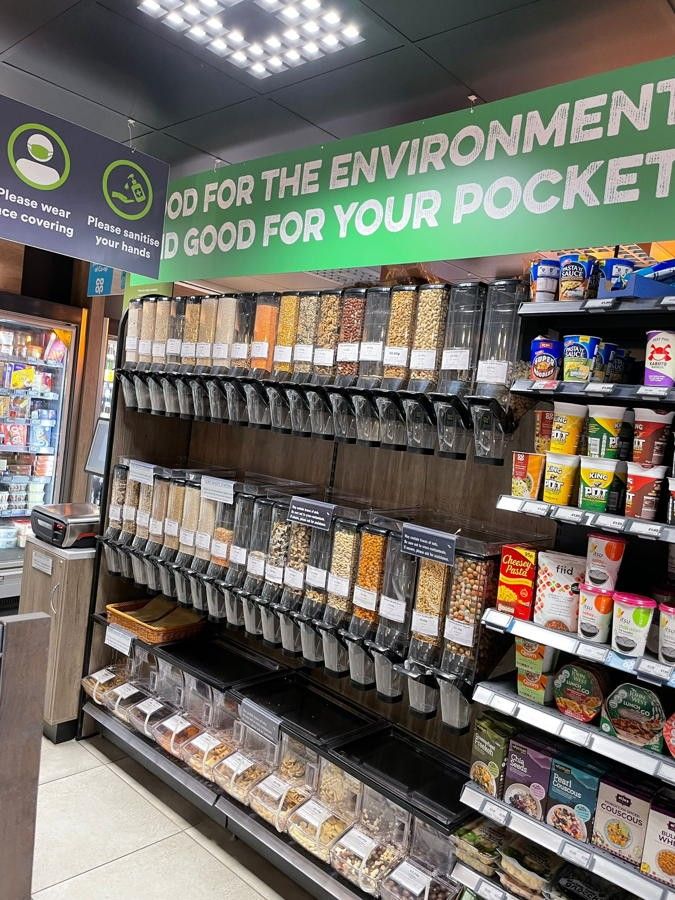 He was just 19 when he bought that first shop in Orpington, Kent, which he ran with his younger brother, Shushil, for 20 years, till he decided to go solo and purchased his  current store, which again was a family affair, as it has been with his uncle since 1985.
"Thanks to the family connection and history, we are an integral part of the community," Anil says. "Chislehurst is very affluent area. Yes, people are conscious of their money, but here they need service. We try to pride ourselves on exceptional service. I think people appreciate what we have, what the offering we have brought to Chislehurst."
It reflects in sales, as he has been able to maintain a sales uplift of 30-40 per cent on what they were doing pre-Covid for the last seven months.
And, for Anil, he is guided by a firm belief: customers make the shop. "I know, they probably thank you, but if there are no customers you don't have the shop. Just by seeing you and you saying hello puts a smile on their face or something, I think that's the best part of the job."