Leading UK packaging specialist Xact has launched two new state-of-the-art packaging solutions that enable retailers to reduce the amount of plastic packaging that they use for fresh produce.
The Rev Elephant – designed specifically for cartonboard punnets with wings – and the Rev Condor, developed for taping bunches of loose produce will enable grocery retailers to remove millions of pieces of single use plastic from their supply chains every year.
Xact said one major UK retailer is currently rolling out the Rev Elephant – a high speed, high productivity closing machine – across its UK stores, following a successful trial. The machine helped the retailer to switch from a plastic film/tray wrap combination for one of its fresh produce ranges, to recyclable cartonboard.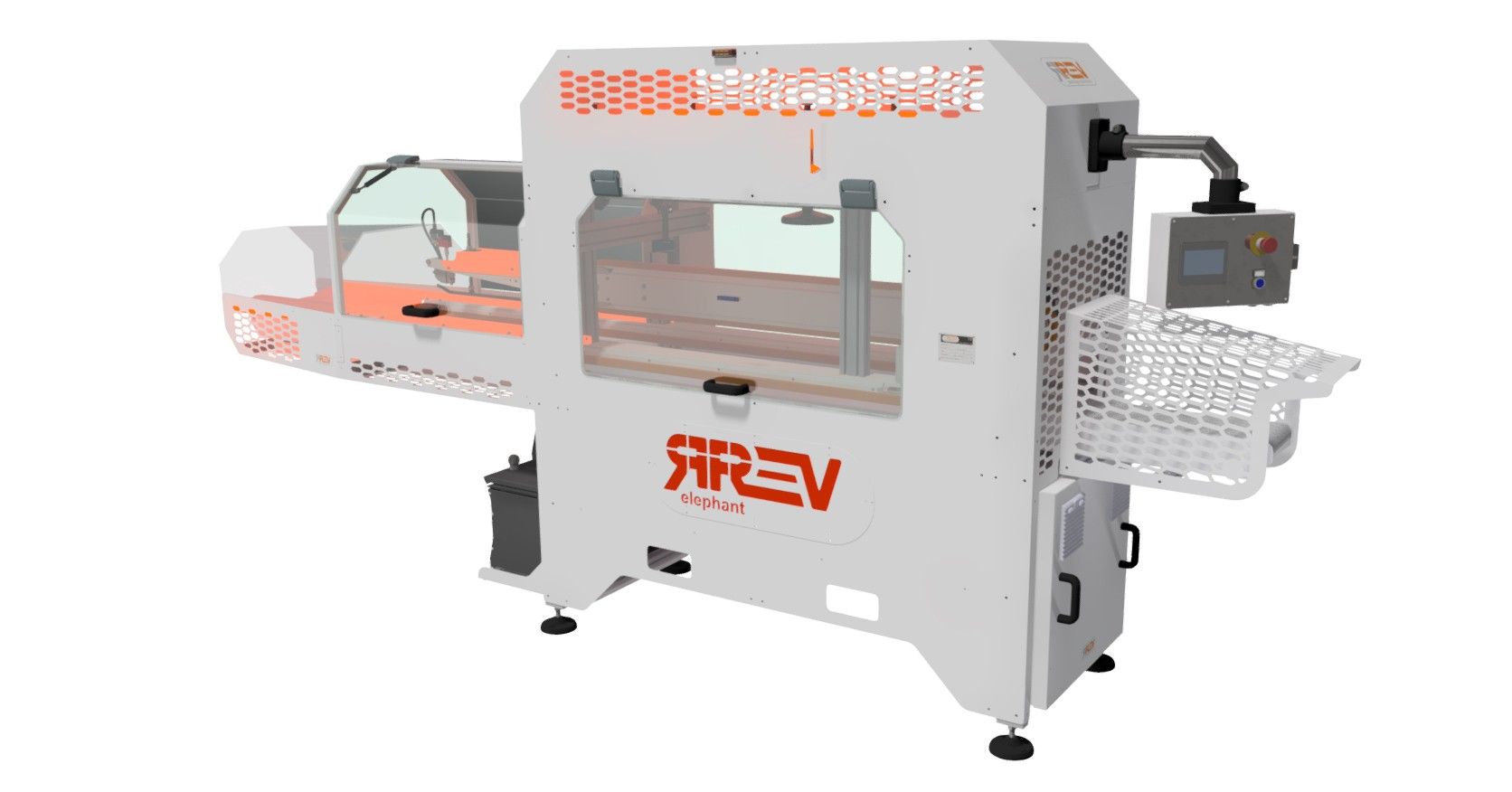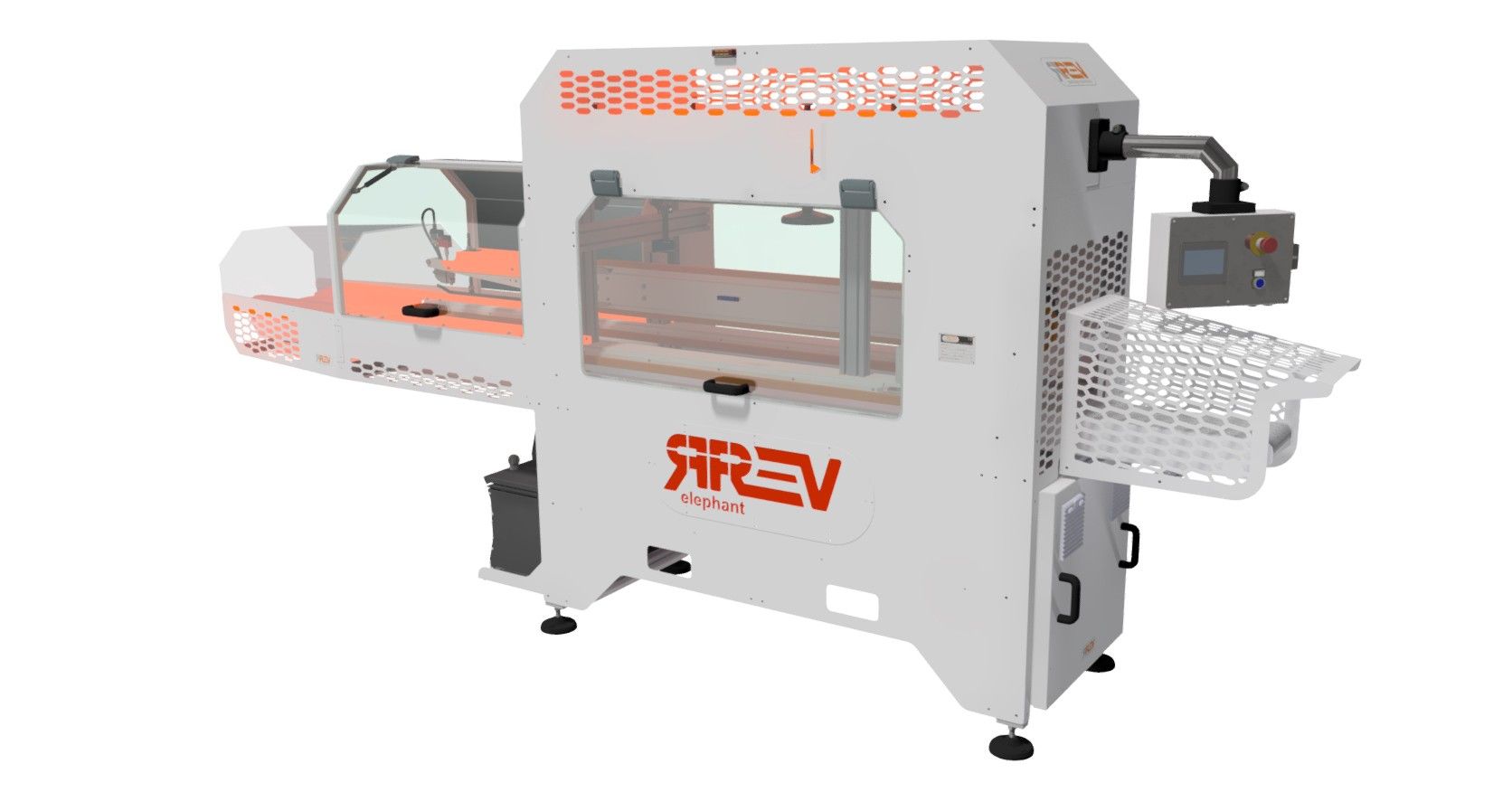 The Rev Elephant is billed the fastest machine on the market, delivering speeds of up to 250 packs per minute, compared to other cartonboard-based solutions that are typically 80 packs per minute. It closes the containers by applying food grade, hot melt glue, and prints the variable information directly onto the punnet. An additional self-adhesive label is also optional.
Suitable for a range of fresh produce and non-food packaging lines, both automated and manual loading, the compact packing ensures no damage to delicate produce and the container is fully optimised, avoiding empty spaces inside the package.
"Our Rev Elephant machine is a game-changer for the grocery industry. Up to approximately three times faster than other solutions on the market, the machine enables retailers to meet demand both in terms of pack quantity and quality," Rachel Bastow, marketing manager at Xact, said.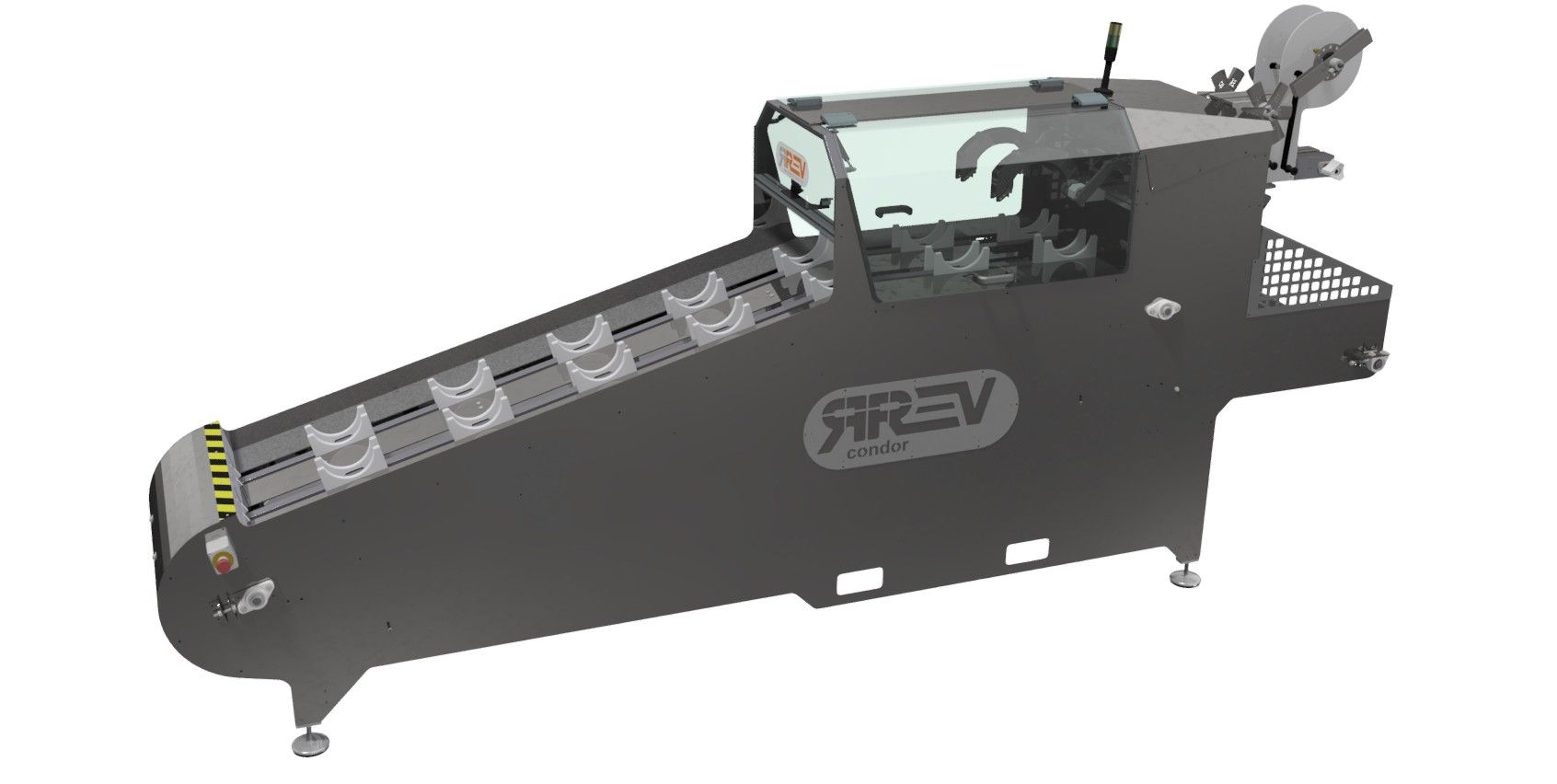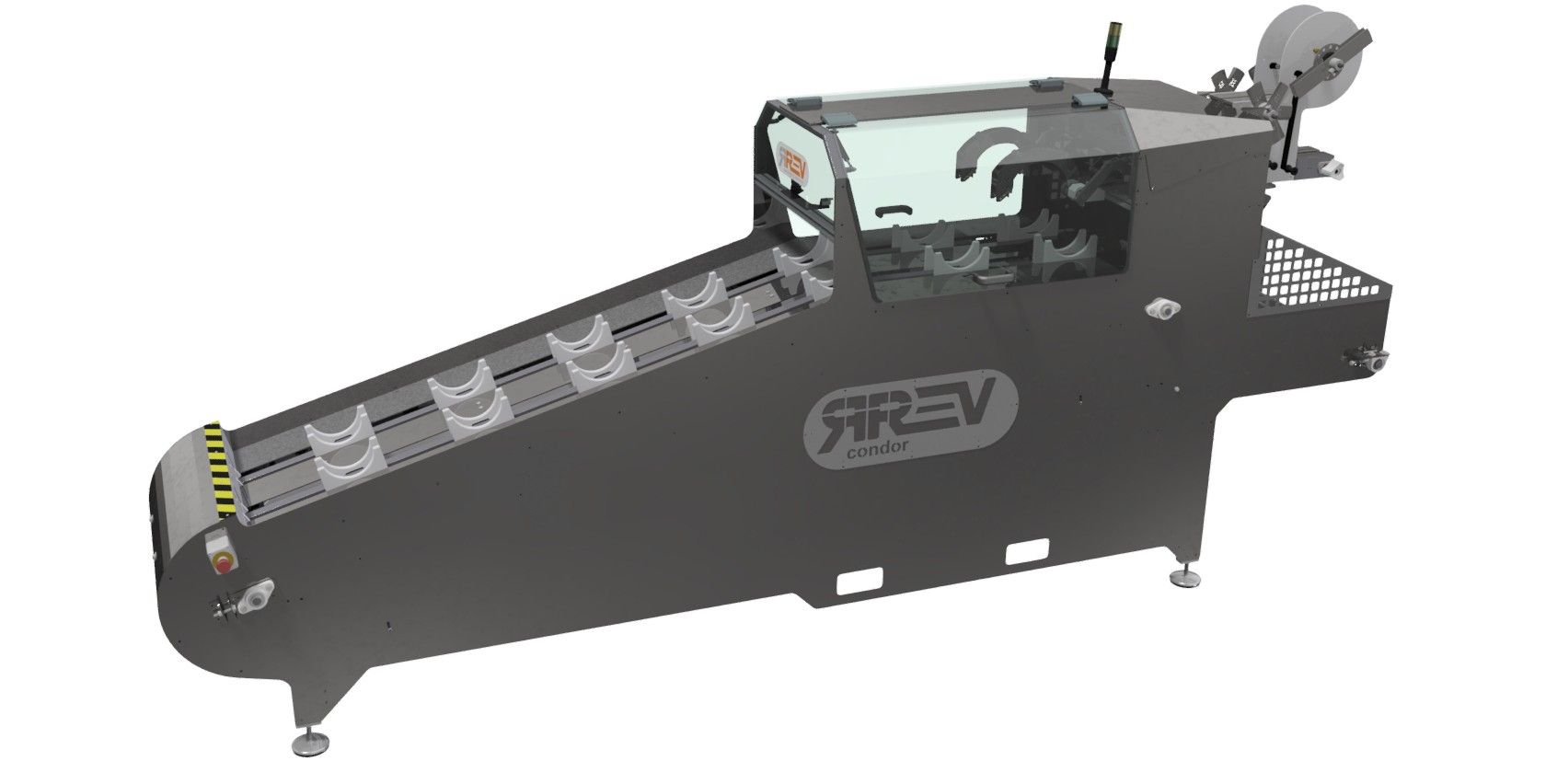 Also launching as part of Xact's Rev portfolio is the Rev Condor. The Condor is an automatic taping machine, ideal for securing bunches of loose fresh produce and reducing the need for more unsustainable packaging used in the sector. It can also be used to tape elongated produce such as leeks, celery and courgettes as well as round products including melons, coconuts and pineapples. For produce such as bananas, the taping method also helps to maintain product quality, allowing them to ripen in their natural state.
Featuring a double independent taping mechanism and a dispenser capacity per channel of 620m (44 minutes working time), the machine can automatically tape 40-45 loose products per minute, offering retailers a quick, reliable, flexible, easy-to-use, intuitive and sustainable alternative to other packaging formats.
In addition, the tape itself can be manufactured from either PP, paper or compostable materials, and customised according to a retailer's specific branding, ensuring that the products fit seamlessly into a company's portfolio.
"These two new additions to our Rev range mark a significant step forward in the move towards making the UK grocery industry more sustainable. They are proof that fresh produce can be packed effectively, at speed, without affecting product quality and with a lower environmental impact," Bastow added.
"We are very much looking forward to partnering with more retailers to bring the benefits of these game-changing machines to the wider sector."