World food and drink is no longer a niche market but is now enjoyed by the majority of the UK population. Over 79 per cent of UK adults consume Oriental food and 76 per cent eat Indian food. Besides these two major players, the ethnic foods market also includes Caribbean, Polish and African food. It is therefore more important than ever for retailers to get their world food and drink fixture right.
At home after the pandemic
During the pandemic, the category has enjoyed a significant growth in the convenience channel, with strong demand for store cupboard essentials driven by various factors such as an increase in bulk buying, more at-home eating occasions with restaurants, workplaces and schools being closed, consumers switching to buy locally and looking for healthier products.
Among all these trends, home cooking particularly stood out for the category as consumers looked to replicate their experiences from restaurants and foreign holidays at home.
Jon Roberts, brand manager at Cofresh, says world foods snacks have demonstrated steady double-digit growth throughout the pandemic, but some of the other sub categories within world foods such as lentils, spices, canned foods have seen even better growth rates, which he attributes to the "macro trend for scratch cooking by people who were unable to visit their favourite restaurants during lockdown."
This has been obviously positive news for Cofresh parent Vibrant Foods as its other brands like Fudco, TRS, East End Foods and Everest Dairies are all operating in the scratch cooking space.
While 60 per cent of meals were home cooked in the UK before the pandemic, this has now increased to 72 per cent and it is estimated just over 500 million more meals will be consumed indoors every week this year, with evening meals expected to rise by 23 per cent.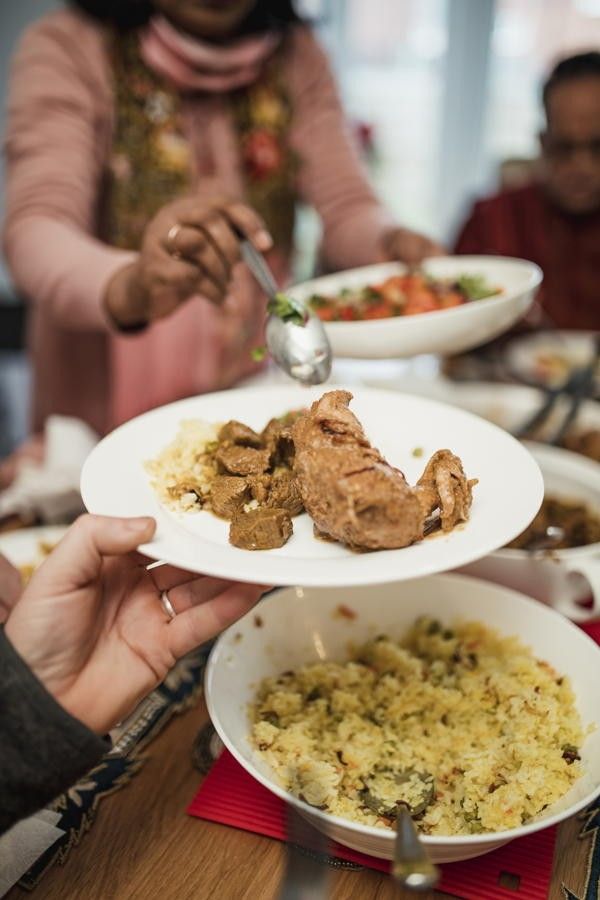 "This is seeing the world foods category continues to grow in grocery and convenience, as it offers shoppers the opportunity to cook something outside of their standard repertoire, while also being economical. Through scratch cooking world cuisine, consumers can see savings of up to £570 a year," Jose Alves, senior brand manager for Old El Paso, says.
Debbie King, sales and marketing director at JK Foods, the UK's leading importer and distributor of East Asian foods and owner of the Tiger Tiger brand, expects the trend of home cooking to continue even after the lifting of the restrictions.
"World cuisines are firmly embedded in the UK's food culture but we're now seeing the significant – and lasting –impact of the Covid-19 pandemic playing out through some quite major changes in shopper behaviours," she says.
George Philips, commercial director at Wanis International Foods, agrees that the lockdown has played a role, but he argues that the growth in the category is more of a long-term trend. "The past five years has seen consumers of all cultural and ethnic backgrounds broaden their culinary repertoire, further blurring the lines between traditional 'national definitions' of cuisine (African, Caribbean, Chinese, Indian, etc)," he says.
Philips feels that the growth in the world food category shows no sign of abating, driven by the "very factors that make the overall category hard to define." He adds that the boundaries are blurring in the category. "Oriental and Indian cuisines are now mainstream, albeit retaining strong traditional consumer bases, and more 'traditional' sub-categories such as African and Caribbean are rapidly gaining wider consumer acceptance."
Another factor he identifies, as a reason for the sustained growth, is the changing consumer profile in the UK. "At the 2011 census almost 20 per cent of the UK's population were 'non-White British' (up from 12.5 per cent in 2001) and we expect this to pass 25 per cent when the 2021 census data is released," he notes.
As the world returns to normal the rice category is experiencing a year-on-year (YoY) decline in the channel, according to the IRI data for the 52 weeks ending 18 April. However, Jonathan Calland, head of external affairs at Tilda, explains that this is not surprising due to "sales lapping the panic buying from initial weeks of the national lockdown and consumers slowly moving back to their old shopping habits."
"We are still seeing the effects of the pandemic on consumer shopping habits, and the statistics show how much of an anomaly the past year really was," he adds.
When we look at the two-year picture, there is a strong growth of 12 per cent MAT for the rice category in convenience, closely tracking the channel itself, which has seen 19 per cent YoY decline in April, but an impressive growth of 21.8 per cent when compared with the same period in 2019.
Discussing the trends that are driving rice sales, Calland notes that the demand for ready to heat rice has also remained popular, as people continued to work from home and look for convenient, quick and tasty options for lunch and dinner.
"The trends of scratch cooking and the desire for new cuisines are here to stay, as shoppers err on the side of caution when it comes to out-of-home. Consumers are still buying far more take-home groceries than pre-pandemic, and in-home consumption is projected to show a 3 per cent increase compared to 2019," he says.
Cuisines to watch out for
With many travel restrictions still in place, the consumer desire to explore new cuisines, that they would have otherwise experienced abroad, might not be waning anytime soon, and Tilda taps into this trend by ensuring, Calland says, a wide range of grains and flavours across both its dry and ready-to-heat offering.
This trend could also benefit the African (notably West African), Caribbean and American cuisines that have been enjoying continued strong growth.
"African is the star performer, partly due to a growing consumer base and partly due to a far wider acceptance of products by other consumers who traditionally would not have purchased," Philips says. "We see this sector continuing to offer a significant opportunity for the independent retailer, particularly those located in conurbations."
While American is still relatively small, with wide acceptance among many consumer groups and, increasingly, the mainstream, Philips says this is something of a 'sleeper', as Wanis, one of the UK's largest world foods importers and distributors, has seen a doubling of their own sales in the past 12 months.
Over to East Asia, around 98 per cent of the category is based on just four main cuisines, Japanese, Chinese, Thai and Korean, all of which are experiencing double-digit growth. "Of these, Japanese is the fastest growing – possibly because consumers identify with the healthy aspects of this cuisine but also because sushi is fast becoming a snack of choice over the humble sandwich," King says.
To capitalise on this rising demand, she suggests that retailers should also be aware of the four main segments that drive growth in the category – soy sauce, noodles, ingredients and bases & enhancers. JK Foods provides a valuable 'one stop shop' for retailers, offering all of these, thus reducing the complexity of the supply chain.
And, then there's Mexican, led by Old El Paso which has seen an impressive 24.9 per cent growth last year, ahead of the Mexican category growing at 23.9 per cent. As the number one brand in world foods (excluding pasta and rice offerings), Old El Paso is all set to play the travel by food in lieu of physical holidaying trend.
"Our versatile portfolio combines the customisable, fun nature of Mexican food with easy convenience, providing a solution to ever-growing mealtime demands," Alves says.
"Even with the latest government roadmap out of lockdown, and the long-awaited return of hospitality, research shows we're likely to continue creating new and different experiences at home; prioritising socialising with friends and family both in and outdoors ranks on top of the list in terms of what people are most excited about once restrictions ease. Making the most of this occasion is Old El Paso's heartland so we're ideally placed to inspire people to switch up their meals using our versatile portfolio."
All year round opportunities
While seasonality and meal occasions will remain important, King says it's crucial that independent retailers recognise the year round opportunities in the category.
"Indian food for example plays a key role in many religious festivals throughout the year, yet seasonality is much less prominent within East Asian foods. Maximising the relatively limited opportunities of Chinese New Year is therefore critical – retailers should take it out of the fixture and on to an aisle end for high visibility, while positioning it as a 'total meal solution' will help increase basket spend," she says.
In fact, their Tiger Tiger brand actively works with retailers to create more opportunities to sell throughout the year. These include giving BBQ season a twist by using their Thai Chilli dipping sauce as a marinade for chicken, or substituting the usual ketchups with Thai Sriracha sauces and mayonnaise. "Traditional Boxing Day buffets can also be quickly and easily livened up with some wonderful noodle salads or stirfries," King asserts.
Calland also finds it important to be innovative around seasonal events and eating occasions. As an example, he suggests trialing secondary merchandising during BBQ season for Tilda Ready-To-Heat rice (particularly recipes such as Peri Peri rice which doesn't require additional sauce) in the chiller next to fresh chicken or prawns.
"To entice shoppers to try new things and buy into the occasion, retailers can offer discounted deals when more than one item is purchased or create a dedicated in-store fixture to inspire consumers to shop that occasion," he says, adding that small initiatives like this can return higher basket spend.
Cofresh's Roberts points out to the ever-popular Big Night In that has taken on new meaning and significance during lockdown with consumers increasingly keen to experiment with world foods and flavours from the comfort of their own home. He tells us that it will continue to be both a social highlight and a great opportunity for retailers to capitalise on the occasion, even though we're now seeing a return to normal.
Price, ease, flavour
Roberts notes that consumers will be looking for value for money in the aftermath of the pandemic, and, in terms of snacks, this brings the focus to sharing packs and multipacks.
"Even though people are now raring to go out after months of social restrictions, many will also be on a budget due to the economic downturn which means value for money sharing packs, as well as multipack formats, will also be key to at-home snacking success," he says.
At the same time, he adds that Cofresh expects to see significant recovery for single packs as restrictions ease and people start being out and about again. "Single packs and bars continue to play an important role in the shopper mission though and shouldn't be overlooked – they encourage spontaneous purchase and can be combined with meal deals to capitalise on the 'to go' shoppers."
Terri Cooper, senior commercial manger at Refresco, echoes the sentiment. Their brand Old Jamaica Ginger Beer, the UK's number one ginger beer, has seen 8.5 per cent YoY value growth for its take home format 1.5ltr, with all retailers seeing growth on this format.
"Offering variation in the range will help retailers meet a multitude of shopping missions and be flexible whilst there is still uncertainty," she says. "Our advice to retailers is to merchandise according to the occasion. We know that when we come out of lockdown, demand for smaller formats will increase and that the trade should be ready for this and to maximise sales."
King invites our attention to the demand for authenticity of flavour and ease of preparation among time-poor consumers who "will still seek restaurant quality food but are looking for at-home pan-to-plate solutions in less than 20 minutes." Concurring with Roberts, she notes that authenticity and value for money have been key factors in the popularity of East Asian foods amongst both traditional Asian and non-Asian consumers.
Roberts adds great taste, product provenance and brand heritage also to the list of important considerations which will continue to drive sales within world foods.
"The four P's (post-pandemic product provenance) will be a key consideration as we move forward," he says. "Are the snacks that you stock vegetarian and/or vegan?  Do they make a high protein claim? Are they Halal and/or Kosher? Delivering a range of products that both satisfy consumers' needs and exceed their expectations will be critical in the coming months."
Roberts notes that all Cofresh snacks are vegetarian, most are vegan and many are certified Halal and Kosher, adding that we will see renewed interest in health and well-being, without compromising on flavour. The brand has ranged several products to cater to the various aspects of this trend, such as their lower fat Grills with 30 per cent less fat than the market leader and no reduction in the flavours, Poppadum Curls which use a lentil base to help the switch to healthier bases for crisps, and Monkey Nuts for a nourishing and tasty daily protein fix.
The drinks potential
Stepping out of specified world grocery cuisines, retailers can take advantage of the potential for soft drinks, a category that often gets underestimated.
Soft drinks are continuing to grow across all day parts from breakfast through to dinner, with consumers increasingly looking for ways to add interest and excitement to their drink's repertoire. Including world drink into the product offering is a perfect way to offer consumers the 'something different' that they are craving, avoiding product fatigue whilst balancing lifestyle concerns.
And, more significantly, the category is performing strongly, particularly in the convenience, despite the purported decline in impulse products as a result of the lockdown. Tropical Vibes, one of the key brands distributed by Wanis, has doubled sales in independents, symbols and convenience retailers in the last year and its range of exotic fruit blends and American-style Lemonades continues to grow at over 70 per cent YoY, underlining the opportunities for retailers to capitalise on this product category.
The brand has launched a brand-new range of candy-inspired Sour drinks this month, exclusively into the independent and convenience sector, supported by a heavy online program targeting influencers and working with chart-topping grime artist Ghetts.
Old Jamaica Ginger Beer is another leading brand that provides a real impulse opportunity as restrictions begin to ease and retailers can capitalise on summer sales. Made with authentic Jamaican Root Ginger, the brand is the largest carbonated soft drink Afro-Caribbean brand in the world drink category, accounting for 35 per cent of all unit sales, whereas carbonated soft drinks make up 40 per cent of the total volume of world drinks.
With three different ginger beers, regular, light, and extra fiery zero sugar, all coming in a variety of formats, the brand fulfils various consumption occasions and shopper missions.
"Old Jamaica Ginger Beer provides an exciting soft drink alternative to the norm. Every sip is as refreshing and crisp as it is unique and original. Now, more than ever, it's important that shoppers' needs are met to retain their business," Cooper says.
The brand is launching a range of Ginger Ales, to cater to the need for versatility in drinks creations. Coming in three flavours, Ginger Ale, Blood Orange and Rhubarb, the ales pair perfectly with different spirit categories and provide exciting, contemporary serves, whilst also providing a flavoursome solus serve.
In addition, Old Jamaica is also launching a new Tropical Fruit Soda flavour, adding interest and excitement to their range and supporting retailers to grow category and provide a point of difference.
Making the most of
As the pandemic uncertainties still linger on, the consumer's reliance on trusted brands is expected to continue. In the rice aisle, Tilda reminds us that they have been at the heart of dinner tables across the UK for 50 years now. The brand has outperformed the market last year, growing at 43 per cent, as it maintained deliveries throughout the pandemic, further expanding its presence in the convenience and impulse channel.
"As a leading supplier of rice in the UK, Tilda worked closely with all its customers to maintain fully stocked shelves by prioritising distribution of smaller pack sizes to allow more customers the chance to purchase and to reassure shoppers that the pandemic was not a food crisis," Calland says.
He recommends retailers to stock a core range of Tilda rice, with a variety of ready to heat and dry rice options as consumers find brand blocking on fixture easier to shop. Popular grains to include are basmati, long grain, easy cook long grain, jasmine and risotto rice.
"Retailers need to ensure they have the key Tilda ranges like basmati and easy cook long grain, which are the perfect accompaniment to a wide range of recipes," he says. "Tilda also offers a range of formats, for example Tilda Pure Basmati is available from 500g to 20kg, so we can easily support independent retailers in meeting the demands of their shoppers."
As consumers continue to work from home, Tilda's Ready-to-Heat range is ideal for the at-home eating occasion. "The range also appeals to the health-conscious consumer, so we would recommend stocking more options from the Tasty Wholegrains range, too, as they are a source of fibre," he adds.
The brand has introduced two new 'category first' flavours to its Tasty Wholegrains range: Hot Jalapeno and Toasted Coconut, both skus providing a source of fibre. Toasted Coconut combines with Wholegrain Jasmine rice, for the first time in the Ready-To-Heat category in the UK.
Mexican is seeing significant growth of 23.9 per cent in the last year where kits alongside components like tortillas are driving the growth. Alves says this split has been driven largely by the 2.1m new shoppers entering the brand through components this year, noting that this is especially relevant as the 'top-up' shop was the number one mission (63%) claimed within convenience store trips through October to December.
In its vegan Smoky BBQ Fajita Kit, Cheesy Baked Enchilada Kit and Regular Tortillas eight-pack, Old El Paso has three of the top 15 SKUs within the entire world foods category. Their new Tortilla Pockets is driving 47 per cent of value across all world foods NPD in grocery, and 66 per cent in convenience. The brand will be supporting the product as part of an outstanding media plan, with a £6m investment, making them one of the leading world foods spender.
Trading with over 1,000 retailers directly and serving a further 3,500 outlets from its cash and carry, Wanis is uniquely placed to provide help and guidance with ranging, noting the retailer's location and customer base, merchandising and store layout as well as support on promotions and merchandising.
The distributor says they have seen significant growth in rice, canned goods (beans, meat and fish), sauces and seasonings – essentially the key food ingredients/flavour product categories, along with soft drinks. In addition to the new range from Tropical Vibes, the firm has added a range of new seasonings and sauces to its Tropical Sun portfolio in recent months, responding to this growth.
Cross merchandising
All brand managers we spoke to have been unanimous on the effect of cross merchandising across a category like world foods. Alves informs us that a previous retailer activity that paired complementary categories together in bundles through a deal, like fresh chicken and an Old El Paso fajita kit, has delivered 400 per cent uplift vs base sales.
"Even though shopping habits look set to become more frugal, for every £1 spent on Mexican, £4 are spent on other grocery products such as veggies and fillings so securing such deals and promotions prove highly incremental for world food sales," he says.
Roberts says Cofresh works closely with retailers to establish "right range, right store" plans to help maximise sales and pair products with shopper profiles. "We also advise on pricing and promotional strategies and help develop bespoke, targeted plans at key selling times. Shoppers seeking world food snacks tend to be more impulsive so high in-store and on-shelf visibility is critical to increasing the basket spend," he adds.
His other tips include creating a specific world foods shopper zone, keep similar brands and/or products together; tailoring the range to customer preferences and cover all snacking occasions and shopper missions; positioning key lines near the till point and front of store or have them alongside associated food and drink products for effective high impact cross merchandising.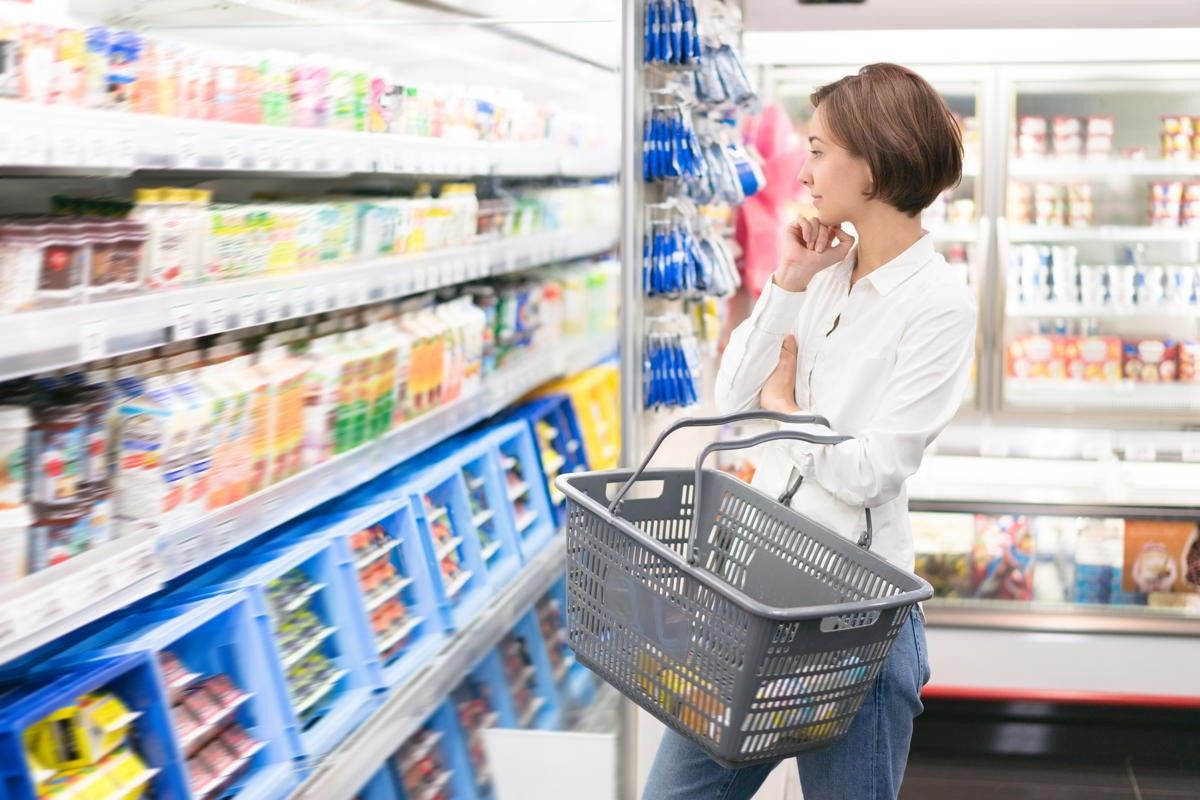 "Don't overlook the value of cross merchandising. World food and drinks go hand in hand but consider what else people might buy to complement their world food purchases – savoury snacks, soft drinks and sweet treats also work well together so perhaps offer a great deal on these combinations," he suggests.
Debbie King of JK Foods says 'block merchandise' by cuisine will make it easier for shoppers to locate and buy all the ingredients they need to replicate the at-home restaurant experience. She emphasises that this is critical as consumers are expected to shop more locally than they did before.
"We have recently updated many of our core pack designs to maximise on-shelf visibility and to deliver an easy shopping experience for customers," she says. "Many of our recipes combine authenticity with a contemporary twist in order to encourage both traditional Asian and non-Asian shoppers to buy into the range – USPs such as these should be clearly highlighted in-store."
Looking forward
For the Independent retailer, the past some years has marked a period of change in the world food aisles. While retailers will range according to their own shoppers' preferences, we have seen their ranges expand substantially to the extent that many now carry ranges encompassing cuisines literally from around the world, this in turn exposing their customers to an ever-widening choice of products they may not have traditionally purchased.
"Putting aside the peaks of lockdown, we expect the world food category to remain in strong growth. There is little doubt that consumer trends and the diversification of the population are both major factors that still have a lot of potential to unlock," Philips says.
As shopper choices are still influenced by home-centric lives, Calland predicts that different markets will see different paces of correction and adjustment, "dictated by everything from the ability to travel abroad, working patterns and the hospitality sector opening up."
In any case, the overall growth of world foods underlines the fact that consumers continue to seek out new taste adventures, a trend the retailers cannot afford to miss.
---
---
Top tips for effective merchandising from Jose Alves, Senior Brand Manager, Old El Paso at General Mills
Stock new products or limited editions from trusted brands that deliver in store – Attract new shoppers by stocking fresh products, this in turn develops loyal, repeat category buyers that are likely to spend more.
Streamline and simplify your World Food fixtures – Remove tail SKUs that add little/no incremental value and increase facings on core to maximise availability.
Pair complimentary categories together in bundles– Cross merchandising like Mexican and Fresh (e.g. veggies or chicken) highjacks purchase occasions and provides a great opportunity to up-sell occasions like a 'meal for tonight' solution.
Support your World Foods offering with a high visibility location and POS – the number one barrier for Mexican is that consumers 'just don't think about it', making high visibility in store key. For example, through activations (Fajita Friday), POS (clip stripping seasoning mixes near other compatible categories) and promotions (meal for tonight bundles), they can often drive value sales but also offer shoppers clear ways to maintain the increase in family meal occasions.