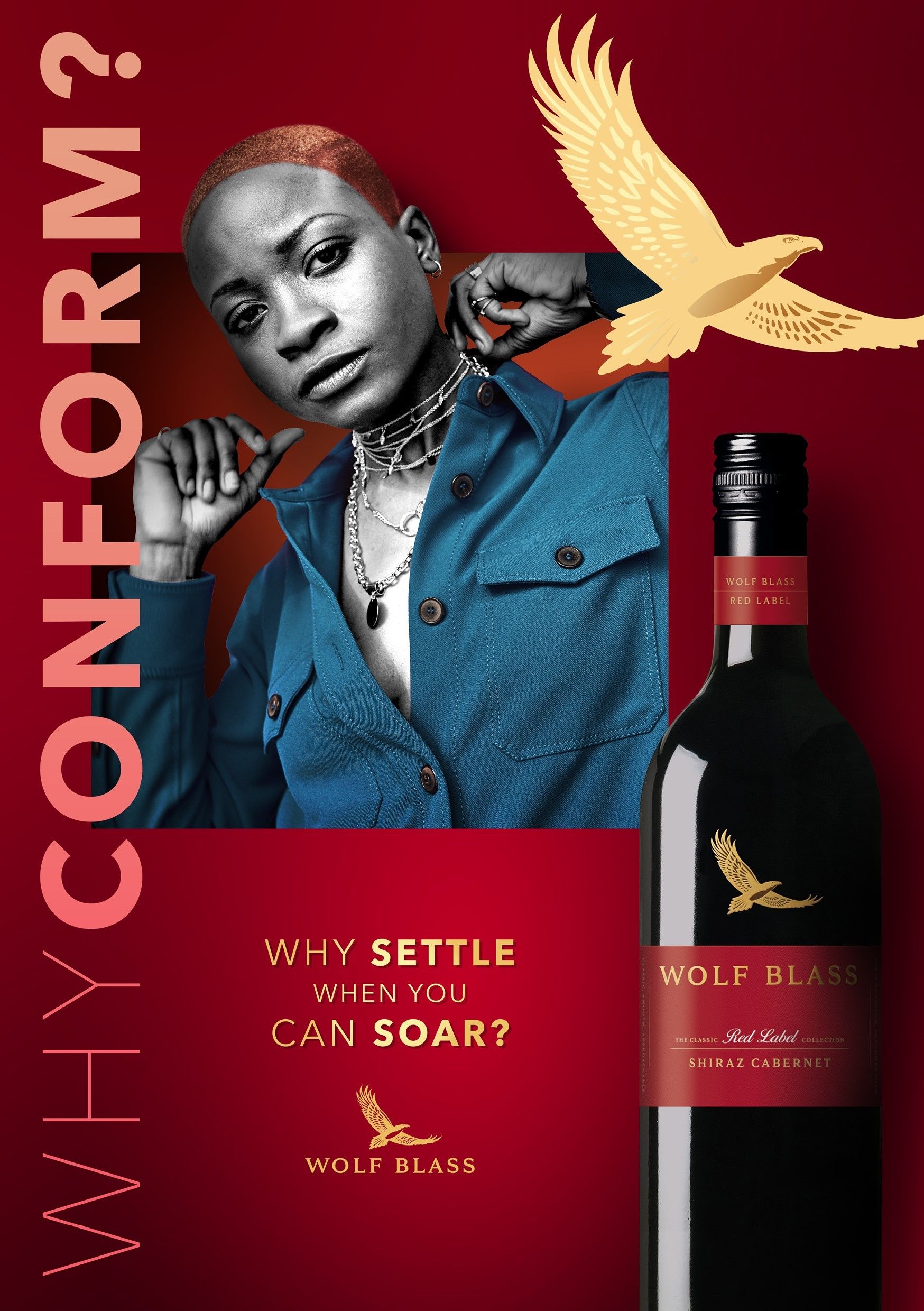 After the success of Wolf Blass's "Why Settle When You Can Soar?" campaign launch last year, the award-winning premium wine brand from Treasury Wine Estates (TWE) is investing even more in the integrated-marketing campaign with TV advertising, out of home and digital all kicking off from August. Furthermore, Wolf Blass will continue its partnership with Secret Escapes for the brand's largest ever consumer competition with the luxury travel company.
The latest phase of the "Why Settle When You Can Soar?" campaign will commence on 22 August with the brand's first move into live television advertising, reaching 4.5 million consumers across the advert's 10-week run time. The advert will debut during the opening episode of the new Game of Thrones series, House of the Dragon, to align with the release of limited-edition wine, Wolf Blass's Fire & Blood Cabernet Shiraz. Cast and crew of the show will get the first taste of the Wolf Blass Fire & Blood Cabernet Shiraz this month as the wine will be served at European premieres in Amsterdam, London and in the Nordics.
The "Why Settle When You Can Soar?" activation will see a strong out of home campaign launching on the 19th September, supported with shopper campaigns in-store as well as across PR, digital and events, reaching millions of consumers across the UK. While the brand's continuation of its successful partnership with luxury travel deals company, Secret Escapes, kicks off on the 1st September and will drive sale across the impulse and grocery sectors.
The Secret Escapes promotion, which last year generated 50,000 entries, will this September see 750,000 bottles across the UK and Northern Ireland tagged with prize-winning QR codes. Entrants will have to scan the QR code on the tagged wine bottles to be in with the chance of winning over £1 million worth of instant prizes and credits. One lucky winner will receive a once-in-a-lifetime holiday to either Lapland or Mauritius, five, £500 vouchers and 40,000 runners up will each receive a £25 voucher, redeemable on the Secret Escapes site with a minimum £125 spend.
"It is an incredibly exciting time for Wolf Blass in the UK with the 'Why Settle When You Can Soar?' campaign extended to new channels, the launch of the limited-edition House of the Dragon wine and a return to our much-loved Secret Escapes partnership,"said Ben Blake, Marketing Director Treasury Wine Estates EMEA.
"This year has marked unprecedented investment in the brand's marketing, as we have recognised a huge opportunity for Wolf Blass. The degree to which the 'Why Settle When You Can Soar?' campaign has resonated with consumers in the UK has been excellent to see.
"Having already proven an inspiring and powerful concept, there is huge momentum behind this campaign, and Wolf Blass as a whole, and will no doubt drive huge visibility and purchase in the lead up to the festive season."