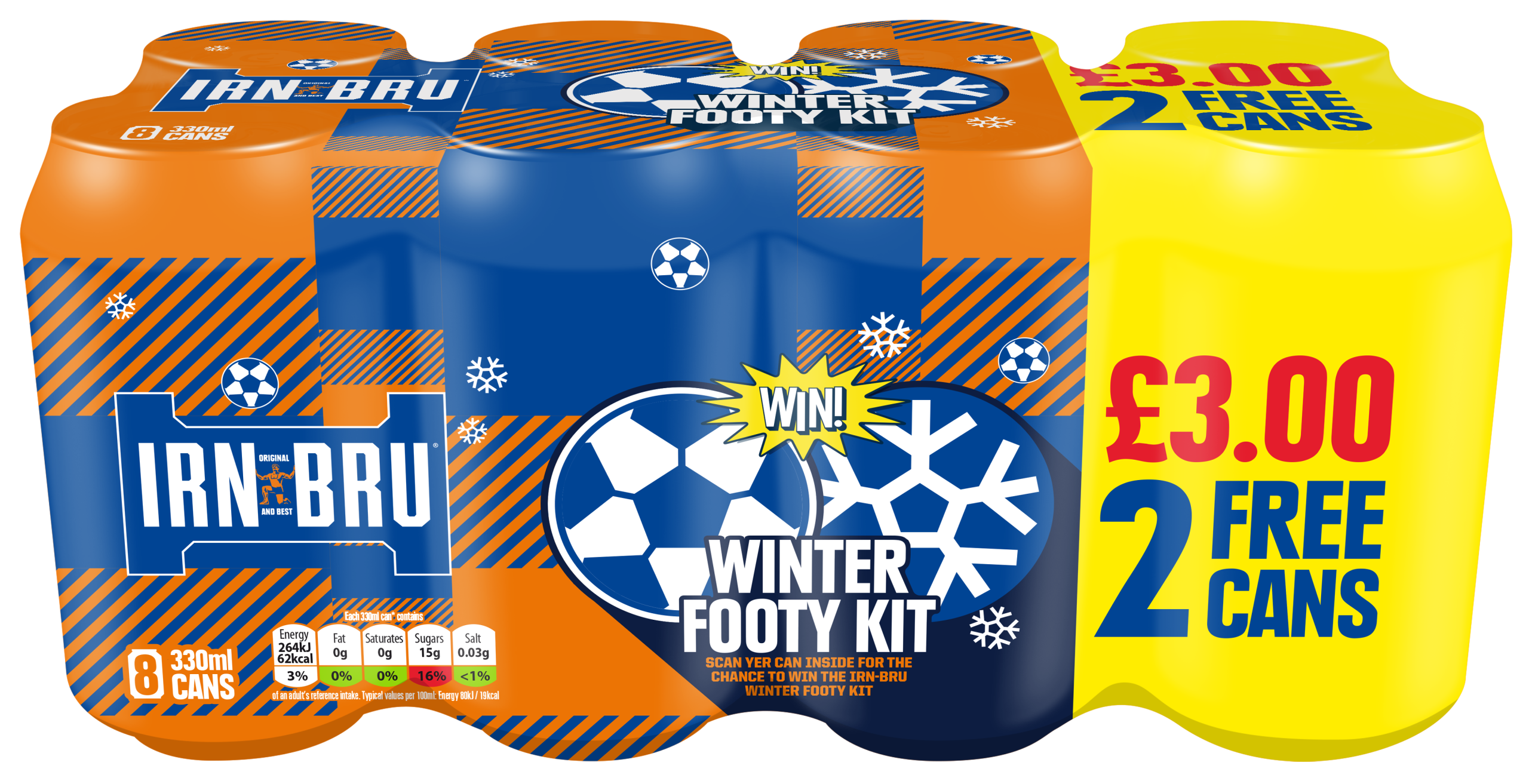 Barr Soft Drinks will drive retailer sales this winter with a special on-pack promotion for IRN-BRU, encouraging shoppers to celebrate the footy at home.
Football tournaments provide a major profit opportunity for retailers, with a 74 per cent uplift during the last World Cup in 2018. Most football fans will not be able to attend matches this winter and may instead be watching the football at home and these national packs will help fans feel part of the occasion with a competition offering shoppers the chance to win IRN-BRU's official "Stay At Home'' kit.
IRN-BRU grew three times faster than the total carbonates category during the Euros last year, so there is a huge opportunity for retailers to drive incremental sales with these limited edition packs.
The Stay At Home kits will include branded woolly jumpers, slippers and socks to keep fans warm while they watch the winter tournament.
The on-pack promotion will be supported by high impact in-store and in-depot displays featuring eye-catching POS.
IRN-BRU special packs are proven to increase sales during celebrations like the World Cup and retailers should prominently display these packs to unlock incremental sales opportunities.