House parties have surged in popularity in recent years according to new research from hard seltzer brand, White Claw.
It comes as revellers seek to max out good times with mates, with one in four (23 per cent) Brits going to more house parties in the last 12 months than 2022.
A third (35 per cent) of revellers also describe house parties as an important way of socialising amid the cost-of-living crisis. The research also revealed other reasons for the house party boom is that people are amongst mates they know (39 per cent) and there are more chilled vibes (44 per cent), according to the study of 2,000 adults aged 18-45.
And it seems that more than a third of Brits favourite part of the night is pre-party, more so than the night out itself (36 per cent), with the no.1 reason being they "feeling more relaxed" (68 per cent), as well as allowing for a chance to catch up before the night runs away (61 per cent). Other reasons include getting ready with friends (38 per cent) and playing music that sets the vibe for the night (31 per cent).
With pre-party clearly a hit with UK party goers, the drinks themselves are unsurprisingly the most important part, with light and refreshing beverages like White Claw that "keep the energy high" topping the list (32 per cent) as an essential ingredient for an epic gathering. This is closely followed by a great playlist crafted for the occasion (31 per cent), a selfie where the squad is looking their best (22 per cent) and a great sound system (19 per cent).
White Claw now is welcoming party goers to the UK's first ever corner shop dedicated to pre-party and parties, "The Claw-ner Shop", as the brand dubs its Variety Pack as the "(un)official sponsor of UK house parties". The neon-lit Claw-ner Shop brings all the essential party ingredients together in a convenience store with a difference.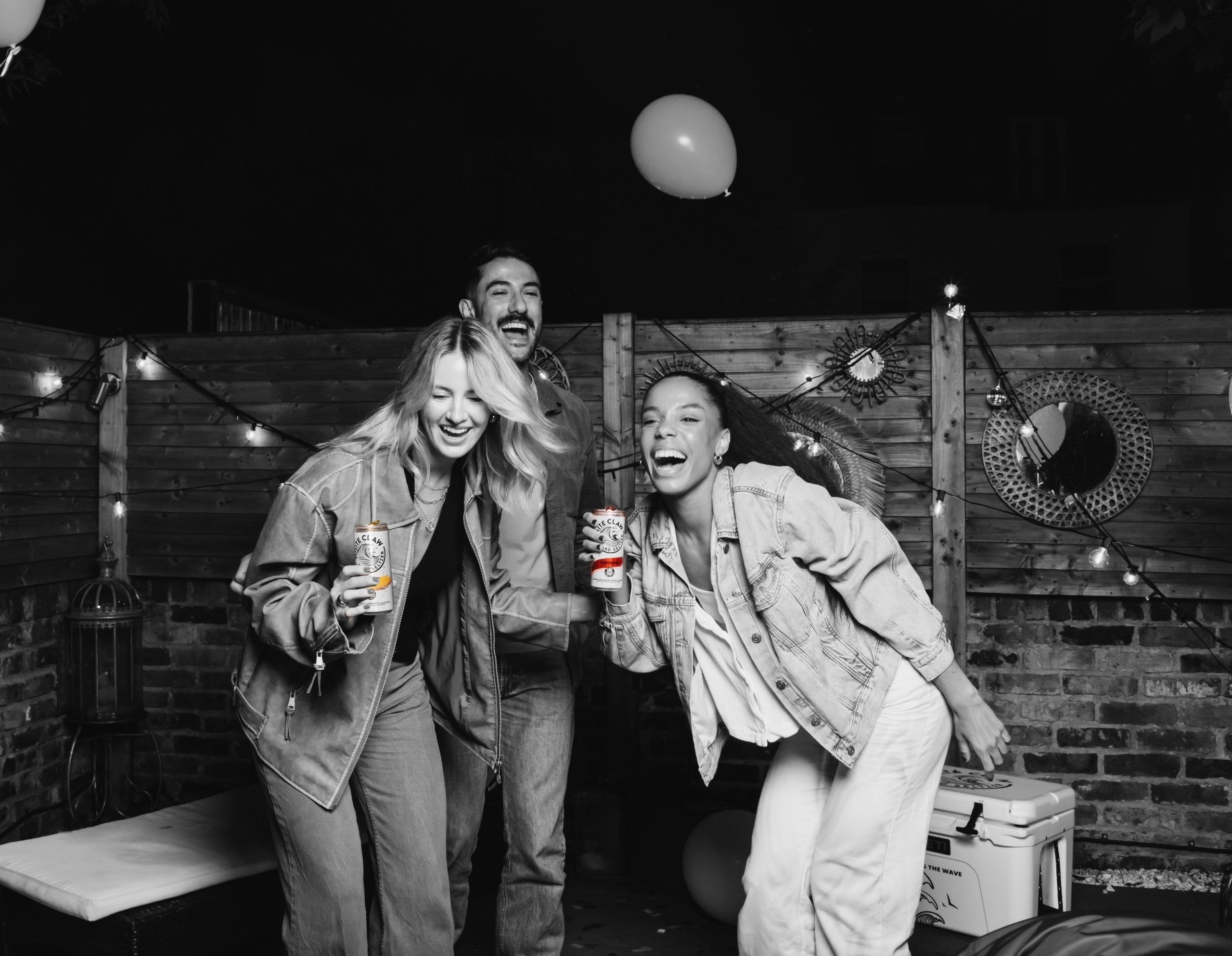 With 29 per cent of revellers saying snacks were an essential ingredient for an epic house party, White Claw has stocked the "Claw-ner Shop" shelves high with of-the-moment party picky bits, channelling all the vibes of a typical Brit corner shop. The likes of Moju, Olly's, Mother Nutter, Syps, Dr Stings, and Wave Casa – and much more will be on offer.
With 15 per cent of those polled believing a strong selection of music is key, White Claw has also partnered with legendary party label "Defected" who have crafted on-point party playlists to keep the vibes going well beyond the checkout.
And after 35 per cent of Brits said running out of supplies is their biggest concern when throwing a house party, the "White Claw Whip" will also be on hand to provide a re-up and drop by some cold White Claw for any London parties who are short on party favours. Send your address to @WhiteClawUK using #TheClawnerShop to take advantage of this "first come, first served" feature.
And last but by no means least, no corner shop is complete without an iconic shopkeeper. The Claw-ner Shop is no different, with RuPaul Drag Race star, Bimini, running proceedings at the East London general store. Bimini will be on hand to serve and share the vibes during opening hours. And the corner shop care doesn't stop there – party shoppers will be greeted by the "world's soundest bouncer" who will be on the door to bring the banter and keep party goers in check.
Londoners can book in their slot for this iconic night at uk.whiteclaw.com/houseparty between 15:00 and 20:00 on Friday 25 or Saturday 26 November – or can keep things casual and join the anticipated around-the-block queues on the day.
For those that can't make it to the pop-up, visit uk.whiteclaw.com/houseparty to read Bimini's top tips on throwing an epic bash, and stream the perfect PRE-PARTY and PARTY live DJ sets from Defected from your own home.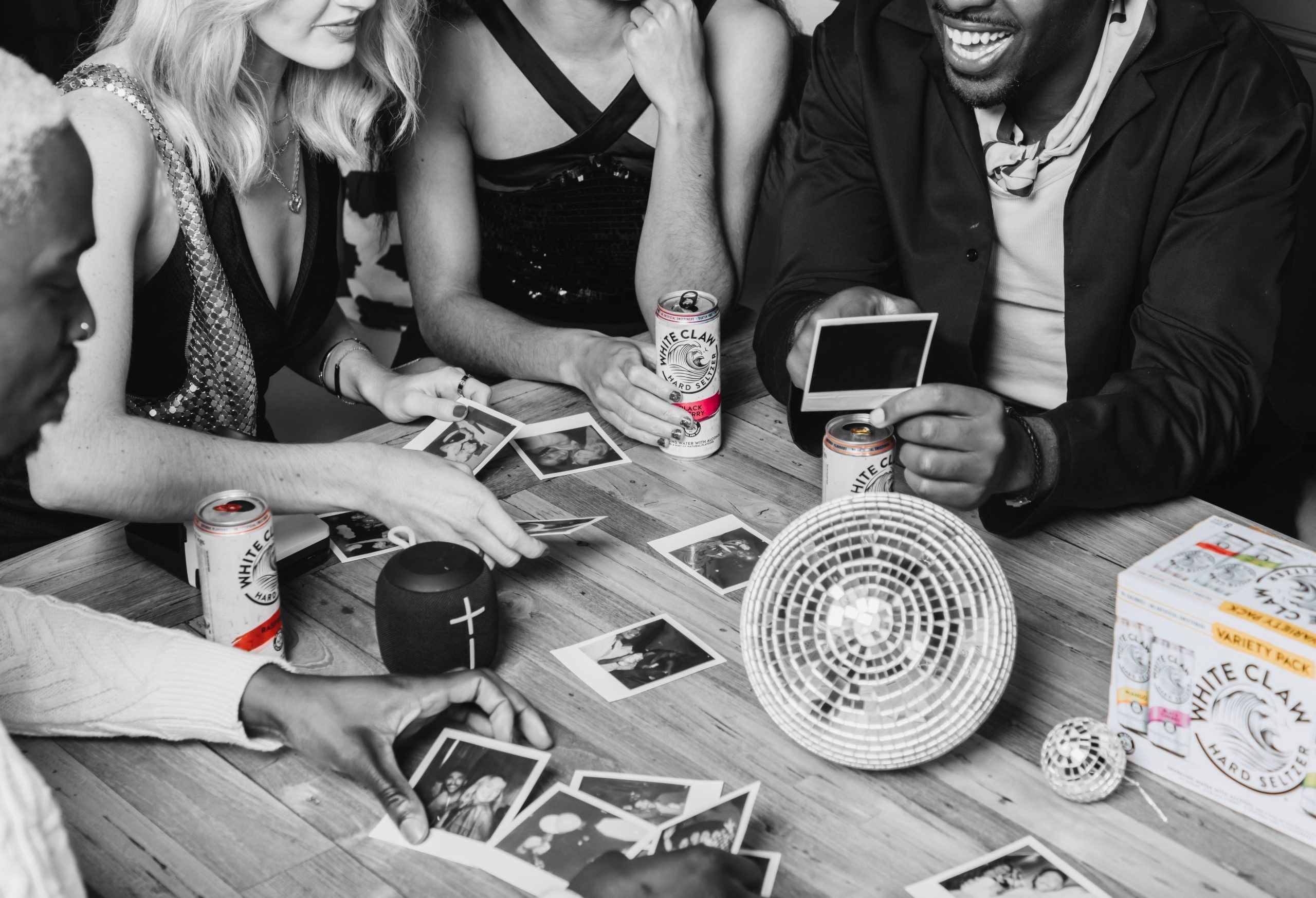 "It's giving … iconic! I've had many looks in my career, but shopkeeper ain't one of them, and I'm here for it. I can't wait to team up with my babes at White Claw to front the The Claw-ner Shop this November," said Bimini. "I'll be bringing the vibes (obvs) – and expect to see it from you guys too – and sharing my top tips to ensure the party never ends!"
Michael Dean, Marketing Director at White Claw UK, said: "We're delighted to launch The Claw-ner Shop in the heart of East London this November, with the aim of putting good house parties back on the map. Our research clearly shows house parties are back with a bang and we want to ensure the Claw-ner Shop provides the ultimate ingredients for epic gatherings.
"With Bimini bringing the vibes, our World's Safest Bouncer to keep us in check and a plethora of cool snacks and party supplies in store, alongside White Claw Variety Packs, we know Londoners are going to be excellently equipped for a night they'll never forget".