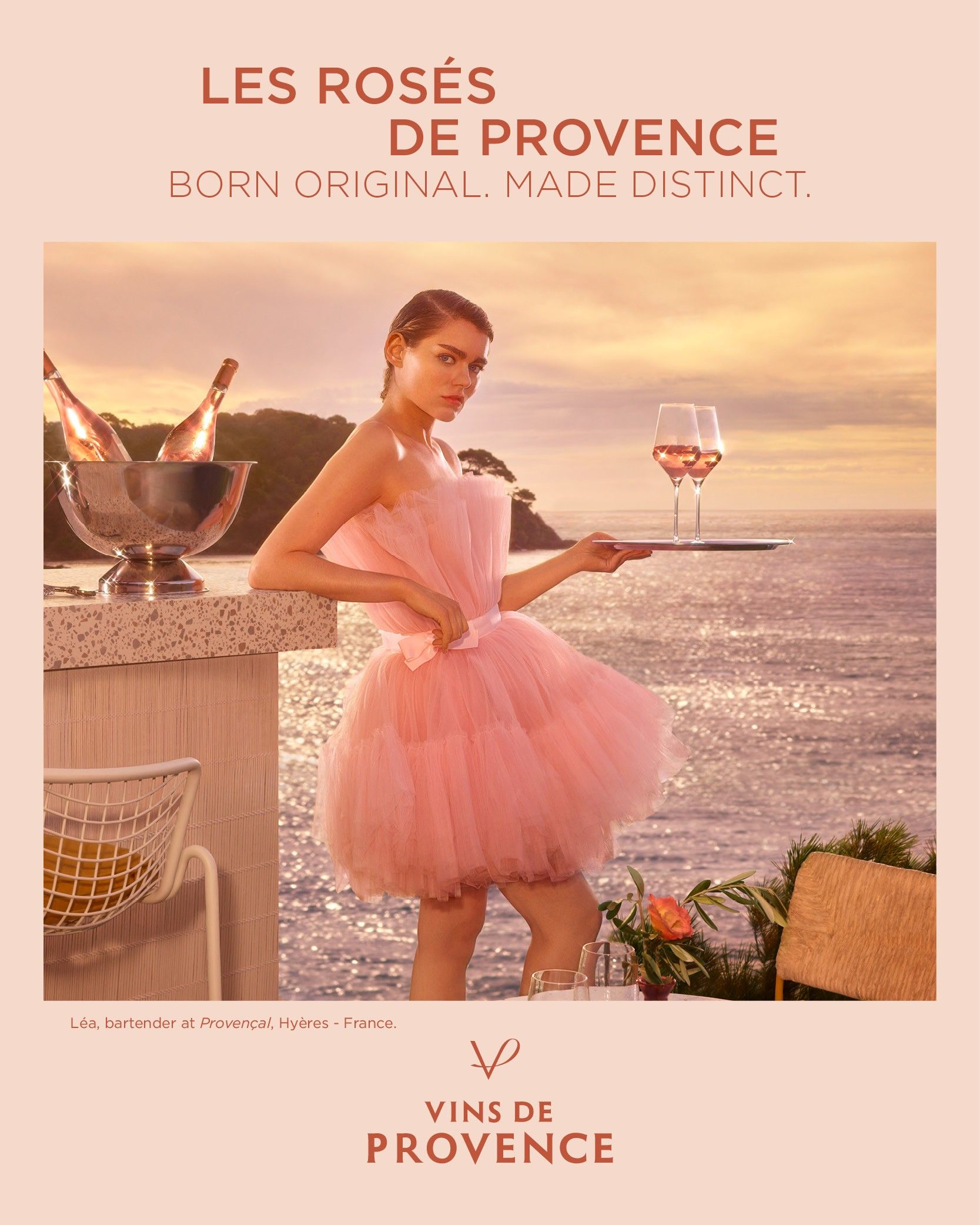 Vins de Provence will be shaking things up this year with a new campaign developed to cement Provence rosé's position as the rosé category leader in terms of both quality and image.
Featuring a new visual by photographer Philippe Jarrigeon, famed for his work with luxury brands, the new creative will be rolled out across all markets and unveiled in the UK at Box Park in Shoreditch, London and across digital media.
The Box Park billboard will be unveiled on 22nd May. Spanning 110 sq m along Bethnal Green Road, it will be in place for two weeks and aims to reach an audience almost half a million trendy young Londoners.
In addition to focusing on the younger generation, Vins de Provence will continue to reinforce its status as the rosé of excellence across all its communications as it builds on its continued success: 41 per cent of Provence rosé wines were exported in 2022 (compared to 11 per cent in 2012), with the UK commanding a 19 per cent share .
"We are excited to be entering this new era of Vins de Provence and encouraging the younger generation to embrace truly excellent rosé," said Carole Guinchard, Marketing & Communications Director at the CIVP. "Our ethos has always been about creating meaningful connection through exceptional quality wine and good times, and this campaign celebrates diversity and togetherness."
"Our unique winemaking expertise, passed down through the generations, positions us as the unparalleled leader of rosé in the global market and it is imperative to us that we retain our place," she continues.
The creative will also feature as part of a hard-hitting digital campaign that aims to increase brand visibility and preference for Vins de Provence. This will be bolstered across social media with collaborations with some of the UK's most exciting creators.
Vins de Provence will continue to work closely with the UK trade with The Rosé Sessions discussion returning in 2023. This virtual event will offer trade members a unique opportunity to deepen their knowledge of Vins de Provence and its three appellations – Côtes de Provence, Coteaux d'Aix-en-Provence and Coteaux Varois en Provence – and explore the latest rosé trends. Watch this space for more details.