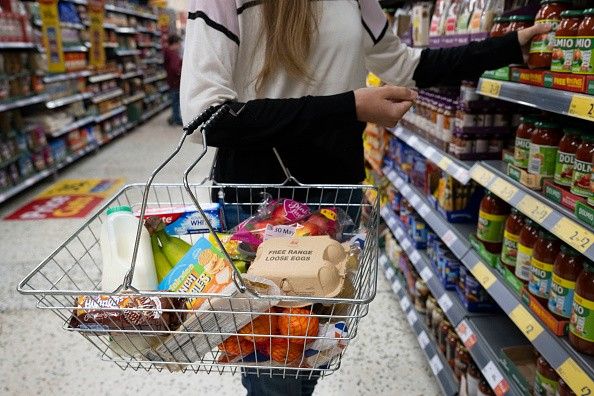 Retail trade union Usdaw has urged the government to take immediate action to tackle the growing cost of living crisis and offer more support as inflation in the country touches 40 year high at 9.1 percent.
The Retail Prices Index increased to 11.7 percent today and the Consumer Prices Index reached 9.1 percent. Usdaw's view is that RPI is a more accurate measure of inflation, particularly as it incorporates housing costs.
Usdaw earlier has released results from their cost of living survey showing that low-paid workers, many of them delivering essential services, are struggling to make ends meet. The survey of over 5,500 members, conducted last week, found that one in four are missing meals every month to be able to pay their bills, this has increased from 1 in 20 last year.
Petrol prices and travel costs impact the ability to get to work for nearly 50 percent of respondents while seven in 10 have relied on insecure borrowing and 60 percent of these are struggling with repayments.
Additionally, nearly three-quarters report their mental health is being impacted as a result of financial worries. 
"There is a clear need for government intervention to support low paid workers, with too many struggling to make ends meet. Repeated calls for wage restraint shows that ministers are failing to understand the scale of the challenge faced by millions of low-paid key workers," Paddy Lillis – Usdaw General Secretary said.
 "Increased fuel prices are leading workers to cut down on shifts, to ask for a transfer to a store closer to home or even to consider leaving work altogether. Disturbingly, one-in-four are skipping meals to pay the bills every month. That's the people working hard to keep food on Britain's tables who are struggling to put food on their own table.
"These are the very real experiences of essential workers who were clapped during the pandemic and now seem to be forgotten. The Government has offered only sticking plasters that go nowhere near covering rising prices and bills, so there needs to be significant increases in minimum wage rates and fundamental reforms to end insecure work. 
"People claiming in-work welfare payments need an immediate increase by at least the level of inflation. This should be followed by an urgent and fundamental overhaul of Universal Credit to ensure a social security benefit that properly supports claimants. Usdaw additionally calls for a reduction in VAT, which is generally accepted to be a regressive tax, adversely impacting low income households."