Berkshire retailer Rushi Patel has retailing flowing through his veins, having worked in his parents' store since he was a child.
After Covid restrictions were lifted Rushi oversaw a complete transformation of his store – Londis Rushi Stores, located in Arborfield, an idyllic village near Reading – more than doubling selling space, introducing an array of new categories which include a fresh and chilled section, beers, wines and spirits and a particularly impressive food-to-go offering.
The makeover won plaudits from their local customers, and played a major part in helping Rushi bag the Next Gen prize at the 34th Asian Trader Awards!
"Rushi has overseen a truly great store transformation refit with real understanding of what would work in local community," the judges noted.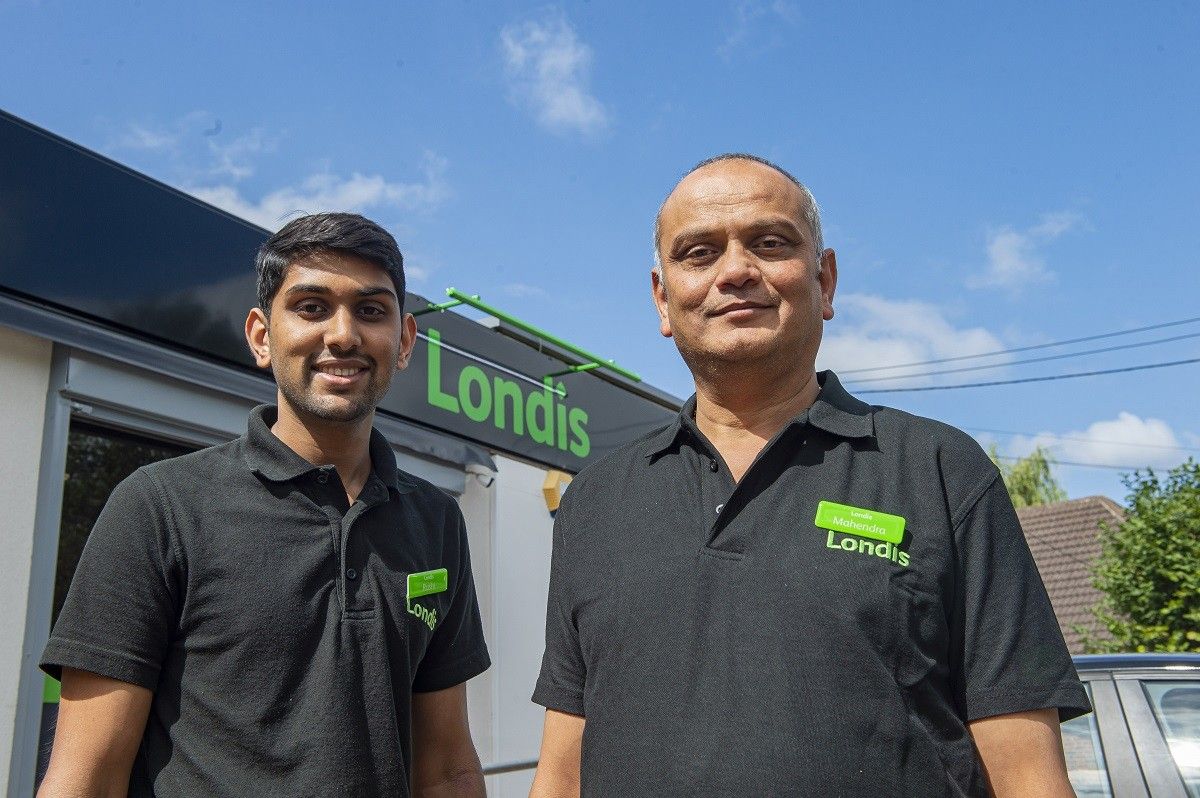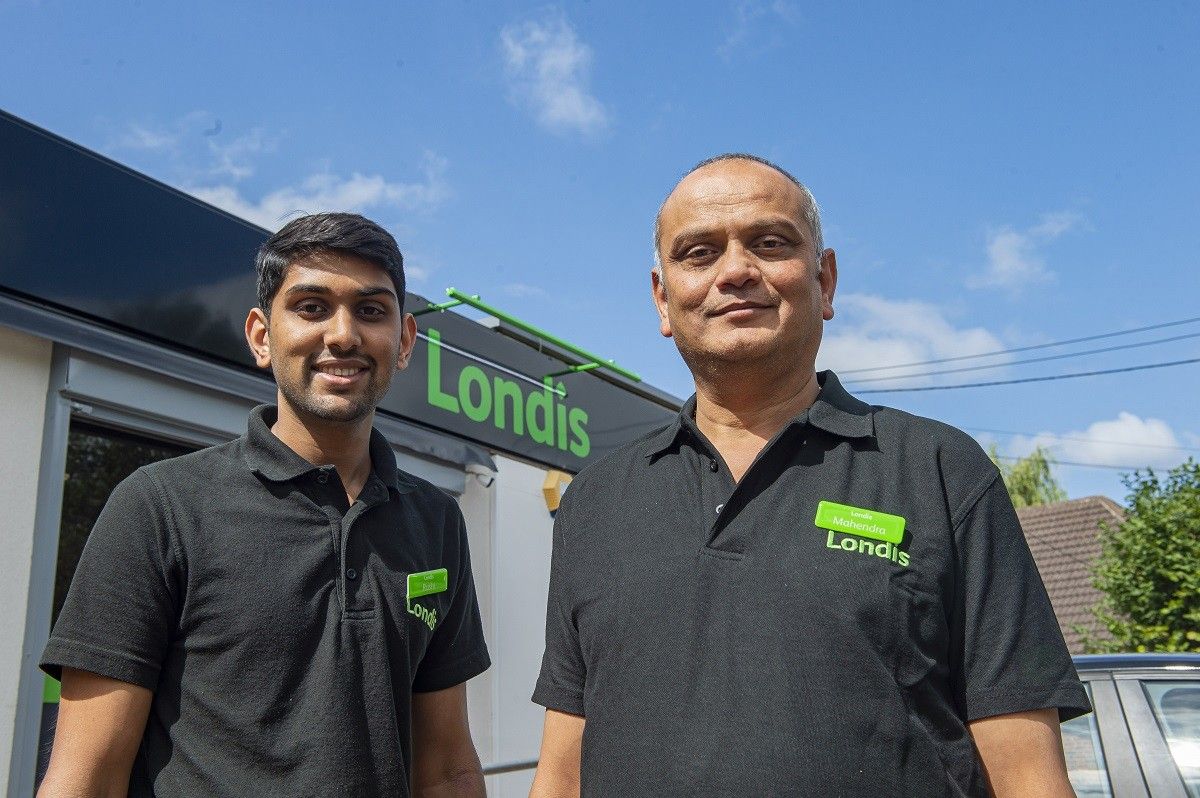 His parents, Mahendra and Priti Patel, came to the UK in 1988 and saved hard for three years to buy a shop in Reading. A second site followed in 1999, and they bought the Arborfield store in 2008.
Were it not for the Covid lockdowns, Rushi would have been flying aeroplanes now, as the 27-year-old is a qualified pilot, and was looking for a career in the skies.
"During Covid, the aviation industry just went very bad, all the flights were stopped. So they weren't recruiting any new pilots. So, yeah, I decided to concentrate on the family business, because it was already successful. I just wanted to carry on the success," he says, stressing that taking that decision had not been particularly difficult.
"In terms of the decision of doing that, it's pretty easy for me, because ever since I've been growing up, I've been in the store helping out. That's really it, to be honest."
They have been planning to expand the store, and the sales boost during the pandemic accelerated the decision. Having operated the store since 2008, they had a deep connection with the local community, which was strengthened yet further during the lockdown months when it became a vital lifeline for many elderly and vulnerable shoppers.
New-look store
In July 2021, with restrictions having eased, they went for the refit with a significant expansion of sales space and a much wider product range. The store's footprint was expanded from just 800 sq ft to 2,000 sq ft allowing Rushi to introduce an array of new categories that local shoppers were clamouring for.
"We had lots of free space at the front of the store. So we decided to utilise this area, and actually make the new structure of the store expanded," Rushi says. "We decided to increase the food-to-go range, the American range, and modernise the look of the store as well, so that we can be more open to the younger generation as well."
Along with his father, Rushi has worked to create an offer that is also perfectly tailored to local needs. The newly expanded and refurbished store now offers a wide range of in-demand meal solutions and food-to-go options as well as a strong mix of local products.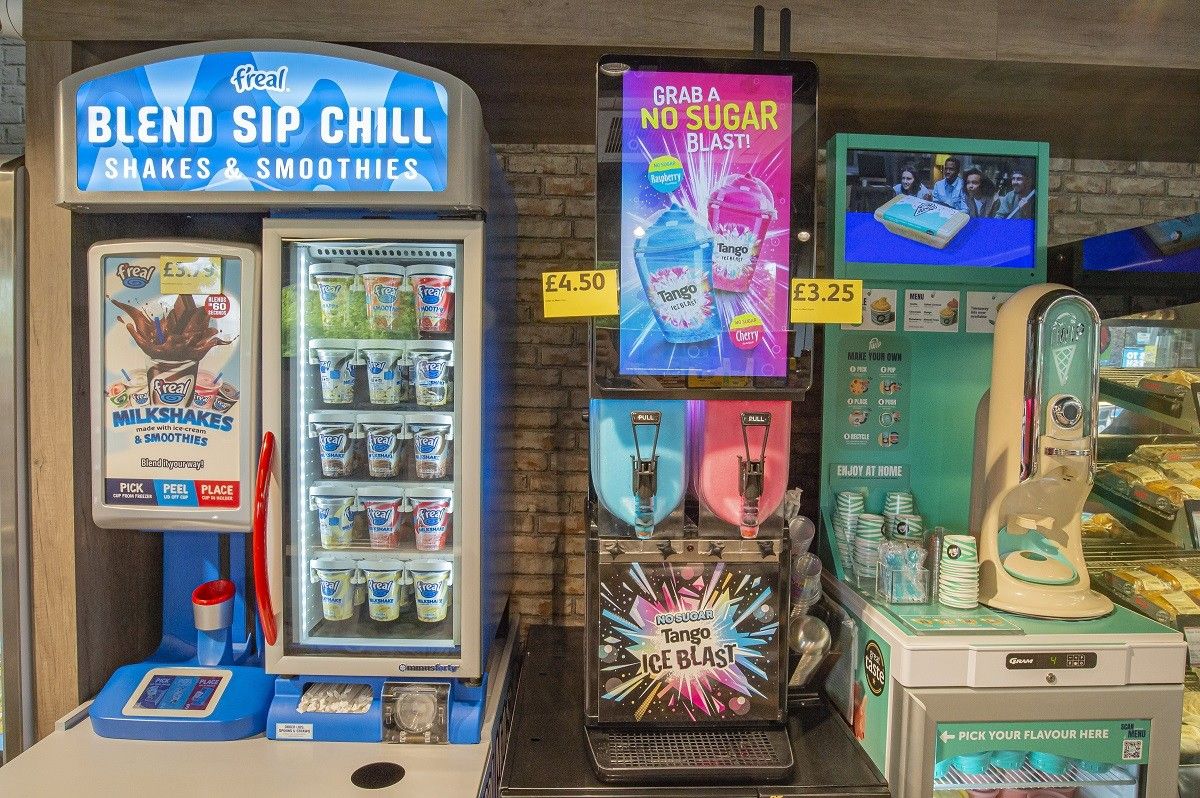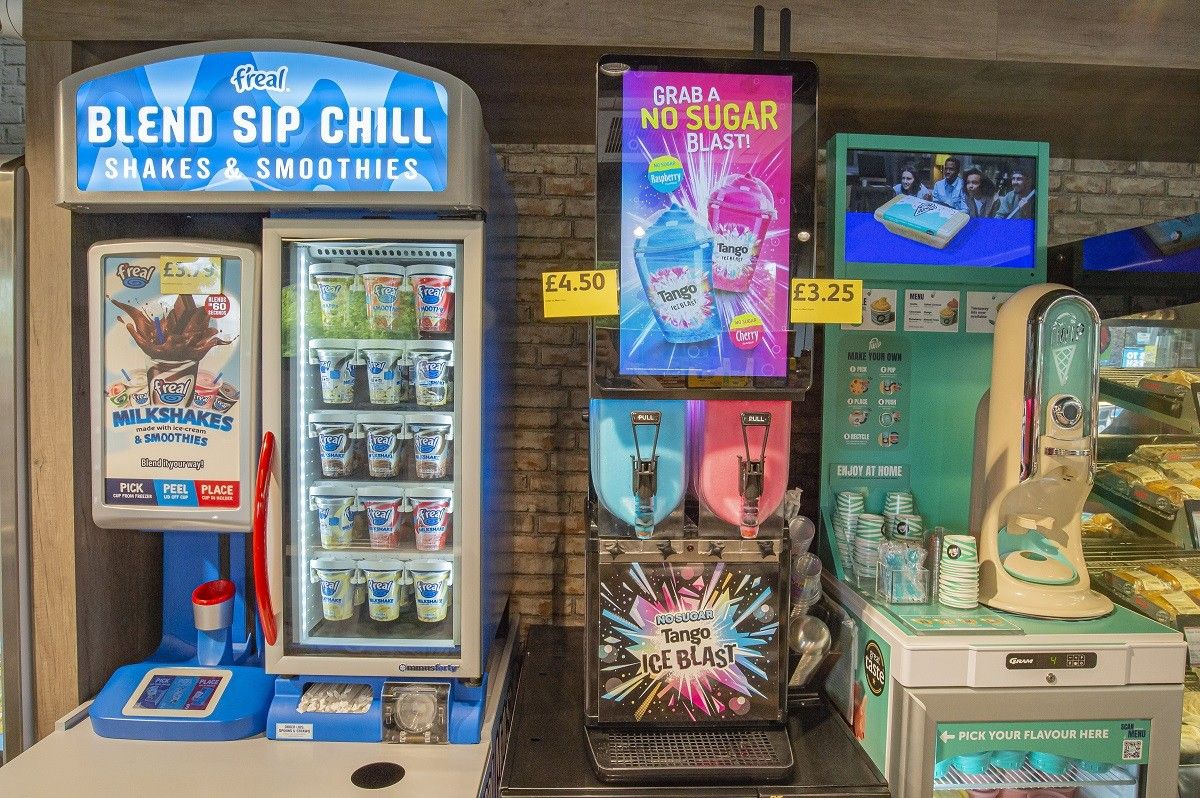 The new food to go offer is particularly impressive and includes Rollover hot dogs, fwip ice cream, f'real milkshakes, Tango Ice Blast and Costa coffee machines. The focus on food to go would have seemed bit risky at the time, as the work from home trend being predicted to become the "new normal" in the post-pandemic era, but Rushi was always certain that the category would bounce back.
"Obviously covid had to end at one point, you know, it can't just carry on forever. So to be honest, if you think about it, when the restrictions are going to go away, this area [food to go] is going to move it even more because people weren't allowed to do it. That's the thought we had," he explains.
More space has also been allocated to soft drinks and confectionery and three new "Gourmand" ready-meal freezer units have also been added on the shop floor.
"It has been very big investment, with a raft of new features, bigger fridges, keeping the store coolers over the air conditioning, flooring and everything, machineries; we had to invest in food to go machines. So, of course, it's a big investment, but it did pay off, for example, the Tango Ice Blast machine, we paid the machine off in one summer. So it definitely worked," he says.
Saving energy bills
Six months after their refit, Russia would invade Ukraine, causing an unprecedented increase in energy prices, which hit businesses and consumers really hard and exacerbated the cost-of-living crisis. Rushi, like many of the retailers across the country, has also been feeling the pinch.
"We are still on the old prices (on energy), but in June, we are going to have to pay double the price. So we are already looking into what we can do, and there are a few things we are planning to do," he says.
"For example, the soft drinks fridges, they don't need to be left on overnight. So we are getting these timing plugs. So, these will stay off overnight, and they will turn back on at like eight o'clock in the morning, they will turn back off at 5pm. In terms of the beers and wines as well, we're going to do the same thing. There will be turned off overnight."
Temperature control is another measure they have adopted to tackle electricity prices.
"Sometimes it is not necessary to have the temperature of the wine and beer fridges to be three degrees, you can move it up to seven degrees. It is not going to make a big difference with the customers but it will make a big difference to the energy bill," he explains. "And also making sure all the fridges are clean and they're behaving properly. It makes a big difference."
In fact, the shop is cleaned every morning on opening and every night on closing and has a full "deep clean" of all movable units every month: this attention to hygiene standards is something that Rushi inherited from his parents.
"There are a few things they always maintain in store, and one is cleanliness and tidiness, the general look and always keeping a fully stocked store. This is the main thing, they always say to do," he says.
Customer service is another point his parents always stress:  "Making sure the customer is getting the good service," says Rushi
Local connections
During the refit, the Patels created space for a number of local products, such as beer from the Loddon Brewery and a large display of Beechwood Farm eggs, and this has served them well.
"We have got local eggs, which are really doing well at the moment, with the egg situation, shortages of egg supply," Rushi notes. "Our supplier is doing really well with that. We're selling lots of eggs, and they're all local and free range. Bread supply as well, and that we get in from a local bakery, that does really well as well."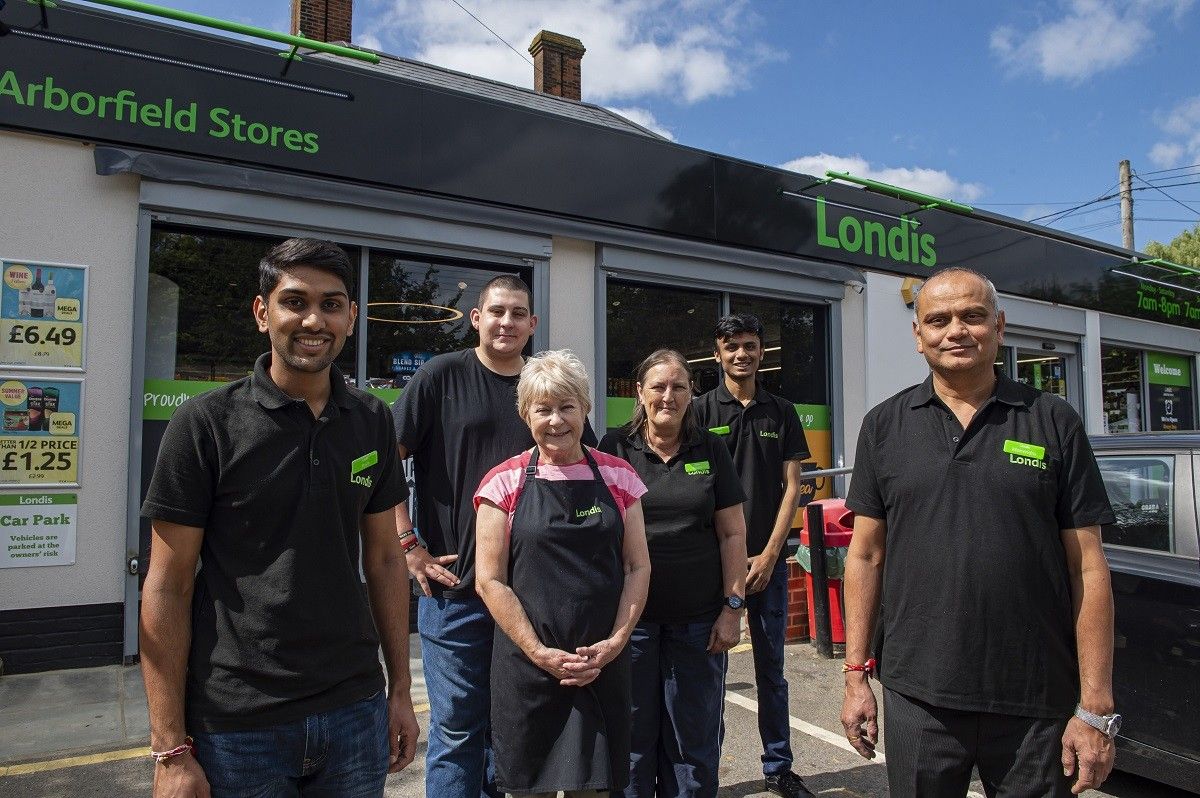 Vapes have been on the upswing in convenience stores, and Rushi's is no exception. In fact, vape sales have overtaken cigarette sales in their store, but with the hullabaloo over teen vaping, Rushi says they are very careful with the vape sales, especially as they see parents buying vapes for their kids!
"We have a general rule. If you look under 25 years old, you have to ask for ID. What we see is that parents buying vapes as well for kids," he reveals. "So what we do is we have trained our staff so that if they see a child or anyone trying to pick up like the flavours telling the parents I want this or something, we refuse them then."
They also work with local schools as well to make sure they are not selling to under-18s. "We make sure we are compliant with everything and have only the legal vapes," he adds.
Changing consumer behaviour
Rushi says the cost-of-living crisis has caused identifiable changes in shopper behaviour, like the preference for own-label products and a decline in the hunger for home delivery.
"We've definitely seen a change of their mental thought, in terms of branded things, because we can see customers, instead of going for Andrex toilet rolls, they're going for the cheaper ones – with the Jackson brand, or the Euro Shopper brand," he says.
"Also, we've seen this with other categories as well, like pet food, for example. That's a big one: own-branded ones instead of the branded ones. We also see that price-marked packs sell way more than non-price-marked, for example," he expands.
They have a partnership with Deliveroo, but Rushi says the demand for home delivery is declining at the moment for them.
"Obviously, people are looking to save money, and they are not willing to pay 30-40 per cent over the price for Deliveroo. They will go into store instead and stop being, you know, maybe some say lazy," he says.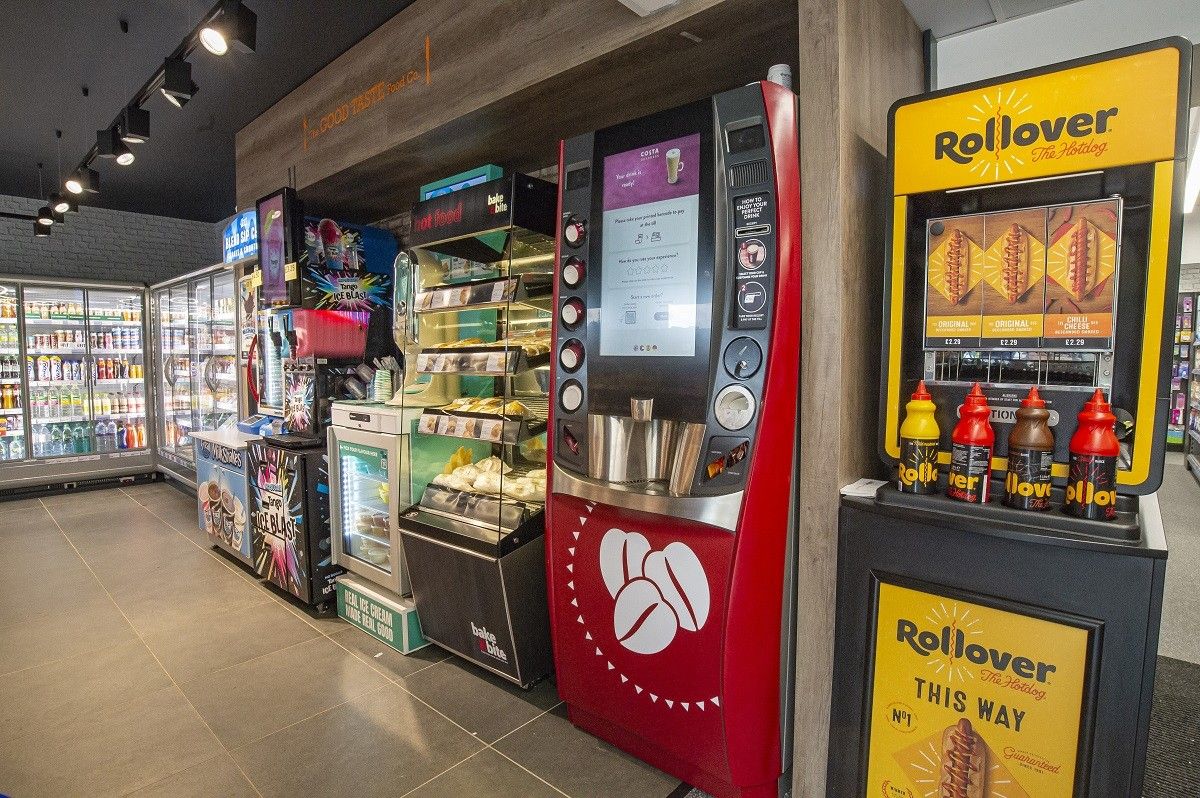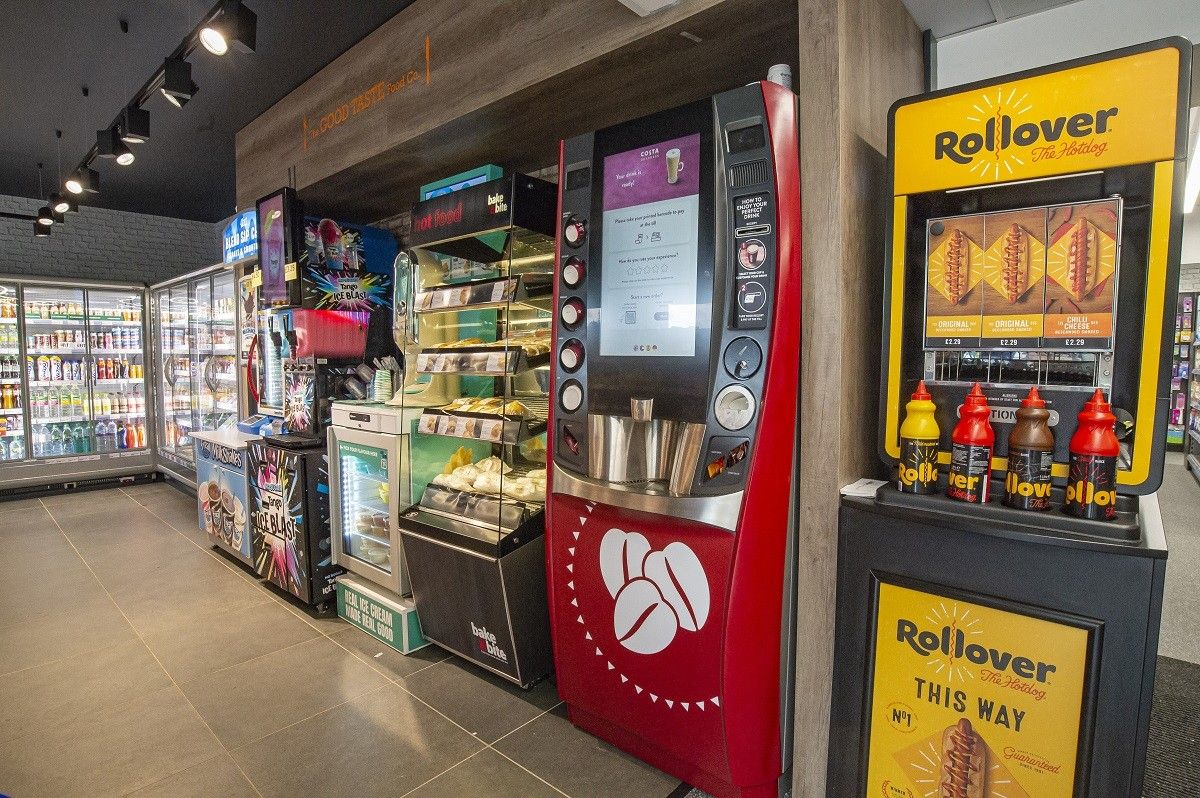 The short-form video app TikTok is where he now looks for the latest trends, and he has an easy method to keep track: just ask the children coming into store.
"If you're on TikTok, there's a lot of like children's sweets, American things and whatever, they are always trending up. So we have to keep up with what's on TikTok," he says.
"Basically, we need to talk to the children who come in the store as well. And they actually tell you what they want, because they go to school and they know exactly what is trending. So sometimes we have to ask the kids what they want, and they will tell you. And we will do our very best with different suppliers to get them in."
Rushi knows very well that standing still is not an option in convenience retailing and he is already mulling his next plans.
"There's maybe an opportunity to make the store even bigger, because it's still got space that we can use. We've increased our children's range, there'll be more. And just making sure that we are getting the best and trending like food-to-go machines and everything," he says, "If you get them you need to maintain different ones because people get fed up. So you have to make sure you're getting new things installed in terms of the food to go."
At the end of the day, Rushi's secret to success remains two "simple things" he learned from his parents, and that's what he would suggest to his peers. "Keep the store very clean and tidy, make sure all the labels are there, present the store nicely. And also, engage with the customers, try to talk to them, and try to build a relationship with them as well," he says.
"I think these are the two simple things that people could do more. If you build a relation with them, maybe you are one pound or something more expensive, but they will come to you because they will get a good customer service."