Britain is among the leading cosmetic consumers in Western Europe and  seventh largest cosmetics market in the world, estimated by Mintel, worth £26.9 billion.
The cosmetics boom in the UK happened in 2017, when the sector's market value reached a staggering £9.8 bn and since then, figures have never gone down below the £9 bn-mark. 
The British love affair with the health and beauty segment- which comprises skin care, hair care, fragrances, cosmetics and personal care products- is booming and not ready to slow down anytime soon. Consumers are expected to spend £487 per head on health and beauty products by 2022, says GlobalData, adding that the spend is forecasted to rise by 8.8 per cent out to 2024, equating to an additional £2 bn.
High-street stores are traditionally considered to be the primary purchase channel here, with Boots leading the way. Online retailers are also slowly but steadily gaining strength, with e-commerce catering to 16 per cent of this sector's spend with an estimate of £14 getting spent on each online trip. The online sales alone are forecasted to reach £3.1bn in 2022.
Selfie and self love are only going to add wings, so will innovations and new products, making this segment the fastest growing sector over the next five years. 
No wonder, retailers are expected to benefit from this wave as well.
Pandemic effect
Although this industry has been consistently resilient, sales were obviously hit during the pandemic since lockdowns forced Britons to stay inside. With work from home and zero socialising, make-up and fragrance products took a back seat.
Matthew Maxwell, Strategic Insight Director at Kantar, told Asian Trader how the health and beauty sector has been edging back to normality since the full easing of coronavirus restrictions in July.  
"Sales over the past year stand at £8.4 billion, down 4 per cent compared with the previous 52 weeks, reflecting the exceptionally high demand for health and hygiene products that we saw during the height of the pandemic in 2020," Maxwell said.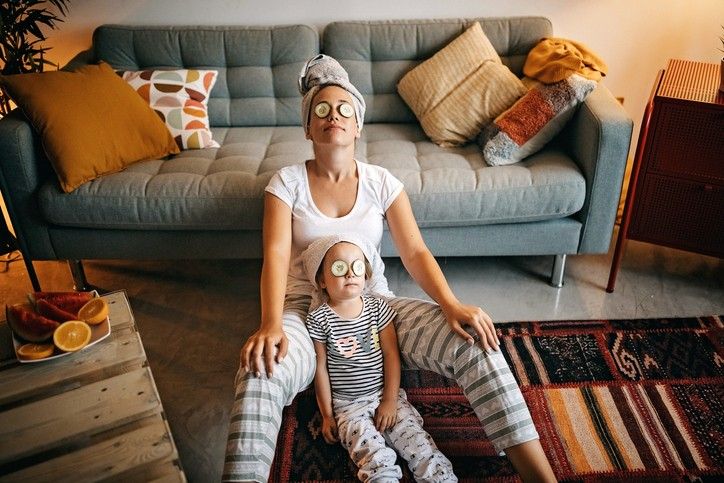 Apart from causing gloomy sales, the pandemic exposed some very interesting trends in this segment. While consumers were seen spending less on make-up and eye ranges since they were not stepping out much, they were still keen to self-pamper at home- a trend which ultimately benefited sales of skin-care, hair-care, and bath-and-body products.
In fact, more than a third of British consumers did more beauty and personal care activities at home since the start of lockdown to reduce stress and anxiety and to boost their mood, claims market reports. Soap, bath and shower products saw a 33 per cent increase in value last year during lockdown, worth £615m.
With 66 percent of Britons believing their finances will be affected because of Covid-19, and about a third admitted to cutting back expenses, do-it-yourself (DIY) beauty care products also saw an unprecedented surge during the pandemic as consumers, forcibly or voluntarily, cut down their saloon trips.
Another product category that has taken off is, unsurprisingly, hand sanitizer- both regular ones and ones with moisturizing and multifunctional iterations. With sanitizers and wipes now a handbag staple, this particular consumer habit is indeed here to stay.
"2020 was a bumper year as the public became more health conscious than ever before. For instance, over the course of the past year, sales of liquid hand soap rose by 130 per cent. Vitamins were flying off the shelves as well, with sales up by 21 per cent as people took additional measures for their overall health," Maxwell pointed out.
Even as pandemic-sparked stress and anxiety starts to lift, market experts feel personal care is here to stay.
Pandemic-induced boom of e-commerce sales only helped to propel this trend. Zalando, Europe's largest fashion and lifestyle e-commerce marketplace, reported a spike in pampering and self-care beauty categories like aromatherapy and detox products while sales of skin, nail, and hair-care products on the site shot up by a whopping 300 percent, year on year.
While the health and beauty segment overall has comparatively remained somewhat insulated from the impact of Covid-19, experts feel that the make-up and cosmetic sector was still hit badly and will take a while to reach pre-Covid levels.
Bestsellers
While sale of health and beauty products comes nowhere near to food and drinks in most of the convenience stores, these products still tend to sell well as they are driven by impulse purchase.
Mos Patel, owner of Family Shopper in Ashton and Premier store in Oldham, told Asian Trader that products in this category have a fair level of sale. Deos, body lotions, face masks and face wash and shampoos are almost a part of his customers' monthly supplies. 
"Fake tans also sell well. So does make-up wipes," Patel said, adding that he stocks a wide variety of these products to cater to different requirements and choices.
"Like there are four types of face wash in my store!" Patel quipped.
Nivea, Dove and Lynx are some of the bestselling personal care brands that go out of his two stores.
Vijay Kalikannan, owner of seven retail stores including Jack's of Normanby in North Yorkshire which got recently converted to Premier store, has similar views. Colgate has been the best selling brand in this segment in his stores for a long time. And when it comes to skin and body care, Lynx sells well, he said.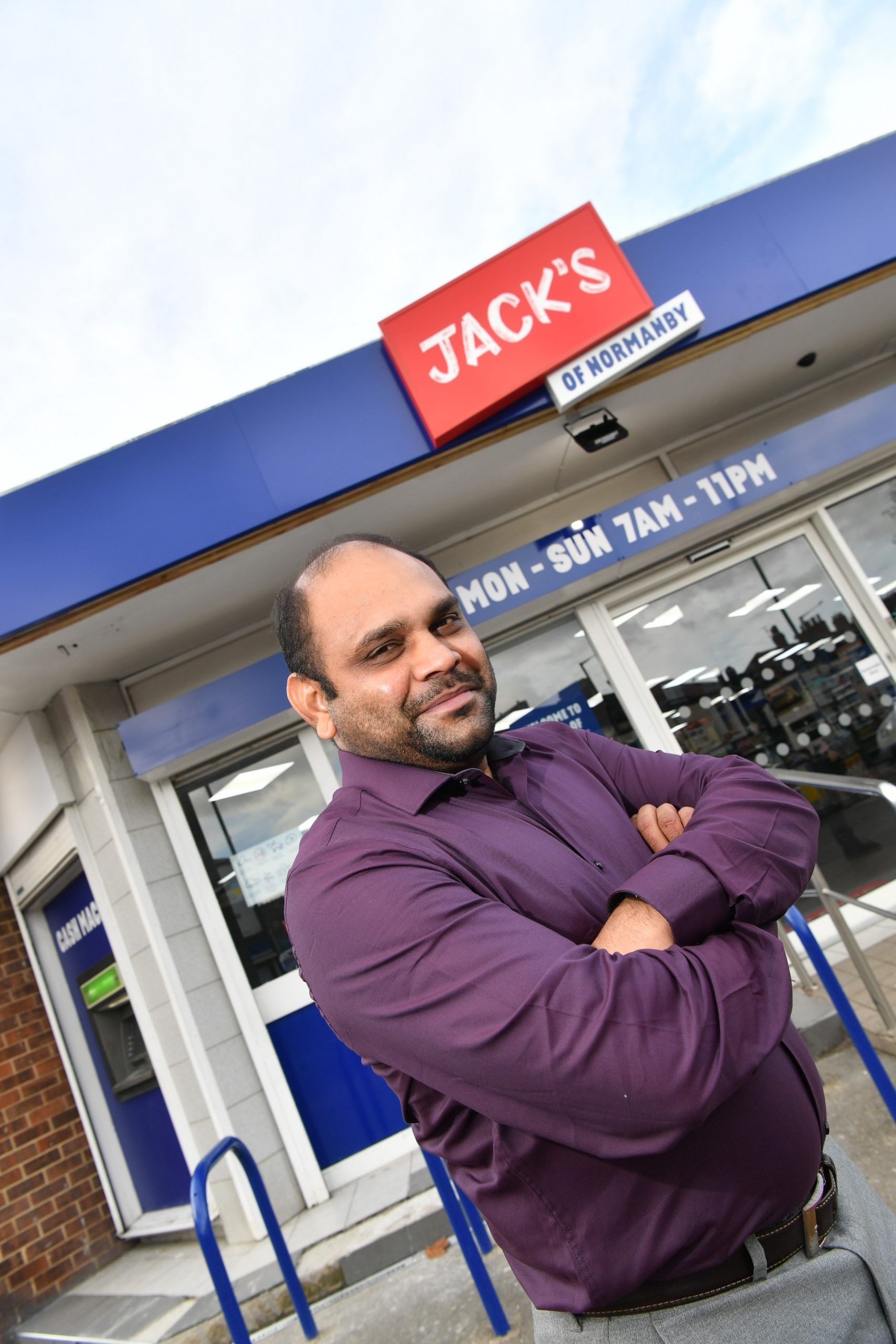 Handwash and sanitisers are obviously selling very well post Covid-19, Kalikannan told Asian Trader.
Maxwell from Kantar seems to resonate with the retailers on this aspect. He pointed out how Carex recently emerged as the fastest growing brand.
"Reflecting consumers' focus on looking after themselves, Carex was undoubtedly the brand of choice in 2020. At its peak last September, 55 per cent of the British population were buying a Carex hand soap or product, an increase of 5 million shoppers from the previous year and making it one of the fastest growing brands of the past year and a half.
"Though sales have recently slowed following the vaccine rollout, in September they were still £35 million higher than the equivalent period pre-pandemic, hinting at a more permanent change in consumer behaviour," Maxwell said.
While every sector has been disrupted by Covid and Brexit, the health and beauty segment has been facing disruptions for quite some time owing to change in consumer's needs, simplification of routine and polarisation between science-based products (with ingredients like hyaluronic acid, retinol and collagen) on one hand and natural products (with ingredients like plant extracts, herbs and fruit extracts) on the other.
Overall, today's consumers want greater transparency and like to analyse the ingredients and the science that makes it work.
Skin care 
In the beauty sector, skincare is having a moment. As newer innovative products and more refined routines hit beauty columns and social media, the industry is also expected to glow from increased sales.
Facial skincare for women was worth nearly £1.5bn in 2019, says Statista. With a forecasted growth of 27.9 per cent over the next five years, skincare is expected to be the fastest growing subsector, a growth that will be further driven by product innovation in both mass and premium markets.
Sleeping masks, mists, Vitamin-C gels, antioxidant day serums, water-based gels, under-eye creams, hyaluronic acid-based serums, primers, essential oil night serums, face lift creams- the list of ever-evolving list of innovations is seemingly endless. However, constant innovation keeps customers curious enough to make sure not to miss on the latest offering.
Instagram-fueled rising concern over acne, dark spots, scars and dullness have given rise to popularity of skin brightening products and toners among the younger population.
Increased emphasis on the significance of applying sunscreen as part of routine skincare regimes not just to get protection from the sun, but also to keep the skin from aging has led to increased sale of sunscreen products post 2018.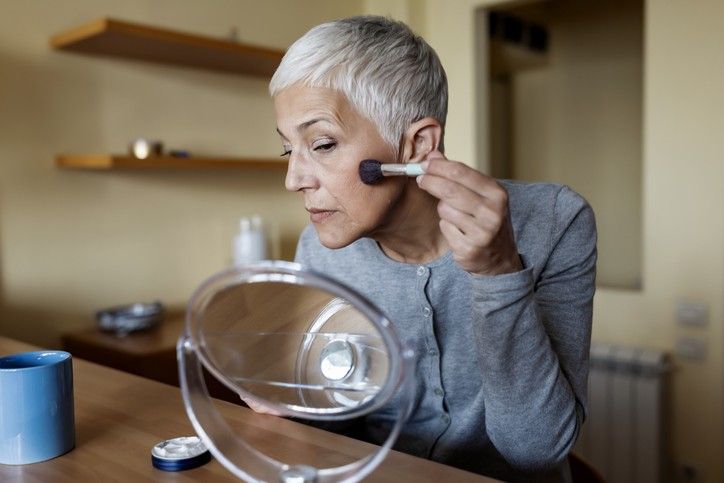 The UK skincare products market is highly consolidated and is dominated by major players such as Clarins, Unilever, L'Oréal S.A., and Procter & Gamble, says Mordor Intelligence. Several regional and local players are also now entering the market witnessing the growing demand from middle-aged consumers in the country.
Middle-aged women and empty nesters have been the main focus for this market as studies show that they tend to spend more time on personal care, compared to other groups. Anti-ageing also remains one of the largest sub-sector, so do wellness products. 
Nivea, the second most-selling brand in this sector, has recently introduced skincare for the older market with the debut of their Q10 60+ product, an extension to the Q10 range launched the year before.
Estée Lauder Advanced Night Repair was famously cited by Elizabeth Hurley for its ability to plump and revive skin overnight.
Men grooming products
Why should women have all the fun? Keeping skin soft and supple is no more gender specific as impressive numbers of British men are now using products such as scrubs and anti-age creams on top of skincare staples such as moisturizers.
Gone are the days when men were only interested in their beards and hairstyles and that too in a nonchalant way. 
Today, more and more men are more receptive towards fragrances, skin and body care products as figures from Mintel claim that men in Britain now spend £100 million annually on skincare alone.
Retailer Claire Tonkin from Bridge Stores in Cornwall, who has recently expanded the health and beauty section in her store, agrees that men these days are taking extra care of themselves. Though she admittedly does not keep a very wide range, the demand has been on the rise and she is now thinking of giving more space to men grooming products as well.
Over half of men in the UK (55 per cent) say they have bought or would buy skincare products, claims Product of the Year survey 2020, beard care products landed in second place and over a fifth of those surveyed (13 per cent) said they had bought or plan to buy male-specific make-up products.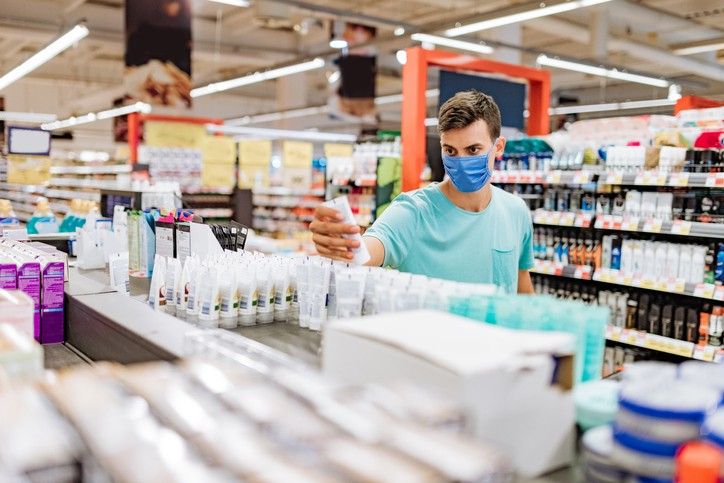 Market experts refer to this boom of men grooming products as the "Love Island effect". Interestingly, sales of hair removal products also rose by 25 per cent amongst male shoppers, claim market reports.
Scrubs, balms, products for hair, body, face, arms, legs- Ren got it all covered for British men, whose most popular offering is "rescue mask".
Lynx by Unilever is claimed to be the world's best-selling male grooming product, having its range from deodorants into other personal care segments. Unilever's SureMen, said to be the UK's number one male antiperspirant brand, sells over 25 million deodorants each year.
Dove Men+Care range is also performing well in deodorants and skin cleansing as well as the new Visible Glow self-tan product. 
Noteworthy here is Mintel's claim that male beauty is still largely unrepresented by retailers and that is why men are turning to the internet and blogs for advice on what to buy and how to use products. 
Christmas male grooming gift sets are also emerging as a big business. 
Cruelty-free and sustainable products
Consumers are now increasingly careful about what they are putting on their bodies.
With 3.5 million Britons identifying as vegan, there has been growing awareness around animal rights issues- something which has led to a rise in the so-called ethical brands. Lush and The Body Shop are two of them, the former of which is among the leading 20 ethical skincare brands, as found by Ethical Company Organisation in 2020. Both companies renounce animal-testing on their products, and the majority of Lush products (at 85 percent) is vegan.
The trend is here to stay as the cruelty-free market has an expected growth of 6.1 per cent by 2023.
Garnier products worldwide are officially certified by Cruelty Free International under the Leaping Bunny programme, making it one of the largest, most global brands to do so. A lot of its recent launches are eco-friendly, including zero waste make-up removal pads, shampoo bars and fully compostable sheet masks.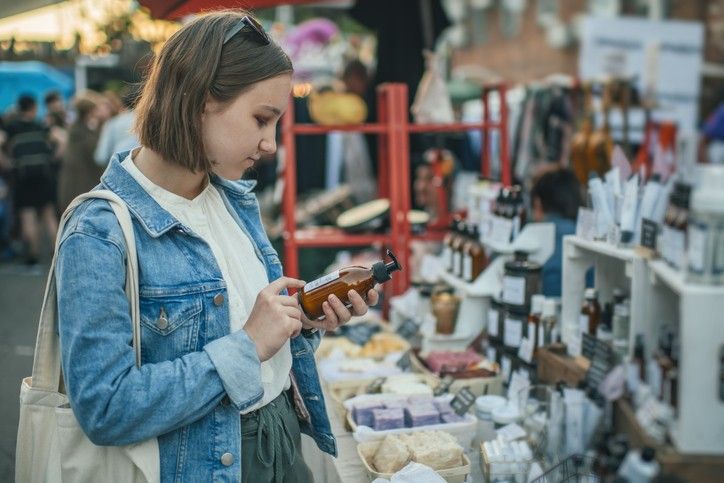 Sustainability also seems to be on top of consumers' minds, especially when it comes to personal care and hygiene products.
Tonkin also pointed out that brands that claim to be plastic-free and eco-friendly tend to sell more in her store.
"I was shocked at how many we sold when we did it as a trial just to see how they would go. Our store sells more shampoos, soap bars and conditioners which claim to be environmentally friendly. I suppose in Cornwall with all the oceans and beaches around us, we see the effects of plastic more so people here are very aware of what they buy," she told Asian Trader, adding that she makes sure to stock products that are eco-friendly.
Bought by almost 60 per cent of Brit households, Colgate- the number one in the health and beauty sector for the last four years- had a strong year owing to its drive for sustainability, propelled by the launch of their bamboo toothbrush and a vegan toothpaste called Smile for Good recyclable tube- a first for the industry, says a Kantar report.
Different Products for Everyone
One of the biggest movements in the health and beauty industry has been the call to break the mould of perfect beauty and embracing "natural flaws" as well as demand for more products that cater to ethnic minorities as well as people of all orientations. 
Rihanna's Fenty Beauty line launched in 2017 made a buzz as it has 40 different shades of foundation, suited to every possible skin color out there.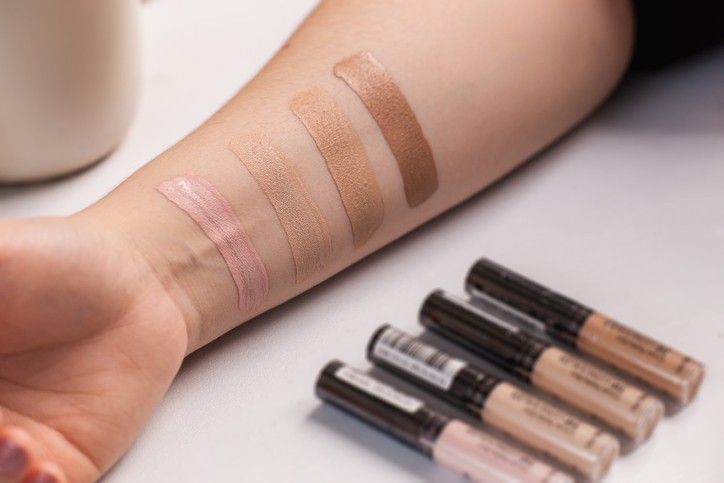 Hair care brands are also jumping on this wagon. Royal Oils from Head & Shoulders claims to have developed specifically for Black hair to provide expertly designed solutions for natural, relaxed, curly and coily crowns. 
Pantene with its premium Hair Biology range targets grey hair and Pantene Gold, an intensive moisturising range, is made for ethnic hair.
Conclusion
Despite the apparent gloom surrounding the high street, Britain's obsession with health and all things beautiful is set to drive this segment to a new high over the next five years. As the beauty sector looks ahead for the post-lockdown recovery phase, retailers need to ensure they are flexible enough to adjust to this category.
"Looking ahead, as consumers return to work and confidence grows about going outside, we expect to see strong growth for categories such as hair styling, shaving and cosmetics which suffered as we all spent more time at home.  
"However, it is unlikely that sales of these products will return to pre-pandemic levels for some time as people find their feet in their new routines," Maxwell said.
Convenience stores being the smallest contributor to the sale in this segment at 1.3 percent, as per Statista, there seems to be a humongous room for growth here, if done well.
The segment is constantly evolving and the best part here is the consumer is ready to explore. Shoppers in this segment are known for making more impulse purchases and experimenting, spurred by YouTube, Insta and TikTok influencers.
Retailers and convenience store owners with high traffic and repeat visitors should consider experimenting to place bestselling as well as new product launches in this category at the end of aisles and around POS as experts feel that customers will definitely notice new offerings and are likely to respond positively.