The UK is at risk of "sleepwalking" into a cashless society before everyone is ready, as financial expert Natalie Ceeney CBE puts it, creating a fear that millions will be left behind.
Cards overtook cash for the first time in 2017. In 2008, about 60 percent payments were in cash, and by 2020, this figure plummeted to just 17 percent. According to a recent study funded by Link, 'Access to Cash', cash payments are likely to fall to as little as 10 per cent of all UK transactions within the next 15 years. 
Pandemic, when use of cash was reduced to minimal over hygiene issues, has pushed the trend forward multiple times as many stores and restaurants stopped taking cash altogether. Even post lockdown, many popular places continue to remain card-only.
Retailer Kamlesh Patel, who runs Ardingly News in West Sussex's Ardingly, stated that cash use has been declining for years but the pandemic "kind of propelled" the process.
"Only a very few shoppers now pay in cash. Card payment started rising manifold in pandemic and the trend has stayed that way," he told Asian Trader.
As revealed in Volumatic's Cash 2030 conference in February 2022, just 38 percent of retailers are actively promoting cash payments, contrary to 81 percent promoting card payments, while a whopping 56 percent still believe that cash is a Covid-19 hygiene issue.
However, the onus is not only on stores as the tendency to go cashless is prevalent on both sides. If given a choice, most shoppers are going for card payments.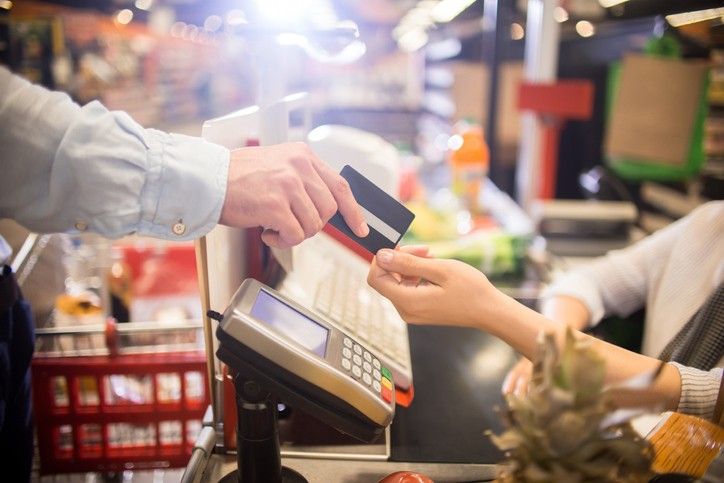 Even in rural and remote areas, even c-store shoppers seem to have transitioned to cards.
Retailer Mukesh Patel, who runs Capel News store in Surrey's North Dorking, affirmed the same when he said that almost 97 percent of his shoppers pay in card.
"Cash is almost non-existent now. Pandemic has pushed the trend forward multiple times," Patel told Asian Trader.
Other factors like, the increase in the contactless payment limit, have further played a pivotal role.
This shift towards non-cash forms of payments is itself having an impact on the availability of cash as well. 
Due to less demand, free-to-use ATMs are disappearing. Reports claim a 25 percent drop in the number of free-to-use cash machines between January 2018 and October 2021.
Cost of running the network of ATMs is £5 billion, but falling demand for cash is making these machines less economical to run. Findings by Which? estimate that ATMs are closing at a rate of approximately 300 a month, restricting access to cash in many areas and further increasing the drive towards cashless payments. 4,000 bank branches have closed since the start of 2015, at a rate of 55 per month, and it is estimated there will be just 4,100 bank branches left in the UK by 2025. 
Since bank branches are shutting down at an increasing rate, stores too are preferring not to take cash because it is problematic to maintain a float of coins when there is nowhere to pay them in. A perfect example of a vicious cycle!
But, are we ready?
Alternative payment methods may make cash "obsolete by 2026" though the fact remains that millions of Britons are still reliant on cash for everyday payments. 
Over eight million adults in the UK (17 percent of the population) rely on cash, states Access to Cash report, adding that around 1.7 million people in the UK do not have a bank account- 90 per cent of them are on low incomes.
Link's own figures suggested that wealthier parts of Edinburgh and London saw a sharp fall in demand for cash machines while there remained a comparatively greater reliance on cash in areas such as Liverpool, Bradford and Birmingham.
Also, older generations are known to face struggles when it comes to digital payment services. 
The Bank of England in December last year too revealed that cash is vital for the 1.2 million people who have limited access to banking services and can be an essential budgeting tool for the 3.8 million in financial difficulty.
Clearly, despite the speed of this transition, going completely cashless may threaten a major segment of society. Another recent report by the Royal Society for Arts, Manufactures and Commerce (RSA) reveals that almost half the population (48 percent) acknowledges that a cashless society would be problematic.
One in five people would struggle to cope in a cashless society, states the report, while another 15 million people said they could cope but it would be a "major inconvenience".
RSA's research also highlights how using cash makes people feel more in control. About 23 million people say that using cash makes them feel more in control of their finances, says the study, while almost two-thirds are concerned about fraud when making payments and 57 percent concerned about privacy.
The report added that although millions of people benefitted from the convenience of things like smartphone payments, many felt forced into a world they were not equipped for.
What's next?
The Cash Census report of 2022 has warned that the sudden acceleration towards digital has –and will continue to – put the UK's cash system under extreme pressure.
Experts are now calling for regulations and incentives to ensure people can have access to cash.
"The most important and thought-provoking findings of The Cash Census report is the impact and severe consequences of us becoming a cashless society," James Harris, Volumatic Managing Director said.
"Although more people are using online payments and banking, there is a section of society that would feel left behind if a cashless society became more prevalent.
"It is clear from this report that a cashless society would compromise millions of people in their ability to manage their finances. Cash remains an essential tool to connect with their community and should therefore be protected at all costs.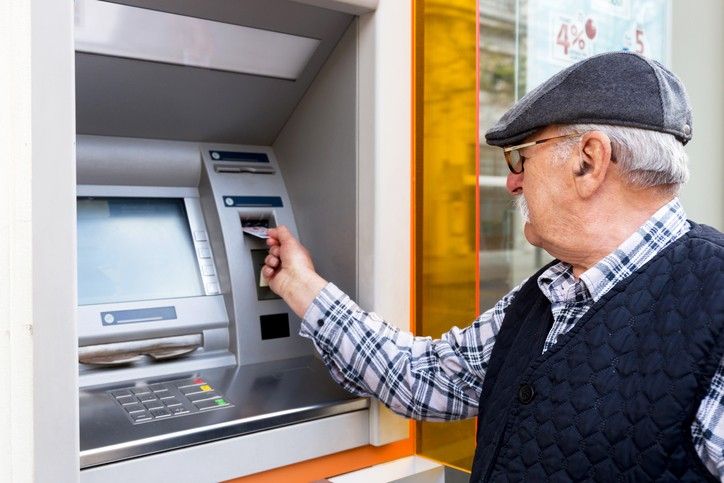 Rural communities and vulnerable citizens could become unable to access cash and it could lead to increased isolation for a section of society, Harris said, adding that a cashless society could lead to mistrust in the system due to concerns over fraud, cybercrime and technology system failures.
RSA states that there is an urgent need to introduce legislation to ensure everyone can continue to access cash near to where they work and live and to protect the commercial cash system. Essential government services such as school dinners, council tax and utilities should ensure people wishing to pay by cash can do so, it says.
Experts are also questioning the growing number of businesses moving to card-only payment, leading to calls from some to protect payment choice. 
Ron Delnevo, a spokesman for the UK Cash Supply Alliance, has called for "payment choice" and claimed that a full move towards a cashless society could give payment companies a monopoly, enabling them to hike up their fees.
The Post Office set up the 'Save our Cash' campaign in June last year to raise awareness of the importance of cash in society, saying continued access to cash is "not a luxury for millions of people and businesses across the country but an absolute necessity".
For those who still want to use cash, one of the biggest barriers is a dwindling infrastructure for withdrawals.
Several initiatives have been launched to help those who still need access to cash, including the beginning of a network of 'banking hubs' across the UK.
A collaboration between high street banks, charities and small business partners ensures that when a community faces the closure of a core cash service, such as a bank branch or ATM, it's needs will be independently assessed by Link, as Britain's major ATM network. From this summer, communities themselves will also be able to request an assessment, which may lead to a new cash machine being installed to serve a community, or a banking hub being opened that will offer shared services.
Such hubs are already running in Cambuslang on the outskirts of Glasgow and Rochford in Essex, with five more on the way.
Another recent initiative in this regard is the government's 'cash back without purchase' scheme, under which people can request cashback from their local store without needing to make a purchase. LINK recently announced that it was rolling this out to 2,000 shops via PayPoint to support access to cash.
People using the service can choose to withdraw any amount between 1p and £50, rather than just the notes dispensed by an ATM. 
The trials, and subsequent extension of the scheme, is part of a wider project trying to ensure notes and coins are accessible to everyone who needs them across the UK. Enabling cash back without purchase is the only tangible action that the government has taken – so far – to counter the cash crisis.
Volumatic, however, says it is questionable whether this is enough to help the thousands of people around the UK who are struggling to access cash due to the growing number of local bank closures.
Wrap
The future may be cashless but at times of global uncertainty, such as this situation in Ukraine, cash use tends to rise. 
With the fear of cyberwarfare and possible strain on the banking infrastructure, reliance on cash may increase in the immediate coming times.
Well, the transition is indeed happening swiftly but concern that the shift could see the demise of cash before the nation is ready, leaving millions behind, remains.