Chilled juice brand Tropicana is expanding its offering with the launch of Tropicana Kids Smoothies. Available nationwide from 18 September, the range will include two mouth-watering flavours, Pineapple & Mango and Strawberry & Banana.
With only one in 10 children currently getting one of their five-a-day, stocking Tropicana Kids will provide an easy win to parents and guardians. Made with 100 per cent real fruit and bursting with Vitamin C, each 150ml serving counts as one of your little ones' five-a-day.
Smoothies are a fun and exciting way to work fruit into every day with 57 per cent of kids consuming smoothies during mealtimes. Pop them into lunch boxes or have on hand for meals on-the-move and afternoon snacks for that mess free, spill free option.
It's that juice you can trust. With Tropicana currently reaching nearly 20 per cent of households, the brand is on a mission to stock products that cater to a range of shopper needs. Earlier the year, Tropicana brought its quality best-selling juices into the ambient aisle, meeting more shopper missions. The development of a kid's range is a natural next step and a chance to appeal to parents and caregivers looking to shop brands that are familiar and reliable.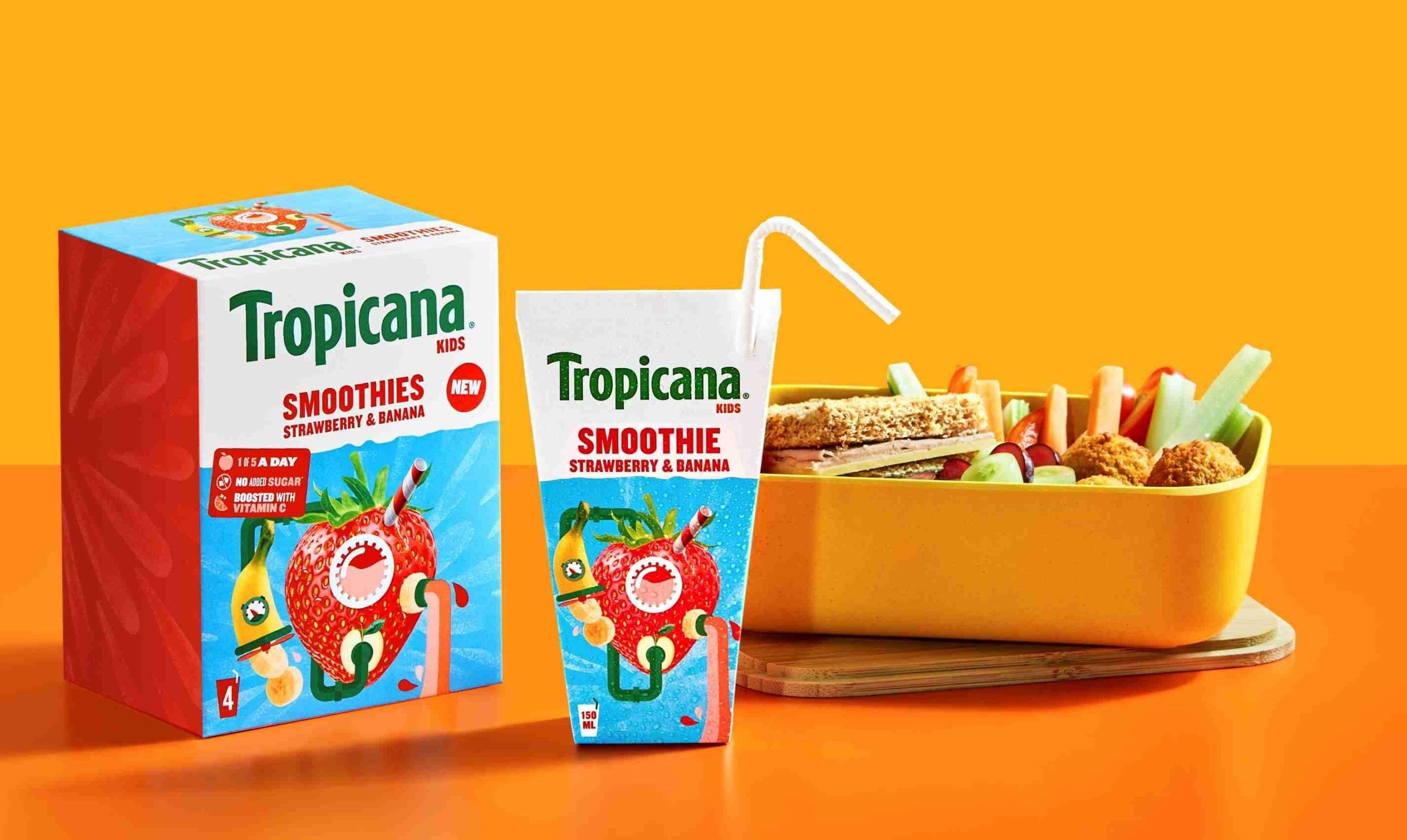 "Tropicana is the UK's Number one juice brand and combines over 75 years of fruit expertise," said Liz Ashdown, Marketing Director UK&I at Tropicana Brands Group. "Launching a new kids smoothie as part of our expanding range is an exciting step for Tropicana, allowing us to cater to new shopper trends and offer a convenient and healthy solution for families."
"Shopping for your family can be a difficult task for parents and guardians, who are looking for ways to make meals and snack times more healthy and convenient, so stocking a smoothie that is just for kids by a brand that people of all ages already know and love, is a simple way for retailers to help make their lives that much easier."
The kids smoothies launch comes straight off the back of Tropicana launching a new creative platform in June, "It's THAT Juice"'" with the biggest media investment in three years to further distinguish itself in the category.