With frozen food consumption on the rise, store owners, who give extra attention to their frozen aisle by stocking bestsellers as well as new launches, are expected to make incremental sales and gain loyal customers in the coming months.
As our lives changed dramatically in March 2020 (almost overnight), the frozen food market continued to witness massive growth in the following months. Figures from Kantar and the British Frozen Food Federation (BFFF), in fact, revealed that frozen products were the star performers of grocery retail that year, outperforming fresh produce and every other food category.
There was a time when frozen foods were considered "not as healthy as fresh alternatives". However, as Britons stockpiled for lockdown and days after, they apparently fell head over heels in love with this category, all over again.
Almost half of the country's families are more likely to buy frozen food now compared to pre-pandemic times, says a market report with convenience (50 per cent), avoiding unnecessary supermarket trips (46 per cent) and cutting down on food waste (44 per cent) were cited as the main reasons for the increased sale of frozen foods. Interestingly, breaking the myth that frozen food is not healthy, parents of young children (aged 6-10) are leading the charge here with one in three believing that frozen food can be as healthy as its fresh counterparts. In fact, fish fingers- which is among the UK's top three frozen foods after ice cream and chips- are found to be especially popular with kids. About 42 percent of respondents claim fish finger was their children's first experience of tasting fish.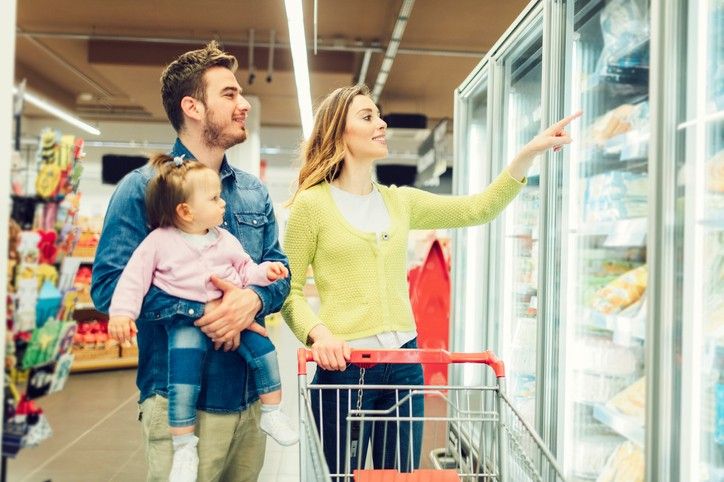 Fortunately, the momentum gained during the pandemic has not slowed down. Innovations are running high in this segment. So is customers' appetite for trying new products and tastes. 
With multiple reports hinting at constant growth in the frozen foods aisle, it seems wise for retailers to consider expanding their freezer space.
Imtiyaz Mamode of Premier Gosport store told Asian Trader that in his store, frozen pizzas are one of the "hottest selling items" and a major contributor to store's sales even though he pays least attention to the frozen section since the focal point of his store is food-to-go.
Mos Patel, owner of Family Shopper in Ashton and Premier store in Oldham, also claimed that demand for frozen food has been on constant rise, revealing that pizzas, chips, fish fingers, seafoods and vegan range are some of the best selling items from his freezer.
Demand for frozen fruits, vegetables and herbs is also on the rise. 
Despite concerns about obesity, UK ice-cream sales must have touched £1.5bn in 2021, up from £1.4bn from a year before, estimates Mintel, citing hot weather and rising disposable incomes for pushing the ice cream sales.
Innovations 
Manufacturers are driving this growth by constant innovations and launches, due to which frozen aisle has been exploding with newer and exciting categories and consumers are now using their home-freezers to hold a much wider range of savoury foods along with ready meals and frozen desserts. 
While Ben & Jerry's continues to be the leading ice cream brand, health consciousness and an inclination towards dairy-free products have given birth to a slew of new lollies. 
Industry players have been coming up with innovative products like frozen yoghurt, a healthier alternative to ice cream and plant-based dairy-free ice cream range for vegan consumers. In fact, non-dairy alternatives make up 14 percent of new product launches in the UK ice cream market, bolstered by high-profile products such as the vegan Magnum.
Plant-based ice cream is expected to flood the UK market soon as manufacturers reportedly have figured out ways to create milk-like creaminess by using alternative ingredients such as coconut cream, oats, almonds and peas.
Another noteworthy aspect here is the size. With rise in work from home and health-consciousness, shoppers are seen drifting towards smaller, in fact micro-sized, portions. 
Stocking tiny cones and packets of individual ice-cream cubes is a good idea. Visually appealing Instagrammable lollies, containing whole berries or nuts, are another huge hit.
Premium ranges of savoury and other kinds of frozen foods are also selling very well, showing that shoppers are valuing quality as well along with convenience.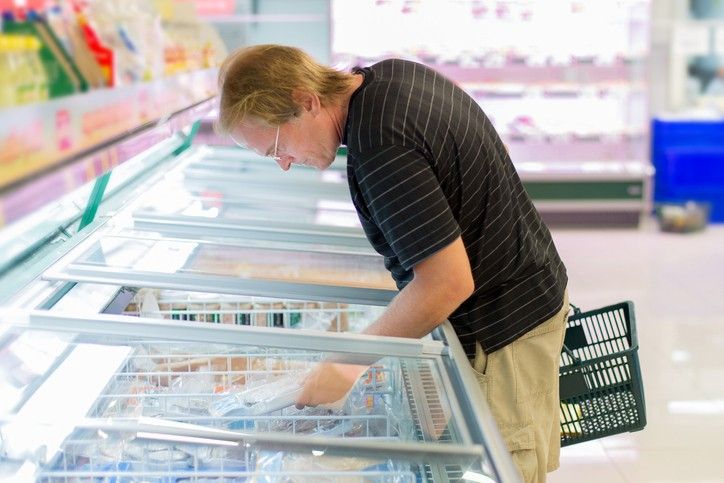 Frozen fish and seafood, which is otherwise geared to the high-end side of the market, has proved popular, with products like frozen lobster, king prawns and even monkfish stealing the spotlight.
Sea-food range is the highest selling frozen food category in Patel's stores as well. 
"Frozen seafood is a huge hit these days. Half to three-fourth of my freezer space is stocked with frozen prawns, lobsters, fish fingers and other kinds of seafood," Patel told Asian Trader.
Vegan Frozen Range
As Britons are increasingly on the look out for convenient, healthy and cost-effective vegan options, the rise of plant-based meat-free options is no less than a revolution which is currently shaping the frozen food range. 
While releasing most-recent grocery sales figures, Fraser McKevitt, head of retail and consumer insight at Kantar, specially mentioned this segment saying that "chilled vegetarian ranges increased sales by 6 per cent while their frozen equivalents were boosted by 4 per cent".
Retailer Patel seconds the data here by saying that the rise in both- popularity as well as availability- of plant-based frozen food has been astounding.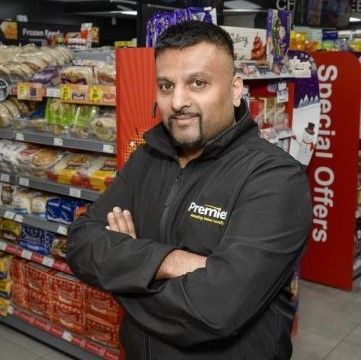 "Exactly a year ago, there was not this much range in the plant-based frozen section that what we stock now," Patel told Asian Trader, adding that he now stocks "five to six lines" of plant-based frozen food products in his freezer section.
"Now we stock vegan sausages, veggie burgers, plant-based frozen meat alternatives. I am also planning to promote the same on my social media page to inform the shoppers that the store stocks vegan range as well."
Patel pointed out that shoppers have this perception that convenience stores don't stock vegan ranges so they "bypass us and go to the supermarkets for their vegan needs". 
He strongly feels that store owners should tap this niche segment by stocking the vegan range as well as promoting it well to attract more and more buyers.
Patel vouches for Bird's Eye Green Cuisine range, saying that the brand has a very wholesome vegan range- "something for everyone". The brand recently launched 10 new Green Cuisine lines, venturing for the first time into meat.
What to, How to
With limited space in freezers, what to stock and what to skip becomes even more critical for retailers. 
According to Bestway, shoppers must stock pizza, burgers, sausages, fish fingers apart from frozen vegetables such as peas, carrots and corn as well as ice cream ranges.
A recently-released research from Birds Eye claims that although over half of consumers (58 per cent) have more interest in eating healthily than they did a decade ago, one in five still rate their diet as not healthy.
With reports claiming that Britons now are more health conscious than ever, retailers should tap into health concerns by highlighting benefits and busting the myths around frozen foods.
Retailers should understand that shoppers are eager to make healthier buying decisions. Right promotional offers, marketing and informatory signages can work as just the right motivation they need.
Signage is critical — perhaps more so than in any other part of the store — because consumers can't always see what's behind the glass.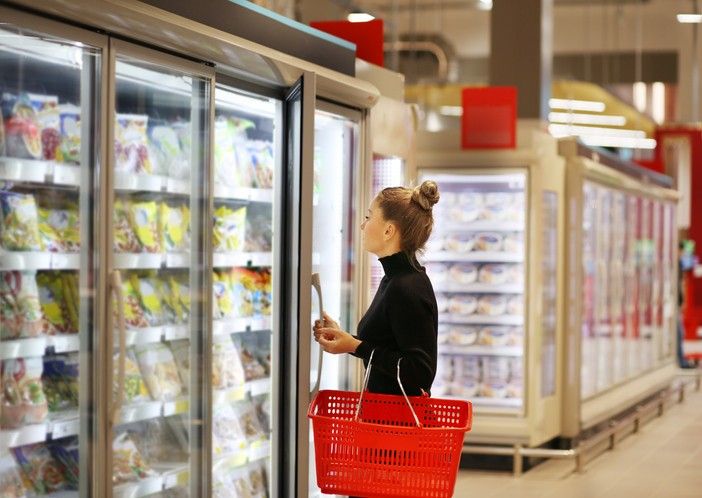 The fact that the products are behind a glass door concealed in packaging,  visual impact is far harder to achieve in the freezer section when compared to ambient departments. 
Being a naturally chillier and less inviting section in a store, it will be better if retailers can use better and brighter lighting to create a more warm and welcoming ambience with greater visual appeal in the frozen aisles.
Upright freezers may be more expensive and require more investment but are not only more space efficient but way easier to use- both for store owners as well as shoppers. Dual-temperature cooler that allows for side-by-side positioning of frozen and refrigerated items is another smart consideration.
Thawing issues
Ironically, the frozen food section is facing huge demand and very low supplies for the past few weeks.
The British Frozen Food Federation had warned on Dec 21 that post-Brexit new border controls on animal and plant products from the EU could see major delays at ports, resulting in "more disruption".
Some retailers have been complaining of cancelled orders and shrunk ranges at cash and carries.
"We are facing major supply issues. This week, our orders got cancelled thrice by our supplier which also happens to be the UK's leading supplier," Patel told Asian Trader, adding that lorry driver shortage and rise in Covid cases might have escalated the problem.
"For our frozen food supplies, I am forced to go to cash and carry depots although there too, I am not finding the sufficient range," he said. 
With busy lives and lack of cooking skills from scratch, the lure of frozen food is apparent and is expected to grow further. However, limited freezer space at home is something that limits the quantity of frozen purchase for shoppers as they tend to keep it limited in each shopping trip. 
At the same time, impulse purchase works like a charm in the frozen aisle! So, stocking newer, premium as well as plant-based ranges can go a long way in making the shoppers hooked up to the store.
Clearly, the wave of frozen foods is definitely just the tip of iceberg, and in fact, if tapped properly, can prove pivotal in the success of a convenience store- enchanting shoppers with convenience, price and choices.