As the most expensive spice in the world, anyone who dabbles with saffron has to be convinced by the various compelling health benefits of this mineral & vitamin rich ingredient.
The UK low/no category is in rude health as growing numbers of consumers seek to either curb or abstain from alcoholic consumption, either as part of either a healthier living, evolving lifestyle or saving money agenda. The simple reality is that growing numbers of millennials no longer see alcohol to be a part of their health-conscious lifestyles, opting instead for regimes of light yet fulfilling functional foods, gyms and active outdoors pursuits.
Ticket pale ale is a young craft beer provider and low/no trailblazer whose unique pale ale with its distinct saffron twist was recently shortlisted to make the finals of this year's free-from awards
Such is the proliferation of best-in-class, low/no beers and wines that it is becoming increasing tough to differentiate a beautifully balanced low/no craft beer from its everyday alcoholic peers.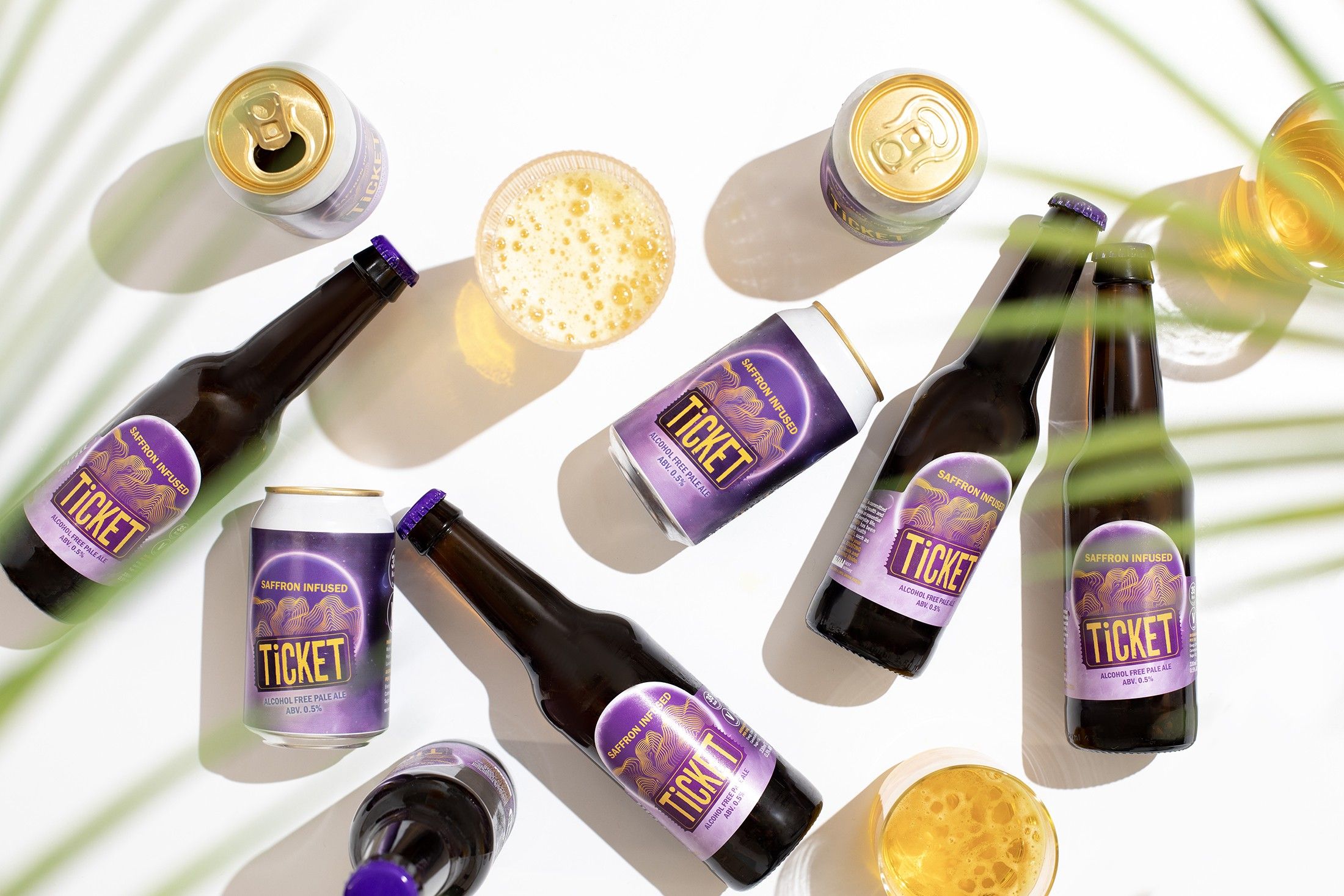 "Ticket Pale Ale is based on a traditional non-alcoholic Persian pale ale that was once very popular in old-school Iran, a beer famed for its meticulous small batch production and the use of best-in-class, locally sourced Persian saffron," said co-founder Ali Porushani. "As with so many spheres of food and drink, an increasingly cluttered marketplace means it's not easy to stand out, although latest telling trade feedback suggests that distinctive flavour profiles, exoticness & inbuilt functional benefits are key drivers when differentiating 'category heroes' from 'support cast' beverages."
Ticket pale pairs saffron with floor-malted barley to produce something genuinely refreshing and distinct. The increasingly well-appreciated functional benefits associated with saffron means that it provides "a worthy substitute for alcohol in terms of positively affecting people's moods and energy levels, combining a beneficial mood lift in tandem with a truly refreshing drinking experience".
"It may be a bit much if you're looking for a straightforward light beer – but it's definitely one for those who appreciate a flavour-packed pale ale," added Porushani.
Summer 2023 will see Ticket launch their second low-no proposition, a lemongrass infused lager