The common cold affects adults in the UK up to four times a year, according to the NHS data, so stocking winter remedies during the cold season provides a huge opportunity for independent retailers.
The fear around Covid-19 still has now mostly subsided, but the aftermath is a generally heightened concern about health and infection, with the result that OTC medicines and palliatives for cold-like symptoms are sure to be in great demand. The trend for self-medication also helps indies as consumers who are ill will go their nearest shop and buy medicines, whatever the cost, as it is a distress purchase.
"Following the pandemic, consumers views on self-care have shifted, with research indicating that 69 per cent of people who might not have considered self-care as their first option before the pandemic said they were more likely to do so in future [Nielsen]," points out Victoria Gell, Fruity Confections UK Brand Director at Mars Wrigley.
Recovery on course
The past two years have been a rollercoaster for the medicated confectionery sector, with the lockdowns denting growth in the category, as people simply weren't socialising – leading to a dramatic fall in the incidences of cold and flu, and a subsequent fall in demand for products relieving cold and flu symptoms.
"But now the picture is very different, as pandemic concerns lessen and many consumers are clearly eager to return to a level of normality," explains Jon R White, Regional Business Manager for Fisherman's Friend in the UK.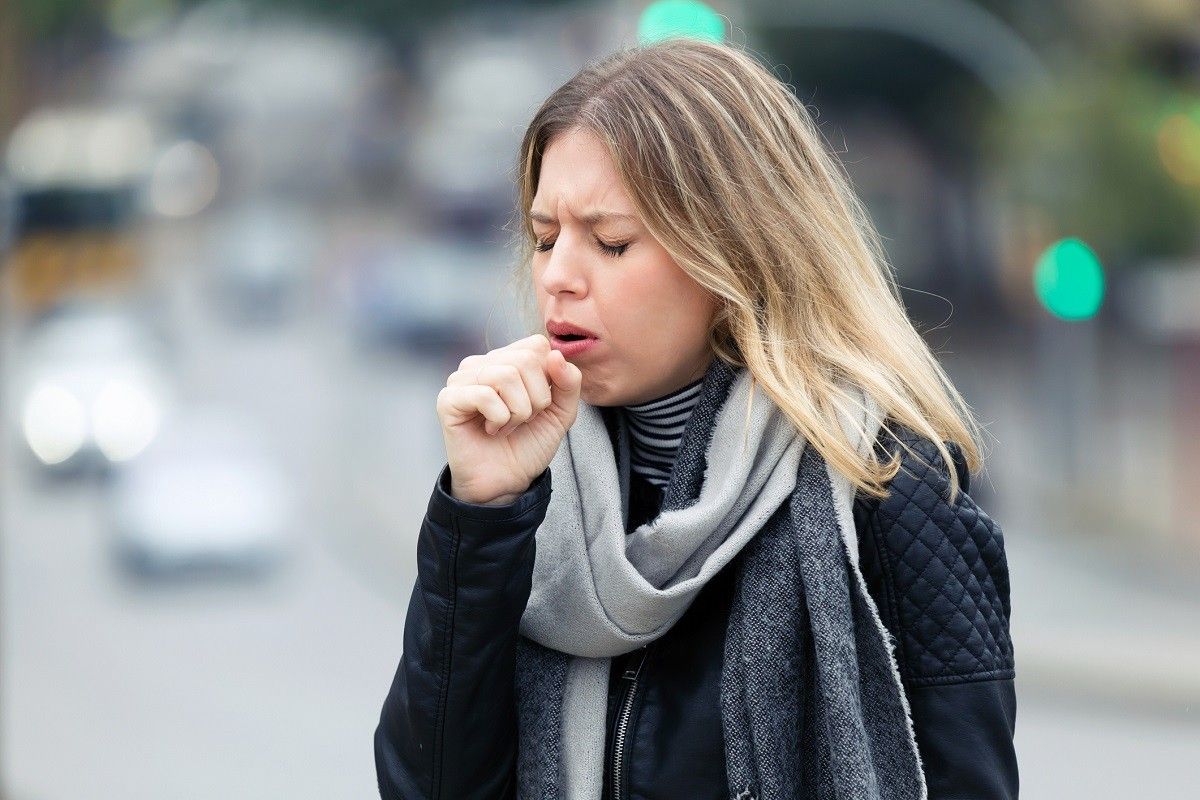 Gell concurs and predicts a rise in cold weather-related illnesses this time around, as a result.
"As the temperature drops at this time of year and there are no longer any social distancing measures in place nor a legal requirement to wear face coverings, the incidence of coughs, colds and sore throats will inevitably rise this winter as consumers are coming into contact with many more people," she says.
"With nothing now limiting the spread of winter bugs, consumers will increasingly need to buy remedies as they seek relief from their symptoms."
It's a grim prognosis, especially for the NHS, but if sales figures from last year are any indication, we might be ready as well for more sneezy customers.
"We are certainly seeing our category bouncing back, recording both value and volume growth at the start of the 2021/2022 cold and flu season. Fisherman's Friend alone saw a 26.1 per cent increase in volume over the first three months of the season across all channels [Nielsen 12w/e 01.01.2022], and a value growth of 28.6 per cent between January and March 2022, which signals a clear return towards pre-Covid levels," White says.
According to a Mintel 2022 report on the category, the percentage of adults experiencing a cold in the last 12 months has increased by 12 per cent to 37 per cent as a result of greater socialising and interaction.
Data suggests that the coming months will continue to see the cold and flu category recover following two turbulent years during the height of Covid-19. According to Mintel, the value sales of cough, cold and flu remedies are set to rise 7.8 per cent in 2022.
Behavioural shifts
At the same time, the pandemic is still having an impact on key market trends across all health categories, and particularly when it comes to cold and flu.
"There has been a fundamental behaviour shift as consumers are much more socially aware and take a more conscious role in minimising the spread of germs to protect others [Euromonitor, April 2022]. This shift alongside sustained pressure on the NHS, increased awareness of looking after our own health and greater consumer confidence in managing their own health needs, has led to the home becoming a central point for healthcare," Elizabeth Hughes-Gapper, Jakemans Brand Manager, notes, adding that this "care at home" trend will give the OTC category a boost as consumers feel more confident to treat common ailments at home.
Since the pandemic, consumers are increasingly treating their health holistically. As such, they are more aware of the products they use and how this might affect their natural bodily rhythms.
Hughes-Gapper says Jakemans is well placed to capitalise on this increased holistic approach by promoting the use of natural ingredients in their products and the health benefits these deliver.
"Jakemans provides a range of soothing menthol lozenges in a range of flavours such as Throat & Chest, Honey & Lemon, Cherry, Peppermint, Blackcurrant, Menthol Eucalyptus and Blueberry. Jakemans uses only the finest natural ingredients, contain no artificial colours or flavours and are suitable for vegetarians. Each lozenge is bursting with menthol – an ingredient that releases natural vapours to soothe the symptoms of a sore throat and keep airways clear," she says.
"In fact, 19 per cent of adults are interested in remedies with different flavour options [Mintel, 2022]. This indicates that consumers are looking for ways to make being ill more bearable and brands that can offer a variety of flavours," she adds.
Jakemans is one of the most popular mentholated lozenge brands, with its Throat & Chest 100g being the top selling SKU within medicated confectionery over the last year. Jakemans SKUs dominated the top selling bag lines and drove an impressive 89 per cent of real value growth in bag formats within the last 12 months [IRI, 52w/e 14.05.2022].
Claire Campbell, Olbas Brand Manager, highlights another pandemic impact – an increased awareness of our impact on the wider community.
"This increased consumer attention to health and immunity should support strong sales for the cold and flu category as consumers pre-emptively stock up on essential relief products for the season ahead," he notes.
"Whilst the cold and flu OTC category saw a value decline in 2021, it has since been on the road to recovery. In fact, the cold and flu decongestants category saw a 67 per cent rise in value sales in the last 12 months [IRI, 52w/e 06.08.22].
In terms of likely growth areas for this season, Campbell says they are increasingly seeing consumers seeking out products that offer dual benefits.
"For example, there is a trend arising, particularly with younger consumers, for products that offer additional health and wellbeing properties. Olbas Bath combines soothing Olbas aromas with the comfort of a bubble bath offering a relaxing experience that soothes tired, aching muscles, as the natural vapours gently clear your head, delivering a dual benefit in one solution," she explains.
As the Mintel report finds that 41 per cent of consumers are interested in a cold or flu remedy that could help improve their sleep, Campbell ads that Olbas' decongestant properties can help to offer effective congestion relief throughout the night by simply placing a few drops on a tissue and placing it close to the bed, allowing the vapours to open up the nasal passages as you sleep.
"Many brands offer dedicated paediatric products within the range so it's important for retailers to offer the full range, as this will support brand recognition and further drive sales," she suggests.
"Olbas Oil, for example, is also available in a formula especially for infants aged over three months. Placing these alongside the original adult remedies will enable parents to quickly identify the best product for all the family and help consumers recognise the brand to further support sales."
Relief candies
Last season, relief candy proved an incredibly popular category as consumers sought solutions to the winter coughs and colds that arrived with the full lifting of lockdown restrictions in 2021. In fact, relief candy as a category has grown by a significant 35 per cent over the past year [Nielsen] – highlighting just how important it is for retailers to get their range ready for this season.
"Category-leader Halls is a trusted relief candy brand which has grown by an incredible 50 per cent year-on-year [Nielsen]," says Susan Nash, Trade Communications Manager at Mondelēz International.
"This makes the Halls range the fastest growing brand this cold and cough season, with penetration rates up 63 per cent year-on-year too, as consumer interest in this type of offering continues to expand. Singles are the most important format across the category, making up 61 per cent of sales," she adds.
Due to hay fever – which affects 26 per cent of adults in the UK – and summer colds, the relief candy category can certainly be a successful category year-round.
"Halls boast a cohesive look and feel across the portfolio, allowing consumers to find their chosen solution with confidence and ease. We advise retailers to stock the full range of the number one relief candy brand throughout the year to meet both the flavour preferences and full needs of shoppers," she recommends.
She particularly highlights that the products that are developed to help target specific issues at an early onset such as blocked noses, such as best-seller Halls Mentholyptus Extra Strong which provides menthol clearing feeling. Similarly, the Halls Soothers range, including best-selling flavour Blackcurrant, is developed to help gently soothe sore throats.
Mars Wrigley's Gell reminds us that their trusted brand Lockets has helped keep Brits going through the winter months and offers products consumers can depend on.
"Lockets contains a soothing liquid centre and a clearing menthol flavour that helps consumers keep a clear head. Lockets' double action formula is one that can be relied upon to calm stubborn coughs and ease discomfort. Each pack contains 10 sweets and the range includes three flavours – Honey & Lemon, Extra Strong and Cranberry & Blueberry," she adds.
She also asks retailers to make use of the dedicated range of eye-catching POS offered by Mars Wrigley to help make the most of over-the-counter medicines and encourage customers to buy on impulse.
"Having a fully stocked display will help maximise profit potential and encourage repeat visits from customers during the winter season," she notes.
An economic winter
It's no secret that the current economic climate is going to be having wide-spread effects on purchasing habits across the UK, and Jon White of Fisherman's Friend says this could have an effect on the category.
"With the cost of living rising, and store visits typically up 10.3 per cent and basket spend down 12.4 per cent as people continue to shop little and often [NielsenIQ], winter 2022 is likely to continue marking a new era of cautious shopping," White notes.
"As a result of this, we expect to see many medicated confectionery purchases during the coming cold and flu season, likely fuelled by a combination of needs-based and impulse-led purchasing decisions.
"During uncertain times, we know that people turn to more familiar and established brands that they know and trust. And with Fisherman's Friend containing one of the highest menthol contents of any brand available, this widely sought after and well-loved product is a must-stock ahead of the cold and flu season."
With a 157-year history, Fisherman's Friend has been helping to meet the increased demand for medicated confectionery and plays an important role in helping people to manage short-term symptoms. Ex-factory sales of Fisherman's Friend Original Extra Strong in the convenience channel are up by 89 per cent year on year, but White says there is still plenty of scope for retailers to capitalise on the growth of the brand.
"Also take the opportunity to reassure shoppers that they are getting a fair price during the current economic challenges. Fisherman's Friend will once again be making available 80p Price Marked Packs across its standard 25g range through wholesale," he adds.
For the past few years, Fisherman's Friend has invested heavily in marketing with its humorous 'Whatever the Day Throws at You' campaign, successfully keeping lozenges front of people's minds, with an integrated approach across TV, digital, social media and PR activity, peaking around the important winter sales period.
Running initially from 1 October until mid-December, the campaign will be back on screens this winter with a repeat of their successful 2021 winter seasonal campaign, which featured a series of humorous ident ads around Channel 5's popular Everyday Heroes series, as well as around the channel's weather bulletins.
"Celebrating our brand's fishing heritage, which has been at the heart of the family-owned business since 1865, our campaign coincides with the winter season where we traditionally see a spike in demand, whilst our strong start to the year proves how much sales growth benefits from marketing support," explains White.
"As such, it is a natural decision to repeat the activity to ensure our lozenges remain front of consumers' minds and we're confident that it will help to further boost sales for Fisherman's Friend."
Front of mind
Lincolnshire based Jakemans, established in 1907, has gone for a brand refresh ahead of what is expected to be a bumper sales season for the category.
"Remaining true to the heritage of the brand, the new logo and branding will retain its traditional styling and bold colours but will now feature a new logo and a standout white label on the front of pack," Hughes-Gapper explains.
"The brand is also proud to introduce a new 'J' icon with the aim that it becomes synonymous with the popular mentholated lozenge brand. The whole look is designed to help enable consumers to instantly recognise their favourite brand on shelf.
Launched in September, the new design saw the bag sizes change to reflect changing consumer trends.
Jakemans offer a range of different product formats that appeal to different consumer needs. The classic flavours of Throat & Chest, Honey & Lemon, Cherry, Peppermint, Menthol & Eucalyptus, Blackcurrant and Blueberry will now be available in a handy 73g format, whilst the top three selling varieties, Throat &Chest, Honey &Lemon and Cherry, will also be produced in a larger 160g bag size.
"We will be supporting Jakemans throughout the winter season with a strong TV OOH, radio and PR campaign ensuring consumers recognise the packs on shelf and the brand remains front of mind throughout winter, spring and other key seasonal moments," she adds.
Meanwhile, Olbas has launched a new TVC backed by £1.5million media investment, alongside a consumer and trade PR campaign to support brand and retail sales throughout the peak cold and flu season.
The brand also has a 'here to help' hub on their website, offering consumers lots of useful health advice and self-care tips developed in partnership with Family GP, Doctor Roger Henderson and Clinical Psychologist Dr Angharad Rudkin.
There is a greater demand for convenient and 'on the go' solutions as consumers continue a more 'normal' lifestyle, providing an opportunity for independents.
"Pre-dosed, smaller-sized products and pocket formats are all experiencing growth as consumers look for easy formats for 'out-of-home' usage. In fact, in the year to February 2022, Jakemans saw a 10 per cent increase in value sales and remains the third biggest brand in the sector [Mintel 2022]," says Hughes-Gapper.
Jakemans' three most popular flavours – Throat & Chest, Honey &Lemon and Cherry – are all available in a handy stick pack format, which offers an easy on-the-go solution for consumers looking to soothe the symptoms of a sore throat whilst on the move.
Sustainable options
The Cheeky Panda, the sustainable personal care, baby and beauty brand, is calling on retailers to stand by for a busy winter of colds and flu with its Facial & Pocket Tissues, Antibacterial Wipes and Handy Wipes.
The Cheeky Panda's products are made of bamboo fibre, which is naturally anti-bacterial and anti-fungal. They are vegan-friendly, and the wet wipe range is certified cruelty-free, too.
"The health experts say we should prepare for a big, early wave of flu this winter, based on what Australia has just experienced," Alex Winyard, UK FMCG Sales Manager at The Cheeky Panda says.
"Firstly, the current strain is the same one that caused the bad UK influenza season in 2017-18. On top of that, many young children here haven't encountered this strain of flu yet, so won't have built up natural immunity. Stopping the spread of germs is extremely important and will be a priority for shoppers."
Winyard highlights another pressing reason for stocking their tissues and wipes this cold and flu season. Unlike traditional tissues and wipes produced from wood pulp, The Cheeky Panda's range is made from sustainable, fast-growing, FSC approved biodegradable bamboo fibres.
"This means retailers and wholesalers needn't worry about having empty shelves and out of stock lines due to paper and tissue supply shortages this winter," Winyard says.
"Paper and pulp mills across Europe are either being mothballed or closed due to energy price rises, so wood-based pulp products look likely to face supply issues over the coming months. The good news for the trade is, The Cheeky Panda's bamboo-based products are immune to this as we have stocks ready to go in Europe."
The Cheeky Panda Bamboo Facial Tissues are perfect for customers suffering from coughs, colds and flu to help reduce transmission when properly used and disposed of in a bin, he says. They are completely plant-based, containing no additional plastic or harsh chemicals, and perfect for those who have allergies or skin conditions as they contain less tissue dust.
The Cube Facial Tissues contain 56 tissues per box, with a 0.08kg carbon saving per box. The Flat Box Facial Tissues have 80 tissues per box, with a 0.11kg carbon saving per box, and the Pocket Tissues (Plastic Free) have 10 tissues per box, with a 1.5g plastic saving per pack.
The Cheeky Panda's Antibacterial Wipes clean any surface quickly and easily. No sprays or other surface cleaners are required, and each pack of 100 wipes helps you reduce your Carbon Footprint by 0.4kg. Made with 100 per cent biodegradable bamboo fibres and free from plastic, they will biodegrade over time, unlike most wipes. There are no harsh chemicals used, just bamboo, 99 per cent purified water and 0.8 per cent plant-derived cleaning agents. Free from fragrance, fertilisers, pesticides and chlorine bleach, the wipes are tough on dirt and stains but kind to skin.
The Cheeky Panda's Handy Wipes are a pocket-sized way to clean any mess, from dirty hands to snotty noses, quickly and effectively. These dermatologically tested wipes can be used across all ages and skin types and are 99 per cent water with no added fragrance. As well as reducing consumers' carbon footprint, each pack of 12 wipes also prevents 24g of single use plastic entering the waste cycle, compared to a standard plastic-based wipe.
As consumers are becoming all too aware of the environmental impact of traditional paper tissues and wipes, they will be keen to see an alternative solution.
"We're heading for a perfect storm this winter," Winyard says, "with the new flu strain and low immunity levels causing high demand for tissues and wipes, in particular, environmentally friendly options. Add to this the likely shortage of traditional paper-based products, and with all this to deal with, it's time for retailers to get stocked up and help their customers keep happy and healthy, with The Cheeky Panda's sustainable bamboo tissues and wipes."
Get ready
Increased consumer attention to health and immunity post-pandemic, coupled with a boost of co-mingling, will see consumers seek out effective, convenient solutions to help relieve the common symptoms associated with cold and flu.
The NHS continues to be under pressure from the pandemic and the backlog of patients. As a result, the NHS recommends that patients experiencing winter ailments – such as a cough or sore throat – can be self-medicated and often treated without seeing the GP. This is really driving growth in the category and particularly in OTC, which remains the preferred option for consumers shopping cough and sore throat remedies.
The coming winter months will see the cold and flu category recover following two turbulent years during the height of Covid-19. However, new challenges emerging through the cost-of-living crisis will see the category continue to evolve. By stocking a range of remedies, such as medicated confectionery, cold or flu relief, cough syrup and decongestant, independents can maximise their seasonal sales.
Claire Campbell, of Olbas, asks retailers to ensure that their core range is aligned with consumer interest in prevention, encouraging early use of remedies and positioning products as helping to fight the development of seasonal ailments and associated symptoms.
"Despite the cost-of-living pressures, consumers are still seeking out trusted brands that offer reassurance and efficacy. Quality, trust and efficacy remain key for consumers, with branded remedies continuing to win out over own label in the cold and flu category," she adds.
Convenience stores are increasingly coming to challenge pharmacies as the first point of medical aid, not least because of their longer opening hours and increasingly wide ranges of remedies and palliatives. During the colder months consumers can become more reliant on their local stores so it's important to stock OTC medicine during the winter to cater for consumers shopping for remedies.
Given the trends, ensuring that the category is ready for the start of the season with early promotion will also support strong sales throughout the winter months.