It's a sopping wet morning with cloud cover reaching the ground but Weybridge looks lovely in the soaking landscape, and as JTI HQ appears through the haze of mist, with its thick curtain of dark, cobalt green trees and rolling apron of lawns before the main building, the scene feels very comforting and English– there is something essentially timeless and Home Counties about this corner of Surrey, with the Brooklands race track hidden just behind.
This is where JTI's General Manager Dean Gilfillan has "come home" to after an intrepid and globe-trotting career-so-far. Although he was born in Worksop, Nottinghamshire, Dean has spent his adult life ensconced in some of the world's most challenging social and commercial environments – in fact, he tells me that this is his first ever full-time job in the UK.
"I left 30 years ago to go and work for Unilever," he says. "They needed country managers in Africa. So I joined them, went to Paris to learn French for a year. Straight out to Gabon, then up into the Sahara, in Niger, where I was GM for four years. Then I met the tobacco boys and resigned from Unilever to join Rothmans as GM in Nigeria. So I did about 10 years in all in West Africa, thoroughly enjoyed it."
Gilfillan has the sheen of the explorer – tanned, slightly weathered but glowing with the energy that comes from being a globetrotter, and I wonder whether there is some sort of background that predisposed him to this wandering lifestyle.
"I think it might have been a bit of family influence in there," he admits. "My father was in the Royal Marines in the sixties and at the age of two we were in Singapore when he was fighting in Borneo, as it was called at the time. He'd previously been in Aden, now Yemen. So I think it was a bit of family influence, but I always loved the idea of the adventure of travel. "
After BAT acquired Rothmans in January 1999 he moved to Switzerland and spent four years there. "Switzerland is a beautiful place, but I got a bit bored." No kidding. "So I volunteered for the start-up in Iran and had four years there, then moved to Ukraine as GM, then Kazakhstan and Central Asia as GM, then Scandinavia, based in Denmark, to run that cluster for four years."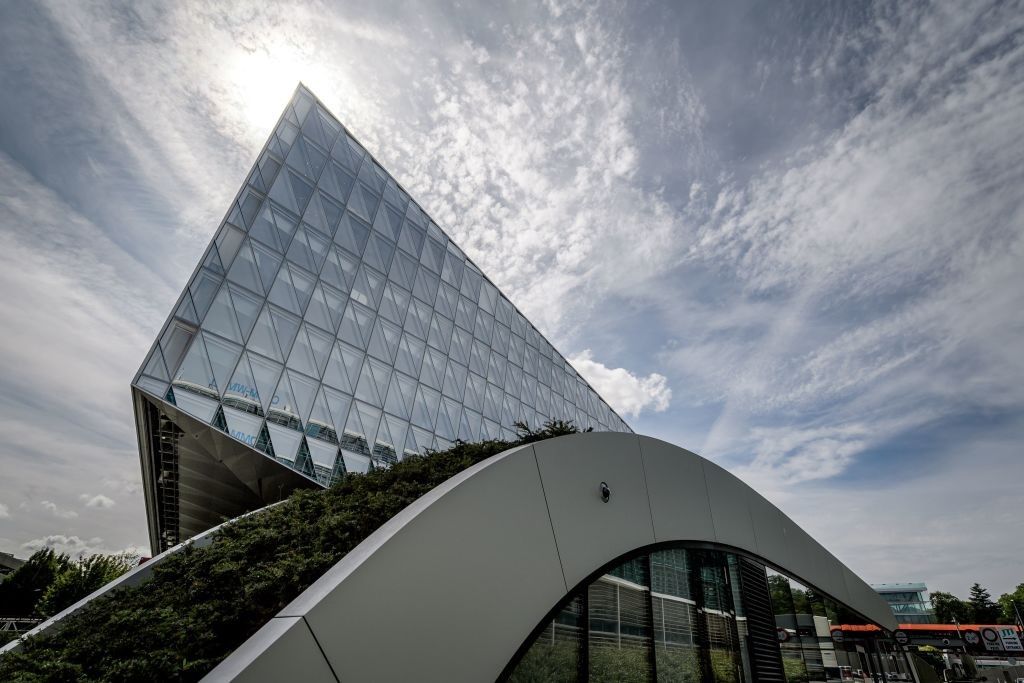 The itch got to him before too long, however. "So I resigned again to join JTI – back to Kazakhstan, Central Asia and Mongolia for a year and a half," he says. "But my dream job was always Russia, at the time the biggest market in the group. And happily enough, after a year and a half, they offered me the Russia role. So I moved to Moscow for three and a half years, and was delighted in 2019 when the group offered me the job running the UK market."
Which brings us back to Weybridge.
"I did worry that the UK might be a bit boring," he says, lifting an eyebrow, "but not a bit of it. The UK is dynamic in terms of competition, regulation, category development. It's no different to Russia."
Moscow on the Thames
The Russian theme is underlined by the fact that Gilfillan has returned to a revolution here: a vape revolution. JTI owns leading pod brand Logic, with literally half the UK market in that category, as well as in factory-made cigarettes (FMC), and I ask how he is riding the wave of change from traditional tobacco to nicotine alternatives – which I hazard is further along here in Britain than in Mongolia.
"I have been very pleasantly surprised at the appetite for innovation with UK consumers," he says. "It's not just a vape revolution, it's a nicotine revolution."
He thinks turning away from traditional cigarettes is not a sign of disenchantment with the nicotine that brought people there in the first place. On the contrary, there is a rolling change, if you like, from FMC to roll-your-own and from tobacco to vape, but also to heat not burn and now – most dramatically, perhaps, to nicotine pouches that contain no tobacco.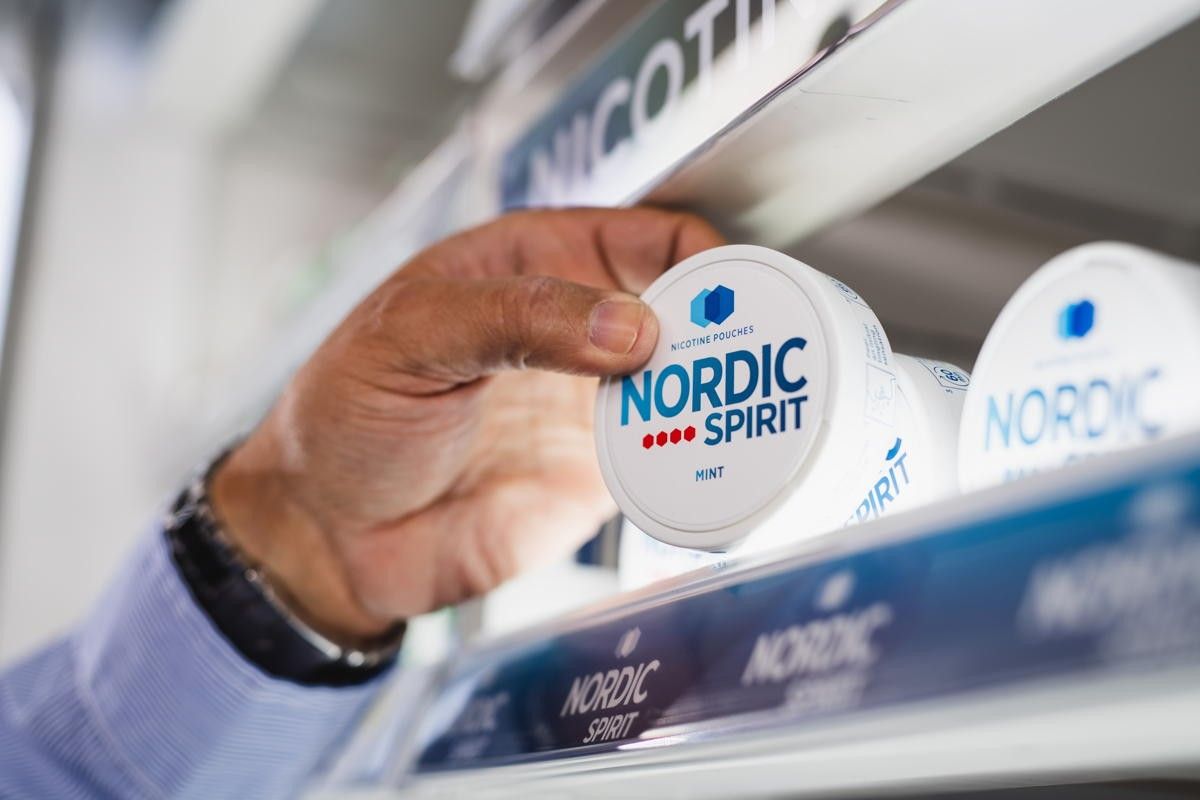 "When we decided to launch our Nordic Spirit nicotine pouches, which are tobacco-free and deliver the nicotine through the gum, I did wonder whether the level of adoption by UK consumers would be big enough for the category to grow, but it's absolutely flown," he says.
"We are very happy so far with our  Ploom launch, which has been in the market for coming up to close to a year, very much on a test basis in London," Gilfillan says.
JTI has not gone as far as certain competitors, in declaring that they will end their commitment to FMC and other traditional tobacco products altogether.
"I think there will always be a core of consumers who love their RYO, and FMCs, and will stick with tobacco no matter what, and this is why our global strategy is all about consumer choice," he explains.
"We believe in choice, so we'll continue to provide choice in vape, heated tobacco and nicotine pouches, cigarillos, every possible category in the market."
What this shows is that JTI is in the nicotine business rather than the tobacco business, and remaining flexible best suits the ongoing revolution in the habits of smokers – even if we can no longer fairly call nicotine consumers "smokers".
"We're finding increasingly that there are a significant number of dualists who cross categories – people who enjoy smoking, who enjoy tobacco, but don't always have the opportunity or the occasion to smoke," Gilfillan says. "They will quite happily use Nordic Spirit, they'll quite happily vape sometimes; and there's also a high level of dualist tobacco use – smokers who also are happy to try the new category of heated tobacco with Ploom."
It is a vitally important insight that the consumer is not reducible to a tick-box and may instead occupy several sales categories at once. Just because the world wants smoking to disappear does not mean the quickest way of doing it is to ban it or demonise tobacco: the world is not so cut and dried (a tobacco metaphor?) and it is best – most profitable – to bear that in mind when going to market, not to mention keeping alive the concept of freedom of choice in these somewhat puritanical times.
JTI recognises that cigarettes are a legal but controversial product. People smoke for pleasure and there are real risks that come with it. Accordingly, JTI believes that tobacco products should be appropriately regulated, but they also believe in the freedom of adults to choose whether they want to smoke. These risks distinguish tobacco from most consumer goods; they place upon the industry a real responsibility and JTI expects to be held accountable.
Explicit about illicit
And speaking of banning tobacco, Gilfillan want to talk about the practical consequences, as opposed to idealistic motives, of doing so.
"We have studies – one has been done for the last 15 years in 71 countries around the world – that show that if the price of tobacco increases by 10 per cent more than people's incomes, the illicit trade grows by seven per cent," he says. Let that sink in, as they say on Twitter. "We are not against paying our due for the government budgets, as long as it's reasonable and predictable," he adds. "It's when we get the shock increases, big increases in excise … I've seen this in the UK, I saw this in Russia: all you do is feed illicit trade."
I mention the exploding black market was seen in South Africa when the government banned tobacco during the recent lockdown, when the mafia instantly moved in – he must have some experience of that sort of the having been in Ukraine and elsewhere. JTI is very actively anti illicit tobacco.
He explains that we have to be vigilant and pro-active because the illicit trade in the UK is surprisingly prevalent. "I was astonished when I arrived, and the team told me that even according to HMRC estimates, it could be anything between 20 and 25 per cent of consumption in the UK," he admits. "And this is basically an island with a pretty good customs service, pretty good law enforcement.
Gilfillan says the developing illicit trade is shocking. "We're seeing an increase in the level of counterfeit [cigarettes], which is even more worrying in a way, because the counterfeit production has no elements of health and safety control, ingredients, quality, whatsoever," he says.
"We've done analysis that shows this stuff contains asbestos, rat droppings, other animal remnants. So we have to be very active and we have a whole range of programmes running with the trade – such as our Don't Be Complicit With Illicit campaign that's been running for a few years now and can be found via our microsite, JTI Advance."
The double danger of anti-tobacco drives, then, is that they are bad for smokers' health and the Exchequer's revenues at the same time.
Gilfillan explains how during lockdown, illicit trade was impacted by border closures and travel restrictions and how the benefits of that were witnessed both in the legal tobacco industry and in excise payments to government.
"But illicit didn't stop by any means," he says. "These are creative guys. Their supply chains, in terms of efficiency and effectiveness, are probably some of the best in the world. So even in a recent survey we did, around 32 per cent of consumers admitted to buying illicit tobacco products in the last month.The hotspots really are the northwest and northeast. In some cities in the northeast are at around 70 per cent illicit product."
World-beating products
I joke that JTI is doing so well in the UK nicotine market that it is just shy of attracting attention from the Monopolies and Mergers Commission. While there is no danger of that, it is undeniable that JTI's range of products and brands has an impressive span and dominance in all nicotine categories.
In FMC they own the UK classics: Benson & Hedges, Silk Cut, Sterling and Mayfair, Kensitas Club in Scotland. As the value FMC and RYO segments have grown alongside endless tobacco tax increases, many of these brands have joined the one that has long been the RYO leader – JTI's Amber leaf, which currently enjoys  around 26 per cent market share.
"It's been the number-one tobacco brand in the UK for over a decade now," Gilfillan says. "It was launched around 30 years ago by the Gallaher the team pre-acquisition by JTI group. Then we have the Sterling family, the number-two offer in RYO and the fastest-growing, which together accounts for accounts for more than 50 per cent of total RYO consumption."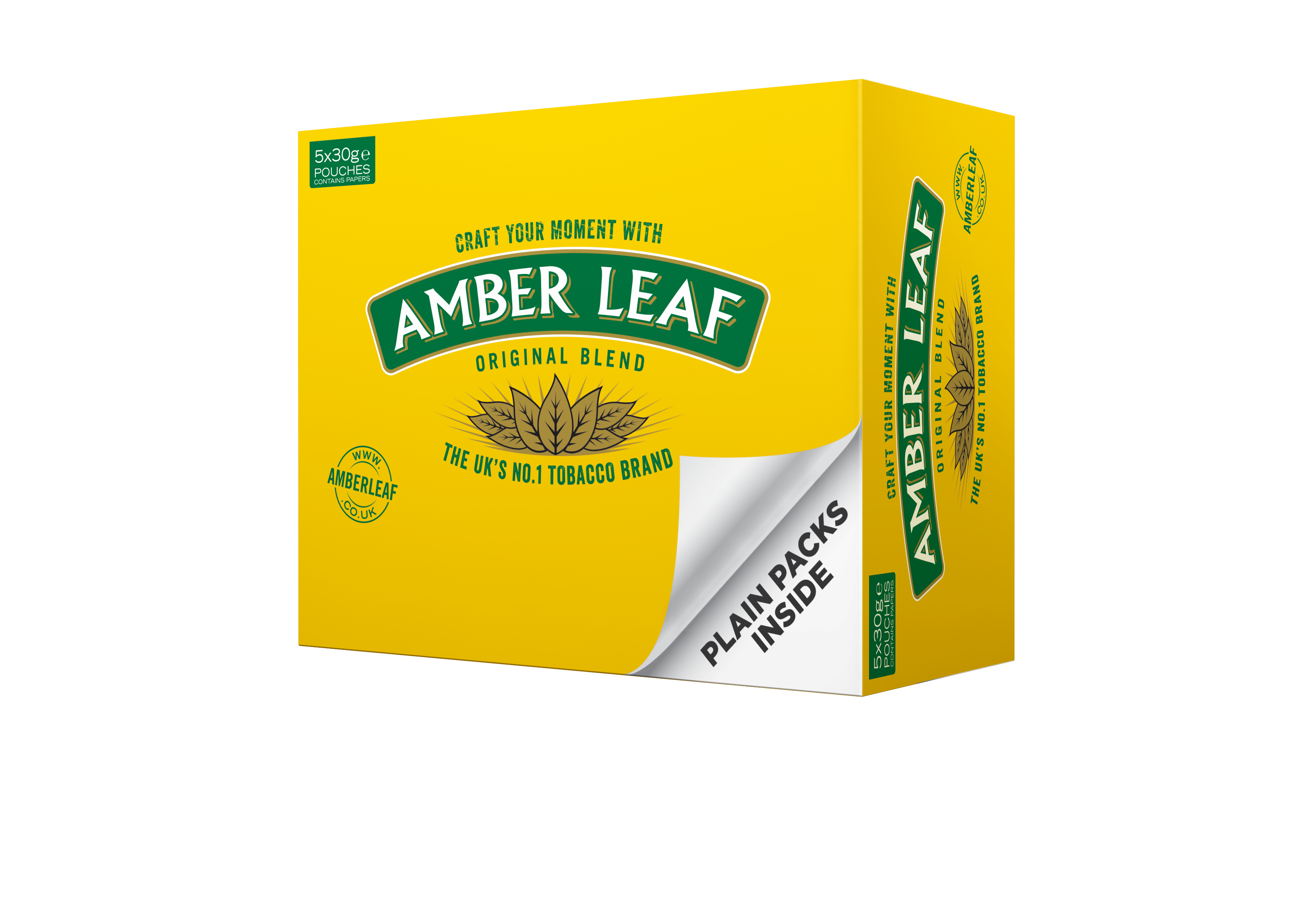 As prices keep increasing, he says, JTI needs to plan the segments that the consumer needs, and that means value FMC as well as migrating brands to RYO
"We do have very strong brands. I believe Sterling and B&H Blue are now the number one cigarettes in the UK by share, and we're very confident that even when our brands are at a slight price disadvantage in the trade, they're strong enough to still grow. So we have a very strong portfolio right the way through in RMC and RYO."
Despite an ongoing annual three per cent decline in traditional cigarette sales, there is a big compensatory increase in other nicotine categories, and Gilfillan is hugely optimistic about the sector as a whole. "I think there's still a very strong future for all nicotine products, including tobacco," he affirms. "The total value of tobacco in the UK market was £17.5bn last year,  still incredibly significant for all trade channels, including, of course, convenience."
Cigarillos benefitted hugely from the menthol ban in May 2020 because their leaf-wrapped production made them exempt from the flavour ban.
"Sterling is a very strong brand," Dean acknowledges. "And the Sterling Dual Capsule Leaf-Wrapped cigarillo launch has been an enormous success. We now hold over 92 per cent of the cigarillo category. Because it's a great product with a strong well-known brand that provides menthol, it's got the capsule, the spearmint flavour and it's still growing."
For tobacco brands in the UK, the biggest headwind is regulation and increasing tobacco duties and with vape literally about half the price of traditional tobacco products, not to mention possibly 95 per cent less harmful, according to Public Health England, what's not to like?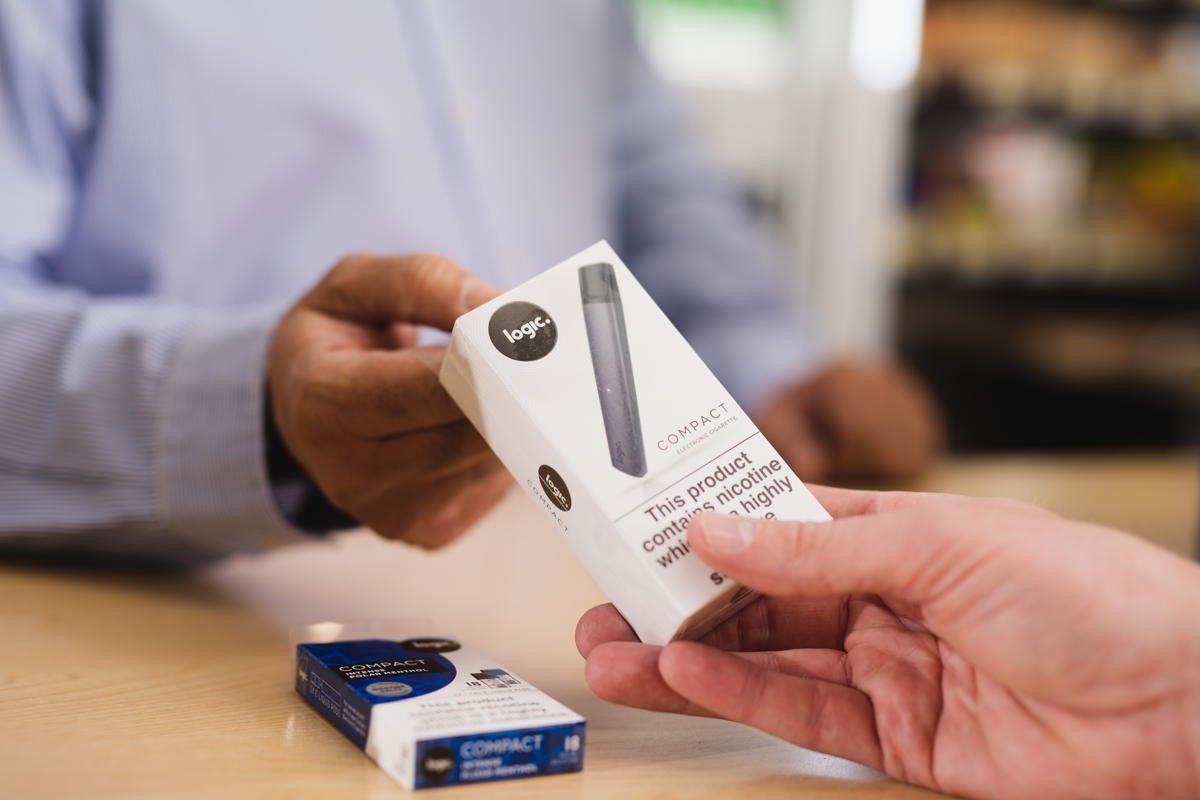 "We've seen from our data that the closed-tank segment is by far the fastest growing in the market and we'd expect that to continue," Gilfillan says. "It's all about the convenience, value for money, range of flavours, ease of use. This seems to be the predominant factor in consumer choice. Which is why Logic is such a good must-stock product for your readers, because it is brilliant value for money and incredibly easy to use, probably the easiest in the category from the big players."
The heated tobacco devices now coming to market are starting to embed themselves in the affections of smokers who especially love the taste of tobacco. These devices retain more of the traditional flavour than the fruity-flavoured vaping options, and tobacco flavours are thought to be more satisfying and authentic.
JTI's challenger brand and device is Ploom – "a fantastic product," says Gilfillan proudly. The device offers great technological advances for a better "smoking" experience.
"It's much easier to use than other products on the market," he says. "You can use a whole pack of EVO tobacco sticks on one charge, and this gives another alternative to consumers who want to continue to enjoy the flavour of tobacco that isn't available in anywhere near the same degree of quality in other products.
"Even though you might find tobacco-flavoured vape liquids, they won't replicate the quality of flavour to the same extent that heated tobacco can. We're learning as we go along: we've taken a very iterative and agile approach to the launch, testing different concepts, methodologies, approaches to consumer. And this will put us in very good stead when we decide to go wider in the UK. But we're not rushing it, the objective is not to get Ploom listed right across the UK as quickly as possible."
Gilfillan is very keen to see the Ploom family of devices (a new version, Ploom X, was recently launched in Japan) on sale in the convenience channel. "We rely very heavily on the convenience channel, it's at the heart of our business, it still accounts the majority of our volume across all categories," says Gilfillan.
"From the trials we've done in convenience, where we place the promoter with the Ploom device with the EVO tobacco sticks in-store, we have seen very good uptake of device and stick sales. So I'd be very keen that we continue to use our strong relationship with the convenience trade to drive the growth of Ploom and EVO in the future."
The only bump in the road with is the price of entry, so to speak, with the initial investment in the device itself a barrier for some consumers. How does JTI propose to overcome that?
"We will address that over the coming months as we start to roll out wider in the convenience trade," he replies. "We're looking at a range of options to provide to either pay a minimal amount up front, free trial for a number of weeks, and then pay if you want to, the full price, along with a range of discounted price options to drive device uptake in the future.
In the meantime, Nordic Spirit is flying off the shelves – and it doesn't need to be hidden in a gantry, of course. I remark that it's an item where shoppers say, "Oh, I'll take one of them as well," as they buy the vapes or whatever nicotine product they came in for. Then, after a while, they come in specifically for their pouches as well. Gilfillan thinks pouches are the ultimate in convenience and therefore usability – and thus sales.
"I think the development of Nordic Spirit is a fantastic opportunity. I was surprised that there didn't appear to be any barrier to usage, by having to put the pouch under your lip," he says.
"I wondered whether people would find it uncomfortable or strange – but not at all. There's no vape, no ash, no smoke, no smell, it's not intrusive at all.At a festival or on a flight or in the car it's a brilliant option."
Pouches are the anywhere nicotine hit, and volumes of the entire category are still growing very quickly, probably doubling over the year. "It's a very convenient option for the convenience trade, easy to store, and we made some big efforts at the start to convince the convenience trade to list the products and stock it to the point of giving away the units with the stock to get the initial listing with our customers."
I come away from the interview reassured that JTI is a firm ally of convenience. Its brands and strategies, as well as the attitude and outlook of its general manager, appear in perfect sympathy with the channel and what it represents.
"We're totally committed to all of your readers," says Gilfillan. "They are the heartbeat of our business and we will continue to do everything to ensure we thrive together. It's in our interest to ensure that they do well, which helps us do well. So I just want to wish all your readers, their families, friends and loved ones a very Happy Diwali. And I wish them all the best for continued success together with JTI UK."