Bill Grimsey, as well as being a long-time friend of Asian Trader, is one of our great captains of industry, and has been involved in retail both here and internationally for five decades. The ex-CEO of Wickes, Iceland and Focus DIY, Grimsey also helmed Booker for a time and has been on the frontlines of the business battlefield over the years, emerging bloodied but hardened by the experience – and retaining his sense of humour.
He has a love of British towns and British retailing, and takes a personal interest in the fortunes of the nation's high streets, which he sees as being slowly corroded and destroyed, first by out-of-town shopping, then online retail, and now Whitehall's neglect and incompetence.
To that end, Grimsey has just published Against All Odds, his fourth research document in a series of investigations into the UK's local stores– the small businesses he sees as the backbone of local economies and the living essence of national wellbeing, keeping alive communities threatened by international corporatism and the dead hand of big government.
He funds these papers himself so that he can give an independent opinion about the state of UK retail and what needs to be done to revive the country's neglected and suffering town centres.
What is revealed is enlightening and deeply disturbing by turns. In short, thanks to the pandemic and unfair blunt government policies, the UK's small Mom and Pop High Street businesses, along with the hospitality and services sectors as a whole, are now saddled with four or five times the debt levels they carried into lockdown.
On a cliff-edge
As the repayment period for government loans begins, furlough ends, and rents (and rates and taxes) begin to fall due once more, the High Street is standing on a cliff edge. For Grimsey, this situation is the culmination of forces ranged against local retail that he has been warning about for nearly a decade now.
"My original 2013 report was built entirely on the challenges facing our town centres brought about in the first place by the changing habits of shopping – online shopping and out-of-town shopping," he explains. "It argued that we've got too many shops: we're going to have to close a lot of them down, we need to reinvent that towns around the community hub and 'declone' them – after we cloned them all over the last century."
Grimsey had a vision of a re-invigorated local life and economy, where independent (rather than chain) local businesses support and feed-back into their communities, bringing prosperity and employment and social connection to the area.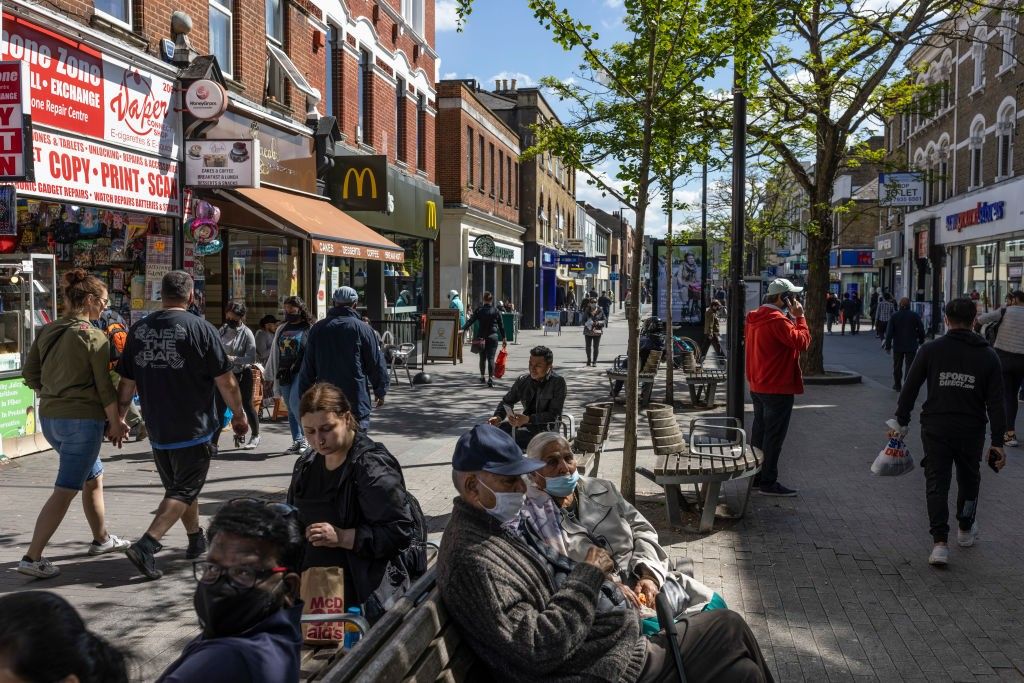 "That message of a community hub based on health, education, entertainment, leisure, arts, crafts, and some shops, and the fact that we've got heritage to build on in every town so they can be different, hasn't changed," he says.
But what has changed, and what he addresses in Against All Odds, is the catastrophic effect of the pandemic and lockdowns, amplified by Westminster maladroitness. Governmental damage added to the ravages of the virus was chiefly manifested, Grimsey believes, in the way that aid and permission was granted to big business at the expense of local stores and enterprises.
"We've uncovered an unfair playing field for independents versus bigger chains and bigger businesses, and that applies to your readers as well," he says. "I acknowledge that the local convenience store during this pandemic has had probably a better time sales-wise than it's ever had. But the bigger chains, for example, were given the same rates reliefs as your readers."
A rigged game
It wasn't just rates that rankled: smaller specialist indies were forced to close while big chains selling the same products were allowed to continue trading.
"I said [to an all-party committee in Westminster last October] that giving Tesco, Sainsbury's et al., the business rate relief is totally unnecessary, they're going to have a bumper time and they don't need it. And lo and behold, about four weeks later Tesco came out and repaid theirs. And in fact, £2.3 billion has been repaid to the Treasury by embarrassed supermarkets and most of the bigger chains except those that are privately owned – so Iceland, The Range – Chris Dawson and these people have effectively got this money and it goes straight into their pockets."
Redistributing the returned taxpayer largesse to small businesses that could actually be saved by it (and thereby helping local high streets and communities) seems to Grimsey a no-brainer. "It's not fair," he says, "so why don't we talk about how you can level that up a bit?"
One of Grimsey's main contentions in the latest report is that the £2.3 billion – already budgeted for, repaid and therefore available as an accounting windfall – could wipe out at a stroke the fresh debt dragging down high street shops and services. It would be a justice jubilee that could make amends for the injury of watching their businesses waste away while more influential entrepreneurs bent the ear of government in their favour.
"People like Theo [Paphides] with Rymans was able to stay open by arguing that he was essential because of the Western Union that goes through there." Grimsey opines with real frustration. "I've had stationers on the phone to me crying because they can't open. It wasn't fair, and that's the first thing we uncovered: the government was giving money away on a blanket basis."
I remark that it all sounds like a typical Whitehall disaster: reactive, short-sighted and implemented by those who have never run a real business – the usual laments.
"I think you're right, and as [Chancellor] Sunak said, we'll do whatever it takes," he says. "Now, here we are, at a point in time where the business rate belief is about to stop. And my review says independent retailers, particularly the 'non-essential' ones that were shut, and even your readers, should get an extension to that business rate relief, until at least April next year which is the end of the fiscal year for government."
The debt noose
So also ease off with loading up stressed businesses with extra costs following their period of enforced revenue loss, where they've suffered disproportionately?
"That's a straightforward thing and everybody should be calling for that," Grimsey nods. "The second thing that they've got to do is to look at the debts people have taken on. Our research has proven that many of these small businesses have balance sheets that wouldn't stand up to scrutiny for a normal loan with a bank under due diligence."
In fact, Grimsey's report reveals that businesses who have taken on most repayable grants and loans during lockdown are exactly the ones that could be damaged badly by this negative financial gearing. With over half small businesses capitalised at between just £25,000 and £100,000, the new pandemic-related debts could quickly sink them, and owners know this: Grimsey's report highlights the mental distress of owners pushed to the brink by enforced closure – to the extent that he even reports on suicide pacts planned in the event of impending bankruptcy.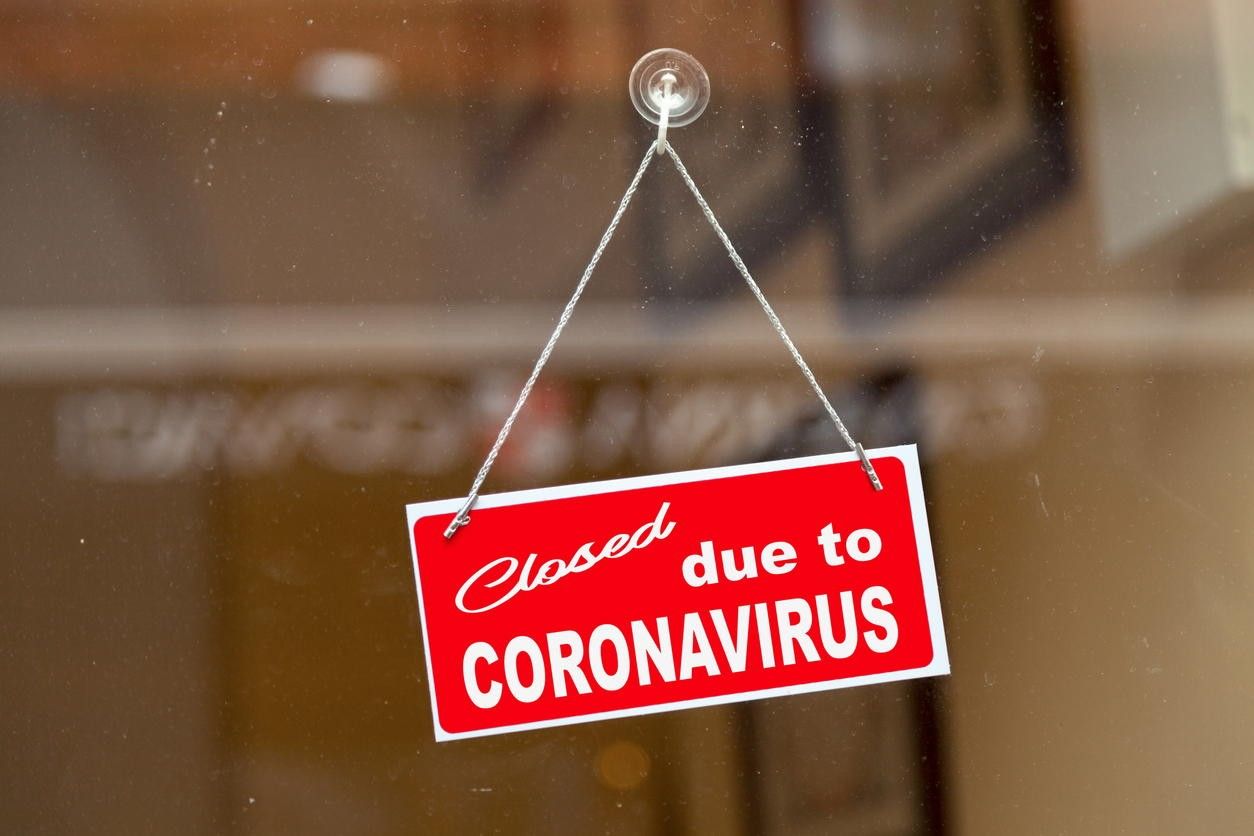 "The fact is that I believe, without being the bearer of doom and gloom, that there could be 50,000 minimum businesses go bust," he says. "Most of them are family businesses, often backed by their houses, by the way. And let's say there was just five people in each business – and that's a very low-ball estimate – that's 250,000 people unemployed. But the numbers are probably closer to ten people per business, so that's half a million suddenly out of work. And these people are so financially wrapped up in their businesses that they lose their livelihood."
Grimsey is firm in his belief in the necessary solution to avert a looming catastrophe: "This government needs to look back at what it's done, which is the furlough exercise, the business rates exercise, the issues with landlords preventing them claiming back-rent and all the rest of it, and to let it go in one short, sharp burst."
He points out that this has been done before – the idea of the government taking on debt to solve problems, and then slowly paying it off. He says that we have not finished repaying the USA for loans that helped the UK fight Hitler, and even more interestingly, he notes that the abolition of slavery was paid for by the nation for many years:  "We've only just finished paying off the compensation to slave owners. Those slave owners were the landed gentry here. These are the people that are already at the top of the money tree. We've just finished compensating the establishment for slavery."
If we can do that for the greater good, we can certainly spend something to save our high street businesses. Compensation should not only be for the already rich, he believes – or for the corporates who have done so well out of the lockdowns at the expense of local shops.
A new localism
Grimsey's report is not all doom and gloom, though. Without wishing to invoke a cliché, it remains true that in every crisis an opportunity arises, and he sees this enormous "shaking of the box" that the pandemic has presented, as providing an opening, a chance to start doing things differently.
Grimsey knows whereof he speaks, having been at the cutting edge of globalisation that has been ongoing since at least the 1980s – a process that went a long way to hollowing out our high streets in the quest for ever cheaper and more convenient products.
"I de-seasonalised fresh food, along with a cohort of retailers, in the 1970s," Grimsey confesses. "We single-handedly took every van salesman off the road and replaced them with centralised temperature control distribution, which enabled produce from all around the world to reach everybody's house. And today, my grandchildren don't know that strawberries only grow six weeks of the year in this country. That has to stop," he says,  "that is going to be unpicked. We are going to re-seasonalise. My grand-daughters have already said that they don't want beans flown in from Kenya every day."
Fresh beans from Kenya are cheap, but they keep Kenyans poor, for example, by restricting them to farming commodities instead of developing their own economy with value-added industries. Could it be that we have by unlucky pandemic chance reached a point where things could improve?
"I don't think there's any doubt," Grimsey answers. "I've advocated localism on steroids since June of last year. I think the political landscape needs to be changed."
His solution is localism, decentralisation, building back better – but from the bottom up, with people who live in these places and have skin in the game making decisions and pursuing outcomes that will personally affect them.
"We need to decentralise and in my view that starts with economic regions: northwest north east, Midlands, south east, south west, Wales, Scotland, Northern Ireland. Assemblies with lots of powers that then can be devolved down to the place-makers and the community-makers inside small locations."
But for that to happen, he says, you need leaders that will stand up, step up to the plate. "And this review is actually quite damning of the chief executives of local authorities, saying that they're just plainly not good enough for this job. It's a massive job."
He thinks local authorities need high calibre people because they are competing in a market, not running a soviet distribution system:
"You've got to compete for people to come and live, work, play and visit these places for a reason. And that reason is no longer Debenhams, it's no longer Arcadia, it is no longer Gap. They're all closing down because we're changing our habits. So what are you actually doing to galvanise the community behind some vision for the future?"
This goes together with educating the young about the fact that just because it's cheap and made in China or Vietnam, doesn't mean it's OK – for the local area or for the planet.
"For example, when I go out with my grandchildren, I say, where do you want to go? They say Primark. So I explain to them why they're not going to Primark, and about exploitation of labour, fast fashion contributing more CO2 to the climate than the world's jets do in a year. Suddenly their eyes open. I say, look, poor people are getting nothing to put that T-shirt in your basket for £2."
Of course, it's a big leap of imagination to believe that consumers will pay more because something is more ecological and produced locally – but Grimsey argues that it can make economic sense to bring manufacturing back home and redistribute the profits downward a bit from "shareholder level" (or indeed billionaire level) to a less exalted but quite liveable local level of mild prosperity for more people.
"Look, I am not a socialist," he says hastily. "But I am advocating stakeholder capitalism, rather than just shareholder capitalism. What we need to do is to make sure everyone has a stake in the business, is benefiting from the business. And I've got no problem with entrepreneurs getting a level of wealth, which is more than some other people. That works, but let's not get to vulgar levels where ten people in the world own most of the world and can fly up in a spaceship and all that kind of stuff."
In the end, the logic is simple: local businesses help local people, and they add up to making the country a more prosperous place for everybody.
"Every time a coffee shop opens in your town, if it's a Nero, a Costa or Starbucks, the pound that you spend there, most of it's going abroad. Whereas we all know if it's local business, most of that pound you spend stays in the local economy, and it will be a much better place to be. And by the way, Starbucks still doesn't pay its taxes here. How long are we going to put up with all this?"
Again, it could just be that the lockdowns, while indebting many of our small businesses, have enabled the scales to fall from people's eyes – certainly in convenience it appears that people have rediscovered the value of living locally.
"And local shops are the backbone of local communities: they not may not be the backbone of the economy as a whole in terms of numbers, in terms of pounds. But they are the backbone of the community and the UK economy, in terms of putting back something into society," Grimsey concludes.
Against All Odds is a stirring battle cry for a struggle that is just beginning.