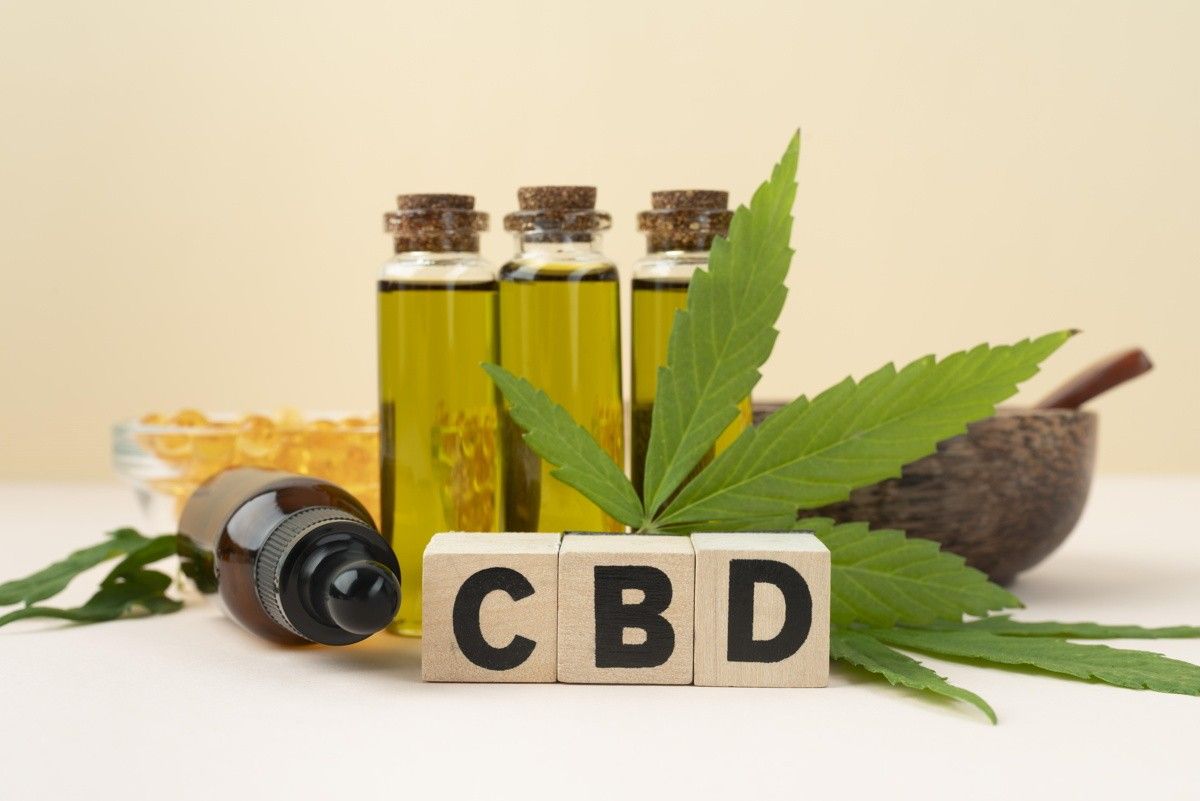 The UK has become the first country in the world to regulate the market for safe, orally-consumed legal cannabis extracts, following the release on 31 March of the Food Standards Agency's (FSA) public list of cannabinoid (CBD) products permitted for sale to consumers.
With the publication of the list – a key stage on the path to full authorisation, expected next year – only those CBD products featured on the list can now stay on the market, in line with the UK's Novel Food requirements. Products not included must be removed from shelves.
"The CBD market is growing rapidly. The FSA has been working to move the CBD industry into compliance. Today we have taken the next step in our pragmatic approach to making sure CBD products are safe and what they say they are," Emily Miles, chief executive of the FSA, said during the release of the list.
On 30 June, the FSA updated the public list, adding almost 6,000 more CBD products to the list. Nearly 12,000 products are now on it. The agency added that the list is now closed and further requests to have products put on the public list or evidence sent are no longer being accepted.
"This has been a long and complex process and we are grateful for the help and cooperation of the CBD industry as we reach this important milestone on the path to bringing CBD products into compliance and protecting consumers. The only changes we envisage being made to the list now will be to reflect the status of products as we move to authorisation, and any routine corrections," Rebecca Sudworth, director of policy at the FSA, said.
"We have seen the list, which contains almost 12,000 products, grow considerably since March when we first published it. The publication of the initial list prompted a number of companies to come forward with new evidence linking large numbers of individual products to existing applications, and so we made a final call for evidence to support businesses in achieving compliance for their products. We think it is important we get this right, and it is encouraging that so many companies want to get their CBD products on the path to authorisation."
Businesses can continue to apply for authorisation of CBD food products. However, new applications will not be eligible for the public list and should not be put on sale until they have been authorised.
CBD products are "novel" and therefore need to be assessed by the FSA for safety before being placed on the market. Currently, no CBD products have been authorised for sale in the UK. The CBD public list shows which products have a credible application for authorisation with the FSA.
The inclusion of a product in the list means that the application is credible and the FSA has, or is shortly expecting to receive, significant scientific evidence from the applicant with which to judge safety, Miles noted.
"I want to emphasise that the FSA is not endorsing products on the public list, and inclusion on the list is no guarantee that they will be authorised as they have not yet been fully assessed for safety. But we have taken the step of publishing the list so that local authorities, retailers and consumers can make informed judgments about what they stock and buy, as we gradually bring this growing market into compliance with the law," she said.
CBD products on the FSA list have been undergoing assessment by the agency in a long and rigorous process. This was open to any CBD product designed for oral consumption that was on sale in the UK on or before 13 February 2020, with the deadline for applications set at 31 March 2021. Any product launched after 13 February 2020, or which was not the subject of a dossier submitted by the cut-off date, may not now be sold until full authorisation is granted.
Validated applications will now move on to a full risk assessment. Those that are shown to be of a low enough risk must also go through a risk management process before a recommendation can be made to Ministers on authorisation.
The Association for the Cannabinoid Industry (ACI), the UK's CBD sector trade body, has hailed the publication of the list as a "major milestone" and "momentous step" for the category.
"[The public list] demonstrates the progress the sector has made to meet compliance requirements and creates greater regulatory certainty which, in turn, will increase levels of consumer trust, encourage investment in the sector, and promote innovation," Steve Moore, ACI co-founder, commented.
ACI has spearheaded the CBD industry's response to the application process from the outset. In September 2020, it created a scientific-based consortium of members to submit a "super-dossier" on their behalf. This was lodged with the FSA in February 2021, and has been vital in helping members' products be placed on the public list.
"We are hugely proud that, through our consortium study, all members of the ACI have been included on the FSA's public list, therefore earning the right to continue to be sold within the UK," Moore said.
Selling responsibly
With the public list now viewable, the FSA has called on retailers and local authorities to help bring the CBD market into compliance by prioritising the removal of products from sale that are not on the list.
"We have created the public list to help local authorities and retailers prioritise products to be removed from sale. If a product is not on the list, it should be removed from sale because it is not attached to a credible application to us for market authorization," Miles has said.
The ACI has also confirmed that it is working in tandem with Trading Standards to enforce the new rules immediately, with any company offering unlisted CBD products for sale facing possible action by its officers.
Businesses selling CBD products – including convenience stores, supermarkets, health food shops, pharmacies, online retailers, cafés and restaurants – have been urged to check their current stock against the list to ensure they are compliant. ACI has launched a new website to easily verify whether a product is being sold legally.
Retailers selling CBD products may need to make serious use of this resource as a recent analysis from CBD-Intel has suggested that the majority of CBD oral products on the UK market – such as oil tinctures and capsules as well as foods and beverages – will have to be removed from sale, significantly affecting many retailers and consumers.
CBD-Intel compared the FSA list of CBD products which are allowed to be sold with its own list of the products stocked by retailers, and found that only about a third of products currently being sold can legally remain on the shelves.
The analysis, conducted in April soon after the publication of the list, showed that of about 3,300 oral CBD productsbeing sold to consumers, about 2,000 have not been submitted to the government agency and therefore could be the target of enforcement action.
The analysisby CBD-Intel also found that:
98 per cent of all applications still lack evidence – suggesting it will be a long time until they are fully approved, even if their sale is tolerated in the meantime.
At least 15 per cent of products may be using illicit THC, the compound which produces a cannabis high.
"Our analysis confirms that the FSA's new list means a major shakeout of the CBD products available in the UK," said Tim Phillips, managing director of CBD-Intel. "And while the products on the list can likely continue to be sold for now, there is still no guarantee that they will eventually be fully approved by the FDA as novel foods, so some uncertainty remains for brands, retailers and consumers alike."
Another point to note is that the FSA list only covers products sold in England and Wales. CBD products on sale north of the border are subject to a separate authorisation process managed by Food Standards Scotland. In Northern Ireland, meanwhile, companies must continue to adhere to EU Novel Food rules and procedures as a result of Brexit protocols. Besides, products designed to be inhaled, such as vapes, or applied to the skin, including cosmetics and massage oils, do not fall under the FSA's remit. These were not assessed and will not appear on the list.
Booming demand
The UK's market for consumer CBD products was worth £690 million in the year to April 2021, according to ACI estimates – more than double the level of sales recorded in 2019, when the market was valued at £314 million.
That was almost a third higher than a pre-pandemic projection, when the seminal market sizing study undertaken by the Centre for Medicinal Cannabis (CMC) in 2019 estimated the market would be worth £526 million in 2021. The CBD market is predicted to reach a market value of £1 billion by 2025.
ACI's Moore credits the boom during the coronavirus pandemic to consumers rushing to alleviate Covid-linked symptoms. CBD is touted as have relaxing and anti-inflammatory properties, but experts argue the market has long suffered from questions about its efficacy and a lack of regulation.
"The pandemic increased CBD demand because there obviously were stress, sleep problems, anxiety, these kind of risks," Moore has told AFP.
Aside from Covid, such products have also experienced strong demand from Britons seeking to ease pain from chronic illnesses such as severe arthritis, something to which Joe Oliver, head of London-based firm LDN CBD, attests.
"From testimonials and feedback we have found that this benefits those who are dealing with the effects of traumatic experiences, chronic illness and [are] in high-stress environments," he told AFP. "I've seen thousands of people's lives changed. So that's a lot better than nothing."
A report launched last year by the ACI and the CMC argued that the market represents a key growth sector for the UK, calling on the government to adopt a proactive strategy to seize opportunities in the CBD sector.
"The size of this cannabinoid sector is now impossible to ignore. Almost without notice and certainly by accident rather than design, the UK has improbably become the world's second largest consumer cannabinoids market," said Paul Birch, co-founder of the CMC and ACI.
Britain's CBD industry is currently forced to import oil from Europe and the US. Under the UK drugs law, it is not possible for British companies to produce CBD because they are compelled to destroy the CBD-rich flower or bud of the hemp plant.
That has sparked an outcry from the farming community, which argues that profits could be boosted massively if they were allowed to use all of the plant.
"It is hard to comprehend, especially in a post-Brexit era, why it is legal to import CBD into the UK, yet British businesses are not permitted to produce CBD commercially," said Louise Motala, who runs Bridge Farm in eastern England.
"We have real expertise in cultivation and extraction in this country," she added in a report published by drug reform group Volteface. "A change in policy to open up this valuable market and allow production will enable UK businesses to make the most of this global opportunity."
The ACI/CMC report also claimed that domestic restrictions on hemp cultivation and processing drives bulk of the profits for this industry overseas.
"With new government support the accidental consumer cannabis revolution that has allowed CBD to become available on every high street in the UK could become permanent, nurturing hundreds of new businesses, thousands of jobs and billions of pounds in exports," Moore said.
Opportunity knocks
A June 2021 study by CBD-Intel has found significant room for CBD brand expansion in the "severely fragmented" UK market, noting that suppliers of adult CBD products – which feature in nearly all online retail categories –could show other brands the way.
The report examining online retail has revealed a fragmented market with few brands dominating the online space for the UK.
Interestingly, the one product carried by all but one online retail category tracked by CBD-Intel is adult CBD products. The market researcher said other brands could get a lesson on achieving a wider array of distribution channels, in particular traditional retail channels where CBD continues to be underrepresented.
"Traditional retailers are positioned well to reach a large consumer base that might not trust unknown retailers with hundreds of unknown brands and products. After all, over half of all respondents in our recent UK consumer survey reported that they find it difficult to identify a trustworthy or reputable brand," CBD-Intel head market analyst Nate Erskine said.
Overall, 420 brands covering 13 main product categories give consumers access to a huge range of options, according to CBD-Intel research. But due to this large variety of brands, there are a lot of slices of the pie remaining.
"Due to the fragmented nature of the online retail landscape, opportunity exists for all interested players to increase their offerings and gain market share," Erskine explained.
Overall, online retail is a good barometer for the UK market because CBD has achieved high levels of penetration into many of the mainstream consumer channels and this is reflected by their online product offerings.
However, CBD-Intel distribution analysis has revealed that most CBD brand listings are concentrated within specialist CBD and vape retailers.This means there is still an opportunity for brands to expand into the more traditional retailers.
"New product formats that may trend with consumers could provide key differentiators for success within this market," Erskine said.
Lighting up innovation
An event on 27 June saw Science Minister George Freeman addressing a legal cannabinoid industry gathering for the first time, as the CMC and the ACI published an in-depth review of the UK's cannabinoid industry.
Both organisations have commissioned Oxford University's Professor Christopher Hodgesin February this year to undertake the review, with a particular regard to how public policy and regulation can support the sector's growth and development, following a series of meetings with ministers, advisers and senior officials in Whitehall.
And, the final report of this review, From Containment to Nurturing: How the UK can become a world leader in cannabinoid innovation, contains 20 key recommendations which the organisations said, upon implementation, would set the UK on a path to become the global leader in cannabinoid innovation.
The report covers three linked but separate areas of the legal cannabinoid sector: cultivation (hemp), medicinal cannabis, and consumer cannabinoids (CBD).
Included in the recommendations are calls for GPs to be allowed to prescribe medicinal cannabis, updates to hemp farming rules, modernisation of the Proceeds of Crime Act and the creation of a national patient registry for all cannabis based medicines prescribed in the UK.
The report urges the government to establish a "stewarding" authority to govern and guide the sector and implement the required reforms.
"The analysis in this report and the principles we have outlined lead us to recommend a series of policy changes to help bring about the positive and shared goals that we articulate," said Professor Hodges, Emeritus Professor of Justice Systems at the Centre for Socio-Legal Studies at the University of Oxford.
"The recommendations are directed both at regulators and industry, with the understanding that both parties have an obligation to cooperate to steward this new industry and support it to develop in an innovative but also safe and responsible way."
---
---
CBD 101
A CBD in the what-now? We explain a few basics about cannabidiol products and regulations …
Cannabidiol, or CBD, is one of over 100 different cannabinoids and a natural substance extracted from hemp. It is one of the active ingredients of non-psychoactive cannabis.
CBD can be found in a variety of different formats, including oil, vape oil, cosmetics or supplements. CBD sold as food, or as a food supplement, includes oils, drops or tinctures, gel capsules, sweets and confectionery, bread and other bakery products and drinks.
Such products are stripped of psychoactive tetrahydrocannabinol or THC molecules, which are found in recreational cannabis that remains illegal in Britain.
The UK allows the sale of hemp products that can be made only from the cannabis plant's fibres or seeds, but not the buds.
The FSA advises that those who are pregnant, breastfeeding or taking any medication should not consume CBD products. The agency recommends no more than 70mg a day (about 28 drops of 5% CBD) unless under medical direction.
FSA's business guidance on CBD
The novel food status of CBD extracts was confirmed in January 2019. That is why CBD food products require authorisation before they can be sold legally in Great Britain.There are currently no authorised CBD extracts or isolates on the market.
The list of CBD products linked to novel food applications contains CBD food products which meet the following criteria:
They were on the market at the time of the FSA announcement on CBD (13 February 2020)
The FSA received an authorisation application for the products by 31 March 2021
The FSA validated the application or agreed that it is sufficiently progressing towards validation
All CBD products must comply with other legislative requirements and should not be
incorrectly labelled
unsafe
regarded as controlled substances
Any products which do not appear on the list or are marked as "Removed" must be withdrawn from the market, as the related novel food application has been deemed unsuitable for progressing to authorisation.
---
---