If last autumn was tentative and uncertain, this new school session appears to be much firmer in the prospect of returning to routine and normality – never mind the summer "pingdemic" that saw half a million children and many teachers isolating at home. It is unthinkable that the NHS app chaos will remain un-patched by September – it would spell the ruin of too many political careers.
Which means that at last lunchbox staples will return to a relatively normal pattern of sales and retailers can again begin to plan stock along the lines of set customer routines.
Stay hydrated
Water, water, everywhere is the cry, and as children return to school and adjust to a "new normal" it is vital that to ensure they remain hydrated throughout the day. With potential changes to how water is made available for consumption in schools, it will be increasingly important to arrive at school with a bottle in their bags.
For primary school children Highland Springs' eco bottle Wild-Life 6 x 330ml Kids' Pack is an ideal option. The perfect size for lunchboxes or for children to take into the playground to ensure they stay hydrated while playing. Additionally, the pack helps educate children on the importance of healthy hydration and recycling as well as helps to make hydration fun. Older children can be kept interested by offering sparkling water options as a healthy alternative to fizzy drinks – the plain sparkling water subcategory is now worth over £16m in convenience with Highland Spring recording a value of £6.3m.
Dan Chesbrough, Business Unit Controller, Grocery at FrieslandCampina, says that the Flavoured Milk Category is currently worth over £382 million, and within this, YAZOO, the number one traditional flavoured milk brand, remains a popular soft drink choice.
"Parents have told us how difficult it can be to get their children to drink milk," he confides."With YAZOO KiDS we have created a product that meets both the demand from kids for drinks and snacks that deliver on taste, and from parents who expect goodness from their children's snacks too." There is a no-added-sugar option (Strawberry and Banana No Added Sugar  drinks contain just 96 calories) that sits perfectly in a healthy lunchbox, too: "With its calcium, protein, and vitamin B12 health credentials, and containing the same natural sugar levels as a semi-skimmed glass of milk, it is an essential product in any healthier eating and drinking offering," says Chesbrough.
Actimel has just launched two new SKUs with Vitamin D and packed full of Actimel's exclusive L. casei cultures, they are specifically tailored to bring immune support to kids.
"Actimel Kids will be available in retailers nationwide by the end of the summer with a RRP of £1.50 for a 4 pack, with the roll-out already starting across certain stores," says Sarah Dossett, Marketing Director at Danone Essential Dairy & Plant-based UK & Ireland. The launch will also be supported through TV, digital, in-store and sampling activations during peak back-to-school time.
In the box
"Sandwiches will always be an important part of the back to school food category and figures from November 2020 showed that the UK bread market was set to end last year back in growth despite the challenges of COVID-19, up 3.5 per cent in value sales," says Jeremy Gilboy, founder of St Pierre Groupe. He adds that the Back To School wave as kids return to the classroom in autumn and new year is worth over £1.16 billion.
Indeed, according to Allison Wallentin, convenience category manager at Saputo Dairy UK, sandwiches reportedly accounting for 56 per cent of carried-out lunches (and 32 per cent of in-home) in 2020.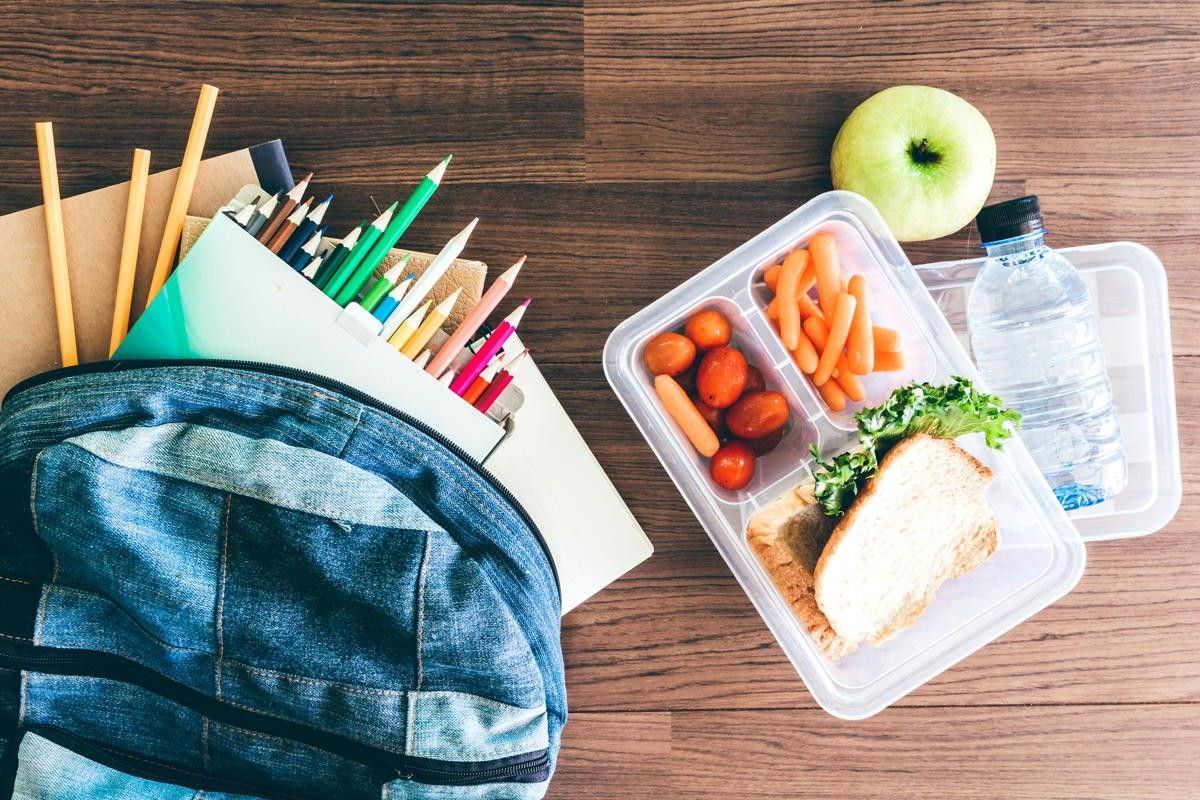 The Baker Street brand, as a whole, is up 30 per cent year on year. Its range of sliced loaves and soft rolls lends themselves perfectly to the back to school occasion, meeting consumer needs around convenience and variety, whilst catering to a health conscious audience. Baker Street's Sliced White Loaf is up 31 per cent in comparison to last year and Baker Street Sliced Brown Loaf is up 27 per cent. Parents love it because in addition to great taste, it stays fresh for so long.
"It is important for retailers to ensure they are fully stocked up before this time. For bread and bakery items, the longer shelf life of Baker Street means you can stock up with minimal risk of waste," says Gilboy.
Peperami is also a trusted lunchbox inhabitant. Laura Trivulzio, Marketing Director, Peperami &  Jack Link's points out that as well as the traditional and popular salami, "The new Vegerami range marks the first time Peperami has ventured into its own sub-brand, offering a tasty, chick'nless vegetarian snack made from pea protein."
The 40g single pack contains less than 134 calories per portion, and will appeal to nutritionally aware parents looking to reduce their meat consumption in their household. On the meat side, Peperami offers a range of better-for-you products with evident nutritional benefits. In particular, its iconic salami sticks containing just 112 calories and its Chicken Bites range made with 100 per cent chicken breast are just 103 calories per 50g bag.
Cheese it the other almost essential ingredient in a happy child's lunchbox, and Neil Stewart, Cathedral City Marketing Controller, stresses the nutritional goodness of cheddar when he explains, "Calories have been a long-standing marker of what constitutes a healthy snack, as advocated by the 2018 PHE Change4Life programme which promotes the idea of 100-calorie snacks."
In June, Saputo announced a refresh of its Cathedral City price-marked range for convenience retailers, which sees the brand's 200g PM Blocks, 180g PM Grated and 150g PM Sliced lines moved to a single range price mark of £2.49 to support retailers in offering a more competitive price point to their shoppers.
Other lunchbox treats include surprises such as Old El Paso Tortilla Pockets, which are sealed-at-the bottom wraps offering easy, mess-free, and convenient eating – making them ideal for the back-to-school occasion. Furthermore, says Jose Alves, Senior Brand Manager, Old El Paso, the trend for making extra for dinner and taking leftovers in for lunch the next day is expected to rise [as schools re-open and people return to the office. He says Mexican food caters to this opportunity well; its versatile nature requires little prep and is completely customisable: "There is more to the back-to-school occasion than lunchbox fillers," he concludes."We have seen a real uplift in the proportion of shoppers planning what food and drink to buy for different occasions including dinner."
On the table back at home after school, Joss Bamber, Commercial Manager at Birds Eye, recommends the convenience for parents of frozen foods, increasingly being purchased from convenience stores as opposed to supermarkets  as part of the big weekly shop.
"As children make their way back to school, shoppers are largely looking for convenient mid-week options that cater to a number of family members quickly and easily. Frozen food provides the solution for those shoppers, with versatile products and meal bundles a popular way to attract attention in store," he says.
"With Birds Eye Chicken Dippers and Fish Fingers each having household penetration of 5m and 10.5m respectively, shoppers are clearly more likely to opt for evening meal products from brands they already love, and which they trust will be enjoyed at dinner time."
Snacks and sweet surprise
And not forgetting the essential treats for a lunchbox– the incentive that will make a reluctant child finish the healthy stuff to get to the real deal at the end – which itself is getting healthier. Leading malt loaf manufacturer Soreen has launched a new 10-pack of Malt Lunchbox Loaves, and with the easing of lockdown restrictions and children set to be at school full-time, Soreen hopes that its Lunchbox Loaves would prove a healthier choice for lunchboxes.
At 100 calories a portion, Malt Lunchbox Loaves provide a healthier snack option and contain 50 per cent less sugar than the average cake bar, saysLiz Jacobs, head of marketing at Soreen. In addition, they are also low in fat and provide a source of fibre.
"Given that our Malt Lunchbox Loaves are a healthier snack and a source of natural energy, they are particularly favoured amongst children and families as a tasty lunchtime snack. Plus, given that they're vegan approved and plant-based, they are now suitable for children who need to follow a dairy-free diet, providing even wider appeal." With an RRP of £2, Soreen's new 10-pack of Malt Lunchbox Loaves are now widely available.
Crisps and snacks also lift a lunchbox, and Kate Needham, Marketing Director at Burton's Biscuit Company, stresses that the company's minis are the perfect lunchbox filler.
"The easing of lockdown has seen the number of consumption occasions rise dramatically, with Maryland Mini's and Jammie Dodgers Mini's perfectly placed to once more meet consumer needs for a permissible treat on-the-go, in the car, after school sports and leisure activities, as well as in lunchboxes or as an afternoon snack," she says, and at less than 100 calories per serve, they'll fit nicely.
A packet of crisps is always a welcome sight for a schoolkid, and Jon Wood, commercial director of Calbee UK, says "With children now back at school full time, parents are balancing providing snack choices that are appealing as well as healthy and substantial." The Seabrook crinkle-cut range is gluten-free and vegetarian friendly with all flavours except Cheese and Onion, Cream Cheese and Chive and Canadian Ham suitable for vegans. He also reveals an NPD:"Parents are still seeking bold and tasty flavours to keep school days exciting and interesting. We've recently launched Loaded Fries, our first branded snacking product under the Seabrook brand." It is available in a 6x19g multipack in Cheese & Bacon and Chilli Heat flavour.
And speaking of chili, Cofresh are also spicing up lunchboxes, with Jon Roberts, brand manager talking about how a "booming demand for bolder, spicier flavours and the consumer appetite for ever more exciting snacks is having a marked effect on the lunchbox and back to school category."
He says children are enjoying increasingly innovative and spicy taste experiences at home (and it's true that hot chili tastes are incredibly popular)."They're no longer content with traditional snacks in run-of-the-mill flavours and are looking for something different to pep up their packed lunches." It will probably sell more bottled water, too!
Roberts recommends the new Grills 5 x 20g multipack containing an assortment of three flavours (Sweet Chilli, Peri Peri and Chilli Cheese) which joins the existing and best-selling Chilli & Lemon multipack (also 5 x 20g). Get it while it's hot, kids!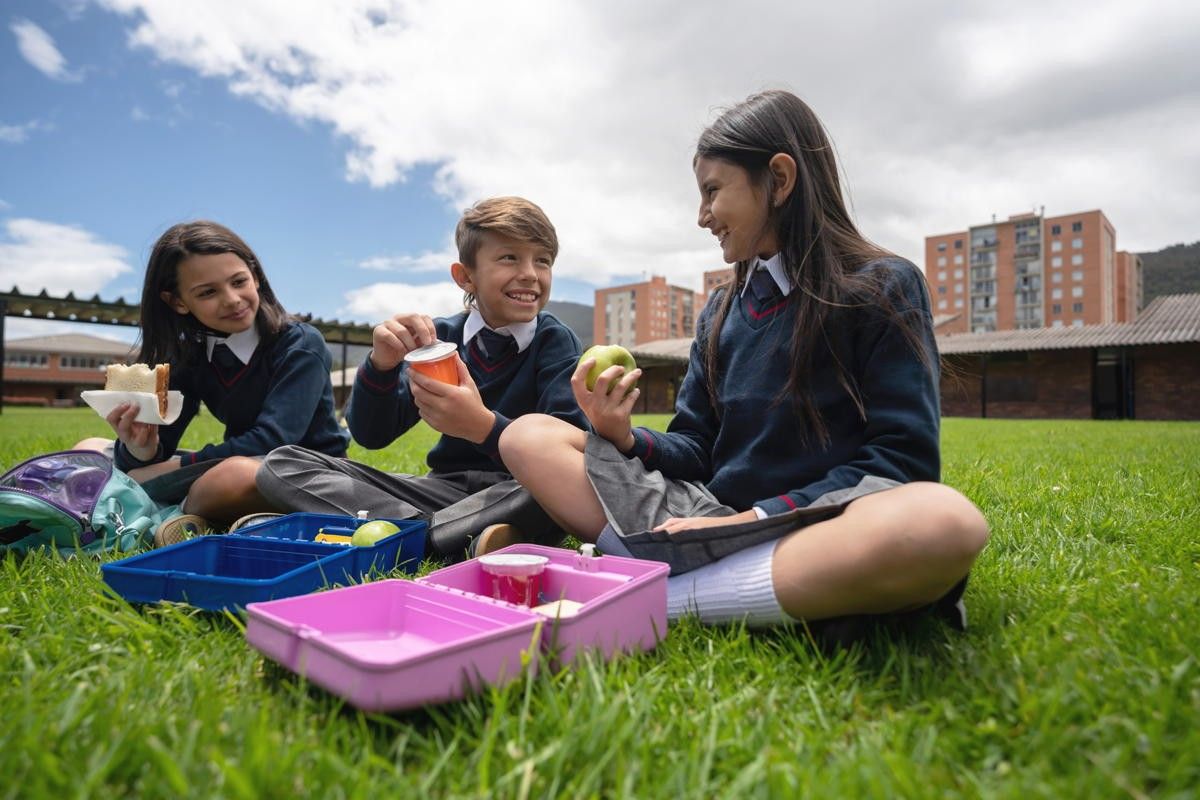 And of course KP Snacks, with its timeless POM-BEAR, Hula Hoops Puft, Skips, popchips and Space Raiders snacks are always going to be popular elements of any award-winning lunchbox.
"Household names like POM-BEAR play an important role in the CSN category as they are able to provide parents with the reassurance that they are providing their children with a healthy option but still delivering a great tasting product," says Matt Collins, Trading Director.
And Chris Smith, Marketing Communications Manager at Hancocks, recommends a selection of , wrapped lunch box-fillers as well as pocket friendly treats on the way home from school that independents are perfect for retailing.
"For lunch boxes, individually wrapped muffins, waffles and donuts are always a popular choice," he says. "We're introducing Irwell Twin Donut Cake in Chocolate & Caramel flavours and Waffle Cake in Chocolate & Caramel for back to school. Each pack contains six individually wrapped products which are perfect for school lunch boxes."
Après school
Best of all (at least as I remember it) are the sweets consumed walking home.
"After school, we have a wide range of tempting sweet treats including the popular Sour Punch from our American confectionery range," says Smith – sour fruit flavoured candy liquorice treats popular with children right now, including strawberry, blue raspberry and "rainbow" flavours.
"Also new to our American range is Warheads Sour Ooze Chewz Theatre Box," he adds."These are chewy treats filled with a sour, oozy candy. Flavours include mango, strawberry, green apple, black cherry, watermelon and blue raspberry."
It almost makes you nostalgic for school days. Almost.