Central to the concept of responsible retailing is the adherence to legal and regulatory guidelines, including the restricted sale of age-related products and working with authorities and their community to combat illicit trade. However, convenience stores are nowadays expected to be ever more "responsible" in the way they do business, particularly after the Covid-19 pandemic, when communities relied on their local stores more than ever as hubs for supplies and services.
Even now that things are back to normal, these and other ongoing issues such as recycling and sustainability have added to the assumed role that independent retailers have shouldered, placing them again at the centre of the communities.
With consumers increasingly considering their health, and that of the planet, in their shopping decisions, re-imagining retail through a sustainability lens has also become a business imperative. From plastics polluting the oceans to food waste, consumers are now well aware that grocers have a stake in the environmental issues and this adds another layer of responsibility to all retailers, including independents.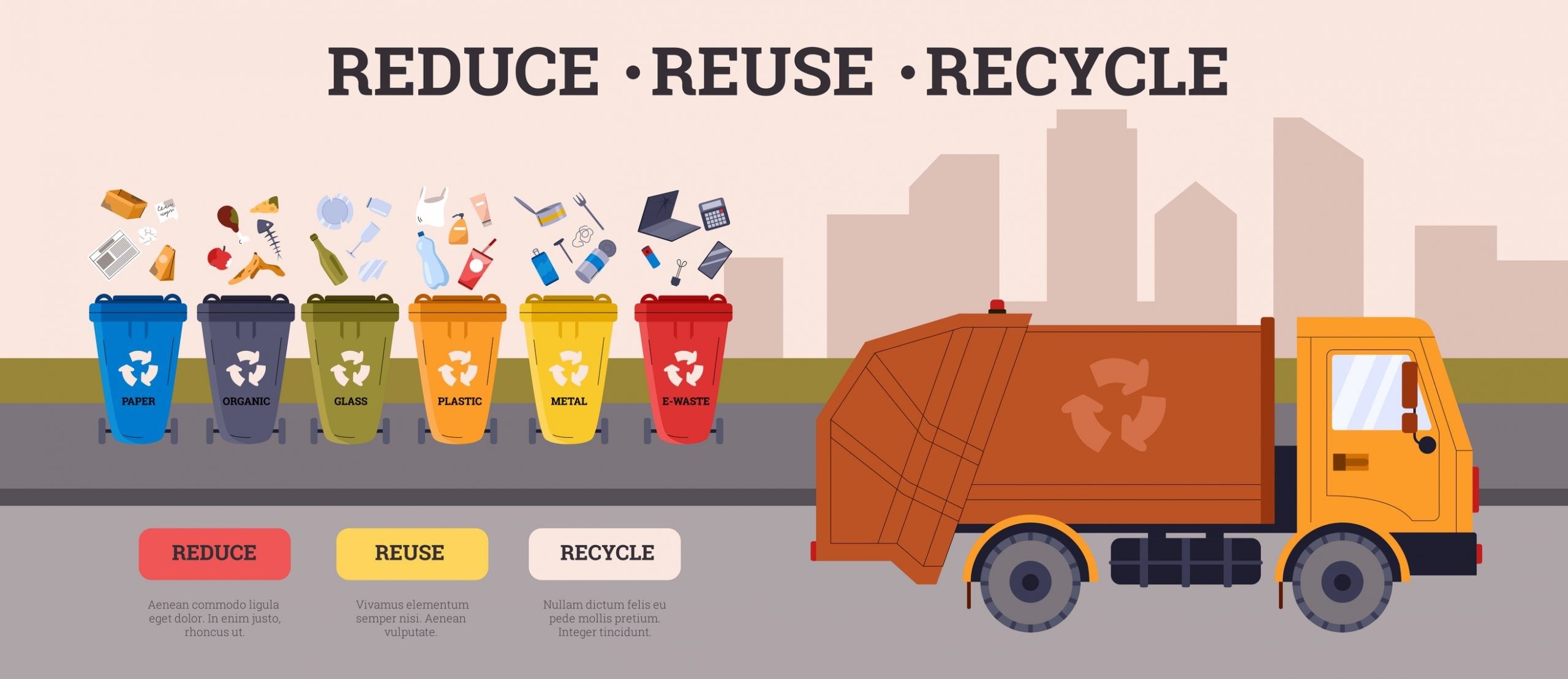 Following the extension of single-use plastic carrier bag charge to all retailers in England in April 2021, local stores are in for new regulations in this area, with the location restrictions on high fat, salt and sugar products (HFSS) taking effect in October this year and the Scottish deposit return scheme (DRS) for single-use drinks containers coming into force in August 2023.
Then, there are the legal obligations around the sale of age-restricted products, primarily alcohol and tobacco, but also including items such as knives, lottery tickets, vapes, DVDs and video games, lighter refills containing butane, petrol, aerosol paint, fireworks, party poppers and Christmas crackers. This responsibility plays a big part in shaping a local shop's role in their community. Retailers certainly deserve a part of the credit for the falling prevalence rates for smoking and drinking among teenagers.
HFSS restrictions
The government has introduced legislation to restrict the promotion of HFSS products by volume price (for example, "buy one get one free") and location, both online and in store in England. These regulations were expected to come into force on 1 October, but the government in May delayed the restrictions on promotions by a year, citing the cost-of-living crisis.
Even as the location restrictions went ahead, the majority of convenience stores which are either under 2,000 square feet in size or run by a business with fewer than 50 full-time equivalent employees are exempted from the measures. However, franchise or symbol group stores deemed to be part of the larger brand owner business are not covered by exemptions.
Suppliers have responded to the new regulations by launching non-HFSS variants of the popular products, and this gives retailers an opportunity to promote healthy ranges, without much impact on the all-important impulse sales.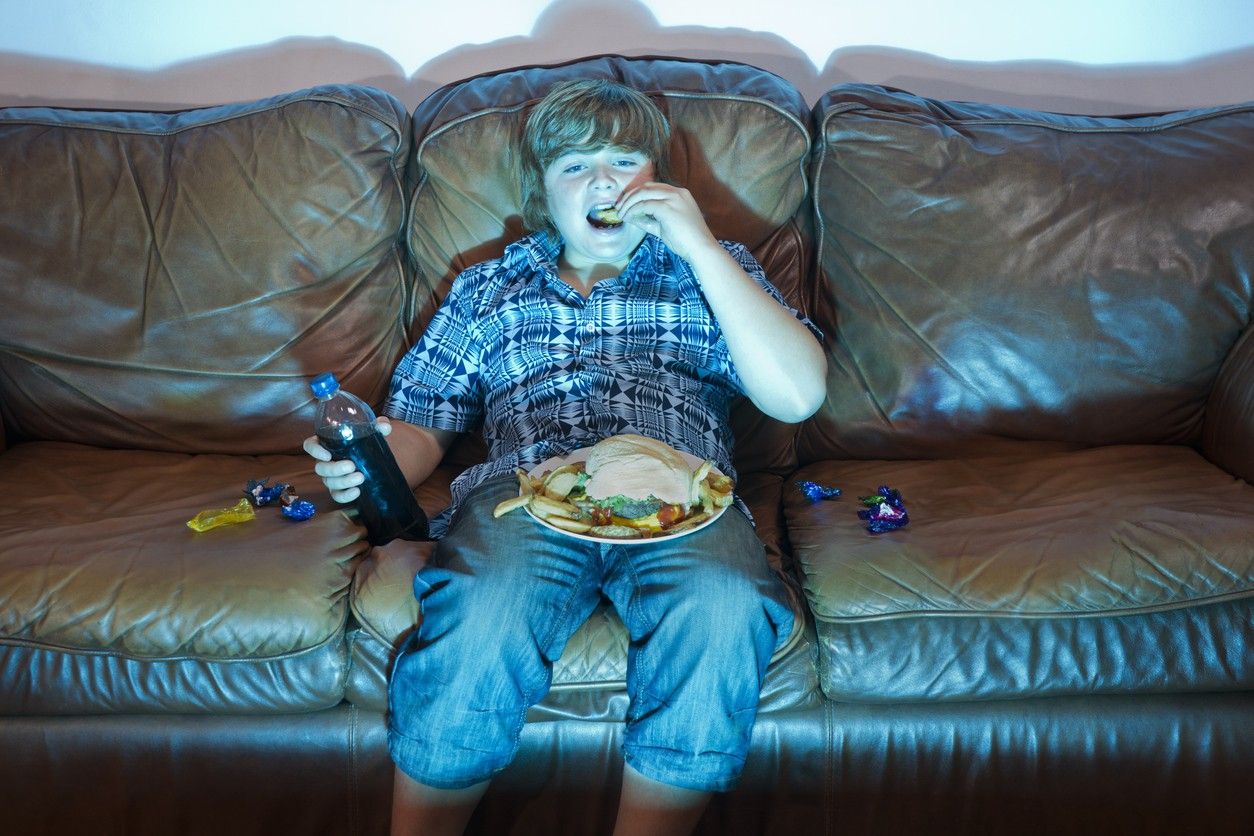 "With the recent implementation of HFSS regulations, there is a big opportunity for retailers to maximise sales in zero-sugar soft drinks through new additions like Ribena Sparkling Zero Sugar," comments Matt Gouldsmith, channel director, wholesale at Suntory Beverage & Food GB&I.
"Beyond this new addition, all of SBF GB&I's favourite soft drinks – that's every single bottle and can of Lucozade and Ribena in all flavours and variants – are exempt from all HFSS restrictions, meaning retailers can continue to stock them wherever they choose to place them in store, and continue to maximise impulse sales," he added.
Susan Nash, trade communications manager at Mondelēz International, has urged retailers to review their ranges and displays regularly.
"We have always worked with retailers to help build successful in-store display options and are continuing to do this in a way that is fully compliant with the new HFSS regulations," she says.
"We want to help our retail partners create the store of the future for shoppers and consumers. As category leaders, we bring a wealth of shopper insights and expertise to help guide decision making about in-store activity that meets the latest regulatory requirements – and shopper needs."
Meanwhile, the Scottish government has outlined its plans to restrict the promotion of HFSS products in July, which are different to those in England, but mirror the proposals being considered in Wales. The trade bodies have already raised concerns about the different rules.
"The experience of retailers in implementing HFSS rules in England has been costly and confusing, with more uncertainty ahead with the introduction of promotional restrictions still scheduled from October 2023. We are extremely concerned about the proposed approach in Scotland, which differs in a number of significant ways and goes further to restrict the promotion and siting of HFSS products," James Lowman, chief executive of the Association of Convenience Stores, said in response to an Impact Assessment from the Scottish government.
"For all included stores in Scotland, but especially for retailers that have stores in both England and Scotland, planning will be extremely difficult and compliance will be expensive," he added.
---
Ranging for HFSS
Top tips from Susan Nash to ensure HFSS-compliant sales
Be aware which segment of the legislation your store falls under in terms of number of employees and square footage
Don't forget basic merchandising principles as they will still be just as relevant:
Group by product type
Block by brand
Group by pack and size
Site best-sellers in best-selling locations
Align space to share of sales
Have a tidy display with clear pricing
Have POS on main fixture, provided it helps shoppers scan and select
Consider occasion-based layout in compliant locations
Consider locations for seasonal products
Utilise resources and advice to help you to understand the legislation thoroughly. Information can be found on the ACS website and also from your symbol group if you're a member.
Stay updated on changes and timings.

Make sure to check in on developments by checking for updates on the UK Government website, or by contacting your local Mondelēz International representative
---
Prepping for DRS
Scotland's deposit return scheme (DRS) will go live on 16 August 2023, and the introduction of such a scheme in England, Wales and Northern Ireland – proposed in the Environment Act in November 2021 – is now scheduled for 2024.
The scheme will charge customers a 20p deposit when a drink is purchased in a single-use container made from steel, aluminium, glass or plastic, which is refunded when returned to a retail outlet.
Thousands of smaller retailers will be able to opt out of the scheme, the Scottish government has confirmed in a recent guidance, which also makes the process of applying for an exemption from the regulations much less complex.
As in the case of HFSS rules, trade bodies have called for a consistent scheme across the UK, noting that interoperable schemes are desirable from the perspective of fraud prevention and an efficient supply chain.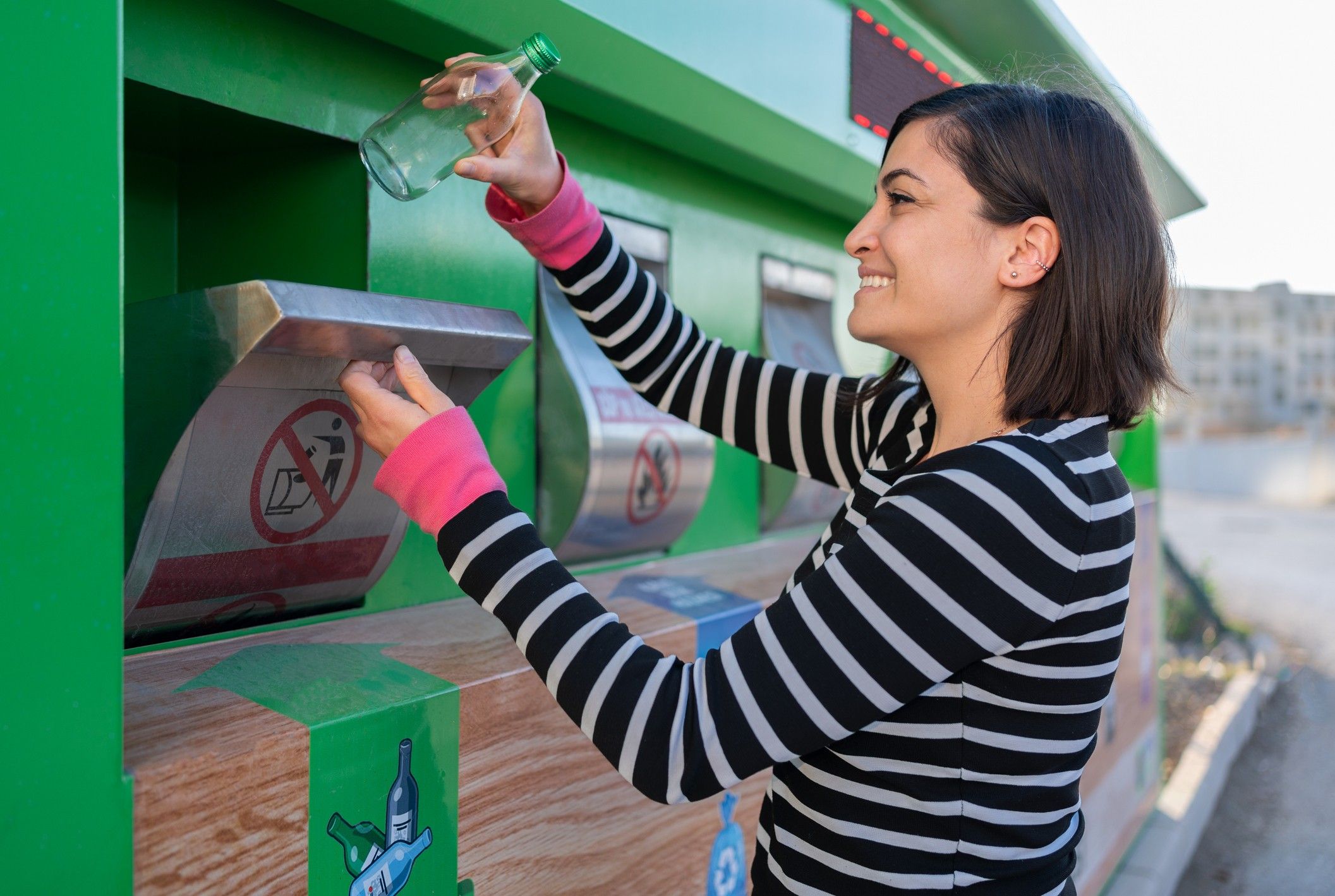 "The UK, Welsh and Northern Ireland governments should note the challenges that Scotland is experiencing in using an exemptions system to define a workable and economically viable network of return points," Lowman said, welcoming the new guidance published on 4 November.
"We need solutions now on how to map the right network of return points to meet our common objective of an effective deposit return scheme operating throughout the UK."
However, the scheme is facing a legal challenge, with veteran retailer Abdul Majid raising judicial review proceedings against Circularity Scotland Limited (CSL), the scheme administrator.
Majid, who runs the Costcutter store in Bellshill and is a former president of the Scottish Grocers' Federation (SGF), is challenging the legality of the retailer handling fees, which CSL is seeking to impose on retailers, at the Court of Session.
Majid said he is concerned that that the retailer handling fee levels will not cover his costs following the introduction of the DRS and will be detrimental to his business both in the short and long term, thereby threatening the viability of his store.
The SGF has welcomed the move. "For a long period of time the SGF has been trying, unsuccessfully, to have Circularity Scotland Limited review the retailer handling fee to bring about a more balanced and fair position with this," said Pete Cheema, SGF chief executive.
"SGF supports the aims of the judicial review proceedings which convenience retailer Abdul Majid MBE has brought, on his own behalf, against Circularity Scotland Limited. It is essential that DRS remains cost neutral to return point operators and does not leave them with an additional cost burden or put them out of business."
Cheema noted that thousands of local convenience stores are at risk due to insufficient funding through 'an inadequate and potentially illegal' retailer handling fee structure.
"They are faced with the choice of taking on a significant financial burden to set up Reverse Vending Machines, with no means of properly recovering this cost through the scheme, or being forced out the scheme altogether and risk losing all their footfall to large businesses," he said, adding that the trade body remains fully committed to a fit-for-purpose scheme.
"But for that to happen, recognition must be given and action taken to address the concerns around retailer handling fee levels which has been raised in Mr Majid's petition," he said.
Suntory Beverage & Food (SBF) GB&I has commissioned a white paper study on deposit return schemes, and the major research into consumer behaviours and attitudes found that it takes just seven weeks for most shoppers (88 per cent) to rethink their relationship with plastic bottles and to appreciate their value after living with the scheme.
SBF undertook four distinct behavioural studies involving almost 8,000 people across the UK. The research included placing over 5,500 people in a virtual reality shopping environment to see how they would react when a theoretical deposit return scheme was introduced. Further studies with another group were focused on understanding how consumers lived with deposit return schemes over an eight-week period.
The results of the study, detailed in the report "Deposit Return Schemes: What's in Store?", discovered that shoppers experience a three-stage mental shift when required to pay a deposit, which the company has categorised as Surprise, Review and Reset.
Surprise: Shoppers experience surprise at being asked to pay more for soft drinks in a retail environment and return items for a fee, which is currently set at 20p per item in Scotland (with other devolved nations expected to introduce a similar level of fee).
Review: In the second stage, consumers review their relationship with materials like plastic bottles and learn how to adjust to the new scheme rules after having to re-evaluate the value of their drinks packaging.
Reset: And in the final phase, shoppers reset and change their behaviour towards materials like plastic bottles resulting in new routines and different choices.
"Deposit return schemes will stimulate a circular economy for soft drinks containers, ensuring precious PET (the plastic we use for our bottles) is turned back into bottles and cans back into cans so that food-grade quality packaging can be used again and again. This circularity mindset will ultimately help the whole category to reduce litter and its greenhouse gas emissions," SBF's Gouldsmith said.
"The schemes will also create a quality supply of recycled plastic so that more soft drink brands can follow in Ribena's footsteps and make their drink bottles from 100 per cent recycled material," he added.
---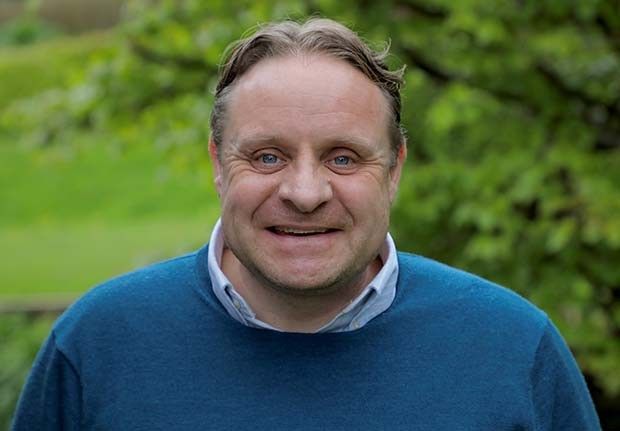 Get ready for DRS
Matt Gouldsmith shares some tips to get ready for DRS implementation
Start talking to your shoppers at least six weeks ahead of DRS going live about what is coming. Let them know why the schemes are being introduced, how they can interact with them and how they will impact them
Learning will be fast as consumers don't want to store used containers at home or carry them with them. Ensure you let everyone passing your store know they can come in to return their empties in your store
Win credit with your sustainability-minded shoppers by showing them how they can play their part in DRS in your store
---
Sustainability
Gouldsmith says stocking brands that are investing in sustainability efforts can be a great way for retailers to attract new customers and drive sales as shoppers are interested in buying brands that they believe are doing social or environmental good.
"Over the last 18 months we have continued our ongoing work to minimise our environmental impact. We've invested almost £8 million in renovating the packaging of our iconic brands to make them more sustainable, including the new 500ml Ribena bottle which was redesigned last year to have a smaller sleeve and make it easier to recycle back into a new bottle as part of our commitment to a truly circular economy," he explains, adding that this has alone saved 202 tonnes of plastic annually and helped the brand become the UK's largest soft drinks brand to be made from 100 per cent recycled plastic.
Mondelēz's Susan Nash, agrees on the potential of the sustainability quotient to drive sales, and explains how their sustainability approach is led by clear, science-based targets:
"We're focusing on making our snacks sustainably by using less energy, less water and creating less waste. We want to drive change at scale and concentrate on the areas where we can make a real difference," she says.
"We continue to evolve and refine our approach to sustainability in line with consumer expectations to ensure that we stay relevant to them whilst making the greatest impact possible. Our mission and our purpose is to lead the future of snacking by offering the right snack, for the right moment, made the right way. We call this Snacking Made Right and this provides a framework for our sustainability strategy."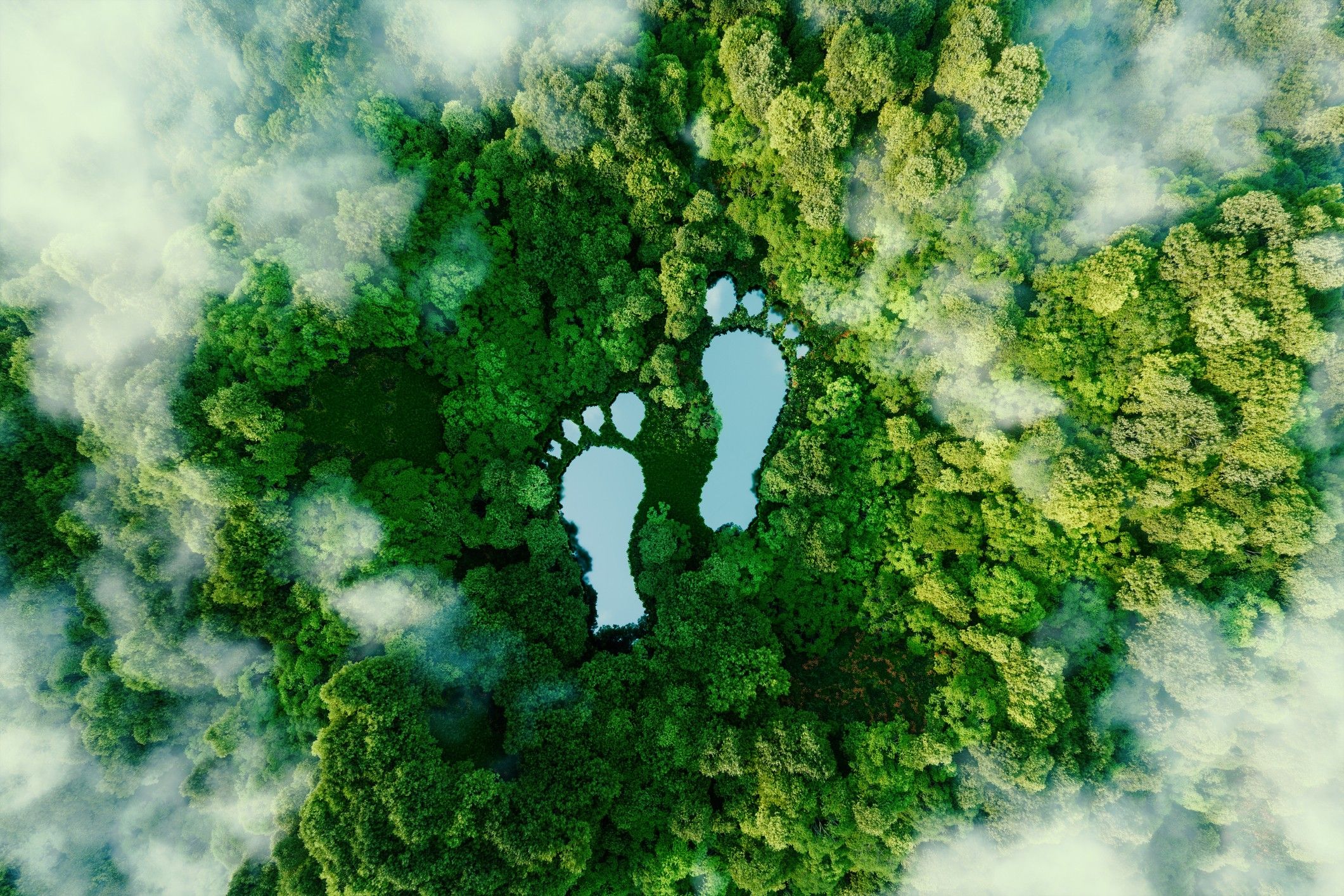 In the UK, six of their production sites now use 100 per cent renewable electricity, including the iconic Bournville factory, enabling the company to offset the equivalent of 2,900 people's annual CO2 emissions.
As a part of the firm's Pack Light and Pack Right strategy, Dairylea and Philadelphia products are now produced using recyclable packaging. This move to using widely recycled PET plastic will remove approximately 487 tons of polystyrene from production and is part of the company's wider goal to use 100 per cent recyclable packaging across all its products by 2025.
"We know that waste and the impact of our packaging on the environment is most visible for our consumers, and we are committed to creating zero net waste packaging and working towards a circular economy," Nash says.
"As part of the UK business's Pack Light and Pack Right strategy, we have optimised and reduced our packaging where possible – including removing 6.4 million plastic windows from our Cadbury shell Easter egg range last year. We are also moving away from non-recyclable materials like polystyrene and the full range is labelled with OPRL – the UK's most recognised recycling label to enable consumers to dispose of our packaging in the most responsible and sustainable way."
Last year, the company invested in 30 per cent recycled plastic packaging (mass balance approach), and this new packaging has been recently rolled out across Cadbury Dairy Milk sharing bar formats.
Mondelēz has also joined forces with retailers and other FMCG leaders to finance and launch the Flexible Plastics Fund, a cross-industry collaboration aiming to demonstrate that flexible plastics can be collected, sorted, and recycled effectively and inexpensively. Recently, they have announced their participation in the Fund's new FlexCollect project, the largest pilot undertaken in the UK for household collections and recycling of flexible plastic. The pilot, which will run for the next three years, will inform how to incorporate flexibles into existing collection services across different geographies and demographics.
---
Sustainability sells
Matt Gouldsmith tells how to make sustainability a selling point in your store
Encourage customers to recycle their soft drinks bottles wherever possible, to help ensure every bottle has the best chance of becoming a bottle once again.
By stocking popular soft drinks brands which also invest in being as sustainable as possible, retailers can make the first steps towards a more environmentally friendly range that will drive long-term sales success. Not only will this help retailers make changes to their store, but it is crucial to appeal to what the shoppers want and are looking for.
Communicating directly with shoppers on the work you're doing is key. Sustainability is a key part of every school curriculum now, and so offering up help to local organisations that show how seriously you're taking the topic is a great way of getting your community involved.
---
Illicit Trade
Recent research by Kantar for JTI has found that 37 per cent of smokers have bought some form of illicit tobacco. Ian Howell, fiscal and regulatory affairs manager at JTI UK, notes that the illegal tobacco trade has now moved from street corners, the backroom of a dimly lit bar or unscrupulous retailers to online.
"From social media marketplaces to auction sites and hurriedly registered domains, the online 'shopfronts' for illegal tobacco are constantly changing and tactics for selling illicit tobacco online are becoming more advanced," he says.
According to the HMRC figures, 1.14 billion cigarettes and 149.6 tonnes of RYO tobacco were seized in the fiscal year 2020-21, which resulted in 43 convictions and 578 penalties issued. Comparatively, the previous year saw 1.167 billion cigarettes and 151.7 tonnes of RYO seized, with 261 convictions and 2,015 penalties handed out.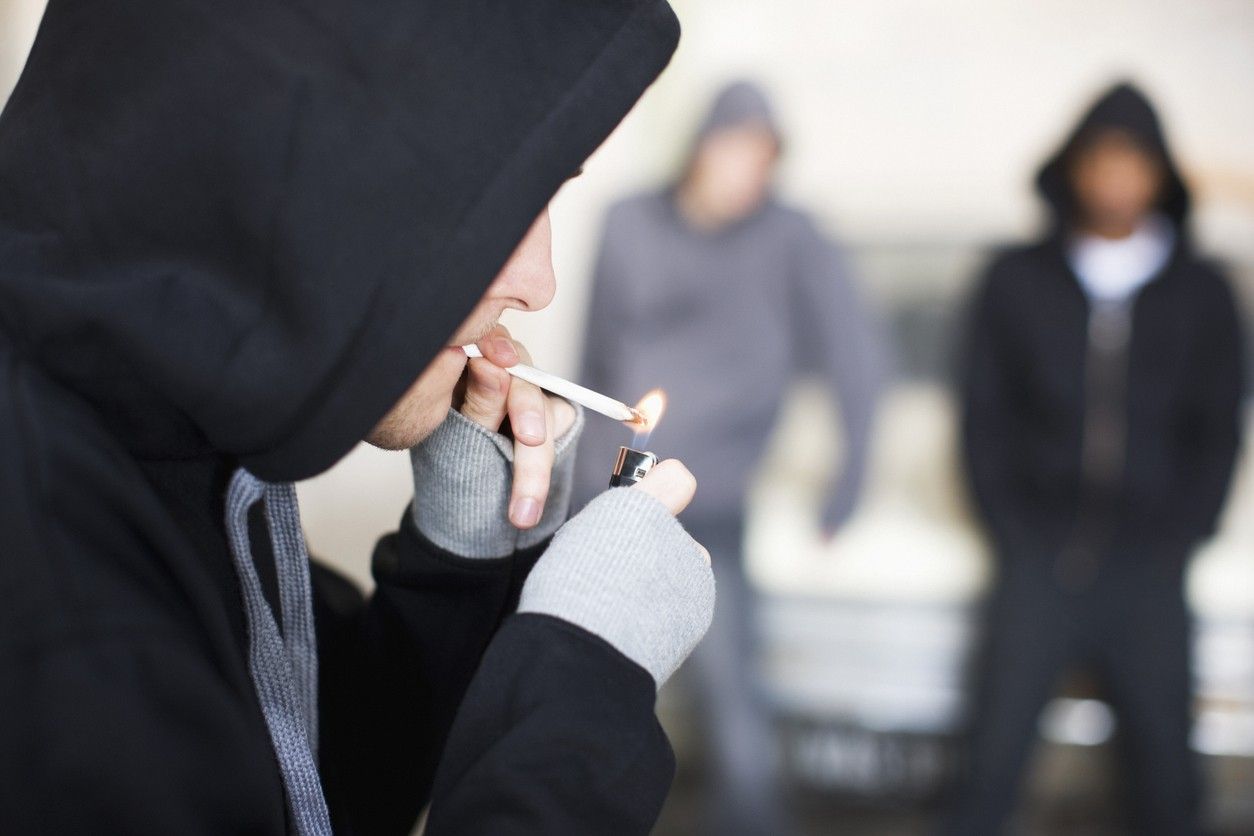 "These seizure levels highlight that the flow of illicit tobacco has continued unabated, while Covid-related closures of courts and the resulting backlog appears to have reduced opportunities to penalise wrongdoers," Howell comments.
HMRC estimates that nine per cent of cigarettes and 34 per cent of roll-your-own (RYO) tobacco smoked in 2020-21 was illegal, losing tax revenue of £2.5bn.
JTI uses a two-pronged approach to deal with the issue, raising awareness with both retailers and consumers on one side, and taking or supporting enforcement actions on the other. Their awareness initiatives include the nationwide Don't Be Complicit in Illicit campaign and dedicated microsite that features a host of useful articles and advice, and aims to help retailers join the fight against illicit tobacco in their area by providing them with more information on the scale of the issue.
"At JTI, we take illicit tobacco very seriously and are committed to supporting retailers and providing them with the tools they need to communicate the dangers of the illicit tobacco trade to their customers," Howell says.
"We also assist law enforcement to stamp out illicit trade through a variety of no-nonsense measures. For example, we regularly conduct test purchasing to identify retailers selling illegal tobacco and vapes and since the start of 2020 have gathered evidence on over 570 of them."
Meanwhile, illegal sales of alcoholic drinks result in a tax gap of eight per cent, costing the exchequer up to £1.2 billion per year, besides damaging the livelihood of legitimate businesses. Beer fraud is currently the most significant of all the alcohol frauds affecting the UK, with latest estimates indicating between five and 14 per cent of total beer consumption is illicit, implying tax losses of approximately £500 million per year, according to the latest HMRC estimates.
A government consultation in March on legislative measures to tackle existing and emerging threats to the UK alcohol duty regime has highlighted the impact of the issue on wholesalers are retailers.
"The FWD estimates lost sales to illicit trade in beer alone last year cost the sector approximately £605 million in turnover, contributing to job losses and stunting sector growth. Independent retailers also report that illicit alcohol has become more prevalent and legitimate beer sales, in particular, have fallen significantly as a result," the document noted.
There are clear links between alcohol and anti-social behaviour in our communities, and retailers have stakes in both the cause and the effect, often becoming a target of anti-social elements. Community Alcohol Partnerships (CAPs) is one response developed by retailers that adopts a collaborative model to address the issue.
The initiative brings together retailers, councils, police, schools, health providers and community groups to reduce alcohol harm among young people. Piloted by the Retail of Alcohol Standards Group (RASG) in 2007, the CAP is now considered one of the most effective ways of tackling localised underage drinking with over 250 schemes in England, Scotland and Wales.
The 2022 annual report of the community interest company shows 62 per cent average reductions in regular drinking among 13-16 year olds in CAP areas between 2016 and 2022. There has also been 98 per cent compliance by retailers with Challenge 25 – from an average baseline of 50 per cent and a 42 per cent reduction in alcohol-related misbehaviour.
---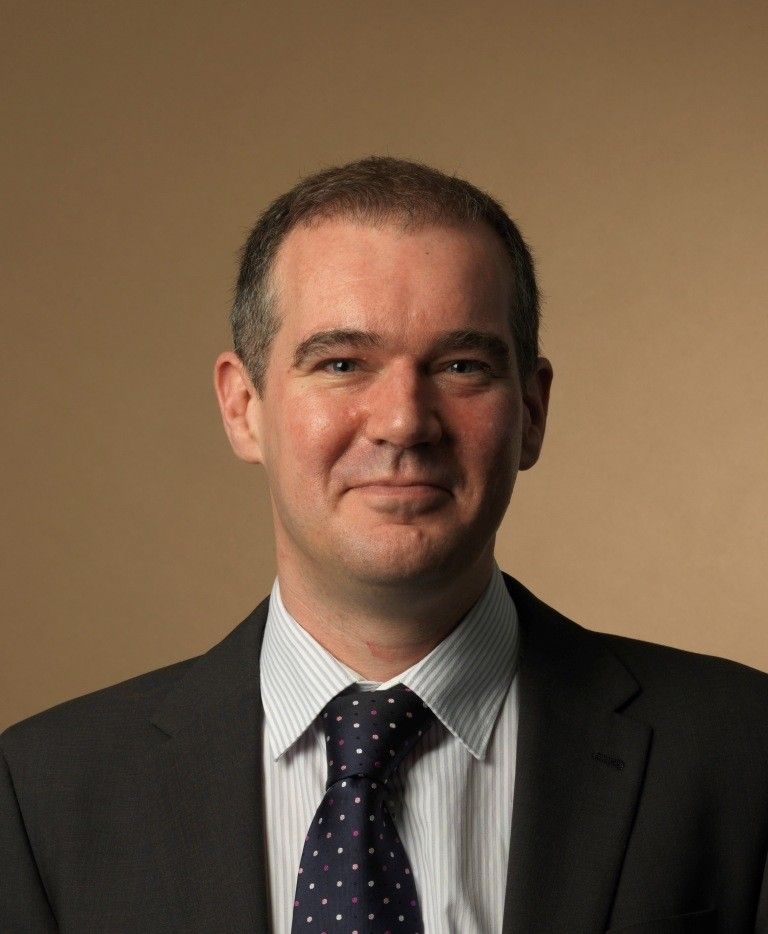 Join the fight against illicit trade
Ian Howell spells out the ways to tackle the menace of illegal tobacco
Law enforcement agencies depend on retailer support to take action, so the participation of retailers is crucial when it comes to tackling the problem head on. By encouraging more people to report suspicious activity to the relevant authorities, retailers can help protect their local communities.
Retailers and consumers can contact HM Revenue & Customs' Fraud Hotline (on 0800 788 887), Trading Standards via the Citizens Advice consumer helpline (on 0808 223 1133) or Crimestoppers (on 0800 555 111).
Educating and training staff on illicit tobacco is also vital, as the more staff who are aware of the issue and the warning signs to look out for, the better.
It's also important to only obtain your stock from reputable wholesalers, cash & carry depots or company salesforces.
Understanding which IDs are accepted in the UK is important to youth access prevention. Driving licences, passports and cards that carry the PASS hologram, like the CitizenCard, are accepted forms of ID. Check the date and have a till prompt when the product is scanned with the current date for today's 18-year-olds.
Make sure you have a 'No ID, No Sale!' pack, which provides retailers with materials and advice to prevent underage sales and helps remind shop staff and younger customers that valid proof-of-age is required when buying tobacco and vaping products.
---
Underage Sales
The Smoking, Drinking and Drug Use among Young People in England report, published in September 2022, has recorded the lowest number of pupils – between ages 11 and 15 – who have ever smoked, with only 12 per cent saying they had smoked at least once. This compares to 16 per cent in 2018 and 49 per cent in 1996.
The biennial report has encouraging results in other metrics also with the number of current smokers declining to 3 per cent in 2018, as compared to 5 per cent in 2018, and regular smokers to 1 per cent (2018: 2 per cent).
However, one third (32 per cent) of these pupils bought cigarettes from shops, and of pupils who tried to buy cigarettes from a shop in the last year, 59 per cent were refused at least once, and 33 per cent on the most recent occasion.
Meanwhile, Current e-cigarette use has increased to 9 per cent, up from 6 per cent in 2018. Around one in five (21 per cent) 15-year old girls were classified as current e-cigarette users. More worryingly, buying from any kind of shop increased from 29 per cent in 2018, to 57 per cent in 2021, with newsagent the most common type of shop (41 per cent). Proxy purchasing is also becoming an issue here, with 61 per cent of current e-cigarette users asking someone else to buy them e-cigarettes or refills from a shop in the last year, compared to 40 per cent in 2018. Of these users, 87 per cent were successful.
When it comes to alcohol prevalence, the survey found that it increases with age, from 13 per cent of 11 year olds to 65 per cent of 15 year olds. Six per cent of all pupils said they usually drank alcohol at least once per week, the same as in 2018. Shops fare better in preventing underage sales, with only 8 per cent saying they had bought alcohol from a shop or pub in the last four weeks, with 15 year olds the most likely to have done so (15 per cent).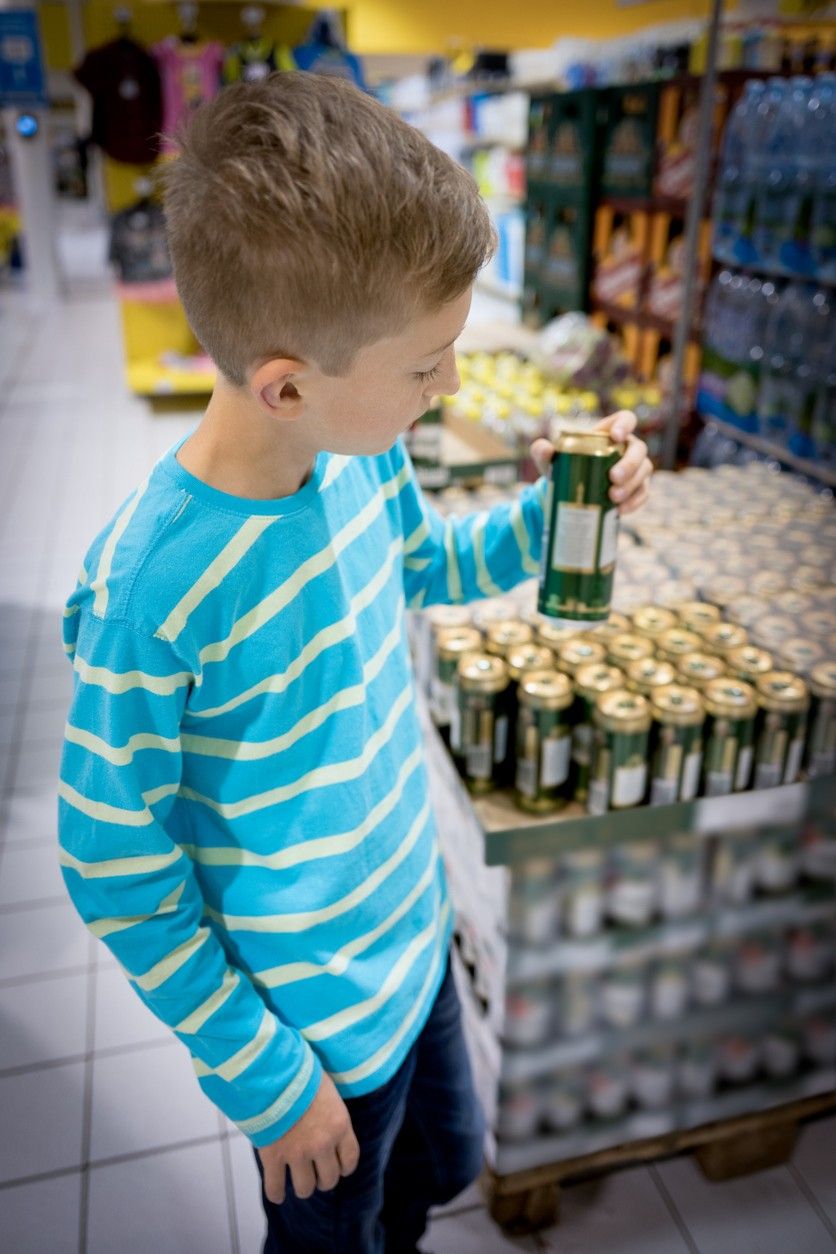 The 'No ID, No Sale!' campaign, operated by the UK PASS Card issuer CitizenCard since 2004, provides retailers with materials and advice to prevent underage sales. JTI is an active supporter of the campaign, Howell says.
"JTI Business Advisers distribute 'No ID, No Sale!' packs to retailers where required. They can also be requested directly from the 'No ID, No Sale!' website. The packs include a statutory A3 tobacco age notice, posters and other in store display materials, CitizenCard application forms, and a best-practice guide for store staff. It also includes a refusals register – to record everyone who fails to produce valid ID when asked – which shows enforcement agencies like Trading Standards that the retailer is enforcing a proof-of-age policy," he explains.
He also expresses concern about the growing issue of children being able to access disposable vapes. "We're concerned about the use of inappropriate naming and packaging on some items which could potentially appeal to children, including cartoon imagery or imitations of well-known confectionary and soft drink brands," he says.
"Worse still, many of these products do not meet regulations, exceeding nicotine limits and containing banned chemicals. In recently published research commissioned by JTI UK from Broughton Life Sciences, a UKAS accredited testing laboratory, it was found 25 out of the 28 products tested on the market are not legally compliant in the UK."
In the UK, laws state that e-cigarette tanks are restricted to a capacity of no more than 2ml, a restriction of the maximum volume of nicotine-containing e-liquid for sale in one refill container to 10ml. E-liquids can't exceed a nicotine strength of 20mg/ml and all packaging has to be child-resistant and tamper evident. Colourings, caffeine and taurine are banned, and all e-liquids and e-cigarettes must be notified and published by the MHRA before they can be sold.
"JTI UK is calling for the Tobacco and Related Products Regulations to be amended to ensure all e-liquids, including non-nicotine e-liquids, to be regulated in the same way. We're also campaigning for product, packaging and marketing communication to not appeal to those under 18 by prohibiting imagery, flavour names and descriptors, environments or objects that are likely to appeal to children," Howell says.
He urges retailers to steer well clear of these products and only stock products made by responsible manufacturers.
"At JTI, we are calling on government to impose stricter regulations and we continue to refine our own business practices to prevent minors from accessing our products. In the absence of appropriate legislation on nicotine pouches, JTI is part of an industry regulatory framework focused on responsible marketing practices and youth access prevention," he adds.
Howell was referring to a recent campaign by health charities to tighten a loophole that permits the over-the-counter and internet sale of nicotine products to minors in the UK. While the sale of cigarettes and e-cigarettes is forbidden to under-18s, pouches are not regulated in the same way.
Due Diligence
The only way to avoid prosecution for an underage sale is to demonstrate that you have a "due diligence" defence. This entails taking all reasonable steps and precautions to avoid committing the offence. To prove this defence, effective and robust systems and procedures relating to the sale of age-restricted products should be in place. It is equally important that retailers must be able to show that these are being followed.
One option for local stores to improve on this area and ensure due diligence is the "Buy With Confidence" scheme, which is supported by over 50 local authority trading standards teams. The service, however, can be availed by retailers anywhere in the country and conducts detailed checks by trading standards officers before approving a business as a member of the scheme. The annual fee varies depending on the number of employees at a store, and starts from £257 for a shop with less than five workers.
The Assured Advice scheme from the ACS, which is backed by Surrey and Bucks Trading Standards and free to all direct ACS members, offers members signing up for the scheme the benefit of the law of "primary authority".
Primary authority enables businesses to form a legal partnership with one local authority, which then provides assured and tailored advice on complying regulations that other local regulators must respect. A primary authority can block an enforcement action if the business was following the advice issued by it. Businesses can also join via trade associations in what is known as co-ordinated partnership.
While the Assured Advice guides produced by the ACS are available for all to view, only those who are signed up to the scheme will benefit from the protection of the Assured guidance that, if followed, must be respected by enforcement authorities.