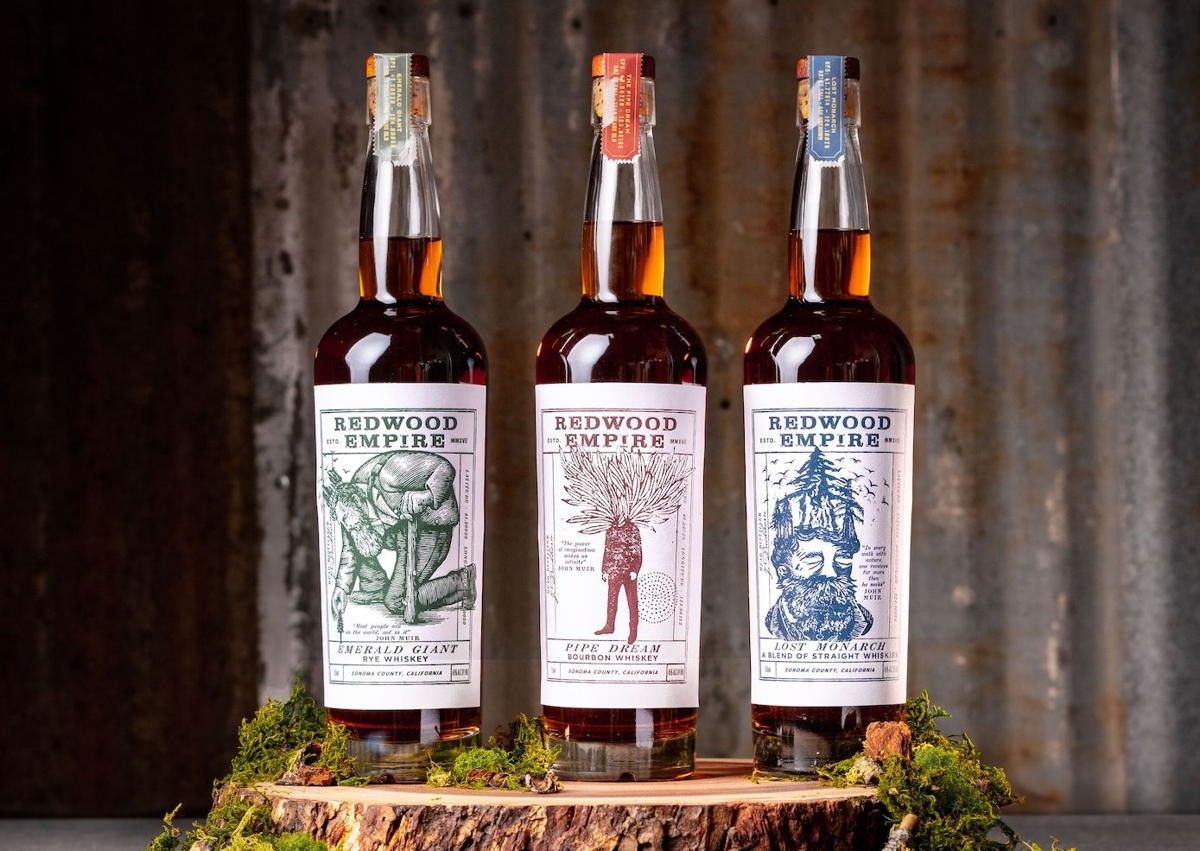 Drinks company Ten Locks has ventured into American whiskey sector, bringing three unique, barrel-aged Redwood Empire Whiskeys to the UK.
The three expressions – Pipe Dream Bourbon Whiskey, Emerald Giant Rye Whiskey and Lost Monarch Blend of Straight Whiskey, all 45% abv – will all be available from July.
All are select blends of aged whiskeys between four and twelve years old, staged with new woodcut-style labels depicting America's most iconic conservationist, John Muir.
Each Redwood Empire Whiskey is handcrafted by a small team of five led by master distiller Jeff Duckhorn, who touches all aspects of production – from grain to glass – before the whiskeys are nurtured by Sonoma's moderate-year-round climate. The result is smooth whiskeys of complexity, consistency and a character the Redwood Empire team has dubbed "Sonoma-boutique style".
"A rare gem in a booming category, this is a beautiful brand to look at, taste, enjoy and experience," commented Becky Davies, head of commercial at Ten Locks.
"Redwood Empire Whiskey has stand-out strength of character and – much like Ten Locks – is dedicated to leading the category both in terms of innovation and being a force for better. At a time when we're all looking to nature and the outdoors to nurture our sense of wellbeing, we know consumers and bartenders will fall in love with Redwood Empire Whiskeys."
Derek Benham, owner and founder of Redwood Empire Whiskey, said: "Craft whiskey drinkers across the globe are growing in number, and they're looking for new brands, origins and style. We're proud to offer them an authentic Sonoma brand that isn't like any other whiskey."
Redwood Empire Whiskey has an RRP of £50 per 70cl bottle.