With spending power of disabled people estimated to be around £249 billion per year, the so-coined "purple pound" is a relatively untapped pool, which local retailers could cater to by making few simple changes- both in their stores and in their own outlook.
UK has 14.6 million people with disability, according to the latest estimates from the Family Resources Survey. Areas with the highest proportion of their population tend to be concentrated in Wales and Scotland, as well as in the North East and North West of England. The lowest levels are found in the South of England.
According to a report by Ramp People, one in six Brits are living with hearing loss, one in five with sight loss while one in five have a mobility disability. One-third of disabled people experience difficulties accessing public spaces with 20 per cent reported shopping as the most commonly reported areas for difficult accessibility.
For shoppers on wheelchair or mobility bikes, entrance and aisles often end up being too narrow. Too high counters and checkouts too tend to overwhelm them.
Apart from physical disability, autism and dementia also affect how people communicate and interact with the world. While there are around 700,000 autistic adults and children in the UK, there are currently around 900,000 people in the UK with dementia.
With lifespan increasing, the number of people with dementia is also increasing. One in 14 people over the age of 65 have dementia, and the condition affects 1 in 6 people over 80.
UK's specialist think tank International Longevity Centre UK (ILC) stated in a recent report that if shops, banks and leisure activities become more welcoming to people living with dementia and other cognitive impairments, the economy could be "boosted by £948 million a year" via spending by this group.
Welcome Everyone
Convenience stores operate at the heart of villages, towns and cities. They provide access to essential products and services, often acting as a social hub and have also been proven to play a key role in reducing loneliness in their local areas. No wonder, it is crucial for C-stores to be welcoming for all.
Diane Lightfoot, CEO at Business Disability Forum, believes that C-stores are most "ideally located to meet the needs of disabled customers".
"Their proximity means that disabled shoppers can access them easier without having to navigate public transport. Shop owners can also get to know their disabled customers and can offer a more personalised service than is possible for larger stores." Lightfoot told Asian Trader, adding that any improvements made for disabled customers will benefit other customers too.
A few changes can go a long way, as seen in Premier Barmulloch store.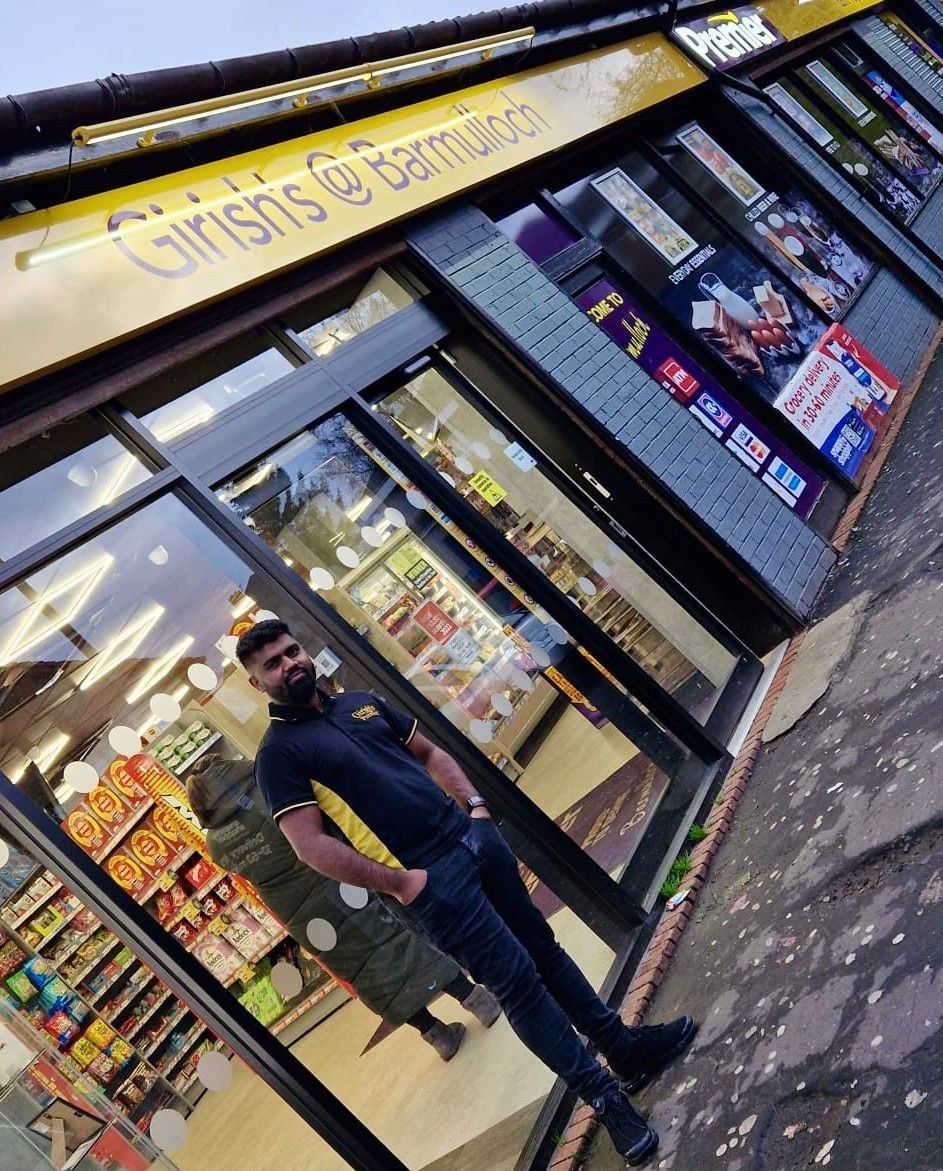 When retailer Girish Jeeva took over Premier store in Barmulloch in Glasgow a year ago, he was determined to make it a place for everyone.
"When we took over the store, it was about 30 years old and outdated. When we came to see the store to buy, we noticed there was one customer who was in a mobility bike and
was waiting outside. She asked one of the workers in the shop to get some products for her because she couldn't enter the premises as her bike couldn't fit through the doors.
"The staff helped her in the purchase though I strongly felt that this shouldn't be the case. I felt any customer should be able to come inside the store freely, and just navigate through and buy whatever they want, instead of having to wait.
"It turned out she has been visiting the store for 20 years but never been inside it!
"After buying the shop, I refurbished it to create enough space for her to navigate and move around. We basically changed the shop's layout, making it much easier for anyone to move around the store.
"Our shopper on the mobility bike now visits our store happily twice a day," Jeeva told Asian Trader.
Making the aisles wider and store more spacious have increased both footfall and popularity of the store in the local community, said the retailer, who also happens to be the winner of Vape Convenience Retailer of the Year 2022 award at the 34th Asian Trader Awards.
Not only the whole store is refitted in a way that it is easier for all the shoppers, the staff here is also trained accordingly to meet different needs.
"Like, a couple of our regular customers use walking stick and cannot move around much. So, we have got an access point for them where they can just stand near the till while one of the staff members just go around and bring the item for them.
"Customers are more relaxed; kids are able to run around. Everyone feels welcome," he said.
Jeeva's store is much talked-about in social media as well, something that bringing him further new shoppers.
Through the word of mouth as well as active use of social media, Jeeva has made aware that his Premier store is much easier and friendlier for everyone and thus is well-equipped in providing a good shopping experience.
Apart from making the store apt for wheelchair and mobility bike movement, it is crucial to make it friendly for customers with sensory needs and people with hidden disabilities.
Lightfoot from Business Disability Forum informs that some supermarket chains have introduced lanyard schemes in this regard.
"These include the sunflower lanyard, which is a discreet way that customers can let you know that they have an access or support need. Others have introduced designated quiet
shopping times for people with autism and other neuro diverse conditions, or 'slow lanes' at checkouts for people who want to take their time," Lightfoot told Asian Trader.
Good Start
The idea of "Quiet Hours" is also gaining popularity.
Quiet hours are dedicated times where environment may be adapted by lowering noise levels such as till beeping and music, dimming the lighting, avoiding making announcements, reducing movement of trolley and placing a poster outside to tell customers about the timings of Quiet Hour.
To help and guide C-stores in this regard, Association of Convenience Stores (ACS) has developed "Everyone Welcome Guide" in consultation with the Alzheimer's Society, Business Disability Forum, Age UK and National Innovation Centre for Rural Enterprise, in this regard.
The guidance outlines reasonable adjustments for retailers to consider in order to support disabled customers visiting their store like placing visual aids, such as pictures or instruction manuals and avoiding flashing lights and loud music in store which can be disorientating for people with dementia.
Think tank ILC is asking shops to provide training for front-line staff to understand how to support people with dementia in shops and to adopt 'slow shopping', developing ways for people to take their time to buy things.
Business Disability Forum further recommends store owners and staff to always be on the lookout for people who may need extra assistance.
In Lightfoot's words, "don't worry about getting it wrong". Asking all your customers about how you can help them is a really good place to start!