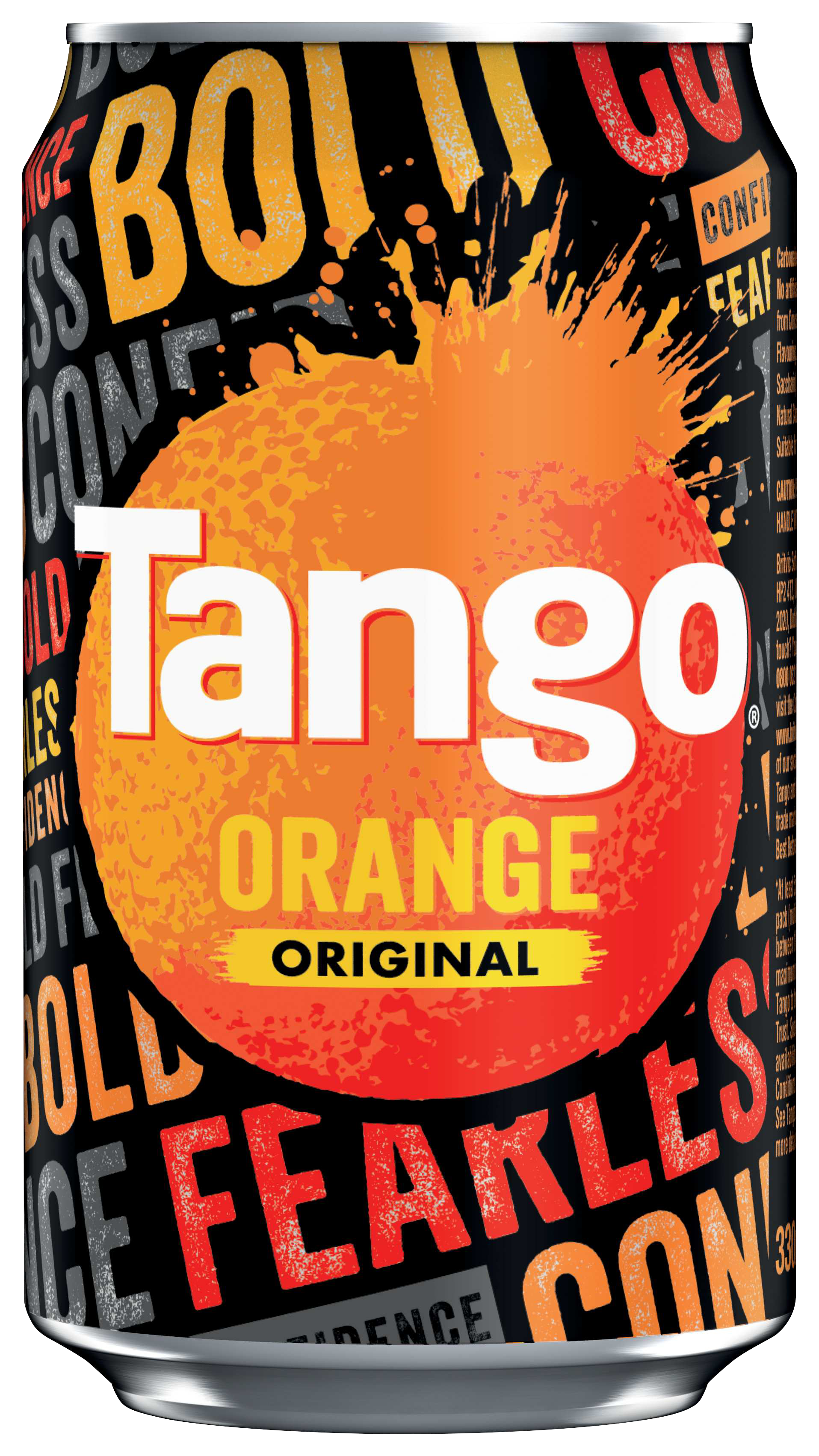 Britvic's flavoured fruit carbonates brand, Tango, has agreed a long-term partnership with The Prince's Trust, the UK's largest youth charity to support young people with employment and education opportunities. This is the latest milestone in Britvic's broader People and Culture strategy which includes learning and development for young people alongside supporting healthier communities.
The activity will lead with an on-pack takeover across Tango Orange and Dark Berry Sugar Free flavours, with 5p from each pack sold being donated to The Prince's Trust, up to £100,000 in the first year. A QR code featured on pack leads to a designated landing page that shares further information about the partnership, as well as a referral button to sign up to a Prince's Trust course, or to donate.
Young people are among the hardest hit coming out of the pandemic, and as a key target audience for Tango, the partnership will support youth culture. With £3.1m spent on Tango by under 28s, the collaboration will inspire shoppers and support in driving purchase among those who want to make an impact on young people in the UK, a key demographic when it comes to purchasing flavoured fruit carbonates. The credibility of The Prince's Trust charity and the fame of the Tango brand will support in making a difference among the 1 in 3 young people who say more self-confidence would help with achieving their goals in work or education.
The partnership will be live from 1 August – 30 September, and will be supported by paid digital, influencers, PR and Point of Sale to drive awareness of the partnership and encourage young people to "find their fearless".
Pack sizes:
6 x 330ml multipack | £3.49
8 x 330ml multipack | £4.39
330ml single can | £0.67
Case sizes:
6 x 330ml multipack | £3.49
8 x 330ml multipack | £4.39
330ml single can | £0.67