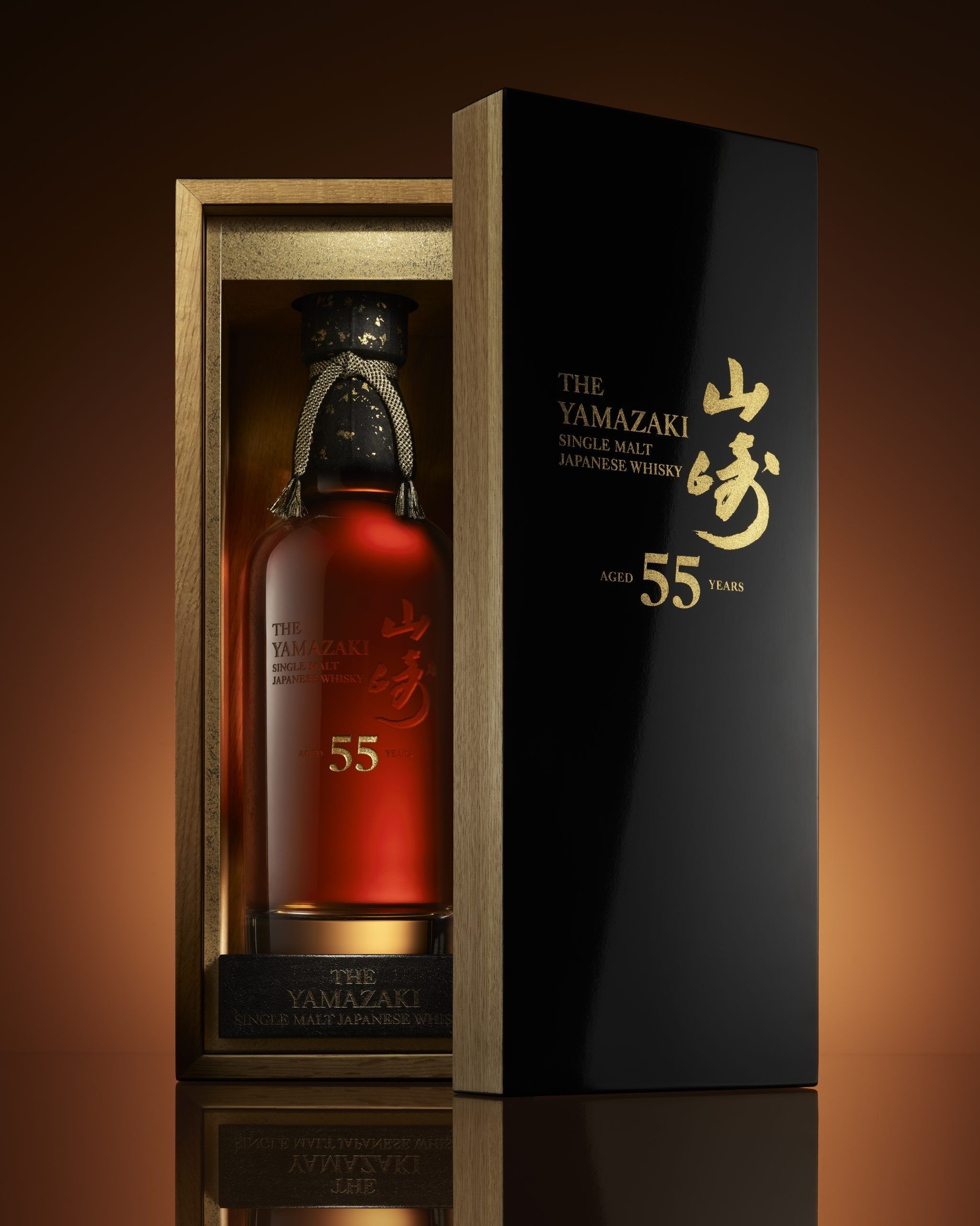 The founding family of Japanese whisky, Suntory, has announced the release of Yamazaki 55. Bottled in 2020, Yamazaki 55 – the House of Suntory's oldest release in its history – celebrates the Japanese "Showa" era of the 1960s that represented a major period of change for the House of Suntory.
Extremely limited quantities of Yamazaki 55, of which 100 bottles were initially released in Japan in 2020, will reach select global markets including the United Kingdom, United States, Mainland China, and Taiwan later this month. Yamazaki 55 will be available to purchase in Harrods, Claridge's and The Arts Club.
To honour its ongoing commitment to give back to society, Beam Suntory, will donate $5,000 USD for every bottle released in this year's 100-bottle collection, totalling $500,000 USD, to The White Oak Initiative, a group committed to the long-term sustainability of America's white oak forests.
Yamazaki 55 is a blend of precious single malts featuring components distilled in 1960 under the supervision of Suntory's founder Shinjiro Torii and then aged in Mizunara casks; and in 1964 under Suntory's Second Master Blender Keizo Saji and then aged in White Oak casks. Suntory's Fifth-Generation Chief Blender Shinji Fukuyo worked closely with Third-Generation Master Blender Shingo Torii in deploying their signature art of blending to properly reveal the exceptional depth, complexity and wisdom that is Yamazaki 55. The resulting expression features a deep amber colour; robust aroma redolent of sandal wood and well-ripened fruit; sweet, slightly bitter and woody palate; and slightly bitter yet sweet and rich finish.
"Throughout the process of blending Yamazaki 55, I used as inspiration the passage of time and 'Wabi-sabi' – the Japanese belief that imperfections can help to ultimately contribute to perfection," said Fukuyo. "While I often view other extra aged whiskies as art, I consider Yamazaki 55 to be more like a Buddhist statue: calm and mysterious, requiring time to truly enjoy the inner beauty."