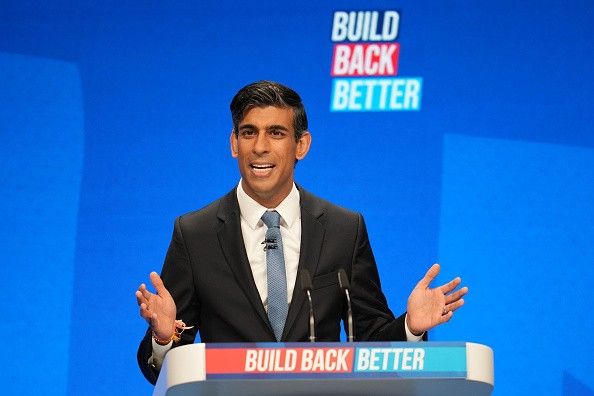 UK Chancellor Rishi Sunak reprimanded the Tory MP Chris Loder for saying that that he hoped the current HGV driver shortage would lead to supermarket supply chains being dismantled and it was high time that Britain returned to the good old days when farmers sold their milk to the village shop.
Reacting to Loder's comments Sunak was able to confirm that abandoning the supply chains is not Conservative party policy. 
"I don't think anyone would say there's an upside to people struggling with supply chain challenges and not being able to get what they want at the time they want it. No one wants to see that," The Guardian quoted Sunak.
"What we've said more broadly is over time one of our desires is to transition ourselves to a higher-wage, high-skill economy, more productive economy," he said.
West Dorset MP has earlier said in a meeting at the party conference that branded supermarkets are "commercial predators" and argued that farmers would be able to sell their milk in the village shop if logistics chains collapsed.
"I think actually one great opportunity we have from the issues we see at the moment is actually for some of these supermarket supply chains to crumble," Loder, who was first elected MP for West Dorset in 2019, said.
"I know it might not feel like it in the immediate term. But it is in our mid and long-term interest that these logistics chains do break.
"It will mean that the farmer down the street will be able to sell their milk in the village shop like they did decades ago. It is because these commercial predators – that is the supermarkets – have wiped that out and I'd like to see that come back," reports quoted Loder as saying.
Loder's comments came as prime minister Boris Johnson admitted that food and fuel shortages could last until Christmas.
Shoppers have been facing empty shelves and queues at petrol forecourts in recent weeks due to disruption in supply chain owing to acute shortage of heavy goods vehicle (HGV) drivers.
Supply chain issues are continuing to affect several sectors, with the military due to begin driving fuel to petrol stations.
Speaking to BBC, Sunak today (4) said there is no "magic wand" to make disruption to fuel and food supplies disappear overnight and ministers are doing everything they can to mitigate the issue.