The unchallenged centres of carnival are probably Rio in Brazil (for Latin America) and Port of Spain in Trinidad (for the Caribbean). Nevertheless, Notting Hill comes a pretty good third behind them, and it is not widely known that the UK can boast seven very good carnivals these days, reflecting the vibrant ethnic mix of our islands and celebrating the cultural traits and music of many nationalities and continents.
The carnival and festival season in the UK is now highly developed. Many festivals are taking place right now and very many dozens that are still upcoming are all listed below so that store-owners will have good guidance as to what might be happening in their area.
Festivals and carnivals are great sales opportunities for indies, even if the festival is not nearby, as local parties and a general sense of celebration will often accompany such occasions, offering the opportunity to increase sales of drinks, food to go and snacks. RTDs, wine and the c-store specialty of ready-chilled refreshment is a big attraction for festival and party (and BBQ)-goers.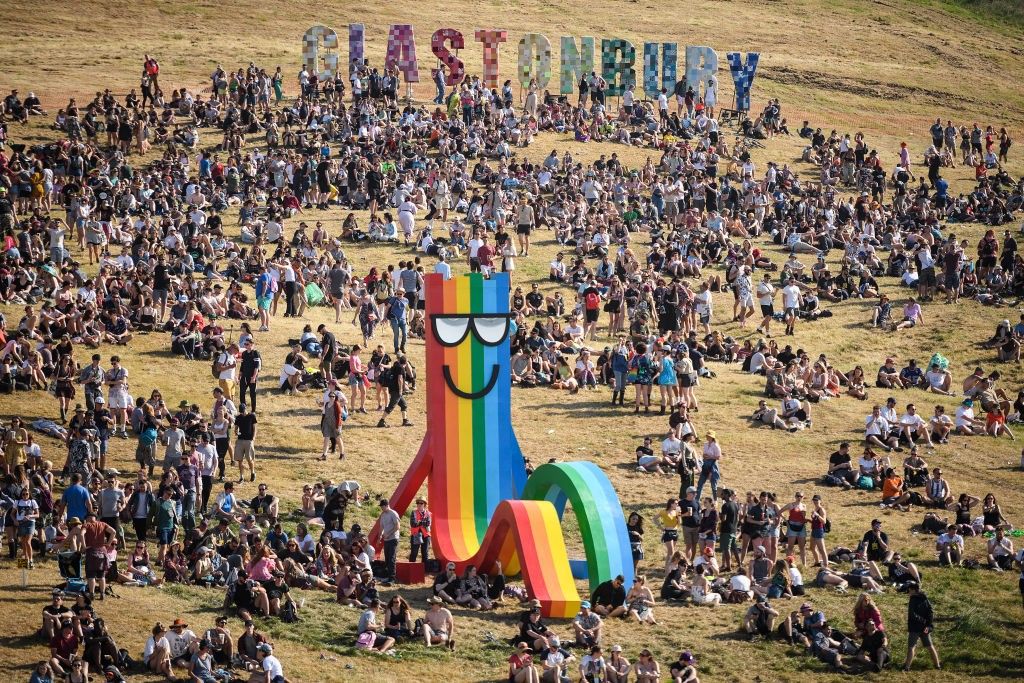 "The summer of 2022 is packed with a whole host of exciting events and festivals — offering plenty of opportunities to get outdoors and enjoy some food and drink with loved ones," says Caroline Morris, head of sales at Bar-Be-Quick – whose portable barbies are perfect for customers to carry to outdoor events.
Morris is sure the season will be a hot one in every sense: "With consumers excited to embrace a summer of normality, we expect that going 'all out' will be front of mind for many shoppers."
If a festival is taking place in tour catchment area, of if your store is on the route to an event, bear in mind that attendees have paid anything from £30 up to several hundred to attend, and will be looking to spend all they can to have fun, even if on a tight budget, – so offering a great choice of premium beverages and foods is a great strategy.
Even if you are not in West London, there is a good chance a Carnival will eb passing by somewhere quite near.
The Notting Hill Carnival runs from Saturday 27 Aug – Monday 29 Aug 2022 on a route that winds through Westbourne Park, Ladbroke Grove and Notting Hill. It is the biggest street festival in Europe with over two million people attending the three days of music, colour and fantastic food.
This year there are more than 40 different sound systems set up all around the area playing the soca, calypso, reggae and other Caribbean music (Chutney Parang, anybody?) all day long.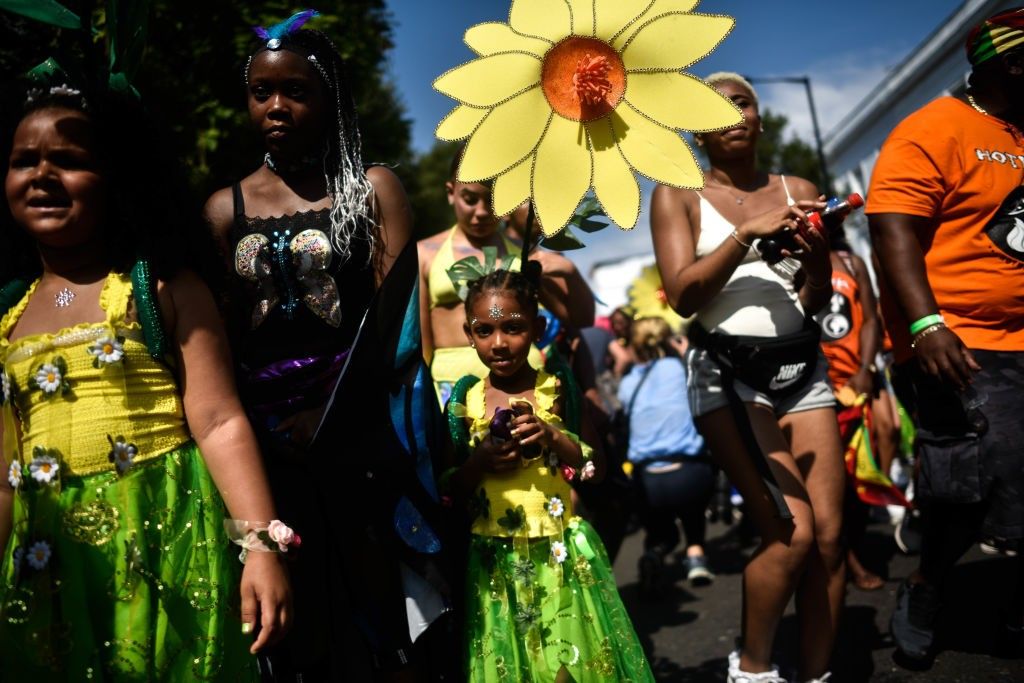 Note that the Notting Hill Carnival traditionally also has a children's day, and prior to the adult mass band parade is a children's parade with activities on for the whole family.
Up north there is the Leeds West Indian Carnival Monday 29 August in Leeds City Centre, where the parade starts and finishes at Potternewton Park on Harehills Avenue.
It is the longest running authentic Caribbean carnival event in Europe and the first Caribbean Carnival to feature authentic Caribbean costumes, music and a mas band procession. I attracts at least 150,000 people every year, so watch out, West Yorks store-owners.
On the other side of the Pennines there is Liverpool Brazilica Festival, which takes place a month earlier, over the weekend of 9 – 10 July in Williamson Square. The Liverpool Brazilica is the largest carnival celebration in Europe that specifically celebrates Brazilian (rather than West Indian) culture, meaning that instead of mas band parades (with its traditional king and queen of the parade and voodoo-inspired characters) the festival is more about samba parades. The Liverpool carnival is of recent origin  – since 2008, after the city was awarded the title of  European Capital of Culture. Expect crowds of about 80,000.
Next there is Wells Carnival, lasting from Friday 29 July – Sunday 7 August  with a parade route through Wells-Next to the Sea, on the north Norfolk coast. Its claim to fame is that the Wells Carnival is the biggest illuminated carnival in the world with huge floats that parade through the medieval streets surrounded by costumed street performers, musicians and dancers.
Also on the East Coast is the Aldeburgh Carnival in Aldeburgh, Suffolk, from Saturday 13 – Monday 15 August. This carnival dates back to the 1800s and was originally again a traditional maritime celebration: Ye Old Marine Regatta. Rather than Brazil or the Caribbean, the Aldeburgh carnival celebrates English traditions and as well as a parade it has shows, live music, a 10k run, fireworks and many different games.
(Preston in Lancashire also has its own Caribbean Carnival, although this year it was on 28 and 29 May, so too early for this feature!)
And last but not least for C-store owners to watch out for is the Leicester Caribbean Carnival on Saturday 6 August in Victoria Park. The event celebrates the diversity of the Leicester community, with bands, colourful costumes, street parades, street parties, food and drink. If you are located around Leicester, big it up and sell some stuff!
The Carnival started in 1985 and each year attracts more than 100,000 people – a third of them being out-of-towners.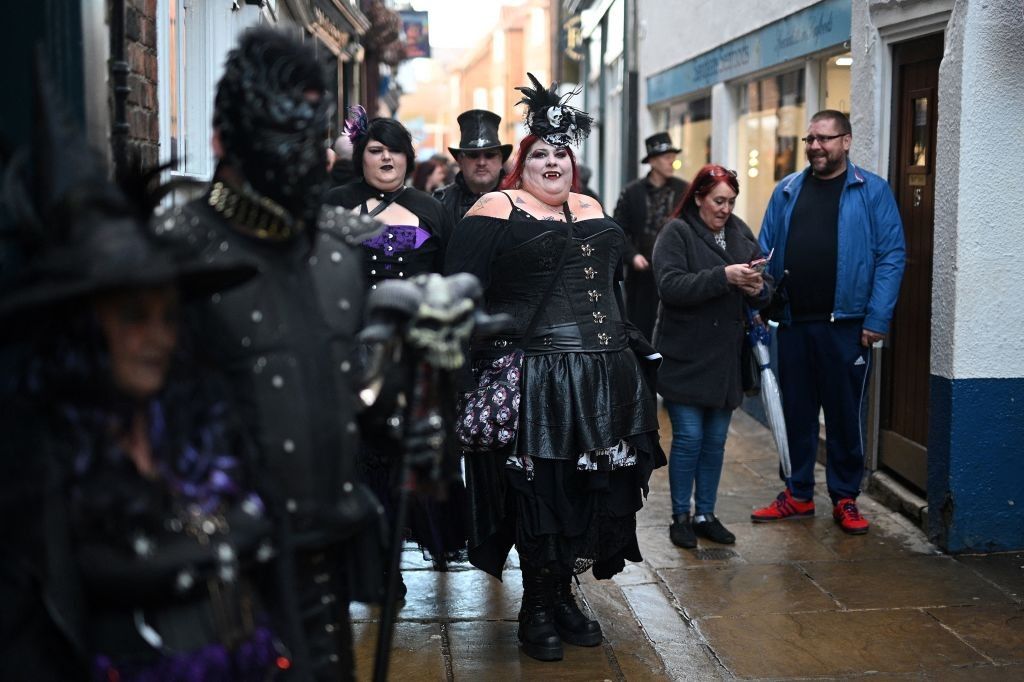 All of these events will have a hinterland of travellers attending and an atmosphere of excitement and celebration to sustain a great sales season for outdoors living and celebration – so let's make sure to stock up with the right stuff.
"For larger social events, such as carnival and festival occasions, consumers tend to make impulse purchases whilst en-route," confirms Johnny Dennys, Mast-Jägermeister UK Head of Brand and Trade Marketing."Independent retailers have a great opportunity to make the most of this in order to drive sales."
Party Spirits
Beer and wine almost goes without saying (and we say it a lot in this issue's BBQ feature!), but the carnival atmosphere lends itself to spirits – cocktails with gin and vodka, and particularly those drinks associated with sunshine and partying, such as rums and brands like Jägermeister.
The fortunes of Halewood Artisanal Spirits are on the rise and seem to be perfectly in step with the trends seen in premium liquors.
The company's experimentation with gin flavours – such as peach and pineapple – means that they are perfect for the partying atmosphere the upcoming season promises.
James Stocker, Halewood's Marketing Director, says that "Tropical flavours are continuing to perform well in the spirits category, with our Whitley Neill Watermelon and Kiwi and Mango and Lime gins that we launched last summer proving to be some of our fastest selling flavours. Our new Pineapple and Peach gins continue to tap into this trend for tropical flavour combinations with brilliant, versatile liquids which we're confident will prove extremely popular with consumers as we approach the spring/summer months."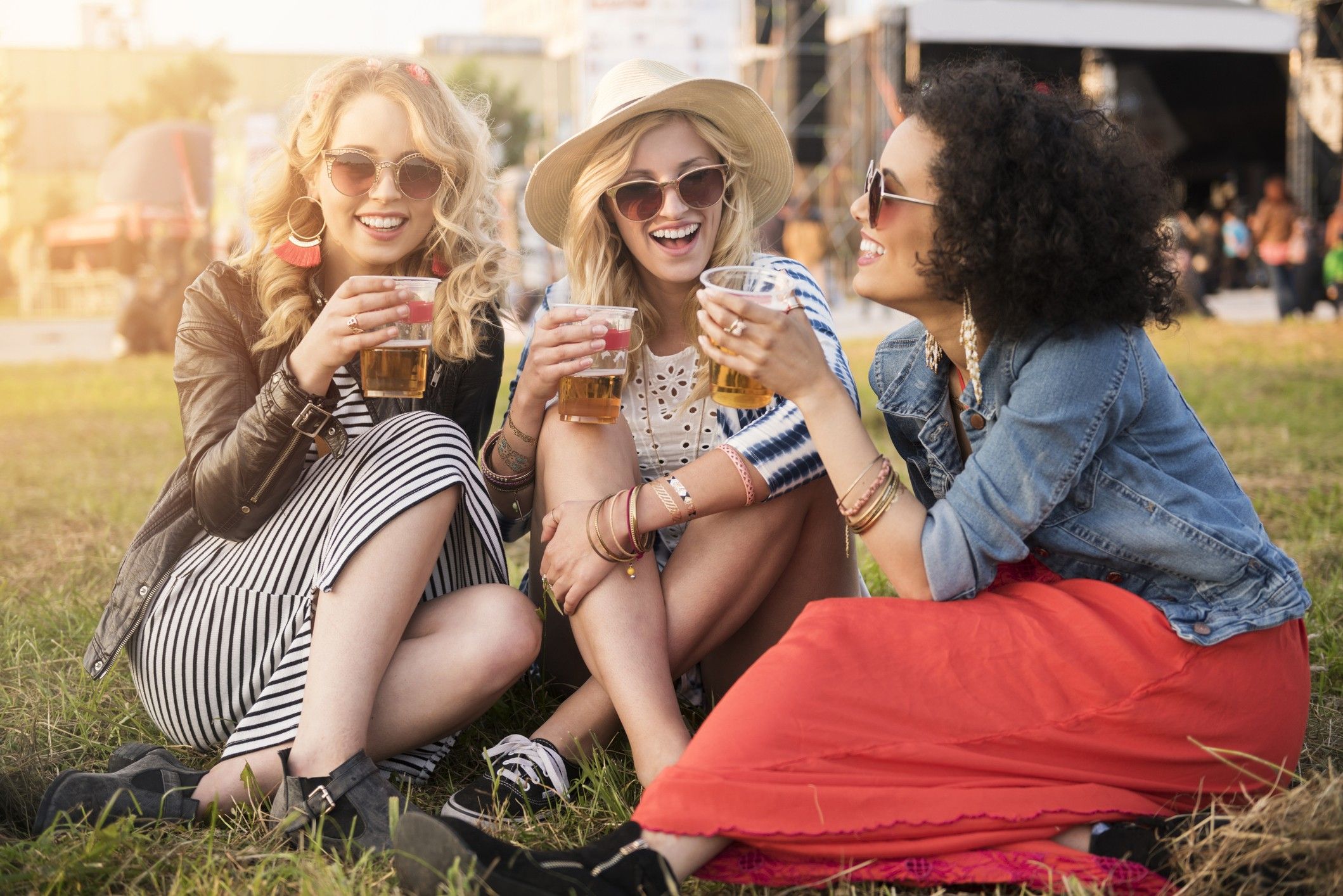 One of Halewood's recent and quite revolutionary innovations that is perfectly in the carnival spirit is amazing range of flavoured rums.
Dead Man's Fingers Rum was born in the Rum & Crab Shack, St. Ives, Cornwall in 2015, explains Stocker: "Ever since then, the brand has always been about challenging convention and rejecting old traditions in favour of something new."
Focus on experimentation and new flavour combinations has always been at the heart of Dead Man's Fingers Rum, he says. When creating Dead Man's Fingers Spiced Rum, the brand went against tradition and experimented with local flavours like Cornish saffron cake, spice, fruit scones and Pedro Ximénez ice cream. The result was a unique Spiced Rum with cinnamon, nutmeg and orange notes.
"This focus on experimentation has continued to play a big part in the identity of Dead Man's Fingers, with the range now offering 12 different rum variants, from the Original Spiced Rum to Coconut, Raspberry, Passionfruit and Banana," Stocker says – and they sound like the perfect mood enhancer for the festival and party crowd. The brand also recently launched a Tequila Reposado, as well as three cream liqueurs – Raspberry Rum Cream Liqueur and the new Strawberry Tequila Cream and Mango Tequila Cream Liqueurs.
No lively event is complete without a shot of Jägermeister, and the company recently posted positive growth across its entire range of price-marked packs, including the 20cl at 14.0 per cent, 35cl at 4.3 per cent and 50cl at 18.0 per cent. "Our smaller formats are key incremental products for consumers looking to add something to their basket as they are more portable, making them perfect for those sociable occasions," says Dennys, commending the brand as the essential festival accompaniment.
"In order to drive sales, retailers should consider building a clear display that showcases premium spirits, such as Jägermeister," he adds."Visibility is key in order to not miss out on incremental sales, with consumers typically only purchasing what they can see."
And of course beer should be near, especially hot weather brews such as lager that cool down thirsty punters fast. Kestrel, from Brookfields, is a perennial C-store best-seller to stock – and bear in mind the increasing popularity of premium World Lagers – Super Bock and AB Inbev's Corona Extra and Budweiser Brewing Group's new Madrid brew, Mahou (their Stella Artois Unfiltered is here now, too).
And along with the refreshments and perhaps some food to keep them going through the day (and evening), shoppers should think about an innovation form Bar-Be-Quick, the original on-the-go barbie people.
"Our Bar-Be-Quick Instant Barbecue is a key product for independent retailers this summer, as it's perfect for taking to festivals and outdoor events," says Caroline Morris."It is quick and convenient to use, minimal clean-up is required, and it's ideal for consumers who've already spent a lot on tickets and are looking to keep costs down (RRP £3)."
There is a slightly larger version, the Party Barbecue (still just £6), featuring an extra-large grill area to cater for up to ten people. "It's also fully recyclable for eco-conscious consumers too, so it really appeals to all markets." Morris adds.
Thirst-quenching, energy-giving …
An endless need for liquid replenishment on summer days and night (especially if dancing and jumping around) means that the festival season is a great market for a C-store staple.
"Soft drinks are an ideal accompaniment to any festival or carnival this summer," confirms Amy Burgess, Senior Trade Communications Manager at Coca-Cola Europacific Partners (CCEP). "People look for ways to keep themselves refreshed and hydrated throughout the day and into the night, which is why it is important for retailers to stock up with a wide range of soft drinks, including much-loved favourites like Coca-Cola Zero Sugar, Fanta Zero and Sprite Zero, to make the most of the opportunity and offer consumers choice."
It is not only replenishment but energy that is needed, so be sure to have plenty of options from that category ready to go for fans in a hurry. Boost and Carabao are dedicated Convenience brands, Red Bull is a great seller, along with Monster and several other category leaders.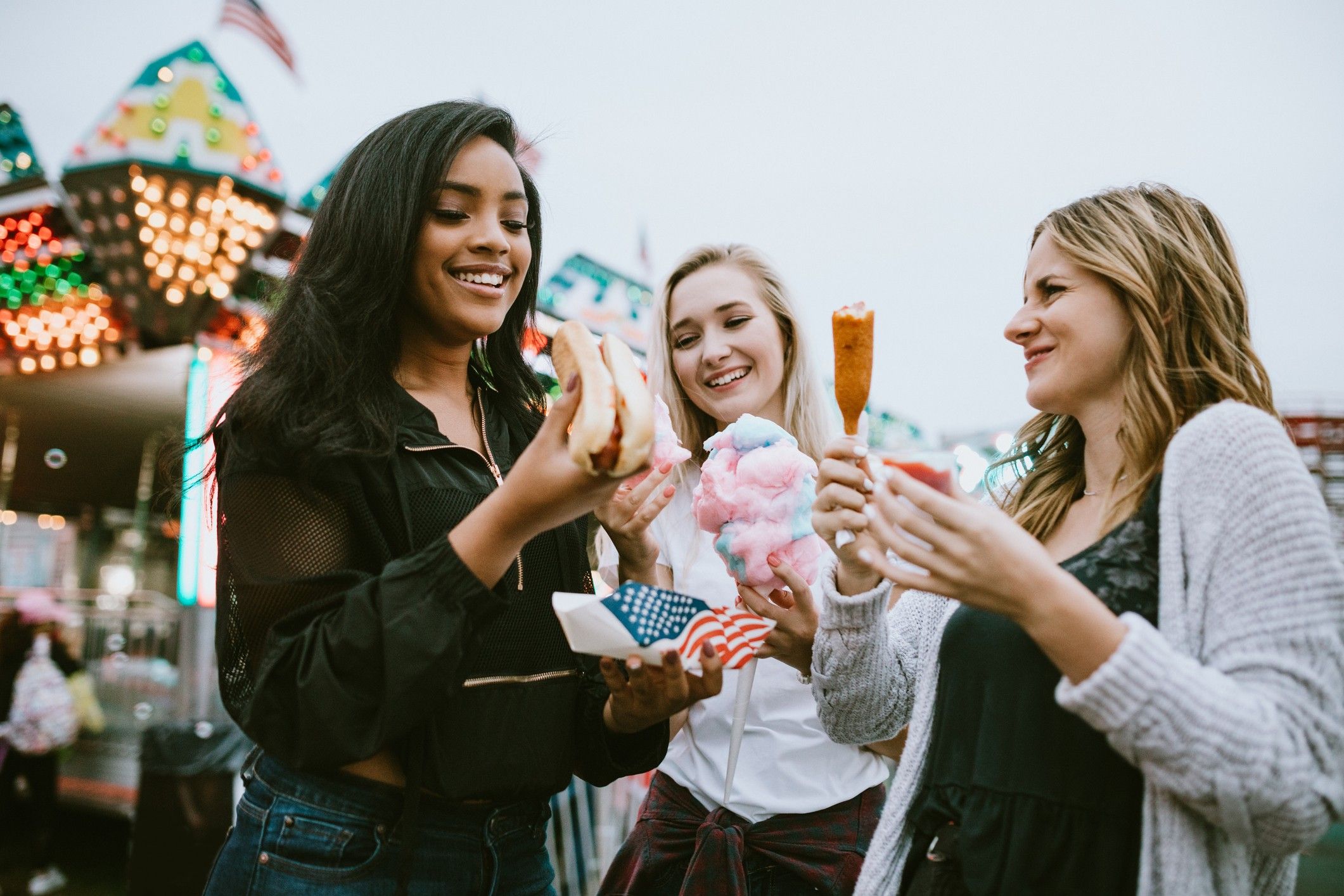 Boost's Marketing and International Business Director, Adrian Hipkiss, explained to Asian Trader that energy's is the largest soft drink category in the independent channel, with £1 in every £3 spent on soft drinks going on energy. "When taking a closer look into the energy sub-categories, it's the Energy Stimulation drinks which play a significant role in contributing to the growth of the soft drinks category, growing +24.4 per cent YoY, and providing 42 per cent growth to the soft drinks category," he says.
Boost now operates in four functional drink categories – Energy Stimulation, Sports Drinks, RTD Iced Coffee and Protein Shakes, and all these categories are those that will appeal to the festival-goer.
In addition, flavours in the energy drinks category now account for 38 per cent of Stimulation sales and are in 29 per cent YoY growth. Hipkiss recommends Boost Red Berry as the largest-selling 250ml Stimulation Flavour SKU, although he adds that it's important to stock a variety of flavours rather than relying on just one or two. In a spirit of carnival, shoppers are likely to want to experiment.
"Relentless has been powering experiences in music for more than a decade. Last year rapper Aitch became the new ambassador for the brand, building on its popular appeal among music lovers," says CCEP's Burgess, pointing out the excellent fit that the Relentless brand has with the summer season of music and dance.
Along with the demand for energy drinks comes the cold coffee craze – a fabulous drink on a hot day – and Boost is there with its Mocha NPD to cater for it, adding this latest option to its iced coffee range.
Sports is also a big crowd-pleaser, Hipkiss points out, and sales are up now that lockdown is far gone and we are fearlessly going out all the time again.
"Not only are Sports Drinks sales recovering, but they're also rising at a rapid rate. Over the last 52 weeks, Sports Drinks have become the fastest growing category within soft drinks, with a +36 per cent value growth YOY." In that case, make sure to stock up on Boost Sport, whose winning performance Hipkiss is especially proud of: "Sitting at the forefront of the category's growth pattern with its +49 per cent value growth YOY, Boost Sport is currently the #2 Sports Drink brand in value and volume, selling more unit sales than the 3rd, 4th and 5th brands combined," he says.
The other characteristic of young things enjoying themselves is the atmosphere of natural and organic products that suit the outlook of that generation, and again soft drinks provide exactly what they are thirsting for: "Demand is on the rise for drinks that incorporate natural ingredients, provenance and nutritional benefits," says Hipkiss. "This can be seen through the fact that Rio is a top 5 ranked SKU in Fruit Carbonates based on unit rate of sale and has the second largest wholesaler sales rates to retailers."
Don't hold back on the fruity drinks as this shift in consumer appetites is only set to keep growing, he says. Boost has recently tapped into the largest selling can segment with a new 500ml Juic'd range made with five per cent real fruit juice available as a £1.00 PMP. Sales of 500ml cans are booming with 28 per cent growth (worth £232m) and 39 per cent growth in the category from flavoured 500ml variants alone.
"Juic'd is jam-packed full of flavour, with real fruit juice refreshment but at the same great Boost value price point for consumers. With the cost-of-living increases, it's great to be able to launch a new brand in this thriving category and provide more choice for consumers," Hipkiss says.
It comes in 12 x 500ml cases and in Mango & Tropical Blitz, Watermelon & Lime Twist and Pineapple & Guava Punch flavours.
Waters – especially brands recognised and trusted by on-the-go shoppers, such as Volvic and Evian, Buxton and Highland Spring – are absolutely essential to have on hand and well-chilled. Also to be remembered is the increasingly broad and excellent range of non-alcoholic beers and lagers that could prove very appealing to the festival crowd who want to keep going while partaking of the party spirit.
Emma Gilleland, Director of Brewing, Carlsberg Marston's Brewing Company, says "The growth of alcohol-free beer has been huge in recent years, with the pandemic a catalyst for that. Consumers began to consider alternative drinking options and we saw an increased focus on health and wellbeing. We know that consumers are uncompromising on taste and that alcohol-free beers can help support a balanced lifestyle, so it's a trend we have long embraced as a brewer."
Wit seems that increasing numbers of consumers are latching on to the fact that zero-beer can lit in the soft-drinks niche, not just the beer occasion, and sales are reflecting it.
"In 2021, we've seen sales of alcohol-free beer grow by 56.2 per cent, when compared with 2019," says Gilleland. "We saw sales of our full range grow by 61.1 per cent – with San Miguel 0,0 growing an incredible 105.1 per cent, and number one alcohol-free speciality beer brand ERDINGER sales up 41.1 per cent. Brooklyn Special Effects is now the number three alcohol-free craft beer brand, growing volume and value share significantly vs 2019."
---
Festivals this month
Be quick and find out which are the events that are taking place in the next few weeks
BST Hyde Park Hyde Park, London, Various dates, June and July
A concert series over many dates (The Rolling Stones, Adele, Elton John … )
The Great Estate Redruth, Cornwall, June 2-5
Family-friendly (Manic Street Preachers, Craig Charles … )
Junction 2 Trent Park, London, June 3-4
Techno and house (Four Tet, Honey Dijon …)
Mighty Hoopla Brockwell Park, London, June 3-4
LGBTQ-friendly (Sugababes, Steps …)
Cross The Tracks Brockwell Park, London, June 5
Jazz, soul, funk (Khruangbin, Joy Crookes …)
Download Donington Park, Derby, June 10-12
Heavy rock (KISS, Iron Maiden … )
Cambridge Club Childerley Orchard, Cambridge, 10-12 June
Disco, soul, pop (Diana Ross, Lionel Richie …
Kite Kirtlington Park, Oxfordshire, 10-12 June
Music, comedy, art (Grace Jones, Mavis Staples … )
Parklife Heaton Park, Manchester, June 11-12
Dance, alternative (Tyler, 50 Cent … )
Isle of Wight Newport, Isle of Wight, June 16-19
Classics old and new (Kasabian, Pete Tong … )
Strawberries & CreemChilderley Orchard, Cambridge, June 18-19
Reggae, house, drum'n'bass(Lil Wayne, Ella Mai … )
Glastonbury Worthy Farm, Somerset, June 22-26
Speaks for itself!(Billie Eilish, Paul McCartney … )
Leisure Margate, Kent, June 24
Amusements in Dreamland (Mitski, Soccer Mommy … )
El Dorado Eastnor Castle Deer Park, Herefordshire, June 30-July 3
Rap, funk, drum'n'bass(Groove Armada, Earth, Wind and Fire … )
Festivals in July
It gets even hotter, with record numbers of July dates across the UK
Wireless Crystal Palace Park, London, July 1-3 NEC outdoors, Birmingham, July 8-10 and Finsbury Park, London, July 8-10
Multi-weekend, multi-location (Cardi B, Nicki Minaj … )
Love SupremeGlynde Place, East Sussex, July 1-3
Jazz, soul, funk (Erykah Badu, TLC … )
Rochester Castle Concerts Rochester Castle, Kent, July 6-9
Pop and rock (The Human League, James Blunt … )
2000Trees Cheltenham, Gloucestershire, July 7-9
Hard, fast and loud (Pulp, RoloTomassi … )
Somerset House Summer Series Somerset House, London, July 7-17
11 nights open-air (Carly Rae Jepsen, Arlo Parks … )
TRNSMT Glasgow, July 8-10
Guitar-fest (Paolo Nutini, The Strokes … )
Community Finsbury Park, London, July 16
Indie rock (Two Door Cinema Club, The Wombats … )
Bluedot Jodrell Bank Observatory, Cheshire, July 21-24
Music, science and culture (Björk with the Hallé Orchestra … )
Standon Calling Standon, Hertfordshire, July 21-24
For all the family (Madness, Gabrielle … )
Latitude Henham Park, Suffolk, July 21-24
Music, comedy, fun (Groove Armada, Snow Patrol… )
Secret Garden Party Huntingdon, Cambridgeshire, July 21-24
Back after five-years and sold out (TBA … It's secret!)
Tramlines Hillsborough Park, Sheffield, July 22-24
Sheffield's biggest (Kasabian, Madness … )
PennFest The Big Park, Buckinghamshire, July 22-23
Dance, rock, hip-hop (Clean Bandit, Rudimental … )
Kaleidoscope Alexandra Palace, London, July 23
Multi-arts (Orbital, Happy Mondays … )
Higher Ground Alexandra Palace, London, July 24
DJ sets, talks, readings (Patti Smith, Nadine Shah … )
Kendal Calling Lowther Deer Park, Lake District, July 28-31
Crowd-pleasers galore (Supergrass, Stereophonics … )
WOMAD Charlt on Park, Wiltshire, July 28-31
World music (Fatoumata Diawara, Angelique Kidjo … )
Camp BestivalLulworth Castle, Dorset, July 28-31, Weston Park, Shropshire, August 18-21
For kids and grown-ups (Rag 'N' Bone Man, Sister Sledge … )
Y Not Pikehall, Derbyshire, July 29-31
Guitar band paradise (Stereophonics, Manic Street Preachers … )
South Facing Crystal Palace Bowl, London, July 29-August 21
Open-air concert series (London Grammar, Bombay Bicycle Club … )
August-September festival dates
High summer continues with nation-wide merry-making
We Are FSTVL Damyns Hall Aerodrome, Upminster, August 6-7
Dance and DJs  (Andy C, Rudimental … )
Boomtown Winchester, Hampshire, August 10-14
Five-day surrealist trip (Performers TBA)
Boardmasters Watergate Bay and Fistral Beach, Cornwall, August 10-14
Sun, surfing, sounds (George Ezra, Kings of Leon … )
Houghton Houghton Hall, Norfolk, August 11-14
Dance music hedonism (Call Super, Gerd Janson … )
Green Man Brecon Beacons, Wales, August 18-21
Multi-genre (Michael Kiwanuka, more TBA … )
All Points East Victoria Park, London, August 19-28
Eclectic acts (Nick Cave and the Bad Seeds, Tame Impala … )
Field Day Victoria Park, London, August 20
Dance-focused  (Kraftwerk, The Chemical Brothers … )
Reading and Leeds Reading, Berkshire / Leeds, West Yorkshire, August 25-28
Big music in both (Dave, Rage Against The Machine … )
Creamfields North Daresbury, Cheshire, August 25-28
Dance and DJs (David Guetta, Nina Kraviz … )
We Out Here Abbots Ripton, Cambridgeshire, August 25-28
Jazz, club culture (Pharaoh Sanders, Masters at Work … )
Victorious Southsea, Portsmouth, August 26-28
Rock, britpop, indie (Stereophonics, Paolo Nutini … )
Yam CarnivalClapham Common, London, August 27
Celebration of Black culture (Wizkid, Naira Marley … )
Eastern Electrics Lee Valley Showground, London, August 27
Dance music (Seth Troxler, Horse Meat Disco … )
Maiden Voyage Lee Valley Showground, London, August 28
Jazz Café vacation (Hunee, Sherelle … )
End of the RoadLarmer Tree Gardens, Wiltshire, September 1-4
Music and culture bonanza (Pixies, more TBA)
Forwards Clifton Downs, Bristol, September 3-4
New for '22, for two days (The Chemical Brothers, Little Simz … )
Naked CityBeckenham Place Park, London, September 10
Jazz, house, dub, jungle (ENNY, Kojey Radical …. )
Waterworks Gunnersbury Park, London, September 17
Off-the-wall dance (Ben UFO, Moxie … )
Overflo Burgess Park, London, September 18
Dance music  (TBC)
Defected London Dockyards, London, September 25-26
Dance and house (TBC)