As Covid changed our outlook towards life and brought a series of never-seen-never-expected restrictions, Britons were forced to let-go their age-old love for pubs and eating out. Furthermore, the cost-of-living crisis that followed closely made us see and gauge what's important at the moment.
While the struggle is still on, Britons seem to have found their own sweet way to let their hair down and recharge themselves at home. Who wants to go out when all the good things can be brought home?
The rising trend of Big Nights In is fabulous news for local stores as onus now falls on them to cater all the last-minute hosting needs- from drinks to desserts.
According to a research commissioned by Häagen-Dazs, more than a third (37 per cent) of convenience store shoppers would choose a Big Night In (BNI) over going to a pub, bar or restaurant to save money over the next six months, with one-in-three already hosting a BNI at least once a week.
Leading industry figure Amy Burgess, Senior Trade Communications Manager at Coca-Cola Europacific Partners (CCEP), roots for more such big nights to come.
"We anticipate that big nights in will continue to be a huge opportunity for retailers as we move into the summer months, with friends and families enjoying socialising together at home – whether that's dinner parties or a relaxed night watching TV," says Burgess, adding that retailers should remain well stocked with sharing packs of popular soft drinks such as Coca-ColaTM, Coca-Coca zero sugar, Fanta and Schweppes.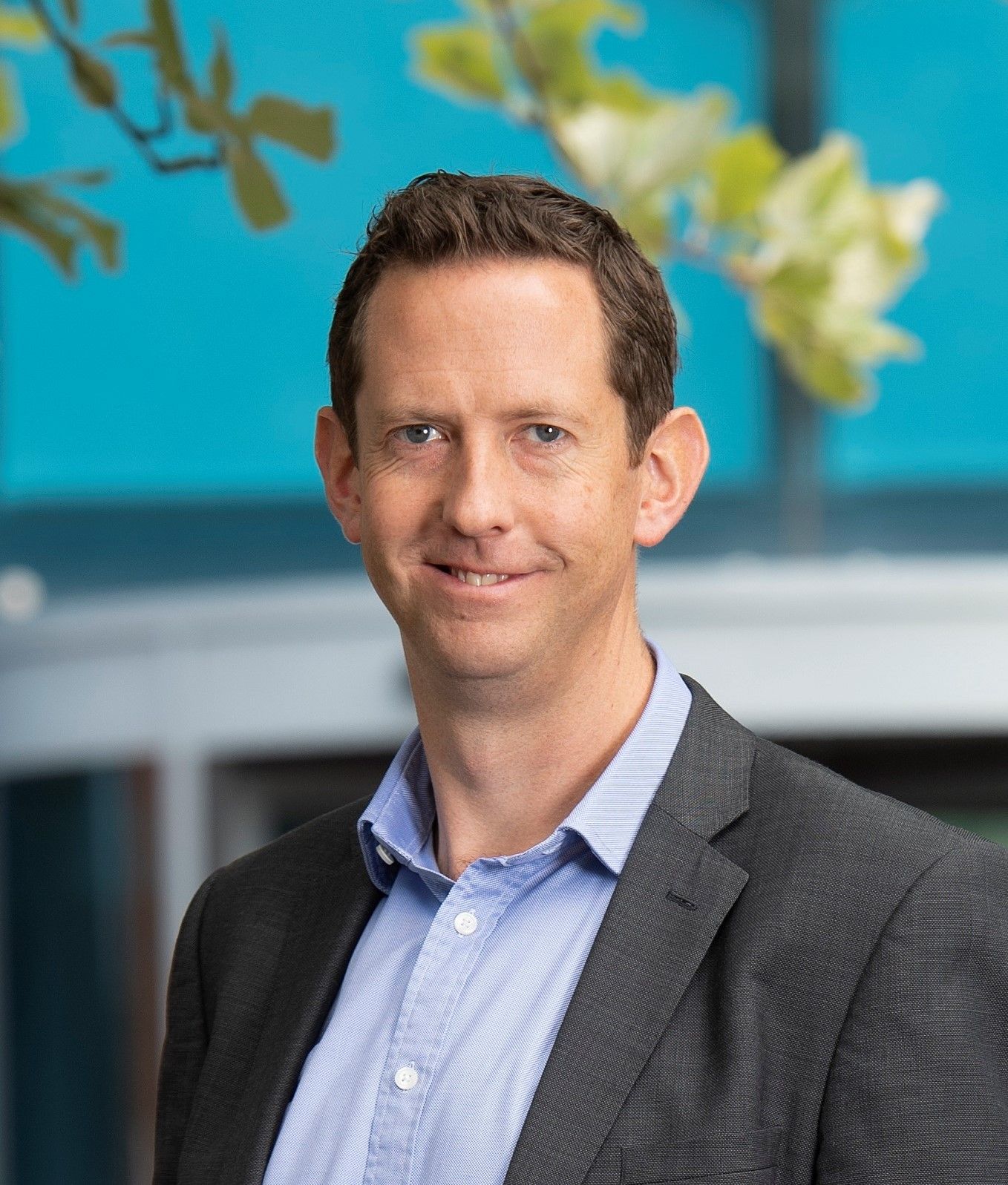 Ross Davison, Head of Convenience at Kepak (Foods Division), too has high expectations from the emerging love of Britons for Big Nights.
"It is anticipated that the Big Night In occasion will see tremendous growth in the year ahead, with over a third of consumers (39 per cent) planning to eat out less frequently (58 per cent in Scotland) creating an opportunity for convenience retailers in the chiller," Davison states, pointing out the rise of 'fakeaway' trend (recreating eat-out favourites at home).
Courtney Lewis, Customer Director for Independent Convenience & Wholesale at Premier Foods, states that around half of households are making smarter swaps to reduce luxuries and additional spending, posing an opportunity for the sale of cooking sauces, meal accompaniments and desserts.
As the households begin to stock up for summer gatherings, floodgates of opportunities are being opened for local stores every day.
Miriam Thompson, Off-Trade Category Development Manager, BrewDog PLC, feels that Big Night Iin presents a huge opportunity for convenience retailers especially as many of these occasions are likely to be impromptu and likely to drive impulse sales and upweight basket spend.
Clearly, this new habit of staying in rather than heading to a pub is clearly good news for c-stores.
Tim Dunlop, Brand Director at Hammonds (BuzzBallz Cocktails), states that big night in is a key drinking occasion for retailers to tap into.
People surely are missing their favourite cocktails at home and that's why, they are increasingly gravitating towards this new kid on the block- ready-to-drink (RTD) cocktails.
Jo Taylorson, head of marketing and product management at Kingsland Drinks, feels there is huge opportunity across categories to capitalise on the big night in trend – from classic 'at home' categories such as wine, beer, gin, vodka and rum, through to RTD cocktails and canned wines and spritzers, which are really growing in popularity.
Nobody forgets desserts, no matter how good the food and drinks were. Michelle Frost, General Manager at Mars Chocolate Drinks and Treats, resonates with the similar thought when he says that tubs and multipacks (ice creams) are increasingly becoming more popular for those Big Night in occasions with friends and family.
Tracks of time
Be it snacks, meal solutions, soft and hard drinks or desserts, retailers should keep a tab on what is trending among shoppers. Like, the inclination towards nostalgic tastes and brands.
Frost from Mars Chocolate Drinks and Treats says there has been a rise in popularity with "nostalgic brands", seeing which the maker has launched Hubba Bubba Ice Lolly- UK's first frozen treat of popular gum brand.
"Following on from the successful launch of both Skittles Stix and Starburst Ice Lolly in 2022, introducing Hubba Bubba to our range of branded ice lollies is an exciting move for 2023 where we hope to add a pop of fun and excitement to the freezer aisle," says Frost.
Health and wellness continue to rule shoppers' minds. Contrary to the popular opinion, soft drinks are far ahead of other HFSS-impacted categories when it comes to sugar reduction and CCEP is leading this change.
"Since 2015, through reformulation, we have reduced sugar across the CCEP portfolio by more than 25 per cent and have introduced low and zero (non-HFSS impacted) variants from nearly all our brands. As a result, 86 per cent all our soft drink brand ranges are non-HFSS," says Burgess.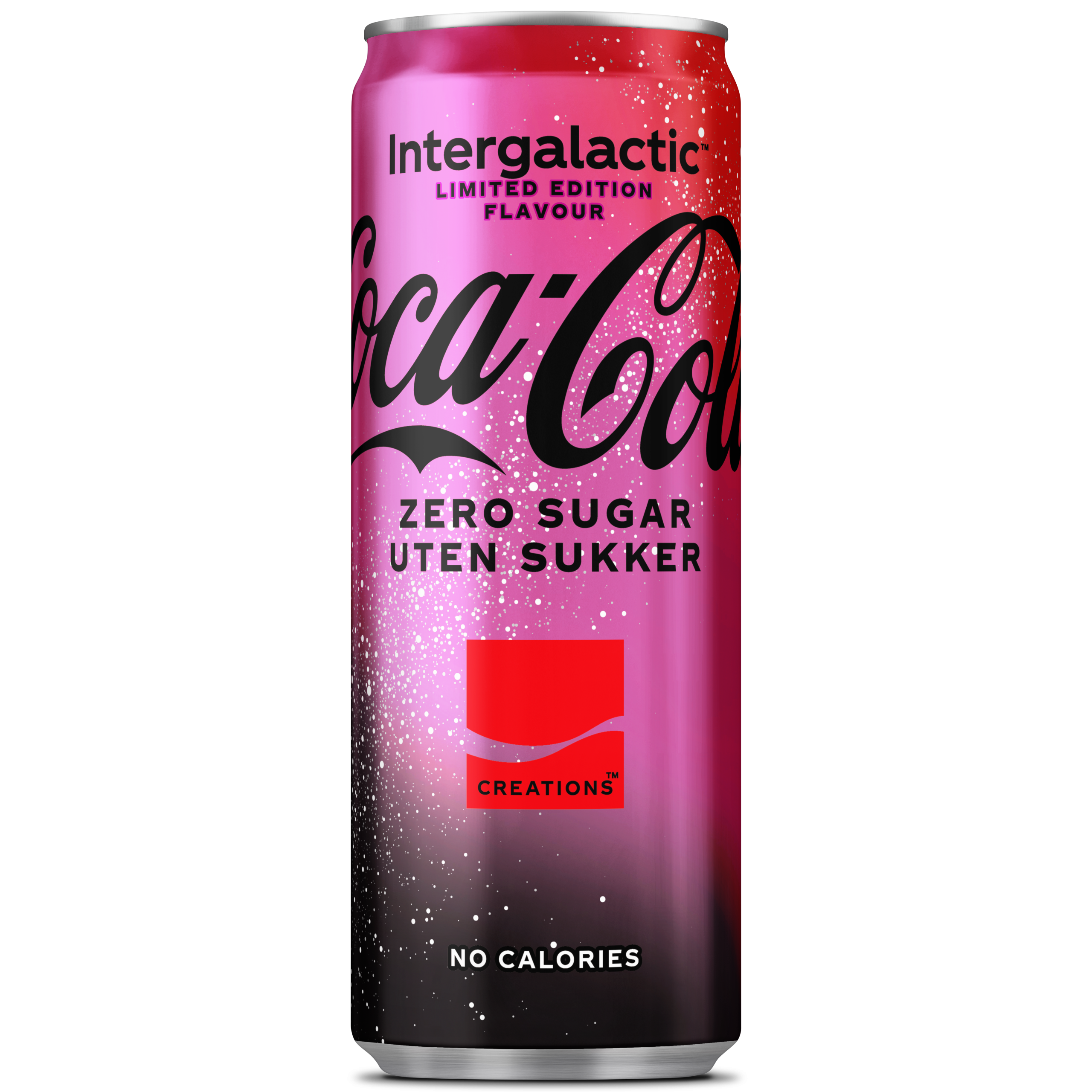 "This includes Coca-Cola zero sugar, which is driving growth in the Coca-ColaTM range, and our zero sugar flavoured carbonates, which are worth more than £138m and in double digit growth, highlighting the popularity of products like Fanta Zero, Sprite Zero and Dr Pepper Zero amongst consumers."
Seeing the rising health concern in the society, it is a smart move to also stock the wide range of Britvic as well.
"At Britvic, we know how important it is to offer retailers and shoppers choice, and as a business, we have a long history of helping people make healthier choices," Ben Parker, GB Retail Commercial Director at Britvic tells Asian Trader, adding that recent launch of Tango Apple Sugar Free and 7UP Free Cherry in a 500ml bottle is the recent example of Britvic's dedication and innovation.
Low in calories, with botanical extracts and added vitamins, Purdey's has broad appeal, making it perfectly placed to lead in the wellness drinks segment.
Also, customers are more experimental in at-home parties and are ready to try new tastes and brands, if offered.
"From loved favourites such as Crumpton Oaks Apple Cider, through to branching out from wine into perry with our 'new look' Chardolini, consumers welcome the chance to try something new at home and opportunities like the Big Night In are times where they are more likely to explore different options," Calli O'Brien, Head of Marketing at Aston Manor, tells Asian Trader.
The smaller format, their environmental credentials and appeal across a spectrum of alcohol consumers, occasions and experiences, make both RTDs and canned wines ones to watch out for.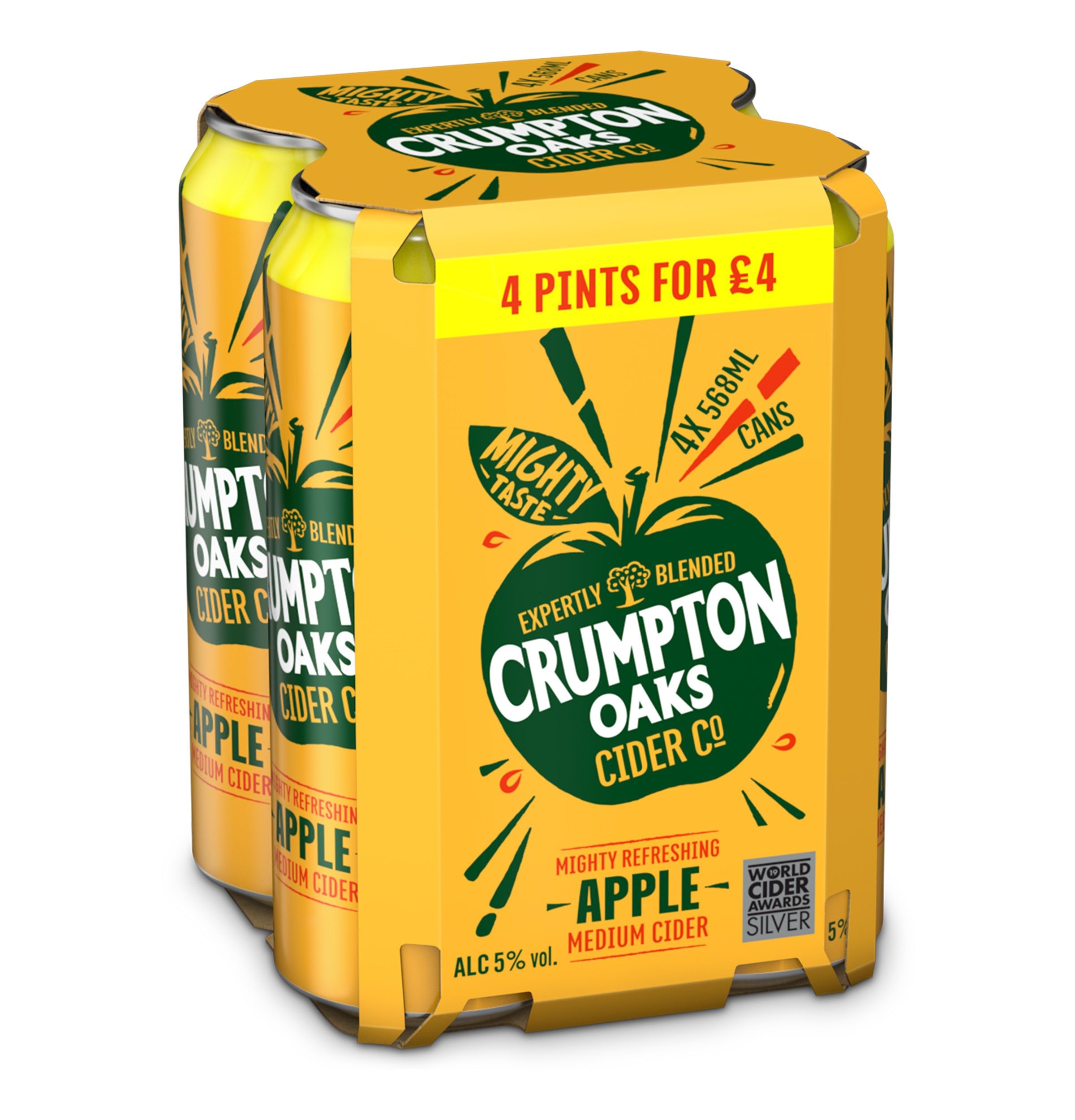 "The beauty of these products is that the single serve measures encourage trial and experimentation. It is an extremely cost-effective way for consumers to try new flavours, products and brands, plus they're portable for shoppers to drink on the way to a gathering or to take to big nights in, so stores should ensure that they stock a selection of canned alcoholic drinks maximise sales," says Taylorson from Kingsland Drinks.
As Britons continue to look for value for money to help manage their budgets amid cost-of-living crisis, it is important for retailers to offer a range of on-the-go options, in addition to multipacks and larger bottles, as well as price-marked packs (PMPs) In fact, c-stores owners can gain their edge by giving their customers the power of PMPs.
Charlie Leaver, Head of Brand at Global Brands, tells retailers to utilise PMPs across RTD range to highlight great value to customers stocking up for a Big Night In. Independents also benefit from being agile and able to change their ranges quickly to cater for key periods, such as bank holiday, and to refresh their ranges to cater to the latest consumer trends.
Davison from Rustlers states that two thirds of the population believe it is important to make savings on their grocery bills while 60 per cent actively looking out for and trying to buy products when on promotions.
"PMPs continue to provide a vital reassurance of value, with all of Rustlers' best sellers available in this format, however, value isn't just confined to the price of a single product. Meal deals and bundle offers are popular with shoppers seeking savings (with 46 per cent of Scottish shoppers agreeing more promotions would encourage them to shop at smaller stores), says Davison, adding that product promotions also highlight "good value and drive impulse purchase".
Let's Eat
Staying in for intimate dinners, games nights or watching sport from the couch will be the mainstay of peoples' social calendars moving forward. In the aftermath of the pandemic, as friends became family while family grew closer, Britons want only the best when it comes to treating their loved ones at home.
Therefore, stocking meal solutions like Old El Paso is a must. Old El Paso Meal Kits and components, which include its tortillas, tacos, and spice mixes, are great game-deal meal options for watching of big sporting occasions like the NFL and Six Nations at home, or even for a night in with friends to watch the latest instalment of a reality show.
Aditi Hilgers, Head of Meals, General Mill, states that Old El Paso is committed to making family meals as convenient, fun, and memorable as possible.
Shoppers are becoming more adventurous with their cooking and looking for more ways to recreate the restaurant experience at home. With the squeeze on household budgets due to the cost-of-living crisis, the need to be adventurous with in-home meal solutions has ramped up even further, says Hilgers, adding that Old El Paso Meal Kits are great for "less assured cooks" looking for full meal solutions.
Most shoppers said to favour Indian and Chinese cuisines. With Sharwood's Indian and Chinese sauces on the shelves, retailers can offer consumers affordable and convenient big night in meal solutions.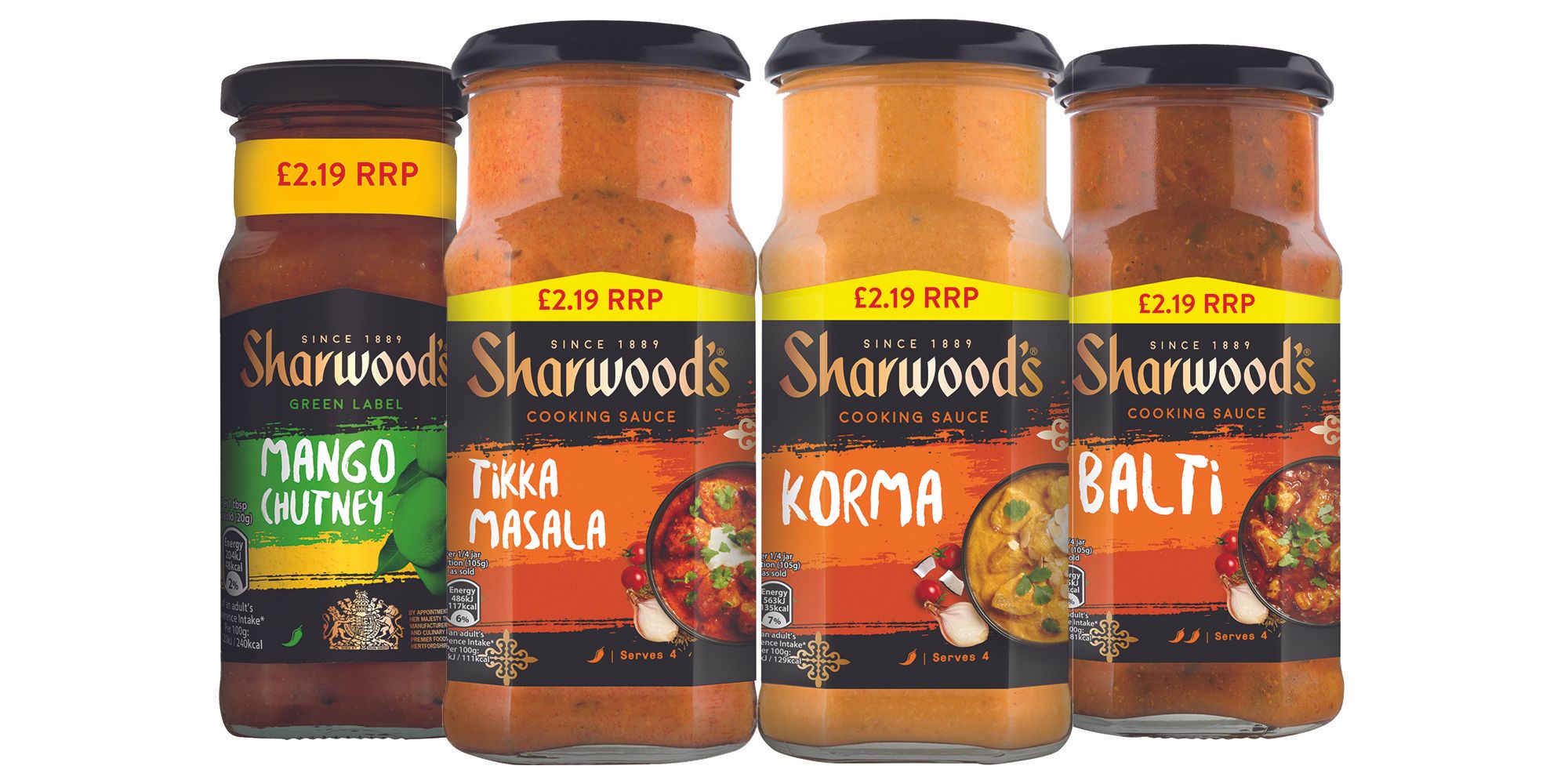 Retailers should look to stock products like Sharwood's Tikka Masala Sauce 420g, Sharwood's Mini Plain Naan 260g, Sharwood's Ready to Eat 8 Plain Poppadoms 72g, Sharwood's Reduced Sugar Stir Fry Sauce Chow Mein and Sharwood's Reduced Sugar Stir Fry Sauce Sweet & Sour.
In addition, Ambrosia and Mr Kipling ranges are the perfect solution for those looking for a sweet treat at the end of their main meal. While Ambrosia's Chocolate Orange Custard can offer a twist on the usual addition, Ambrosia Deluxe offers luxurious and indulgent custard.
Another not-to-forget name here is Rustlers. With two packs of Rustlers already sold every second in the UK, the "£107.1 million brand" offers hot, tasty and easy meal solutions, as consumers continue to trade down from eating out to grocery alternatives.
Squeezed pockets also mean people are making fewer trips to the pub, but at the same time, it creates an opportunity for independent retailers to offer pub-popular snacks like pork scratching to be enjoyed at home. Tayto Group, with almost 70 per cent share and the two leading brands – Mr Porky and Midland Snacks – can help retailers maximise this opportunity.
Matt Smith, Marketing Director for Tayto Group, explains, "With pork snacks being eaten twice as often at home than in the pub and 74 per cent being bought on impulse, pork scratchings can deliver significant VAT-free sales when merchandised cleverly."
For those looking for innovation in snacking, Mr Porky Crispy Strips offer the perfect solution for customers who might find traditional scratchings a bit 'hardcore'.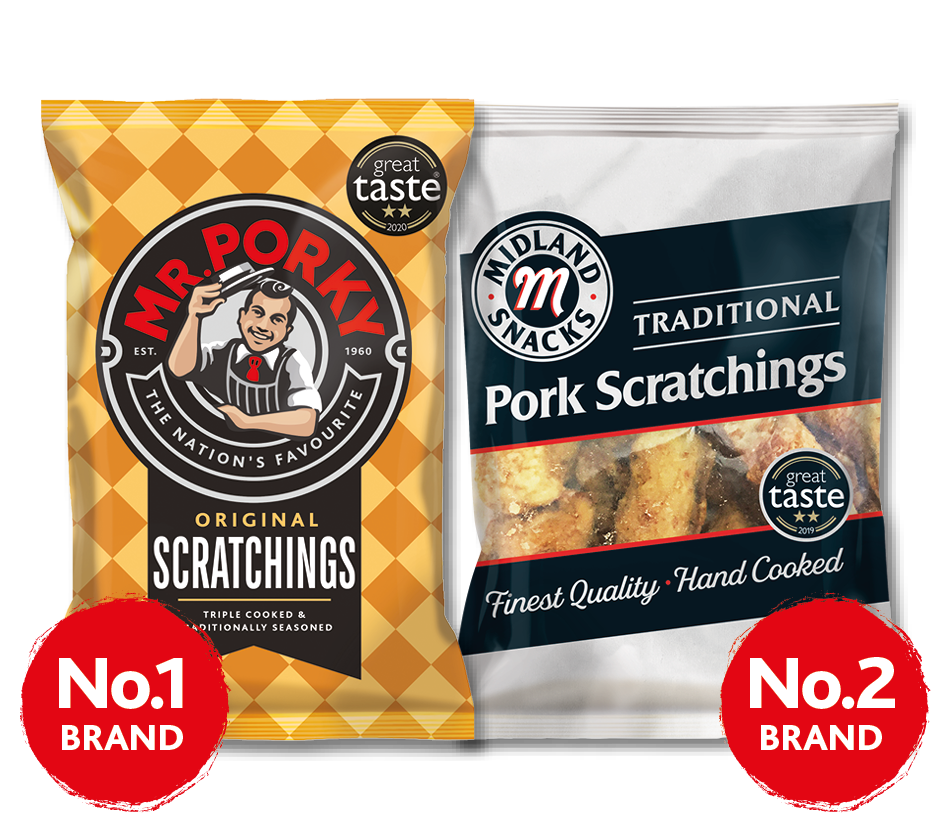 Golden Wonder is another amazing go-to product to stock to catch shoppers' attention. To celebrate the launch of Transformers: Rise Of The Beasts in cinemas from June 9, Golden Wonder has teamed-up with the release to deliver a blockbuster of an on-pack promotion across its Transform-A-Snack brand.
Bakery plays an important part in the Big Night In. It is an area where convenience stores come to the fore in offering last minute solutions like St Pierre Brioche and Seeded Brioche Buns that offer consumers a simple way to elevate everyday meals at home.
"St Pierre is achieving outstanding year on year brand growth, because we are offering products that meet this consumer demand," says Josh Corrigan, Customer Development Director, UK at St Pierre Groupe.
As the weather turns warmer, the current consumer trend for more spontaneous in-home entertaining is set to spike due to its relative affordability. For those last-minute, Brits will be looking for bestselling bread carriers like St Pierre's Burger Buns and Hot Dog Rolls.
Consumers are looking for quick and easy ways to create 'fakeaway' favourites. Baker Street's Drive Thru range of Burger Buns and Hot Dog Rolls are ideal for consumers looking to recreate classic burgers and hot dogs, served with a variety of toppings.
Cheers
Toast of good times now also involves energy and sports drink since many consumers prefer to have a go at it even while chilling with friends and family.
Adrian Hipkiss, Marketing Director at Boost Drinks, informs that it is energy stimulation drinks is growing +15 per cent YoY, accounting for 26 per cent of all soft drink value sales.
Boost is the only brand that leads in all the functional drinks categories – Energy Stimulation, Sports Drinks and RTD Iced Coffee. Boost Original Energy is available in 1litre, 500ml and 250ml. The range of flavour profiles and pack sizes on offer from Boost allows consumers to rely on it as a brand that caters to an array of consumption moments, says Hipkiss.
Boost Red Berry is the largest selling 250ml Stimulation Flavour SKU. Boost Sport is another successful brand to stock throughout the year.
Keeping health angle in mind, retailers should also stock Rio, which is among top five ranked SKU in Fruit Carbonates based on unit rate of sale.
Leaver from Global Brands points out how chilled single cans perform very well in convenience, as they are convenient and easy to consume within an hour of purchase. These include Pink Hooch, Hooch Lemon, and Shake Baby Shake's range of cocktail cans, including the newly released Piña Colada flavour.
As the days become sunnier, it becomes even more critical to keep the store stocked with easy-to-carry fruity beverages.
As Leaver reveals, Hooch sales increase by 41 per cent when the sun is shining. The range has exciting NPD from the past couple of years, including Pink Hooch and Orange Hooch, providing a new take on a nostalgic beverage.
"Last summer, the rate of sale for sharing packs increased by 15.7 per cent year on year and with a growing Big Night In occasion, this is likely to increase further in 2023," Leaver tells Asian Trader.
Craft Beer is another key category for Big Night In, which along with Premium Lager features significantly in many at home occasions.
"We've also seen good distribution growth for Craft in Total Impulse (+0.5 per cent), taking its share to 65 per cent, with key supply wins for Hazy Jane, Lost Lager and BrewDog's Mixed multipack, which entered top 10 Craft Beer skus last quarter, with £500k more in value sales (+26.9 per cent)," Thompson tells Asian Trader, highlighting the sales opportunity of these products in terms of big night in mission.
Multipacks are a key growth driver for the category, particularly mid-size multi-packs, as they become more common place within the consumer repertoire, particularly for socialising.
BrewDog Punk IPA is the number one craft beer brand, and therefore acts as a signpost for the category – available in multiple formats, including single cans, 4-pack, 8-pack and 12-pack, making it accessible for shoppers in all channels, says Thompson.
BrewDog Mixed Packs have also been an important recruitment tool as a research shows that 50 per cent of first-time purchases come from multi-packs, and larger mixed formats significantly over index with first time buyers.
The 4-can pack remains the most important Craft Beer format throughout the year with 47.4 per cent share, so it is important to have a mix of formats available to meet different shopper needs.
Must-stocks for convenience include here are BrewDog Punk IPA (330ml can 4-pack), BrewDog Hazy Jane (330ml can 4-pack), BrewDog Lost Lager (440ml can 4-pack) and BrewDog Mixed (330ml can 8-pack).
In the long-term where shoppers are looking for value, larger pack sizes and formats- 6-10-pack, can be a keyway to appeal to shoppers that are feeling the strain, often delivering more value for money than smaller packs or single cans, and ideal for bigger gatherings.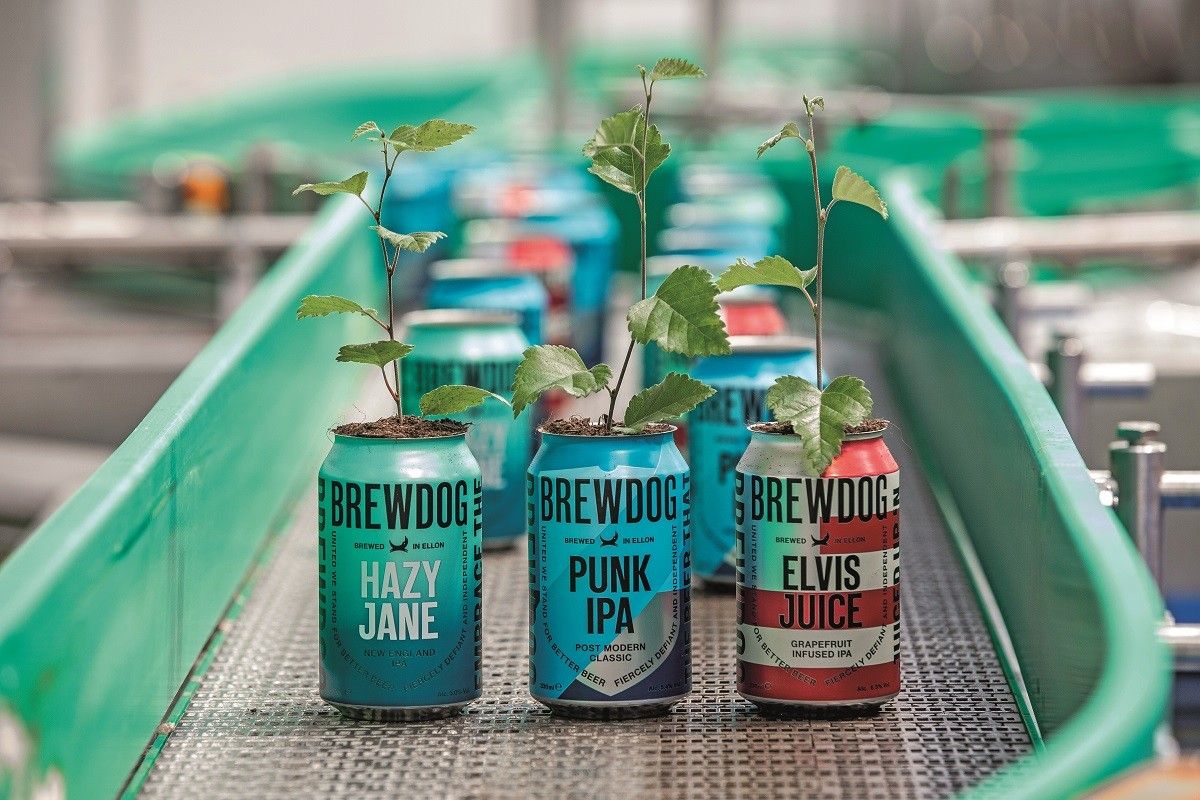 However, in the short-term, if a shopper is trying to reduce their basket spend and only has say £10 left in their budget, a larger multipack of beer that exceeds £10 could be regarded as a big-ticket item they can't afford in that shop on the day. Alternatively, they can stay loyal to the brand, but "trade down to a smaller pack" for a night in alone or with a partner, albeit a higher price per litre, says Thompson.
So, it is best to stock a full range of pack sizes from 4-packs through to 12-packs of Brewdog to meet all shoppers needs and fit all budgets.
Premium cider too continues to perform well with Kopparberg growing in share. From a range perspective, just under half of fruit single bottle in independents are Kopparberg with the core 500ml range outselling the next biggest competitor twice over. Symbols and independents are strong channels of growth for fruit cider, performing ahead of the market with 3.6 per cent growth.
Another best-selling product here is traditionally popular wines such as The Hidden Sea Chardonnay or Rosé. However, there is also a big growth in the canned wine and RTD categories with products such as Mix Up RTDs proving very popular.
Remember the times when every other Briton was mixing cocktails during lonely lockdowns? Well, it seems they still love to do it as nearly half (47 per cent) of UK consumers who were drinking cocktails at home during lockdown said they would continue to do so, while 8 per cent planned to mix their own drinks at home more often.
As such, it becomes more important than ever for retailers to offer a strong and varied mixers range and Schweppes is the name here to vouch for. It offers a range of options for all tastes and occasions, including the renowned Schweppes Tonic Water and Schweppes Slimline Tonic.
Make Merry
Cost-of-living crisis may be the talk of the town, but most Brits (84 per cent) feel it's important to treat oneself even when times are tough, claims a "Shop, Snack, Sip – How Consumers are Treating Themselves in 2023" report from foodmrx.
Clare Newton, Trade Marketing Executive at Swizzels, also states that despite 53 per cent of consumers reducing their spending to pay their bills, sal
les of sugar confectionery remain largely unaffected.
along with a desire for innovation which can be seen within our vegan range, is positively impacting sales and boosting the confectionery market," Newton says.
Also, retailers must stock up on Marvellous Mallows as the mallow category continues to grow.
"By maintaining a £1.15 price point, we aim to ensure our Drumstick-flavoured mallows remain a fast-moving and profitable product for retailers," Newton tells Asian Trader, adding that an innovative social media campaign, #MarvellousOrMadness, will further drive sales by raising awareness of the product among consumers.
Premium-priced sweet biscuits are also seeing a strong momentum.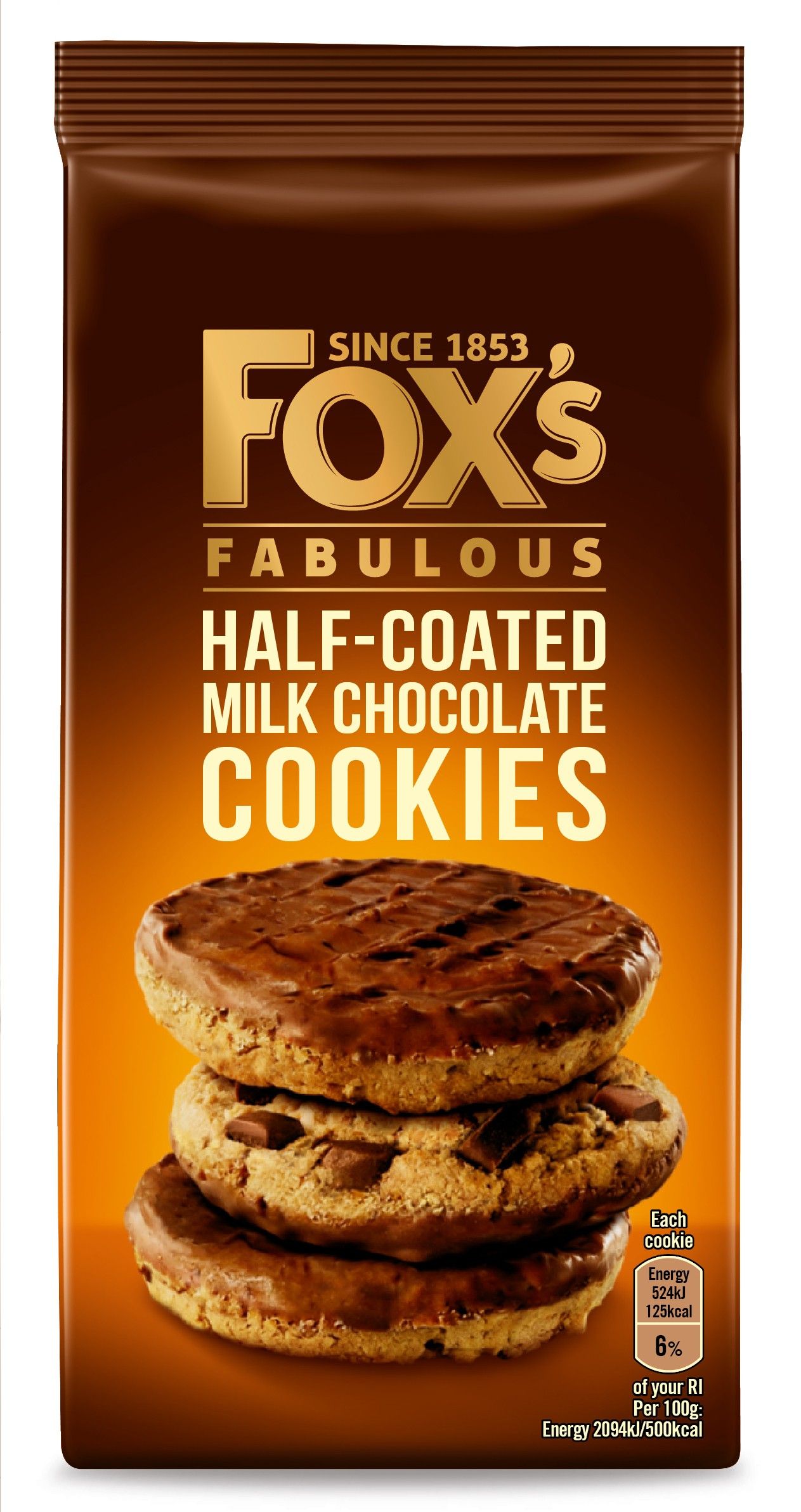 "At Fox's Burton's Companies (FBC UK), we have a strong portfolio within the 'Premium Treats' segment, made up of 'Special Treats' and 'Big Cookies'. The 'Special Treats' segment is worth £46.8m to the Convenience market, which is seeing strong YoY growth of +£6.2m (+15.3 per cent), outperforming the growth seen across total coverage," says Colin Taylor, Trade Marketing Director at Fox's Burton's Companies.
The 'Special Treats' segment includes fully coated chocolate biscuits like Fox's Fabulous Chocolatey Rounds, Thomas Fudge's Florentines and Fabulous Viennese Fingers.
In the convenience channel, FBC UK is also the market leader with a 60 per cent share of the £18.2M 'Big Cookie' segment. The FBC UK 'Big Cookie' portfolio includes Fox's Fabulous Cookies, worth over £7.6M in convenience and achieving significant growth of +£2.2m YoY in this channel (+40.5 per cent).
FBC UK expects to see the strong momentum of Fox's Fabulous Cookies to continue further into 2023, following a successful TV campaign on Fox's Fabulous Cookies at the end of last year.
"Our advice to retailers looking to capitalise on Fox's Fabulous Cookies' sales successes is to stock up on all three flavours of Fabulous Cookies – Half Coated, Milk Chocolate and White Chocolate," says Taylor, adding that all three of these recipes come in £1.99 price marked packs.
Try new ones
A solution to cost-conscious consumers, Rustlers' new Marinara Meatball Sub Sandwich(RRP £2.30, case size 4) provides a hot new addition to the fixture that can easily replicate the high street menu favourites.
Heading to dessert section, Mars Chocolate Drinks and Treats has also launched a new addition to its ice cream sharing tub range, Milky Way Ice Cream Tub, having only 90 calories per serving. Milky Way Ice Cream Tub will also be the first HSFF compliant offering from the Mars ice cream range.
Häagen-Dazs is also launching its newest innovation, Häagen-Dazs Macaron, in partnership with the Picasso of Pastry, Pierré Herme, to bring consumers an iconic ice cream experience they can enjoy at home.
"The range is our biggest launch ever and will bring consumers a distinctive and luxurious experience, with rich ice cream, crunchy and chewy macarons and swirls of sauce that authentically brings the iconic patisserie to life," says Jose Alves, Head of Häagen-Dazs UK at General Mills UK, adding that Pierre Hermé was involved in the whole product development.
EezyFreezzySqueezee Ice Pop is also quite a hit in summers.
"They are a convenient, ambient alternative to a frozen lolly so you only have to freeze the amount you need and simply keep the rest in the cupboard for later. This is of appeal to cost-conscious consumers," managing director Steven Watt tells Asian Trader.
New EezyFreezzy Mocktail Slush Pouches and EezyFreezzy Mocktail Ice Pops are set to be the next big thing in summers. The new Mocktail Slush Pouches come in two of the most popular cocktails flavours – Hugs on the Beach and Mojito. They are displayed in a single flavour box of 12 and sold separately with an RSP of £1.39.
The EezyFreezzy Mocktail ice pops comprise a mixed pack of Pina Colada, Mojito and Hugs on the Beach. They have an RSP of £1.50 per box of 10 mixed flavour pops per pack.
When it comes to drinks, retailers must make sure to stock healthier new launches from reputed makers.
Britvic's new launch Robinsons Benefit Drops is now available in four flavours, each with a different added functional benefit. Britvic bolstered Pepsi MAX flavours last year with the new addition of Pepsi MAX Lime. It also launched Tango Editions, a rotational sugar- free flavour series.
The most recent flavour in this series is the Tango Paradise Punch Sugar Free which launched in January, featuring Tango's boldest pack design and flavour yet. Tango Dark Berry Sugar Free launched earlier is also sought out by shoppers.
Making the most of the ever-growing opportunity the sports drinks category provides, Boost has recently launched Raspberry and Mango limited edition Sport variety.
Hipkiss states that the new flavour will expand Boost's offering in a category which, over the past year, has become the second fastest growing category within soft drinks, with a +28 per cent value growth YoY.
Furthermore, Boost Drinks will be expanding on its popular Energy Stimulation range, with the reformulation of its Citrus Zing 250ml Energy drink, which will be relaunching as Lemon & Lime Energy. Additionally, Boost is set to introduce a new flavour to its successful Juic'd range in June 2023- Blood Orange & Raspberry Crush.
Furthermore, BrewDog introducing Black Heart (ABV 4.1 per cent) to its core range, a brand-new draught stout. Available in single 440ml, 4 x 440ml and 10 x 440ml can multi-packs and launching exclusively with Booker in the convenience channel, Black Heart is a no-nonsense dry-Irish style stout, brewed in and for this century.
BrewDog is also rolling out a pack update across its entire multi-pack range, to help differentiate between the various beer styles and provide stand-out on shelf.
Iconic canned cocktail brand Shake Baby Shake are introducing Piña Colada to their core range to offer consumers more choice of familiar cocktail flavours. The launch now means the brand now offers a product for each of the four top selling cocktail flavours in the UK – Passion Fruit Martini, Strawberry Daiquiri, Raspberry Mojito, and Piña Colada.
Noteworthy here is new offering by award-winning British cider brand- Crumpton Oaks. Expertly blended and crafted in the UK, Crumpton Oaks takes pride in letting the cider speak for itself with 'no gimmicks or fancy serves' – just great quality, mighty refreshing 5 per cent cider at an affordable price.
A third of shoppers only ever buy cider in cans so it is important that retailers offer cans in different formats.
RTDs is another fast-growing category, yet the market is crying out for more innovation and excitement. This is where stocking BuzzBallz Cocktails can be a total game-changer.
"The British appetite is there for higher strength, higher quality RTDs and for flavour exploration. We know there's huge potential in the UK for this end of the RTD category to grow," says Dunlop.
Six SKUs of BuzzBallz Cocktails- Choc Tease, Tequila 'Rita, Strawberry 'Rita, Lotta Colada, Chili Mango and Espresso Martini- are now available via Hammonds of Knutsford. All 200ml balls are 13.5 per cent ABV with an RRP of £3.85 each.
Tips by bigwigs
Lewis from Premier Foods recommends creating cross category dine-in meal deal promotions in store.
"By introducing deals across a selection of mains, desserts and drinks for one price, your total sales can be maximised. For example, a last-minute curry night with Sharwood's can be included in your display, encouraging customers to buy across the range of sauces and accompanying sides, helping to increase basket spend," Lewis tells Asian Trader.
"Instead of raising the headline price of our £1 PMPs, we've decided to stick to £1. Our new range has recently rolled out and demonstrates Golden Wonder's commitment to delivering great consumer value whilst offering strong retailer margins," he tells Asian Trader.
Watt from Rose Marketing UK points out an easy way to capitalise on 'Big Nights In' and create more JOMO (joy of missing out) by providing shoppers with ideas of how to easily recreate typical out-of-home experiences in the comfort of their own home.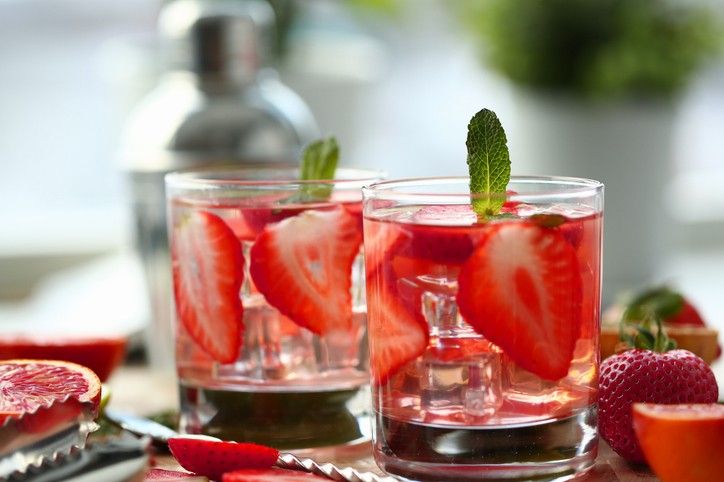 "We would recommend promoting a home-style pick 'n' mix range. This is where our Candy Castle Crew brand would really come into its own as it includes all the family favourites that you would typically find in a pick 'n' mix selection at the cinema or theatre like Strawberry Twists, Fizzy Bottles, Strawberry Kisses, Bon Bons, Peach Rings etc," Watt tells Asian Trader.
Stocking an affordable range that is well-merchandised is the key to bumper sales this season.
Leaver from Global Brands vouches on shelf wobblers, talkers and bold aisle to drive impulse purchases within the category.
O'Brien from Aston Manor adds that cider is the impulse drink of choice so retailers can respond to this by offering a 100 per cent chilled range, stocking a wide range of options in cans and bottles.
Also, summer 2023 will be key as there will be so many opportunities to tap into once the good weather kicks in, including sporting events such as the Women's World Cup, and the men's Rugby World Cup.
"We have a huge focus on the independent and convenience sector and we have invested in a heavy-weight trade marketing, advertising, social and PR campaign designed to drive wide awareness of the range and the opportunities for retailers and store managers," informs Dunlop, adding that extensive branded POS materials are available to support independent retail sector along with bright, branded POS like free-standing display units, wall-mounted fixtures, counter and chiller-racks, eye-catching signage and shelf talkers to really bring the "wow factor".
Some shoppers will be looking for a premium wine to trade up to something special, while others with be shopping for beers, pale ales and ciders to experiment with new brands and flavours along with new innovations such as fun RTD cocktails and canned wines. Taylorson from Kingsland Drinks wants store managers and retailers to ensure that they are offering that breadth and depth of choice.
"By offering a selection of established of wine brands (across all price brackets) and championing new and trending drinks options, retailers can establish themselves as a go-to destination for alcohol purchases," says Taylorson.
Burgess from CCEP advises retailers to dedicate space to best-sellers in key segments like cola, mixers and flavoured carbonates, make room for new products, stock a wide range of low and no-sugar variants, and position them on aisle ends to catch retailers' eye and drive more sales.
Consistent brand building plays a key role, as shoppers want to buy trusted brands for these occasions. St Pierre provide stand-out branded casing and free-standing display units that can be placed by the bakery section or in other high impulse areas of the store, to help further brand awareness.
"We are running a raft of campaigns for St Pierre in 2023, highlighting the versatility of our products across all meal occasions, including the Big Night In," Corrigan tells Asian Trader.
It's important for convenience retailers to merchandise effectively and make the most of their unique position to capitalise on top-up shops and impulse purchases around the Big Night In, including in the bakery category.
"Savvy retailers will note that growth in the bakery sector is being driven by rolls, so this summer isa good time to look at cross-merchandising by meal occasion, space-saving OFDs that direct footfall to key displays in-stores and offering multiple facings to popular products during the summer months," says Mark Frossell, Senior National Account Manager at St Pierre Groupe.
Baker Street is cleverly packed to stay fresher for longer, helping retailers ensure on-shelf availability and reducing the risk of wastage. This is a benefit for consumers as well who are looking for food items with a generous shelf-life to help cater to impromptu gatherings.
Luxury ice cream is the fourth most impulsive category in store, so visibility is key, states Jose Alves, Head of Häagen-Dazs UK at General Mills UK. Make sure shoppers know where your freezer is and display POS.
"We know that shelf space remains at a premium, so it is important to allocate space to year-round growth drivers such as Pints or Mini Cup formats, which have a higher share of sales in winter months," Alves tells Asian Trader.
Come Over
As the country switches nights out for nights in, recent research from Tesco indicates 48 per cent UK adults who are spending more time at home instead of going out, are having friends and family over for meals. And while bringing a bottle is still deemed a helpful contribution by some hosts (48 per cent), one in ten (11 per cent) hosts prefer a contribution to the meal in the form of a dish or ingredient – with 37 per cent of those saying they would like to receive a dessert and 18 per cent appreciating a contribution of snacks and starters.
The Big Night In has always been a major market for independent retailers as they tend to cater to shoppers' last-minute purchases of treats for impromptu get togethers, movie nights, sports events, and the rest.
Since last year, consumers have been feeling the pinch from rising living costs and inflation, with increasing numbers being mindful of the amount they spend.
In a bid to make their money stretch further, these pressured shoppers are expected to move toward smaller transactions and smaller pack sizes. At the same time, there are also signs of 'lipstick effect' where shoppers are switching from expensive purchases to treating themselves with smaller treats and indulgences, Parker states.
Luckily this year, a series of bumper opportunities are set to happen all year round, from celebratory events, such as the King's Coronation and bank holiday in May, to televised sporting events like Wimbledon coming up this summer. The collective euphoria can trigger a sudden
surge in impulse and last-minute indoor get-togethers for which Britons are expected to shop locally rather than queuing-up in large supermarkets.
Staying-in is the new going out! And as the customers make their home ready to treat guests or that special one, make sure your store has everything that they have on the list along with lucrative new options to try on so that their night-ins remain joyful and fun.