Happiness is freshly cleaned house. A sparkling-clean home helps everyone feel a bit more organised and in control of their lives. Now that daylight is here for longer and sky turn sunnier, it is time to throw open the windows, let the fresh air come in and welcome the new season with a good, deep spring clean.
As customers review their cleaning supplies at home before they start, it is a perfect time for store owners to capitalise on their cleaning spree by offering the best and most-popular range of products along with innovative newbies.
UK's household cleaning market runs in multi-billions. Despite its size, every convenience store should make it a point to keep a section or aisle for cleaning products, stocking a wide range from surface cleaners, disinfectants, laundry detergents, air fresheners, to other specialized cleaning agents.
This segment has always been driven by growing awareness of the importance of cleanliness and hygiene, increasing concerns about the spread of infectious diseases, as well as innovations.
While hygiene was always an important aspect for us, it is the pandemic that jolted us to sit up and take it all the more seriously. Even that the threat of the Covid-19 is well past us, surface cleaners are still in demand, with its sale currently tracking higher levels than pre-pandemic times.
Household cleaning is one of those aisles in stores where brand loyalty is the king. Shoppers here swear by their favourite brands and very reluctant to try another product- they might be willing to choose the latest range in a particular brand but won't switch to a different maker easily.
According to a report by Mintel, brand loyalty is especially strong in the household cleaning category with 69 per cent of UK consumers indicating that they tend to stick with the same brands of household cleaning products that they have used before.
The brand loyalty is majorly driven by perceptions of superior quality, environmentally friendly or having natural or organic ingredients. However, the same report by Mintel also suggests that brand loyalty is not absolute, and that consumers are willing to try new brands but only if they are convinced that they will get better value.
Looking at the broader laundry and household cleaning category, the segment is showing gradual drop in multiples but a steady progress in independent convenience stores, up +2.8 per cent. This growth is driven mostly by laundry detergents and dishwashing, but it shows the importance of a category worth £104 million in the independents channel.
Over the years, the share of household cleaning products in C-stores have increased gradually, taking over the share of news and magazines and almost competing with savoury snacks.
Kitchen and Bath
Laundry and household category is declining slightly in the overall market, but growing in independent convenience, largely driven by laundry detergent and dish washers.
"Sales in the household cleaning and specialist cleaning categories have declined since the heights of the pandemic but are still +13 per cent higher than 2019 before the pandemic, showing that newly learned habits have stuck," Matt Stanton, Head of Insight at DCS Group, tells Asian Trader.
Hand dish wash has high usage, with 89 per cent of UK households buying washing up liquid at least once a year. Dishwasher tablets are high value products in comparison to many other household categories, and they have a higher share of the market than washing up liquid.
Shoppers are on the lookout for the market leading brands in price marked packs (PMPs) so retailers should make sure to keep like Fairy Original & Fairy Lemon £1.29 price mark packs and Finish 13ct PMP £2.99 on the shelf.
Stanton also recommends stocking Fairy washing up liquid, Fairy All-in-One and Finish Power All-in-One dishwasher tablets and Finish rinse aid to meet dish cleaning needs of shoppers.
When it comes to dish cleaning, Marigold Cleaning Me Softly Non-Scratch Scourers is the name to take notice of.
Laura Marsden, Marketing Manager at Marigold, informs how rather than relying on lots of elbow grease to shift burnt-on mess, this scourer with innovative surface does the hard work by easily breaking up and removing dirt and grime, without damaging delicate surfaces.
"In fact, this scourer is even recommended by Teflonso consumers can rest assured that their favourite non-stick pan is in safe hands," Marsden tells Asian Trader.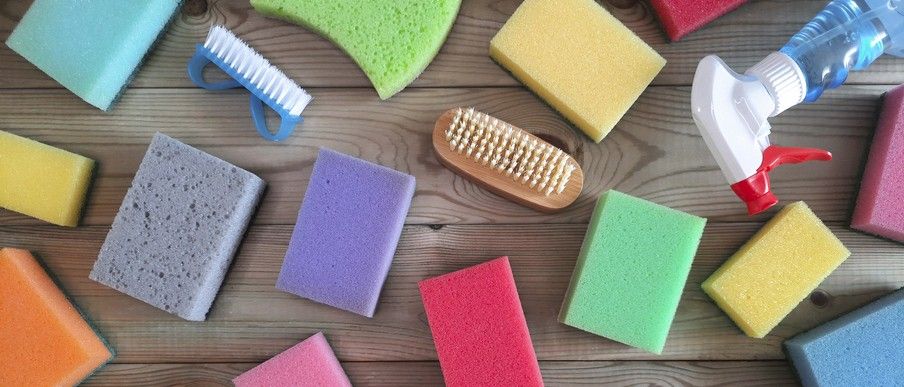 Another popular product among shoppers is Marigold Scrub Away Heavy-Duty Scourer. Apart from scourers, cleaning cloths by Marigold are also a popular among shoppers.
Marigold Let It Shine! Microfibre Cloths are perfect for providing a chemical-free clean, for jobs all around the home. As well as being thick, durable and machine washable, "they're proven to remove over 99 per cent of bacteria, just with water", says Marsden.
Marigold also offers a whole range of gloves as all the long hours spent in scrubbing and cleaning tend to have harmful impact on skin.
Marigold Extra Life Kitchen gloves, Marigold Longer Bathroom Gloves and latex-free Marigold Gloves for Sensitive Skin are some of the interesting options to stock. Marigold also offers consumers the ability to recycle their old Marigold gloves (and the plastic packaging) through TerraCycle.
Having spick and span baths is every household's need and that's why it is best to stock at least top-selling toilet and bath cleaners in this aisle. Domestos Extended Germ-Kill Original Bleach, Harpic Power Plus Toilet Cleaner Citrus, HG Professional Limescale Remover and Duck Liquid Toilet Cleaner, Deep Action Gel continue to be the top selling products in this segment.
Stanton adds Flash with Bleach cleaning spray, Viakal limescale remover spray and Mr Muscle Advanced Power shower spray in this list.
Also crucial is stocking a good and wide range of surface cleaners. Dettol Anti-Bacteria Surface Cleaner, Flash All Purpose, Cif Bathroom, Zoflora and Mr Muscle Bathroom are some of the products that are sure-shot to land in shoppers' baskets.
Laundry, Wipes, Sprays
Brits continue to bank on Daz, Surf, Ariel and Fairy- not to forget clearning range from Bold, Persil and Bio D- when it comes to their laundry needs.
Persil Non-Bio Laundry Washing Liquid Detergent, Miele Ultra White Powder Detergent, Dr Beckmann Magic Leaves Laundry Detergent Sheets and Bold 2-in-1 Washing Liquid Gel Lavender & Camomile are also some of the customer-favourite laundry detergents.
Apart from detergent powders, laundry capsules are also increasing popularity and have proven to be the best-selling format in both the total market and independents channel due to their convenience and great cleaning performance. In Independents, the PMP versions of Daz and Ariel Pods are the top two SKUs.
Air Care market has declined by -5.5 per cent over the past year in independents as many shoppers are looking to save money.
However, for many of them, air care is a day-to-day necessity, like to eliminate pet odour.
"Air Care is also seen as an affordable luxury, and many shoppers are trading up. With many people opting to spend more time at home rather than going out, due to budget constraints, shoppers are looking for affordable ways to improve their home environment," Stanton from DCS Group says.
Stanton recommends stocking air freshener sprays from Febreze, Air Wick and Glade, saying they are top-selling products in the independent channel.
Rolls and wipes also hold an important place in cleaning cupboard. In fact, kitchen roll is one of the UK's most popular cleaning products, estimated to be used by over 80 per cent consumers.
Vikki Makinson, Head of Marketing and Communications at Accrol Group, states how consumers are looking for exceptional value at lower price points which has led to significant sales growth for brands like Magnum kitchen towel as well as private label kitchen roll.
"We've worked hard to ensure wholesalers nationwide stock this range for retailers to access. This means independent retailers can offer shoppers products that can compete with market-leading brands.
"We believe consumers shouldn't hold back from buying great value daily essentials till their next supermarket 'big shop' and they should be able to access great products at a great price from their local convenience retailer," Makinson tells Asian Trader.
In the words of a business owner of London-based Forest Food and Wine Convenience Store, customers are appreciating Magnum product and the value it represents.
"At a time when prices are very high, which in turn impacts margins and sales, Magnum is a great value product my customers are choosing to buy. The price-marked packs make a big difference, it really demonstrates value to shoppers.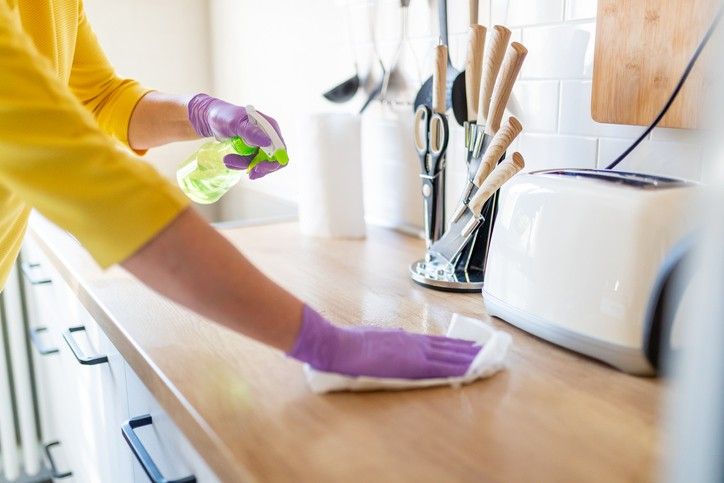 "Customers are looking for value and their usual 'go to' brands are too expensive right now. I'm now buying Magnum every week. The product looks good and if my customers buy it – I buy it!," says retailer Kugan.
It's been less than a year since Accrol launched Elegnace toilet tissue and it's estimated to already be available at over 5,000 convenience stores across the country. Elegance toilet tissue is available from many major wholesalers including Dhamecha, United Wholesale Grocers Ltd, Lioncroft Wholesale Limited, United Wholesale (Scotland) Limited, Thames Cash and Carry, Holland Bazaar and more. Accrol will be launching new brands this year.
Another brand to consider here is Cheeky Panda. The product has been growing year on year since its launch in 2016 and saw 50 per cent growth in 2022.
The Cheeky Panda offers a range of household paper products which are made from ultra-sustainable bamboo (which has a lower carbon impact than recycled tree-based paper products), are FSC and vegan society certified.
When it comes to anti-bacterial spray, Dettol is the undisputed leader- be it Dettol Antibacterial All Purpose Surface, Disinfectant Cleanser, Dettol Antibacterial All-In-One All Purpose Disinfectant Spray, or Dettol Antibacterial Surface Cleaning Spray.
New innovative products in this category are cashing on aromatherapy, merging anti-germ properties with soothing aromas to liven up the house. And the most popular name in this category is Fabulosa. This Instagram-viral product is immensely popular among its "fans" who describe its fragrance ranging from vibrant, sweet fruity fragrance with notes of bubblegum and pear drops.
Since Gen Z and millennial aspire to have this unique and very remarkable aroma in their homes, it is wise to stock such products as well in this aisle to attract both who already are its user as well new customers.
Trends to Watch
Shoppers are demanding sustainable products and cleaning products is one category where there has been a spike in awareness.
According to market reports, 55 per cent of UK consumers agree that there should be more sustainable cleaning equipment products available.35 per cent of UK consumers agree that it is acceptable for sustainable cleaning equipment to be more expensive than regular equipment.
Alex Winyard, UK FMCG Sales Managerat The Cheeky Panda Ltd, states that sustainability has been a key selling point within the home cleaning category for several years, with around 70 per cent of consumers either actively looking for or considering products which are able to reduce their personal impact upon the planet.
"Ensuring you offer brands which are able to fulfill this requirement will be key in retaining existing customers, while also attracting new customers to make purchases in store.
"Plastic reduction has been a key trend over the last few years, in particular, as consumers look to reduce the amount of difficult-to-recycle plastic which enters the waste system. With most council recycling schemes not accepting plastic films used to wrap items such as kitchen roll and toilet rolls, making sure you are stocking brands which are plastic free will be key in ensuring consumers are able to purchase products which don't require difficult trips to larger sites (such as supermarkets) to recycle packaging," says Winyard, adding that The Cheeky Panda Bamboo Kitchen Roll are 100 per cent plastic free product.
Stocking The Cheeky Panda products also offers the benefit to smaller independent retailers, to emerge as sustainability leaders within their community.
"We also offer a range of PoS and display systems which can be used to highlight and focus consumer attention on the benefits of switching to bamboo-based products from The Cheeky Panda," says Winyard.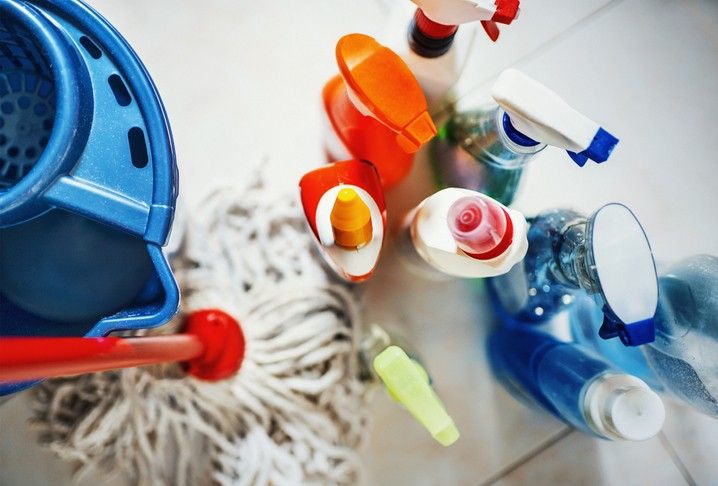 Sustainable packaging is also a key issue. Attitudes towards plastic usage and recycling have changed and are becoming more important to consumers. Products that focus on sustainability have recently developed from a niche product to a top seller.
To meet this demand, Unilever has launched Domestos Power Foam- UK's first-to-market non-bleach multi-use foaming spray for the toilet and bathroom that has the cleaning power expected from Domestos, in a bottle that is made from 50 per cent post-consumer recycled plastic (PCR).
"In 2020 we launched Unilever's Clean Future strategy, our commitment to change the way that some of the world's favourite household products are created, manufactured, and packaged. Led by this strategy, sustainability, superiority and affordability are central to our innovations and to our approach for growing our brands and the wider homecare category," Nadine Slyper, Laundry Marketing Director, Unilever, tells Asian Trader.
Makers are also exploring concentrated multipurpose cleaning product formulations to reduce the impact on planet.
"Last year Unilever launched Surf Concentrated Disinfectants which shoppers dilute at home, with the 250ml bottle making approximately 10L of disinfectant – resulting in less plastic and a lighter weight," says Slyper.
Surf disinfectants also offer strong value to shoppers as they are concentrated and make approximately 10 litres of product per bottle, once diluted.
Shoppers in this category are expected to stay loyal.
Claire Racklyeft, Home and Hygiene Category Lead at Unilever states that the maker's value sales are growing ahead of the market, demonstrating that there isn't a one size fits all solution as all shoppers manage their spend differently.
"A brand that continues to shine is Domestos, which is still the UK's number one toilet and bleach brand. Shoppers trust Domestos products and as leaders in germ kill, which we see in its winning brand power score," Racklyeft explains.
"Longer lasting fragrance and superior cleaning from brands they can trust are becoming more important. As such, we expect product quality and brand equity to play a significant role in the purchasing decision of shoppers."
Stock smartly, Sell More
Shoppers in cleaning aisle are both rigid and experimental at the same time as they may not be switching the brands very often but tend to be open to engage with new product launches from established brands. In fact, many buy into the same scent across multiple formats so engaging shoppers by stocking the same scent across different formats is expected to drive sales.
Shoppers shop the category by task or room. To aid shopper navigation, make sure to segment fixture by task – like keeping all bathroom cleaners together, all kitchen cleaners together.
Merchandise specialist cleaners together, and leading with Mr Muscle is a great idea as it has distinctive orange packaging and is the best-selling specialist cleaning brand, advices Stanton.
Air care is often bought on impulse, so locate it in a highly visible place in store to drive sales.
With so many formats on offer, it is important to focus on the key SKUs. Stock Febreze and Air Wick aerosols, Glade carpet refreshers and Glade gels are the basics. Electrical and reed formats are great for range extensions, but stick to the core if the store is short on space.
Studying customer is the key. Stanton states that planned top-up missions account for one in five of all convenience store shopping trips (19.8 per cent), while distress missions account for just 11.5 per cent.
Planned top-up missions are more valuable than distress missions and make up a higher share. Retailers should therefore stock a full range of household and paper products to maximise basket size with planned top-up shoppers.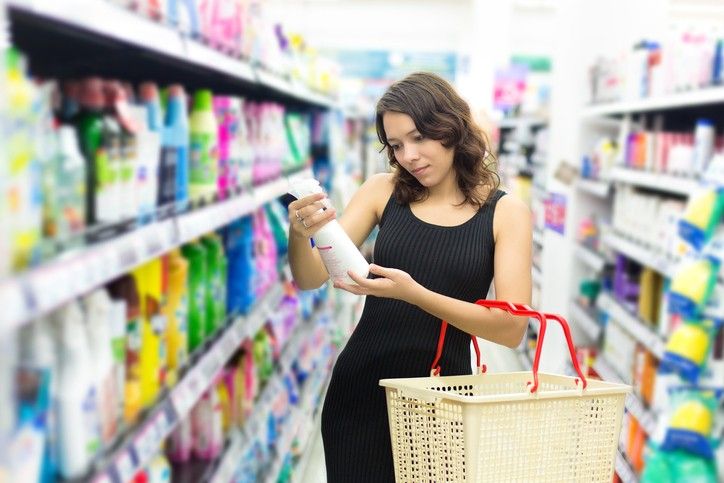 "Shoppers are busy and looking to make life as easy as possible, and they plan their shopping missions in advance, so they will shop in a store that stocks everything they need rather than having to visit multiple stores," says Stanton from DCS Group.
With most consumers looking at top-up missions when purchasing items such as household products from local retailers, space becomes key.
Rather than trying to stock and sell bulky big pack formats, look at the smaller sized items. This also has the benefit of being at a lower price point which can allow customers to make additional purchases while on a top up shop, says Winyard from The Cheeky Panda.
"But as with all stores lay-outs, it should be driven by local demand; understand what your customers are looking for and how you are best able to meet those demands. This way you will have a high turn-over of stock," he adds.
Winyard here reminds retailers to "capitalise" on social media.
"If your store has a social media presence, shout out the latest cleaning and household items which you are stocking, both Tik Tok and Instagram are great at attracting interest from younger consumers, whereas Facebook offers a better way to reach a more mature market. A 30 second (or less) video clip can do wonders for sales and even awareness of your location," he says.
Wiping away Challenges
The biggest threat immediately facing the cleaning equipment market is a general disengagement with the market as consumers return to more normal lives after Covid-19. In order to maintain engagement, brands can look to target those consumers who will still be spending more time at home as a result of the growth in hybrid working. Such consumers will still need to ensure that their homes are clean and tidy in order to be fully productive.
Marsden from Marigold points out that as the cost-of-living is now a primary challenge and concern for many leading to a drive towards "intentional spending" where shoppers are aiming to look after their money and make it go further, such as wanting to buy fewer products, but of better quality.
"We know how much price is impacting shopper considerations at the minute, but this isn't the first recession we've seen – during the last recession, shoppers also wanted: value (not just price, but also promotions and perceived value), and quality," Marsden says, reminding that quality lies at the heart of the Marigold brand as its products are designed to be durable, long lasting and have benefits tailored to meet the specific needs of its consumers.
Economic slowdown is not as gloomy as it seems in this segment.
Stanton feels that as financial worries expected to worsen through the year, shoppers will choose to spend more time at home, which will drive a natural increase in the need to clean, and therefore increase the amount spent on cleaning, hygiene and dish washing products.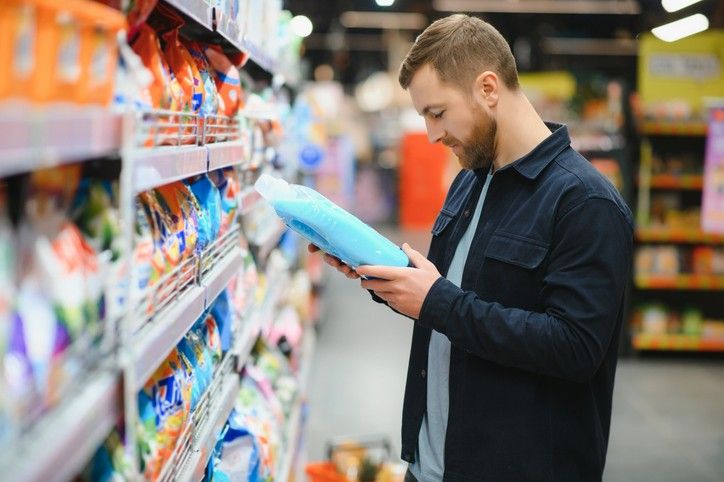 "Shoppers will continue to manage their spend by switching to own-label products, but brand loyalty will remain high, and the leading brands will retain their top-seller status, especially in independent convenience stores where retailers have a limited amount of space to offer shoppers products that they recognise and trust," says Stanton.
Amid cost-of-living crisis, shoppers have become more price-conscious now than they have been in recent years. They are switching from brands to own-label in staple grocery, but not in cleaning products as here, brands are perceived as experts and superior products.
The trust that a shopper has on Dettol, Flash, Mr Muscle and Ariel is irreplaceable despite the cost-of-living crunch. In short, shoppers want to buy products that they can trust to do the job properly rather than taking a risk of buying something cheaper that might not work so well. So keeping a select range of products can prove to be fruitful.
While it is definitely worthwhile to capitalise on occasions such as spring cleaning, this segment more or less remains crucial throughout the year. Instead of intimidating shoppers with a sea of options, consider sticking to bestsellers and market leading products for sure shot clean-sweep sales.