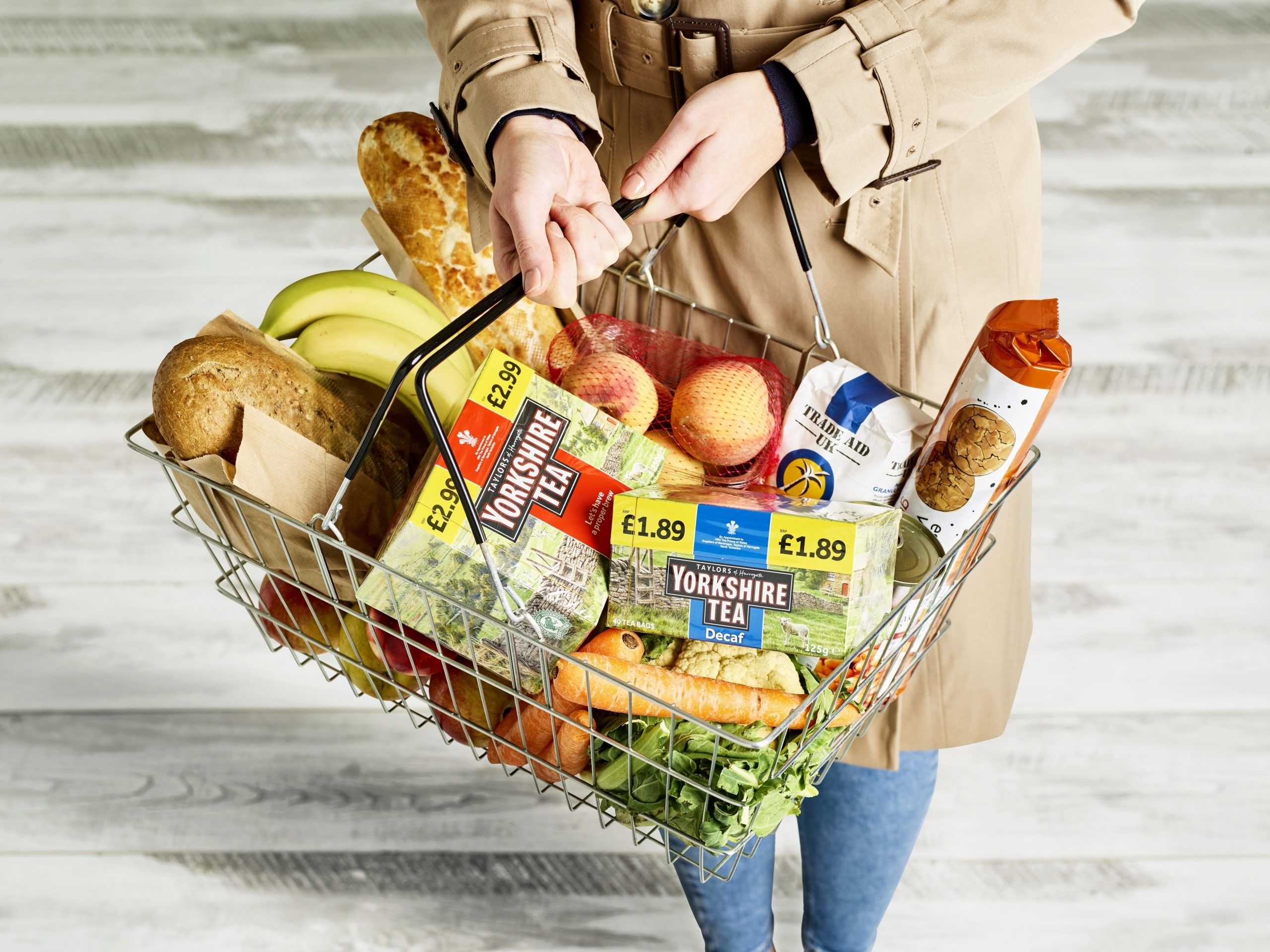 2022 could be a challenging year for c-stores with inflationary pressure over the economy and customers' budgets. They need to be more careful in managing their business costs and a post-lockdown decline in customers' footfall. However, strategic planning and stocking products for price-conscious customers can help. Stocking PMPs, which remain a popular choice for c-store shoppers looking for branded top-up products at a reassuring price point, are a good option.
According to Lumina Intelligence reports, around 47 per cent of convenience baskets include PMPs and some 82 per cent actively look to purchase PMPs as a part of their weekly shop.
"Economic confidence remains fragile and many households are spending more cautiously as the economic impact of what's been dubbed 'the cost of living squeeze' continues to unfold, along with the effects of the COVID19 pandemic," Allison Wallentin, Category Manager for Convenience at Saputo Dairy UK, told Asian Trader. Recent Lumina Intelligence insight suggests that some two-thirds of convenience shoppers are being more careful what they spend money on than before the pandemic and some 60 per cent claim to be very aware of product prices in convenience stores.
"The appearance of a good deal can do a lot to turn a browse into a purchase and PMPs can be one vehicle to showcase such value to shoppers. For many consumers, PMPs offer price reassurance – a sense that they are not being 'ripped off," she added.
PMP, CSN
Matt Collins, Trading Director at KP Snacks says, "PMPs have seen significant growth in the last number of years, with the format expected to continue increasing in both relevance and popularity.  Not only do PMPs offer consumers great value for money, but the clear pricing also assures them that they are not being overcharged. PMPs are a hugely versatile format that caters to multiple missions and occasions, whether that be hunger fill or sharing. 54 per cent of shoppers purchase items on impulse and PMPs drive these sales through clear messaging and displays."
Worth £251.6m in the crisps, snacks and nuts category (CSN), PMPs are popular with retailers and consumers alike, with 82 per cent of retailers saying £1 PMPs are must stock and 40 per cent of snack shoppers saying they are more likely to buy a PMP-flashed product. Across the CSN market, £1 PMP ranges are growing in value at +8.3 per cent ahead of overall market growth.  £1 PMP ranges are the main driver of growth in C&I and represent 70 per cent of the Sharing segment, the largest within Impulse. The PMP format is now the largest format within CSN across symbols and independents.
"PMPs continue to drive growth in convenience. Even though only 12 per cent of SKUs in convenience stores are PMPs, they represent three-quarters of sales in the channel. This is because shoppers perceive PMPs to represent good value for money and – with financial concerns on the horizon for many households – this is even more important, as consumers are savvier than ever before," says Scott Snell, Vice President of Customer at pladis UK&I.
"91 per cent of shoppers are actively looking to save on groceries, meaning PMPs will remain a key driver of impulse purchases for independent retailers. Couple this with the fact that the biscuit category is one of the top categories for impulse purchasing, and it's clear that there is a unique opportunity for independent retailers to encourage shoppers to spend more in-store by stocking biscuits in PMPs."
Consumer trends
Veganuary has set a new trend in the UK. Kantar revealed that half of Britons (approx. 1.5m people) who tried a vegan diet in Veganuary 2021 planned on either adopting a fully vegan diet, vegetarian diet, or introducing plant-based alternatives into their diet going forwards: the "Veganuary Effect'.
This means a rise in consumer demand for product innovation as they look for new plant-based foods to try and meat alternatives still delivering on quality and satisfaction, and that includes the frozen aisle too.
Health is proving a significant consumer trend that sees no signs of slowing down, and is a great opportunity for PMP skus. Shah Khan, Senior Marketing Manager, Aviko UK & Ireland reveals, "In the potato products category where we've seen growing demand for healthier products as consumers become more knowledgeable on health and wellbeing." In response, Aviko's retail range is made using heart-healthy sunflower or canola oil which has wide appeal with consumers looking to make positive changes in their diet.
Wallentin comments, "Experimenting with healthier options will become increasingly important if c stores are to retain the new customer base brought by Covid lockdowns and increased hybrid working, as competition from larger stores with wider ranges resumes."
Dubbed "the lipstick effect", Lumina Intelligence's Future of Retail 2022 report also notes that consumers are more likely to trade up and treat themselves during recessionary periods. Indeed, their Convenience Tracking Program data has shown that treat missions have grown in share by two per cent over the past year. Although purse strings may be tightened as cost-of-living increases start to bite, convenience retailers should be mindful that consumers will likely want to replace meals out in restaurants with higher quality food and drink at home by trading up to branded/more premium products. Choose these products in PMP form for extra sales.
"Despite restrictions easing, we also still stand firm in our prediction that in-home consumption occasions, such as the 'big night in', will continue to remain popular throughout the year – particularly among cash-strapped, cautious shoppers, opines Snell. "To drive maximum growth across the board and cater to these trends, independent retailers should flex their ranges to cater to varying consumer behaviour. For example, they should consider stocking the bestselling PMPs in a combination of multipacks, on-the-go formats, and sharing bags."
Grow your RTD PMPs
PMPs provide retailers with an excellent opportunity to drive sales across multiple categories. "Sales of price-marked packed bottles are growing by 8.5 per cent, making up 45 per cent of total convenience sales. Not only are PMPs associated with better value for money by consumers, but they also provide shoppers with clarity and transparency about the product's price, making them a popular option in the off-trade, particularly in the run-up to key calendar occasions," explained Lauren Priestley – Head of Category Development Off Trade, Diageo.
"We know that beer is a must-stock ahead of key occasions, particularly St Patrick's Day. In the month leading up to the annual celebration in 2021, the beer category increased by 15.3 per cent in value.
"With both the Guinness Six Nations Championship and St Patrick's Day fast approaching, retailers should consider including PMPs in store, and in chillers where appropriate, to tap into the impulse occasion throughout the sporting and celebratory periods.
Priestley suggests that  consumers are not only adjusting their food and drink choices based on the occasion, but also diversifying the way they enjoy celebrations – having more at home, a great opportunity for selling PMPs.
Guinness draught in-can is available in a variety of pack sizes ranging from four to 15, including a new 538ml format in a 4-pack and a 4x440ml PMP pack, giving consumers more choice.
"Outside the beer category, stocking ready-to-drink (RTD) formats as we move towards spring, will be an effective way to boost sales over the coming months, as people seek convenience around celebratory occasions. As 20 per cent of the RTD market share is in PMP and growing by 39.6 per cent, retailers should continue to tap into their popularity by stocking a broad and interesting range," said Priestley.
"When it comes to PMPs, stocking recognised brands helps the consumer navigate the RTD category, therefore, retailers should consider stocking big brands in RTD format such as the Gordon's Pink Gin & Tonic 250ml PMP can and the Captain Morgan Spiced Rum & Cola 250ml PMP as we approach the warmer months."
The placement of PMPs must be carefully considered, particularly ahead of key sales periods. There are many simple yet effective methods that retailers can put in place to help customers navigate the category easily. Stocking some PMPs, including beer in the chiller is vital in encouraging impulse buys, and it's also generally expected by consumers. Retailers may also want to consider cross-promotions with products like snacks to inspire incremental sales.
PMPs for essentials
Due to the current economic climate, many shoppers are increasingly conscious of value, with price becoming an even more important purchasing decision. Helen Boulter, Multi Sector Sales Controller at Taylors of Harrogate, expects to see demand for PMPs grow, especially on essential and everyday categories such as standard black tea and decaf.
"Standard black tea holds the largest share in the tea category, accounting for £368m in value retail sales. In this category, Yorkshire Tea is the UK's number one tea brand by value in grocery retail, with more than a third of the entire market share (33.7 per cent). Similarly, decaf tea now accounts for £57.5m  in value sales and is the sector that currently experiences growth within the tea market, which we expect to continue," says Boulter.
In this category, more people are keen to try new things and add to their at-home repertoire. "As a result, decaf tea continues to experience popularity, with the decaf market growing by 2.8 per cent in value sales since last year. Yorkshire Tea Decaf, which comes in 40s PMP pack, is a key driver in this trend and is at the forefront of the decaf tea sector, with a 15.7 per cent rise in value retail sales and 21.1 per cent rise in volume retail sales, over the last year. Our customers choose it as it is a flavour-packed brew that doesn't lose its character when the caffeine is removed."
Boulter recommends, "The pricing of Yorkshire Tea PMPs is not inflated for convenience – it is reflective of the RRSP of equivalent packs in major multiples. PMPs are therefore a great choice for independent stores. They communicate value to the customer, without compromise, and overcome the perception that independent stores are more expensive than supermarkets."
Tea is a staple in many kitchen cupboards so stocking a great quality offering will satisfy consumer demand in this area. As the UK's number one tea brand by value in grocery retail, Yorkshire Tea meets this requirement perfectly. The Yorkshire Tea 80s or 40s PMP packs are therefore a great addition to convenience store shelves, communicating quality and value.
With standard black tea taking the largest portion of the tea sector (55.9 per cent), it is key that stores get this offering right by stocking the bestselling brands that customers know and love. Yorkshire Tea is one of the leaders in this category, with over a third of the market share (33.7 per cent). "Our top sellers within convenience are the 80s PMP pack, followed by the 40s PMP pack. PMPs are a great choice for independent stores as they give consumers confidence in pricing, making them more likely to purchase," explains Boulter, adding that retailers should not forget about increasingly popular decaf blends:
"Stocking a recognisable and well-loved brand such as Yorkshire Tea Decaf, which comes in a 40s PMP pack, will exceed expectations and give people a reason to visit your store."
And of course, tea and coffee are always in need of biscuits!
Last year, Burton's relaunched its Jammie Dodgers PMP in a new compact and affordable case of 15 (89p x 140g), having listened to demand from convenience retailers for a smaller case size. As part of the changes, retailers also saw a refreshed case design featuring pack and biscuit images to ensure that the brand is clearly visible to identify for ease of purchase.
"The market for price-marked packs remains hugely important in driving the impulse sector," says Marketing Director Kate Needham. "Burton's Biscuit Company recognises the important role that PMPs play in offering shoppers' reassurance when it comes to value. Alongside ease of shop, many shoppers look to PMPs as reassurance of value, with big name brands like Maryland, Jammie Dodgers and Wagon Wheels meeting this demand by offering high quality at reasonable prices."
Burton's comprehensive rag of £1 PMPs includes the Wagon Wheels and Maryland brands, with a special 89p Jammie Dodgers Raspberry PMP.
Also in the biscuit category, pladis UK suggests that independent retailers should bear in mind that 80 per cent of biscuit sales come from just 5 per cent of products  – "So keeping well-stocked with the bestselling, core range of biscuits in PMP format is their ticket to maximising sales," says Snell. "Six of the 10 bestselling biscuit products in convenience stores are pladis brands: McVitie's Chocolate Digestives, Chocolate Hobnobs, McVitie's Digestives, McVitie's Classic Caramel Bliss V.I.Bs, McVitie's Jaffa Cakes and Flipz Milk Chocolate  – so stocking these products in PMPs is a must."
Dairy PMPs
GfK research indications suggest that savings habits adopted during the recent years of lockdowns could persist well into 2022. Notably, for those in more vulnerable lower-income sectors, value for money will likely have a heightened focus.
Keeping this in mind, Wallentin anticipates that the popularity of PMPs in these fresh staple categories will continue. "PMPs are more important than ever for convenience retailers. When household budgets are tight, value for money becomes a heightened priority, and this is especially true in commodity categories that form part of the weekly staple shop such as cheese and butter. Here PMPs can drive an improved rate of sale, notably when they appear on well-known reputable brands that instill consumer confidence, such as Clover and Cathedral City. Research from Lumina Intelligence (2019) supports this, with 8 in 10 retailers claiming PMPs sell faster in their stores than the equivalent plain packs."
"Convenience retailers who respect this shopper need and continue to support their local customer base with a product offering at fair, uninflated price points, have a real opportunity to build loyalty that will stretch far beyond the end of the coronavirus crisis. Within Butters & Spreads, Saputo Dairy UK's Clover and Utterly Butterly PMPs are top performers in the category, while in Cheese, convenience stores should look to the Cathedral City 200g price marked block range."
In August 2021, Saputo Dairy UK announced changes to its Cathedral City PMP range, introducing a consistent price mark of £2.49 across the brand's block, grated, and sliced PMP formats. Standardised case sizes of six have also been rolled out across all price-marked formats to align the range.
Neil Stewart, Saputo Dairy UK Cheese Marketing Controller, "Our price-marked range refresh aims to help convenience retailers navigate this post-pandemic channel shift and to retain the trust and confidence of their shoppers, with a more competitive price mark, offering better consumer value. Our newly-unified range price-marking also opens up the potential for retailers to cross-promote these products across the range.
"PMPs are a proven vehicle to showcase value to shoppers in the convenience channel, and demand for them is only increasing. Our range of Cathedral City PMPs remains incredibly popular; our 200g price-marked blocks are notably among the top-performing branded block lines in Symbols & Independents and we are confident this refresh will further strengthen our position."
Pladis UK launched Flipz Peanut Butter in PMP format last year to help retail customers capitalise on the brand's success. Snell states, "Flipz has seen huge volume growth – up 11.7 – and we're confident that launching Flipz Peanut Butter in a £1 PMP will help to drive this further."
Crisps and snacks
Retailers should engage shoppers through stocking both NPD and classic favourites in PMP formats, capitalising on both consumer trust and excitement. This shopper intrigue will see retailers drive greater sales.
Jon Wood, commercial director of Calbee UK says, "Many consumers will be seeking interesting products with varied flavour profiles. We have recently launched the new 'Loaded' range, our first branded snacking product under the Seabrook brand. The baked maize snacks are gluten-free, suitable for vegetarians, and bring a modern, on-trend twist to everyday snacking.
"Loaded, now worth £4.2m, have a range of Fries which are available in Cheese & Bacon and Seaside Salt & Vinegar flavour, and the newly launched crispy bite-sized Loaded Bites available in Sour Cream & Onion. The Loaded products are available in a £1 PMP bag, perfect for time-pressed consumers looking for a quick and easy purchase at their fingertips.
"Alternatively, our delicious Lea & Perrins Worcestershire Sauce flavour crisp is ideal for consumers looking to experiment with bold and interesting flavours and is available in a £1 PMP bag.
"Our £1 PMP is available in Sea Salted, Cheese and Onion, and Beefy flavours. Bestway offers this product on their van sales distribution direct to independent retailers. The £1 bags are also listed in all Parfett's depots. These larger bags support the impulse market because their £1 PMP gives shoppers another reason to buy while in store for something else or grabbing a quick snack. Prominently displaying the £1 bags will provide stand out on the shelf amongst similar products."
According to a Nielsen report, 2 of the top 5 best-selling £1 PMP brands belong to KP Snacks. Stocking high-performing brands like McCoy's and Hula Hoops Big Hoops drives purchases based on popularity and trust. Topping £150m for the first time, the Hula Hoops brand is worth £157.9m and growing in value at +12.1 per cent. Hula Hoops are eaten by 1.9million consumers every week and have an impressive 90 per cent brand awareness, making them a popular and tasty choice.
Taste is the most important in the CSN category driver, meaning PMPs should deliver on delicious flavours as well as excellent value. The McCoy's Core range is one of the top 5 best-selling £1 PMP ranges, providing value and a variety of tasty flavours. The McCoy's PMP range is delivering +33.8 per cent ahead of the total £1 PMPs sharing segment at +8.3 per cent.
KP Snacks, continues to expand its diverse PMP portfolio, driving sales for retailers by engaging consumers with products they love in this appealing and increasingly popular format. Collins says, "Last year we launched three Tyrrells core flavours in £1 PMP format. Available in Lightly Salted, Sea Salt & Cider Vinegar, and Mature Cheddar & Chive, the launch unites a well-loved and quintessentially British brand with the ever-growing, popular format. Worth £59m and growing in value at +14.5 per cent, Tyrrells provides delicious hand-cooked crisps, bringing a premium snacking experience to the KP PMP range."
"Popchips £1 PMPs are must-stocks for catering to shoppers' needs," adds Collins. "Launched in Barbeque and Sour Cream & Onion flavours, popchips £1 PMPs come in at under 100 calories per serving without compromising on great flavour. Worth £38m and growing at +22.6 per cent, popchips are a delicious but permissible snack, perfect for sharing and retailers should ensure to stock up on single PMPs to drive impulse sales."
The meat snacking category has grown over +85 per cent in the last 5 years. The savoury snacks market has also been driven by increasing demand for convenient, on-the-go products which are low in sugar, calories and high in protein. Peperami meets this demand by expanding its offering of innovative and diverse products with new flavour profiles and ingredients to maintain consumers' excitement around the lunchtime and mid-afternoon snacking occasions.
Laura Trivulzio, Marketing Director, Peperami & Jack Link's says, "PMP's have been curated to make purchasing decisions easier for shoppers, accounting for one-fourth of all meat snacking category sales, helping retailers to tap into the affordable and healthy snacking opportunity. With healthier products typically thought of as more expensive, stocking PMPs such as Peperami sticks in three delicious flavours, offer nutritionally aware consumers alternatives to sugary snacks, at an accessible price-point."
With the growing consumer awareness of healthy snacks, consumers are demanding transparency of ingredients and nutritional credentials. This has paved the way for protein-packed meat snacks to thrive in convenience, known to provide energy, feelings of satiety between meals and also help with general nutrition.
Peperami offers PMPs for their hugely popular single sticks in Original, Hot and Firestick priced at £1.00, providing a bigger bite at an affordable price. Alongside the brand PMP offering, Peperami has innovated a wide range of products and formats giving consumers a variety of flavour and taste experiences.
Peperami also introduced its first vegetarian meat-free snack, which is high in plant protein. The new product targets flexitarians, meeting a gap in the market for a great tasting meat free snack for young adults and families alike.