The UK's leading brioche brand has announced impressive growth in the UK's grocery retailers, with sales up more than 100 per cent on last year and a 48 per cent share of the brioche market, out-pacing the growth of the category, which is up 34 per cent.
Q1 of this year has proven busy for the brand, who have steadily introduced merchandising solutions, successful in America where St Pierre is the number one brioche brand, to UK stores.
St Pierre's striking Eiffel Tower displays are now driving footfall to the bakery aisle of 300 stores across the UK, with plans for further stores to introduce them in the coming weeks, including to convenience. After six weeks of testing, early results demonstrate that stores with the Eiffel Tower racks have seen a volume uplift of 31 per cent.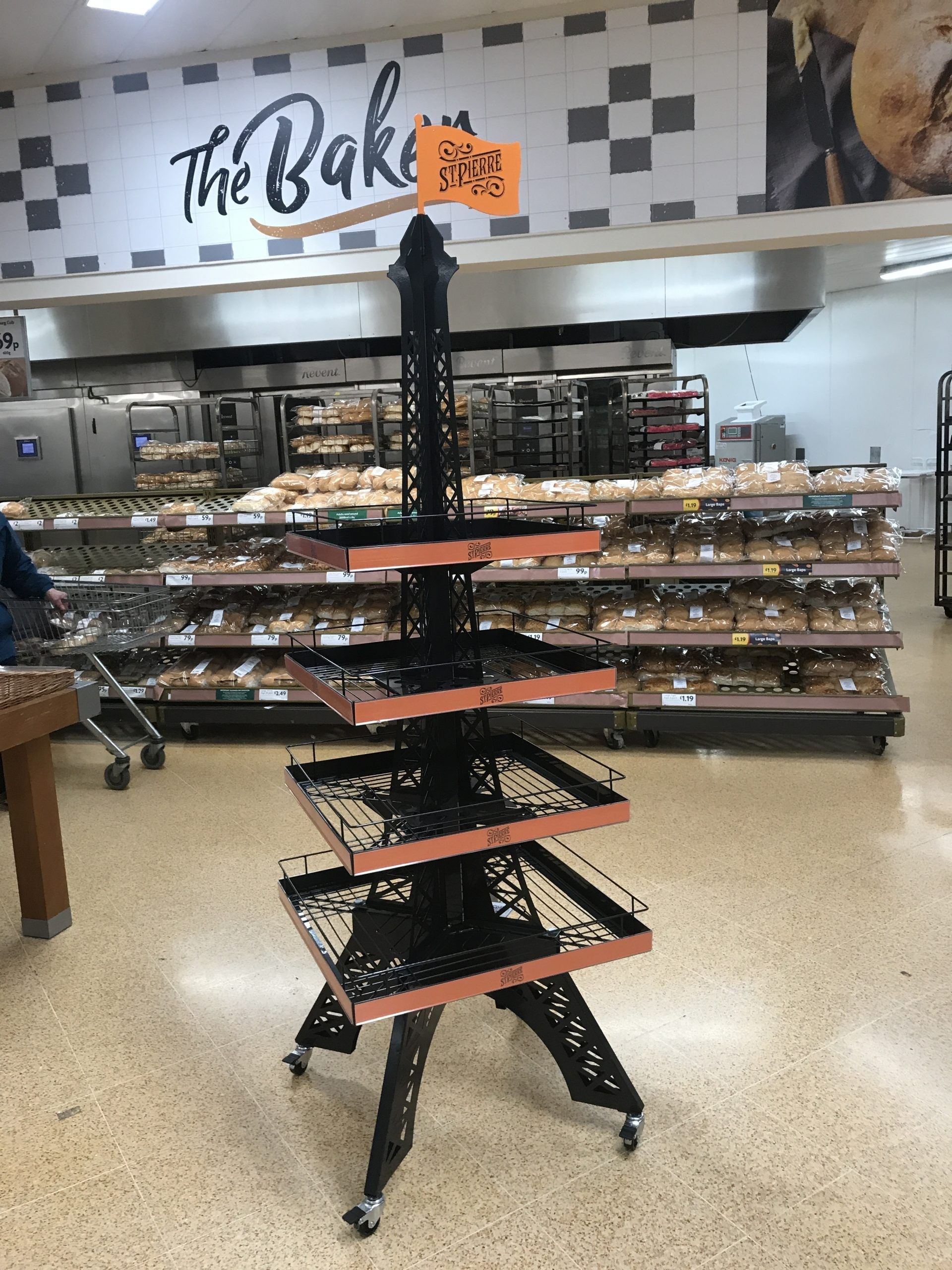 "The branded bays and Eiffel Towers have already created significant uplift in sales for the brand, but are also helping drive footfall to the category – assisting retailers in increasing basket spend," said Rachel Wells, UK Sales Director at St Pierre Groupe.
"St Pierre is all about the experience – we prioritise the quality of our authentic products, in order to deliver a brilliant experience with the brand. After years of brand building though, we're now in a position to deliver a quality experience that starts in store – and that is the objective of our new display solutions."
Rounding off a successful first quarter for the brand, St Pierre has just secured increased distribution with Co-op stores nationwide. The retailer, which launched the Sliced Brioche Loaf last year, has now added Brioche Burger Buns, Seeded Brioche Burger Buns, Brioche Hot Dog Rolls and Vanilla Brioche Tear & Share to its portfolio. The core grilling range will be available in more than 2,000 UK stores with all products launching onto shelves on 19th April 2023.
The brand, which is part of St Pierre Groupe, is now established as the brand leader in brioche, responsible for 84 per cent of the category growth in a sector where brand is now out-pacing growth of private label, despite the UK's cost of living crisis.