Retailers running independent stores have raised their concern about the rise of energy costs. C-stores anticipate that it would be difficult to manage their business cost with what they earn from the margins they get on the products. They are trying to implement all the ways through which they can bring down the business cost but they want the government to look into this matter and help them in running their business.
Soft drinks, chilled products, and confectionery are the three best-selling categories in Pritina Patel's Nisa Local store in Birmingham. She says, "Electricity bill has gone up beyond the normal costs associated with running a shop. You don't necessarily see this but the frontline base or the sort of background costs have started to increase quite a lot. Suddenly, the bill in a quarter goes from about three, four grand to about six, seven grand. So that's quite a big chunk cutting (the profit)."
She informs, "I had my electricity contract just run out recently and the suppliers are telling me that you could either have a short contract and wait, and hope that prices come down, but there's no guarantee of that. So, it's, sometimes you have to bite the bullet therein and just go with the best case scenario at the moment."
"I think some retailers are waiting, but who knows in 12 months the prices could have shot up or maybe could have come down but we just don't know at the moment, there's not much information out there either about it."
"So not much can be done about things like that, we can only try cost saving as possible as in the shop. But at the end of the day, then the lights still need to be on, the fridges still need to be running.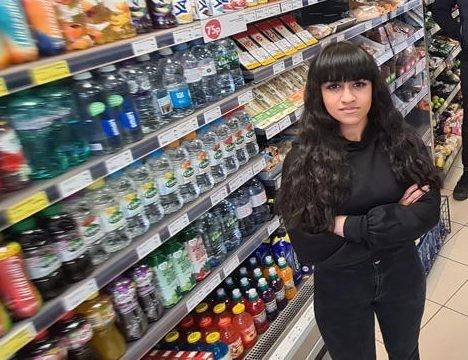 "Something needs to be done about that, especially for us retailers, because obviously, we're working on fine margins as it is and then we suddenly have that cost going up and you can't run a store without the electricity. Maybe the government needs to have a look in issue contracts, and prices are being done at the moment," she opines.
Amish Shingadia of Londis Caterways and Post Office says the electricity bill has so far doubled in cost
"It cost us the same as a 30-hour member of staff. We are planning a refit and extra chillers in our store, but now considering the current situation, we are looking at the most energy-efficient chillers," he explains.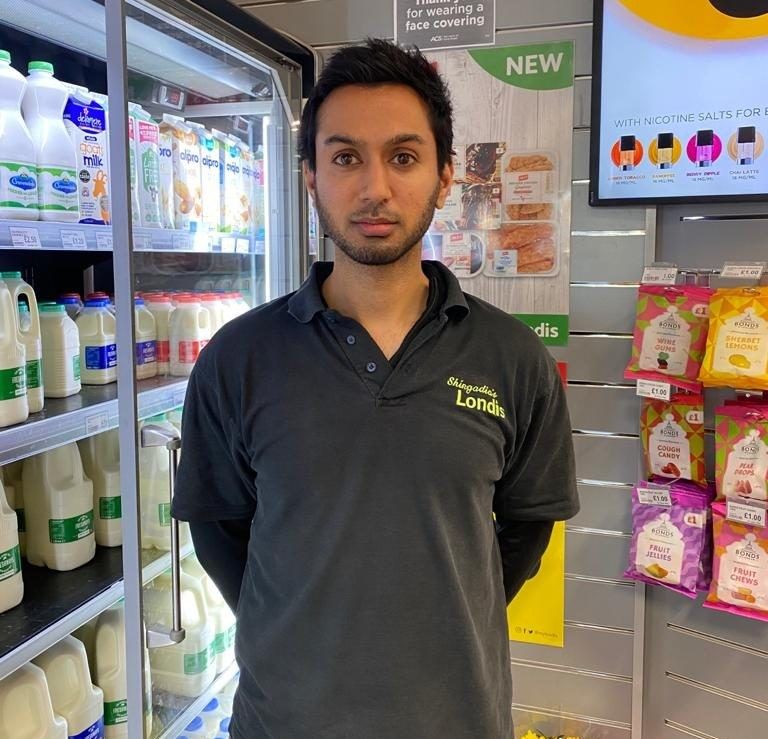 "At this moment, [we're] looking at costs savings through credit providers, reducing staff hours and wages. Also looking at increasing store margins by stocking high-profit goods."
Blantyre retailer Shahid Razzaq who runs Premier Mo's store is also looking at margins and taking lower margin products off the shelves.
"We're all struggling with rising costs more than anything else. We are trying to reduce our costs as much as possible. We're also trying to reduce our energy costs by switching off extra lights, putting timers on stretchers," he says.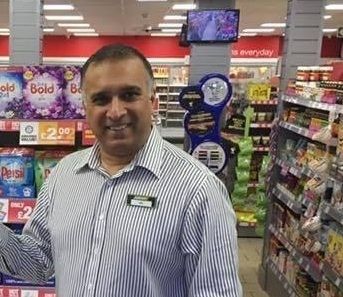 "Unfortunately, another thing we are doing to deal with the rising cost is shuffling our product line and lowering down the products with low margins because we can't afford low margins at this moment. It's not feasible."
Personal toll
The increase in energy costs is also taking a personal toll on shop workers. The retail trade union, Usdaw recently conducted a survey with its 3,000 members and found that 75 per cent have already relied on unsecured borrowing to pay bills, with 57 per cent now struggling to keep up with repayments.
When asked how they would cope with a price cap hike, 30 per cent said they would not use heating; 62 per cent would significantly cut down on heating; 40 per cent would cut out other essentials, such as food and 80 per cent reported that financial worries are impacting their mental health.
"It is heart-breaking to hear that so many low-paid essential workers, who kept the country going during the pandemic, are already struggling to pay their energy bills. That's before the energy price cap is increased by what is expected to be around 50 per cent," Paddy Lillis, Usdaw General Secretary said.
"Surely ministers cannot fail to be moved by the evidence from our survey showing that three-quarters are forced to borrow to pay bills and over half are struggling with repayments. 40 per cent are having to choose between heating or eating. Almost all will have to significantly reduce heating use or switch it off altogether if the price cap is significantly raised, as expected.
"This cost of living crisis is also a mental health crisis. Prices are rocketing, wages are barely growing and the government is distracted by parties. It is no surprise, but deeply worrying, that stress, anxiety and mental health concerns are increasing.
USdaw , in a statement, quoted a retail worker from Scotland, "The cost of living is increasing drastically and the working wages are not, so it's leaving us with less money each month. Energy bills are a real struggle and with the price hike in April we will all struggle to pay these and have cash for essentials."
Another retail worker from Midlands says, "Financial struggles have been impacting my mental health tremendously and have also been impacting my performance at work. With food prices, energy bills, and national insurance on the rise, I find it worrying that someone in a management position is still living pay cheque to pay cheque.
"Essential food items and energy bills are going up. It's hard to keep up. Have to borrow expensive loans to pay rent, bills, travel expenses on credit cards. Looks like we will drown in debt if it keeps going like this and cannot see any light at the end of the tunnel," a Retail worker from South East said.
'Don't ignore businesses'
Yesterday (February 3), Chancellor Rishi Sunak announced a payment of £350 to help UK households cope with a rise in energy bills. The Federation of Independent Retailers (NFRN) welcomed the government's decision but also urged the government on behalf of independent retailers to help small businesses struggling amid rocketing costs.
NFRN National President Narinder Randhawa said, "Our 11,000 members are facing a string of cost hikes in April, with increases to minimum wage rates and national insurance contributions, the reintroduction of business rates, and now rocketing gas and electricity bills.
"To satisfy customer demand and to keep everyone safe, our members' stores contain chillers, freezers, EPoS, bright lighting, and CCTV.  As each year passes, it becomes increasingly difficult to cut these costs.
"Members in town and city centre locations have also seen footfall drop during the lockdown and as workers continue to resist calls to go back to the office."
Randhawa said he will be writing to Sunak to ask him not to turn his back on independent retailers and to give them help and support as their bills rocket.
Scottish NFRN president Ferhan Ashiq worries that the huge rise in overheads will force local stores out of business unless action is taken to protect them.
He said: "The renewal price for my electricity contract went up from £19,500 to £45,000, and when you add on all the other extra costs it's becoming more and more difficult to keep trading.
"Other retailers have contacted me to say they have the same concerns. Businesses, in general, are going to start falling this year unless something is done about energy prices."
Ferhan also met with Scottish Labour Party leader Anas Sarwar MSP and his local MSP Martin Whitfield to explain the problems facing retailers and other small businesses.
Ashiq said, "I've been having regular conversations with Martin Whitfield about the serious challenges we are facing and I wanted to air my views that unless something is done, more businesses will start to fail and eventually close.
"He explained that the Scottish government has limited powers at their disposal on the issue of rising energy prices and that it is a matter reserved for Westminster. That being said, there are other avenues we can explore that may help mitigate rising costs. He suggested raising these points at the meeting with Daniel Johnson MSP on February 24 to eke out a strategy."
"When someone is closing down their business due to factors beyond their control, their closing expenditure should be minimalised by legislation. It adds financial burdens and mental health issues upon that particular individual."