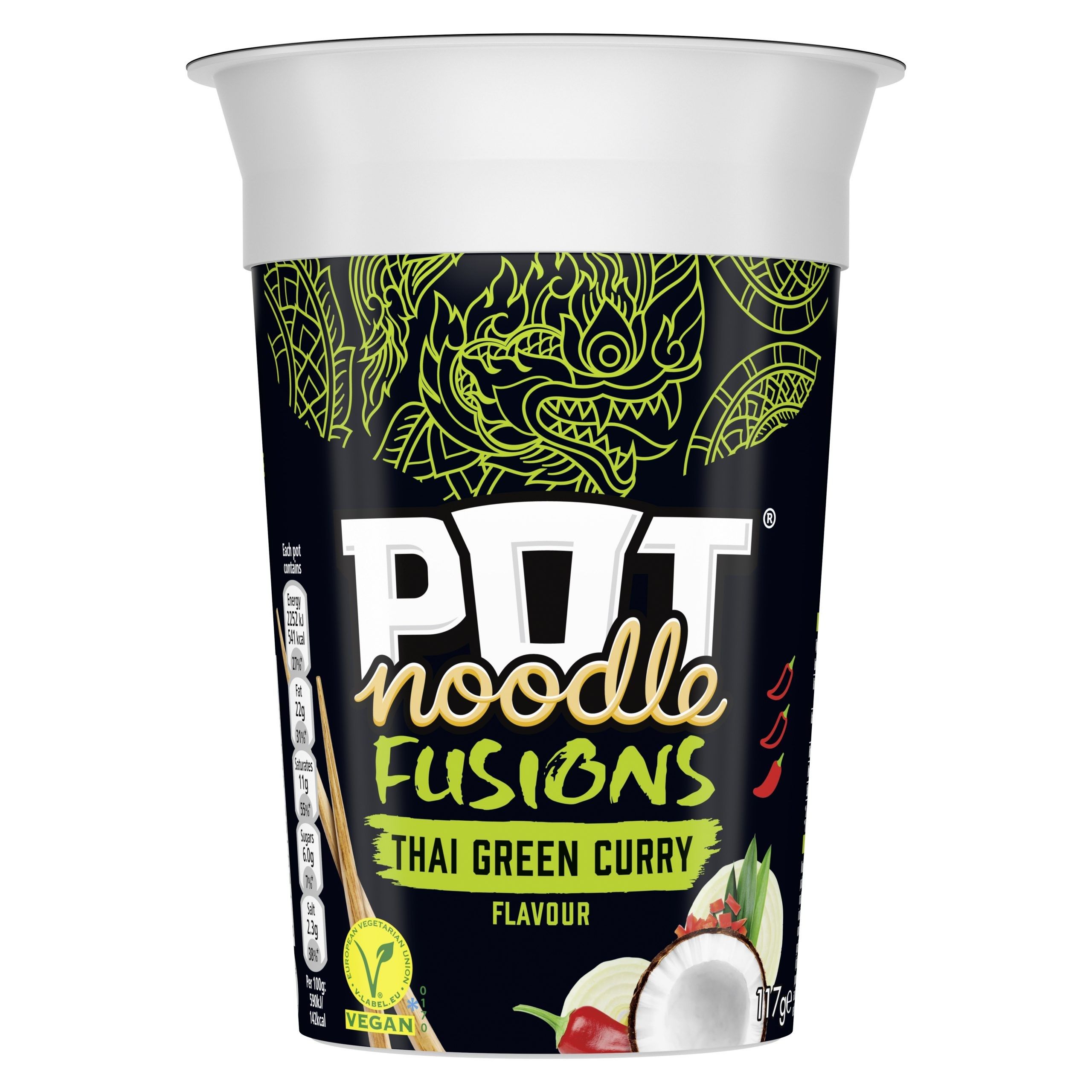 The Pot Noodle brand sees more adventurous flavours as the future of the category, and to cater to the more experiential shopper and offer a new flavour experience, it is launching Pot Noodle Fusions.
This trio of Asian-inspired flavours – Katsu Curry, Chili Chicken and Thai Green Curry – is set to bring newcomers to the category, but also provide something new for existing fans of the brand.
With three out of four shoppers also now looking for plant-based ranges in the category, the Pot Noodle Fusions range is EVU vegan validated. This decision ensures the range is in line with the wider Unilever Future Foods ambition of moving towards more plant-based products.
Fusions is available now in selected retailers. RRP £1.39, 100G.