SPAR has launched its highly anticipated summer campaign, Spinner Winner, in collaboration with the renowned internet personality and philanthropist, MrBeast.
SPAR announced its convenience partnership with MrBeast launching Feastables in the UK earlier in July. This new exciting campaign will run from July 17th to August 30th, offering customers a daily opportunity to spin a wheel and win fantastic prizes.
MrBeast expressed: "I'm incredibly excited to join forces with SPAR UK. It's a fantastic opportunity for my fans to engage in a fun and interactive experience while having a shot at winning some amazing prizes. I'm especially thrilled that my UK fans will also get the opportunity to try my Feastables chocolate bars!"
Spinner Winner promises an unforgettable experience for participants. Every spin not only grants players a chance to win amazing prizes instantly but also earns them entries into the grand prize draw at the end of the campaign. With a staggering prize pool exceeding £150,000, there are several rewards up for grabs, including a £50,000 car or £10,000 in cash!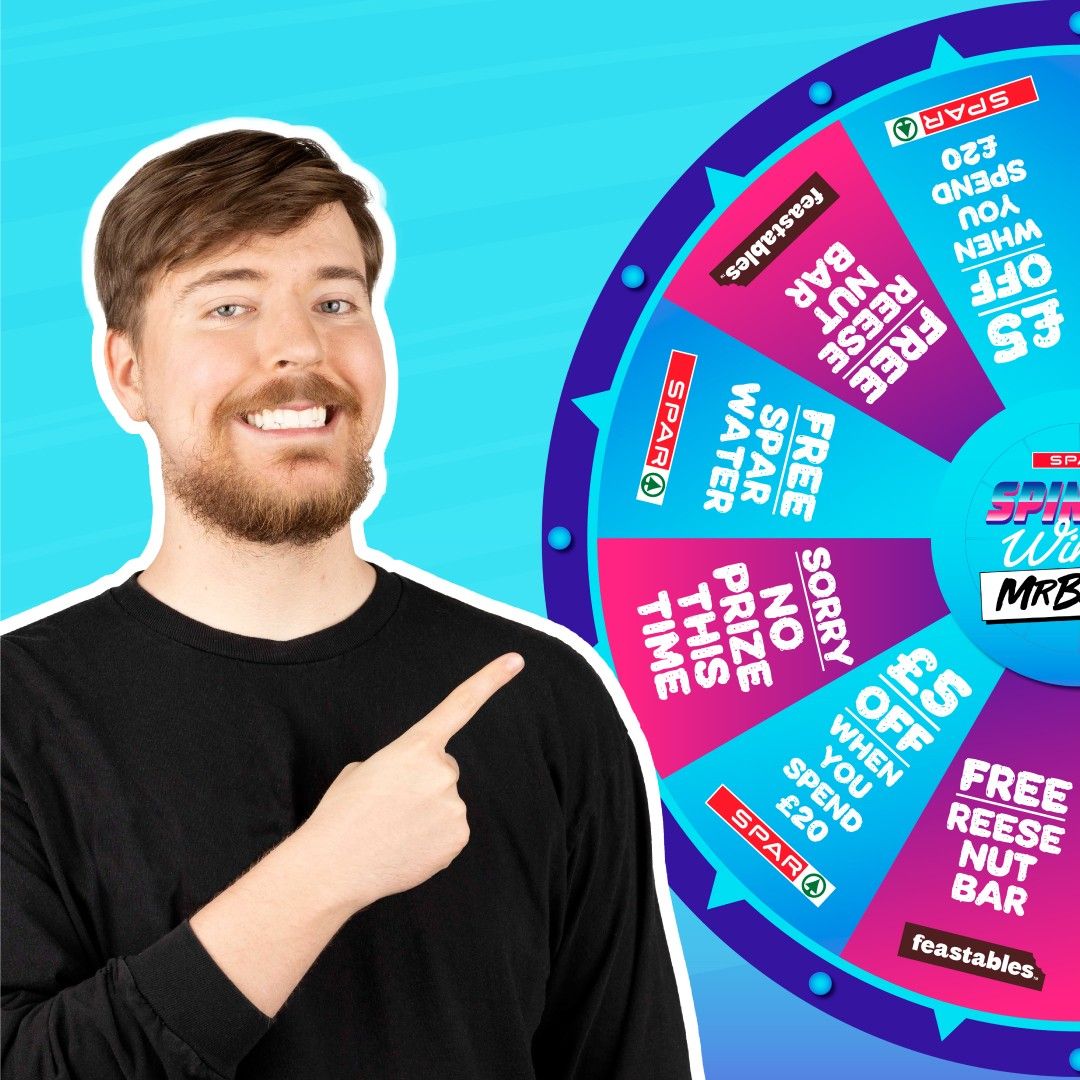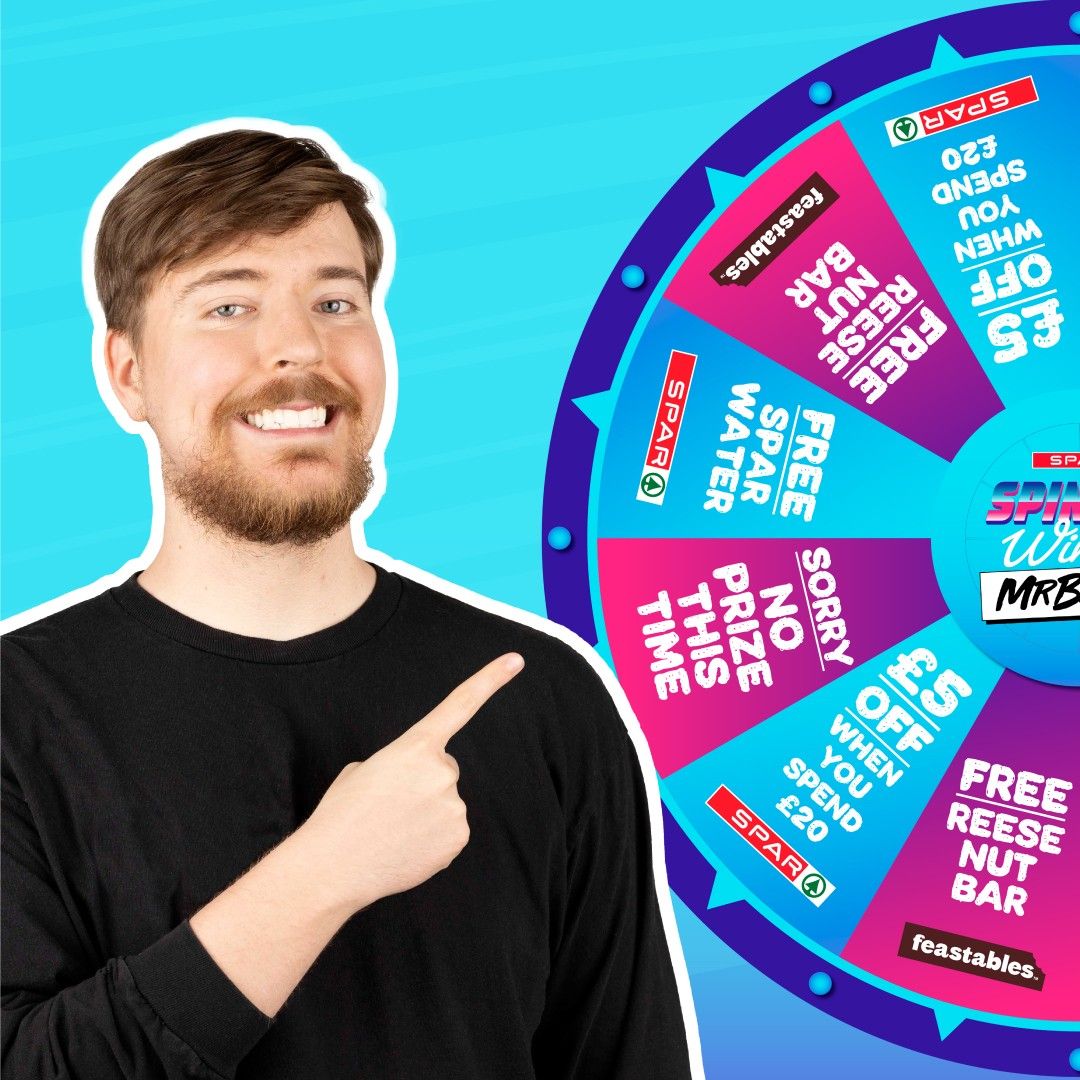 In addition to the online game, SPAR is thrilled to announce that 41 selected SPAR stores will be hosting exhilarating in-store events as part of the Spinner Winner campaign. This unique opportunity will enable customers to physically spin a wheel and immerse themselves in the heart-pounding "beastmode" game.
Participants not only have the chance to win incredible instant prizes, but they also have the option to forfeit their prize for an adrenaline-pumping opportunity to unlock a mystery box. If they can find the correct key to open the box, they will unlock a mystery prize!
The in-store events promise to be an absolute thrill, providing participants with the chance to immerse themselves in the excitement of Spinner Winner while enjoying the interactive and engaging atmosphere of SPAR stores.
"We are incredibly proud to present the Spinner Winner campaign in partnership with MrBeast," said Sarah Ellis, Group Marketing Director at SPAR wholesaler A.F. Blakemore & Son Ltd. "This campaign embodies our commitment to providing our customers with extraordinary experiences and opportunities to win fantastic prizes. With the combination of our online game and in-store events, we are confident that Spinner Winner will capture the excitement and enthusiasm of our customers."
Spinner Winner is open to individuals who are 18 years of age or older. To access the list of participating stores and to review the complete terms and conditions, kindly refer to the website www.sparspinwin.co.uk