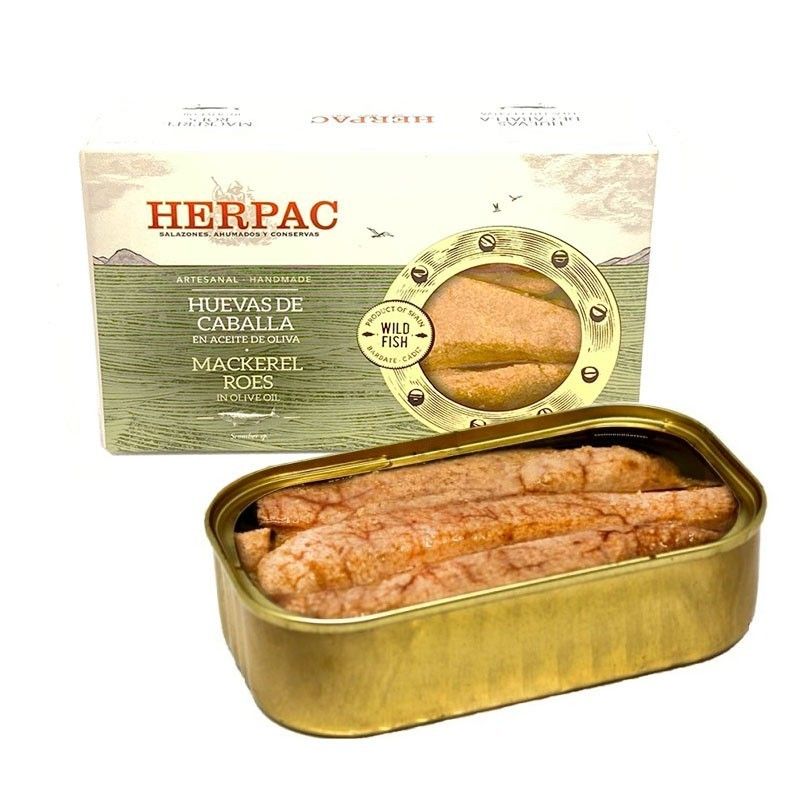 Spanish importer and wholesaler Mevalco has launched a new range of tinned fish fillets and roe, developed in partnership with world leading brand, Herpac, based in Hermanos Romera Abreu in the heart of Tarifa in southern Spain.
For many years Spanish producers have been preserving the wonderful flavour of anchovies, mackerel and sardines in olive oil.  And now, Mevalco is offering its customers this authentic and delicious range from the renowned producer, founded in 1986 by the Pacheco brothers.
Herpac offers the very best of Spanish preserved fish and has central facilities of 8,500 square metres, a team of fifty, three beautiful gourmet stores and are marketed in ten countries.
According to Justin Slawson, joint chief executive of Mevalco, the range is stunning and is set to take centre stage in discerning outlets retail range.
"We love this range which has been selected to give an authentic line up of Spanish fish fillets and roe. Herpac is hugely respected for the quality of its products across the Mediterranean – and beyond – and we're proud to be able to offer our customers the very best that Spain has to offer," he said.
"Consumers can enjoy these products in many ways – our favourite is to serve the anchovies with lightly toasted sourdough and cream cheese and peppers – simply delicious".
The following products are available from Mevalco:
Herpac Canutera Frigate fillet in its 125g tin.  This tuna is rich in flavour, melts in the mouth and is famously versatile.
Herpac Mackerel fillets or roe in olive oil.  Again in a 125g tin, these are great products for consumers to enjoy.
Cadiz Marinated Sardines Fillets – which come 20 fillets to a tin.