With Covid-19 playing havoc almost throughout the year, 2021 was an epitome of despair, hope and human spirit. One can only hope it gets onward and upward from here.
Covid vaccination drive and EURO cup may have been the main highlights in British life in general in 2021, it was issues like labour shortage and supply chain crisis that kept the country's food, drink and grocery players as well as retailers on their toes. 
Global container shortage, labour shortage and heavy goods vehicle (HGV) drivers shortage owing to Brexit led to a "perfect storm" that swept away the stores shelves, leaving them bare, bringing back the haunting memories of "loo paper" shortage from early lockdown days.
Carbon dioxide shortage made things worse. This particular issue is now averted though it exposed the level of dependability of meat processors and fuzzy drink manufacturers on its suppliers and vulnerability of the overall system.
Britons are moreover facing a brutal squeeze after inflation soared to the highest level in a decade with issues like supply chain chaos, labour shortages and surges in energy costs continue to persist.
If 2020 has taught us one thing, it is that the human race is incapable of predicting what is in store in the future. However, as 2021 draws to an end, let us use amalgamation of inputs from various experts and reports to try to gauge how the food and drink segment is going to shape up in 2022.
Pricier Times Ahead
Prices are set to rise and there are no ifs and buts here. Be it meat or chicken, snacks or drinks, wine or bread- store owners must brace themselves for the higher prices.
Ranjit Singh Boparan, whose companies- 2 Sisters and Bernard Matthews- produce around a third of all poultry products consumed in the UK, declared in October prices for chicken is likely to jump by more than 10 percent as the sector is facing surging costs.
"In relative terms, chicken today is cheaper to buy than it was 20 years ago. How can it be right that a whole chicken costs less than a pint of beer?"
As per  grocery market analysts Kantar, prices are rising fast in the crisps and soft drinks aisles as well.
"Grocery prices are rising and this month inflation hit its highest rate since August 2020, when retailers were still cutting promotions to maintain stock on the shelves. As prices increase in certain categories, we can expect shoppers to continue to visit several supermarkets and shop around to find the best deals," informed Fraser McKevitt, head of retail and consumer insight at Kantar.
Confectionery leader Mondelez International has also declared recently that prices for its dunkable cookies and candies will climb in the coming months.
Saying there is a "significant gap between demand and supply of trucking capacity and containers" in the U.K, maker of Oreo cookies, Toblerone chocolate and Sour Patch Kids are one of many major food companies boosting prices to help with higher transportation, packaging and labor costs.
Nestle, Pepsico and Kraft Heinz have also declared similar plans of increasing prices in 2022. PespsiCo warned that it has been facing rising costs on everything from transport to raw ingredients, and said that further price rises were likely at the start of next year while Kraft Heinz boss Miguel Patricio has declared people will have to get used to higher food prices. 
Along with pricier food, retailers will also have to deal with pricier wines.
Wine suppliers have been hit by increased costs of labels, bottles and other packaging, while transportation prices are also on the rise due to spiralling inflation, according to industry sources.
Suppliers are deliberately holding back from increasing wine prices until after the busy Christmas and New Year period has passed in a bid to remain competitive with their rivals.
But by next year, wine drinkers are likely to see prices skyrocket with conservative estimates predicting a double digit price rise, though wines from countries suffering the most could see costs soar even higher.
Wine is not the only beverage that is set to suffer from spiralling inflation, as pints will also get more expensive despite Chancellor Rishi Sunak's five per cent beer duty cut.
Well, enough about bad things. Let's skip to the good part. 
Premiumisation
Various market reports bank upon "premiumisation" to emerge as the key flavour in the food and drink sector in the coming times. It implies shoppers are expected to shift towards products and brands whom they perceive of being higher quality and worth more.
Lockdown and pandemic restrictions have made Britons indulge in self-pampering and people are now increasingly trading up for bigger and better products. The trend is more visible in alcohol drinks as more and more people are seen getting adventurous in drink choices.
Sandra Brunet, Marketing Director- Campari Group UK, too credits pandemic for cementing the tend towards premiumisation across the whole alcohol sector.
"Merchandising has a key role to play here next year in helping to boost sales. Premium products such as Aperol, CAMPARI and Appleton Estate rum should be positioned prominently in in-store displays to encourage customers to upgrade their basket with a premium purchase," she said.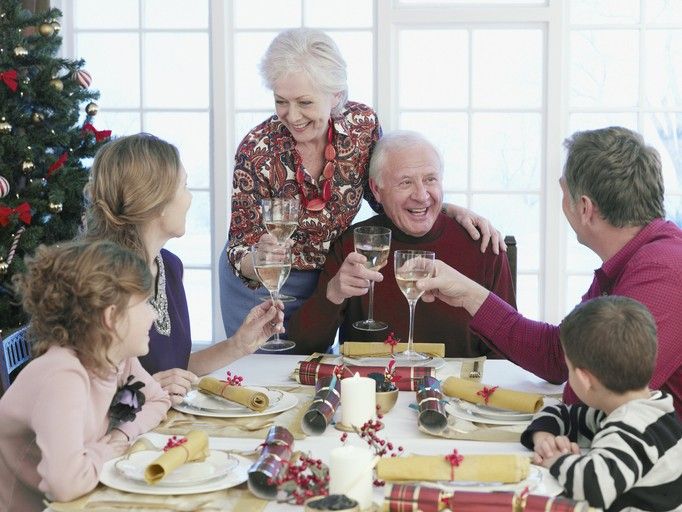 Termed as "Lipstick effect" in Food & Drink Report 2020-21, there is a wave of people indulging in little self-treats to cheer oneself and celebrate good things in life- mainly based on authenticity, taste, brand story, experience, visual identity and price.
"Product positioning should accentuate the eye-catching colours of the brands, such as the iconic orange of Aperol, helping to boost brand familiarity with consumers.
"The Aperol Spritz remains as popular as ever – so retailers should consider Aperol a must-stock premium product in 2022. This build-in-the-glass cocktail is an easy way for consumers to elevate their drink experience, and enjoy the best-selling branded cocktail in the UK and the world. 
"For retailers, this also generates potential for impulse purchases of both Aperol and Prosecco, where the ingredients are displayed together – further increasing basket spend if merchandised alongside soda and oranges."
NielsenIQ also advises retailers to stock such products that presents an opportunity for retailers to drive "premiumisation" in store, whether through the products itself or through packaging or through merchandising.
Vegan diet and flexitarianism
Flexitarianism is also dubbed as a top trend to watch for 2022. The term is used in reference to an increasing tribe of  "curious plant- eaters" who aren't ready to give up meat entirely. 
With the combined factors of health concern and belief that plant-based alternative foods are more environment-friendly, veganism is seeing the beginning of a new era. It is predicted that vegans and flexitarians are set to make up a quarter of the British population by 2025. 
Sales of meat-free foods have grown an impressive 40 per cent from £582 million in 2014 to an estimated £816 million in 2019, says recent data from Mintel, adding that sales are expected to be in excess of £1.1 billion by 2024.
Sam Thomas, Head of Category- Upfield, echoed similar sentiment when he claimed that plant-based meals are becoming popular.
"As we slowly adapt to the new normal, shoppers are now choosing more healthy, natural, and less processed foods with the occasional treat. In addition to shopping for healthier food, sustainability is the second biggest consideration when it comes to food consumers are purchasing," Thomas told Asian Trader while pointing out a new research conducted by Flora Plant Spreadable which states that 27 per cent of Brits are turning to more sustainable alternatives by opting for plant-based products over animal and dairy products.
According to the Kantar usage panel data, vegan meals now account for one in eight meals prepared at home. This equates to an additional 350 million plates of food that are now vegan-friendly, compared to five years ago. 
"Soups are the most popular choice for Brits when it comes to plant-based meals, followed by pizza, pasta, and Indian dishes," Thomas said.
Clearly, plant-based alternatives food, that includes dairy alternatives, meat-free range, plant-based pork, and vegan seafood, is going to be the toast of 2022. 
Due to the exponential success of vegan alternatives across the board and the critical acclaim of Netflix documentary "Seaspiracy", multiple companies- both big established ones like Unilever as well as small start-ups, are reportedly investing millions in research and development to come up with the exact plant-based seafood that can match the original in taste and texture.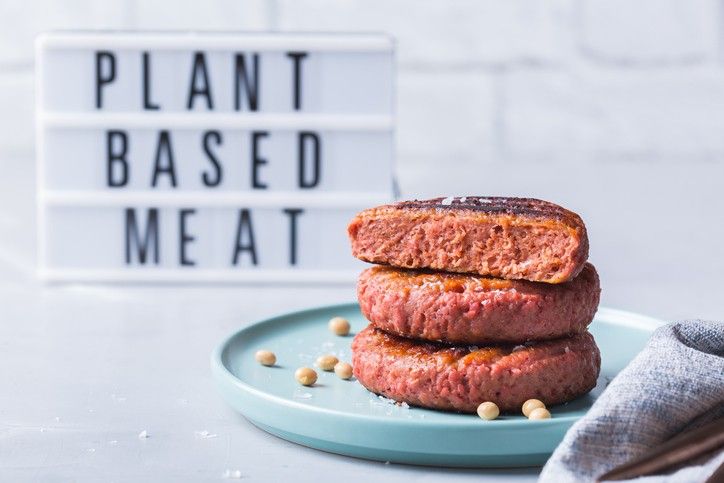 Retailers should expect to see a whole new range of vegan salmon, prawns and tuna over the next year. Like, Dutch brand Vegan Zeastar has the aim of "veganising every dish that involves fish. Their new vegan 'Zalmon' will hit UK shelves very soon.
Nestlé is working on a vegan version of shrimp, aptly named 'Vrimp'. Over the course of 2022, evolution of vegan fast food, more vegan cakes and bakes are expected to hit the shelves.
While oat milk has been a popular dairy alternative with one-third of Britons found to be consuming it, a recent report from Morrisons highlights how potato milk  is set to be one of 2022's biggest food trends. 
"Now it's the turn of potato milk. Low in sugar and saturated fat, it's set to dominate coffee shop menus in the coming months," the report said.
Not only in food, plant-based non-dairy spreads are also gaining traction. 
Thomas reveals how Flora Plant's brand new spreadable is fully plant-based, made with 100 per cent natural ingredients, and contains no artificial colours or flavours. 
"It has 70 per cent lower carbon footprint than dairy butter 6 based on a product lifecycle assessment, and the tub, lid and foil are all recyclable. The packaging has carbon footprint labelling for sustainable shoppers and has been approved by the UK Vegan Society," Thomas told Asian Trader, adding that the new spreadable product has the same rich, creamy taste as dairy butter.
Vioblock is another brand-new vegan alternative to dairy butter and is 100 per cent plant based. 
Major chocolate brands are also seen jumping the wagon and coming up with new vegan alternatives- be it the likes of Cadbury, Nestle, Lindt or  Hershey's from across the pond. 
Just this month, Cadbury unveiled its new almond-based chocolate, while Nestle teased shoppers with the release of a vegan Milky Way product.
Booze trends
Close on the heels of meat-free meats, comes alcohol-free liquor.
As more and more young people reassess their relationship with booze, more and more companies are coming up with their options of booze-free whiskey and gin, alcohol-free wines and other no-and-low-alcohol drinks, also known as NOLO.
Already a huge hit in beers, NOLOs are now taking shape in spirits and wine as  consumers seek out lower/no alcohol variations of their favorite drinks.
Low calorie, low ABV, and organic hard seltzer, a canned beverage which appeals to health-conscious consumers as well as exploratory foodie shoppers, is expected to be a huge hit this year. As a product category, it makes up around 4 per cent – 5 per cent of category sales for UK festivals in 2021 and while that may not seem like a significant number, for a new product that has had limited exposure in the UK, the market share is substantial!
Mintel reports, among other things, that manufacturers of classic grape wines worldwide are striving to produce more wines with less alcohol – namely with a share of 5 to 9.5 percent.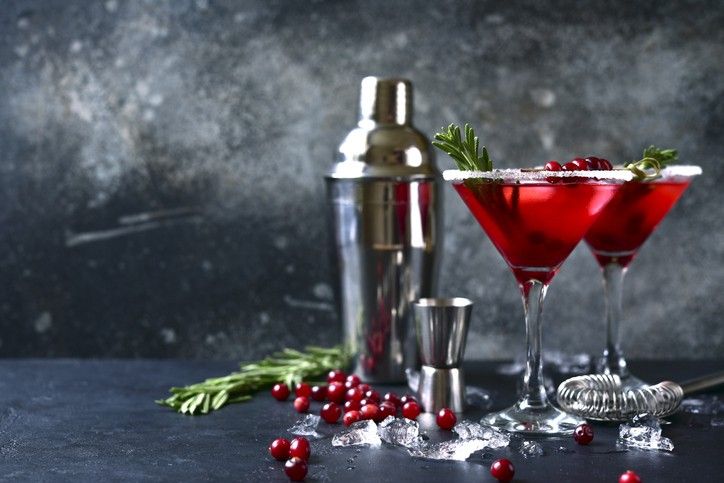 Sparkling wine will continue to rise in popularity with Prosecco-based serves expected to soar in 2022. Fun and colourful pink drinks like rosé, pink-hued beer and blush cider that saw good sales as per Food and Drink Report 2022, will continue to see its popularity rise as Britons are likely to stock them for house parties.
As Holly Inglis, Beverages Analyst at GlobalData, sums it, "health consciousness and sustainability, sprinkled with a pinch of indulgence" are set to drive many innovations this year, as consumers look for products' that align with their personal values without compromising on taste.
Mindful Living
While sustainability, "shopping locally" and convenience saw dominance in the recent past, the ideas are now merging together to form what NielselIQ calls "mindful living".
Claiming "mindful living" is how customers now approach shopping and is something that retailers should take note of, says Nielsen's recently released BASES breakthrough innovation report. 
"One of the key things we are seeing in this year's report is that consumers today are more aware and informed than ever. As a result, they expect much more from their products – whether that's health benefits, sustainability, locality or convenience – and consumers are willing to pay a premium to get it," Celine Grena, European BASES leader, said.
"The most successful activation strategies leverage multiple trade and media touchpoints to address the full breadth of their potential consumers. As sustainability and health trends continue to drive buying habits, the retailers that can tap into these opportunities by stocking quality innovations in store will be set for success."
J.J Whitley – Artisanal Russian Vodka, Innocent Plus, This Isn't, Magnum Vegan,  Birds Eye Green Cuisine and Cadbury Darkmilk are some of the FMCG's most stand out innovations that have been named by NielsenIQ BASES Breakthrough Innovation Report. 
Stocking such products presents an opportunity for retailers to drive 'premiumisation' in store, said the report.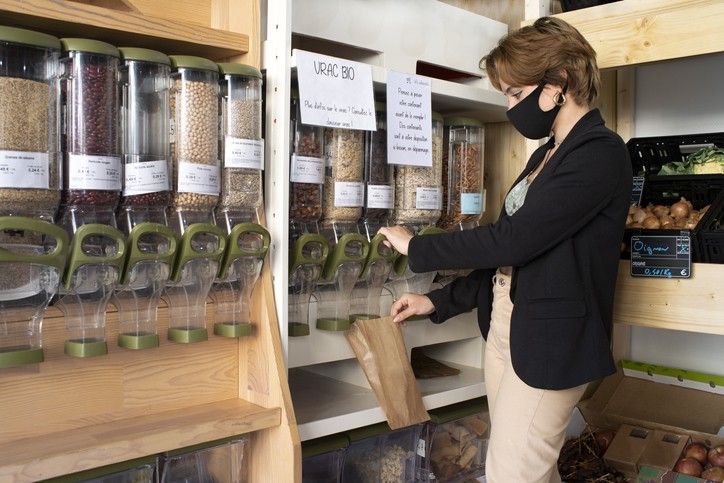 Environmental awareness amongst UK consumers has surged in the past year, with 85 per cent of us now making more sustainable life choices.
As COP26 draws to a close in Glasgow, the spotlight shining on sustainability has never been brighter. Shoppers are not only more "mindful" now over what they need and how much carbon footprint they leave, they are also aware of their surrounding businesses over who is doing what in this concern.
Reducing plastic bags and opting for refillable solutions on goods where possible can really make a difference. Going paperless is another.
Open doors for 2022
While restrictions are lifted with eating places and pubs completely operational, it seems that Britons have fallen in love with the idea of staying and entertaining at home.
More than half of those surveyed (53 per cent) in a recent survey said they enjoy spending time at home more than they used to, while 50 per cent said they planned to go out less in the evenings despite restrictions having been lifted in July.
Those aged between 18 and 34 are likely to stay in more, implying this "homebody" trend isn't confined to the older generations.
People are now seen investing in upgrading their home environment, with one in five surveyed having invested in a new barbecue while one in ten installed an outdoor bar.
Eventually, people are more likely to cook at home, eat less meat and waste less food than they did before the pandemi, leading to more sales in food and drink off-trade.
Brunet from Campari believes that "pandemic has had a huge effect on consumer drinking habits, many of which we expect to turn into long-term behavioural changes". 
"Next year, savvy retailers can simultaneously capitalise on the trend for at-home consumption, as well as the growing popularity of the rum category by stocking Wray & Nephew. 
"With a 63 per cent ABV, its complex flavour adds a unique character to cocktails and sits at the heart of an authentic Jamaican rum punch. Named as a top 10 must-stock brand for the Convenience channel, Wray & Nephew's versatility means it can be enjoyed the whole year round," Brunet said, informing "Aperitivo moment" is another buzz among Britons that retailers should look to tap into next year. 
"A highly social occasion, the Aperitivo moment is a classic Italian experience ideally suited to a light and refreshing spritz serve, enjoyed with friends – the occasion has been typified by the Aperol Spritz, which is the perfect social serve. By stocking Aperol, retailers can make themselves the prime shopper destination for drinks to enjoy with friends at home."
"For instance, the Aperol Spritz is a simple three ingredient cocktail – consisting of Aperol, soda, and Prosecco – which can be merchandised together in-store to create a convenient cocktail-shopping experience," Brunet told Asian Trader, adding that stores can go a step further by creating an "Italian-inspired offering" by merchandising Aperol alongside Aperitivo light bites such as deli meats, crostini, cheeses, and olives.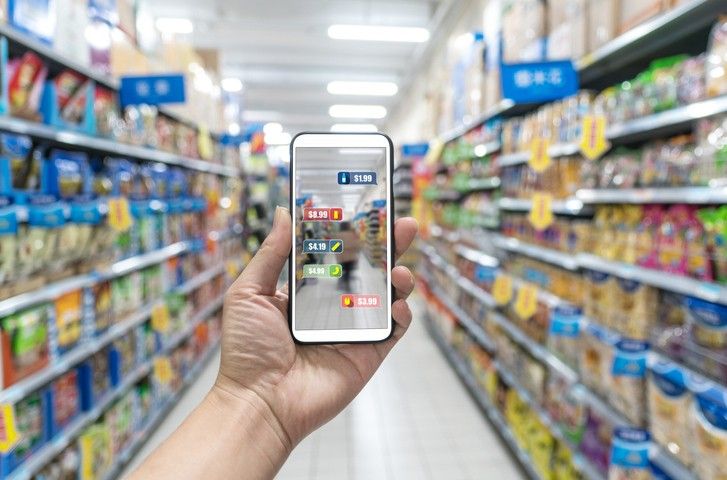 Another latest fad in retailing, checkout free stores are touted as the future of retailing. 
Without cashiers, checkouts or queues of the traditional kind, these automated stores offer a seamless experience. No cash, card, or human interaction necessary!
The scenes in Amazon's  Just Walk Out Fresh store and in Tesco's first and only such store in Central London seem futuristic for now, they are the face of growing reality and likely to become a part of "regular convenience" sooner than expected.
With Amazon planning to open 260 such "checkout-free" stores across the country and Sainsbury's, Morrisons and Lidl reportedly coming up with theirs, it is most likely that Britons are going to get used to the "frictionless" shopping experience, much sooner than expected.
With a host of self-checkout solutions available, independent convenience stores should also consider offering this "premium" experience to their shoppers.
In a nutshell, giving a "premium" upgrade to the store, bringing out the green quotient and stocking sustainable and popular products can help retailers and store-owners stay ahead of the curve and make the best of the coming times.