The death of tobacco has been greatly exaggerated, as the novelist Mark Twain might have put it. Indeed, this year marks the 60th anniversary of Signature, the world's first small cigar, which is going stronger than ever.
Scandinavian Tobacco Group UK's bestseller might even have benefitted by a certain level of evacuation of the factory-made cigarette (FMC) category, as smokers also increasingly give roll your own (RYO) and vaping a try.
Nevertheless, despite the tobacco category being in secular decline to the tune of about three per cent annually (partly because of price, partly because of switching out or quitting, and partly as traditional smokers "age out"), the category remains robust and a dependable source of revenue for c-stores, worth a gross £14bn each year, as Tom Gully, Head of Consumer Marketing UK&I at Imperial Tobacco, explains
He says there is now nearly a 50/50 market share split between the (FMC) and Roll Your Own (RYO) categories, at 54 per cent and 46 per cent respectively, and with more consumers looking for ways to reduce spending amid soaring household costs, we're seeing a shift towards lower-priced propositions across the entire tobacco category. The cultural "cordon sanitaire" that existed in times past between FMC and RYO has nearly disappeared, as Asian Trader has been pointing out for a while.
"We've seen shopper demand for value gain momentum as a result of the cost-of-living crisis and we're now seeing the lower priced tiered products account for the largest proportion of tobacco sales," says Gully. "For example, the sub-economy segment now makes up for 63 per cent of FMC sales, while the economy segment accounts for just over a half (56 per cent) of RYO, and these segments are showing strong growth at three per cent and five per cent YOY respectively."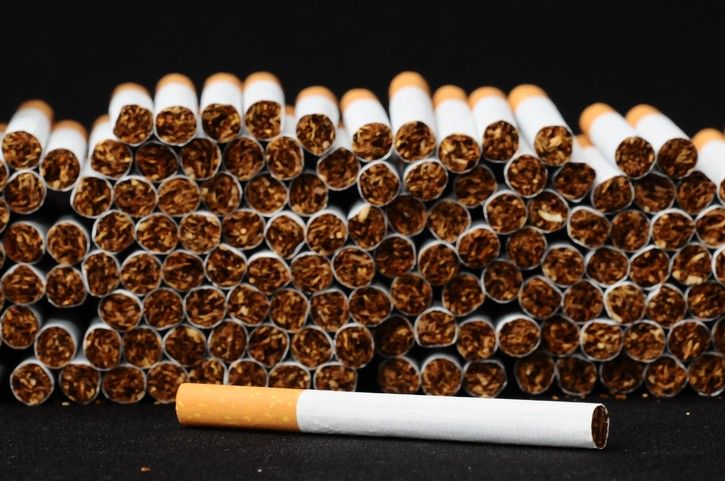 Indeed, many major cigarette and tobacco brands have retained loyalty by issuing value versions or sub-brands of themselves, or indeed altogether new brands, which have helped to keep the market relatively buoyant.
In truth, the tobacco category needed this level of innovation and creativity from the traditional producers, as the category has for so long been under sustained attack. This came not only from legislators, but also from the rise of the great challenger in the form of vaping, and more recently the economic situation. The pivot from tobacco to "next gen" nicotine delivery techs by the tobacco majors – now established doctrinally among almost all of them – has been a remarkable thing to observe.
Perhaps the biggest current threat to nicotine is not more health regulation – the focus of anti-tobacco and anti-nicotine activism has now shifted to vaping, where there is highest growth – but instead plain illegality, as the scourge of fake and illegal tobacco and vape products continues to flood across the British Isles, stimulated by tobacco taxes and inflation, together with increasingly porous borders and overloaded douaniers.
Ian Howell, Fiscal and Regulatory Affairs Manager for JTI UK – we interviewed him recently – must feel as if he is playing King Canute to the tide of illegal imports coming ashore these days, made far worse by the recent craze for disposable e-cigs.
"JTI UK doesn't manufacture disposable vaping products, although, like everyone, we have noticed a huge rise in its popularity with approximately 4.3 million people now regularly vapers. As a result of this increase, an illegal strand of vaping has emerged which has been a huge challenge in the market.
"Demonstrating this, a JTI UK-commissioned study found that a shocking 25 out of the 28 vape products tested on the market are not legally compliant in the UK. The UK Vaping Industry Association also recently estimated that up to 60 per cent of disposable vape products in the UK are illicit. With the cost-of-living increasingly biting, there's a risk the illicit tobacco trade could gain further ground in the UK with retailers feeling the sting from cheap imports and counterfeit products," he adds.
UK law states that e-cigarette tanks should have a capacity of no more than 2ml and refill containers are restricted to 10ml and the e-liquids themselves can't exceed a nicotine strength of 20mg/ml and all packaging must be child-resistant and tamper-evident.
Disturbingly, it has recently been discovered (by JTI) that almost half of all retail outlets they surveyed are flouting these rules to some extent. While duty-free profits might seem like good money in the short-term to some unscrupulous merchants, the price will be paid by everybody in bans and legislation that will certainly be detrimental to retailers' livelihoods in the long term.
Factory-made cigarettes (FMC)  
As if to demonstrate that cigarettes are not going anywhere soon, British American Tobacco (BAT), owner of Dunhill, Kent and Lucky Strike among many others, recently released a trading update ahead of its half-year results that showed the company maintained its annual revenue and profit forecasts, targeting three to five per cent organic constant currency revenue growth and mid-single digit adjusted earnings per share growth.
The company said, however, that the number of consumers of non-combustible products grew by 900,000 in the first quarter, and that group cigarette volume share was up 0.1 percentage points.
All the signals show that in the current market, value counts. Tom Gully says that looking at the FMC category, as the need for value-focused products continues to increase, many tobacco shoppers are seeking a familiar brand that they know and trust, but at a low price point. "With this in mind, we recently announced the launch of our newly improved Embassy Signature Silver Edition which offers a host of premium features without the premium price tag."
Imperial has also recently launched a range of updates and upgrades to its Lambert & Butler (L&B) brand. The new range offers consumers more premium products from a familiar brand they can trust, but for the same prices, delivering value to shoppers and helping to drive sales for retailers.
Blue Real Blue and Blue Bright Air Filter has been renamed to Blue Original and Blue Bright respectively, to further align the product with the rest of the brand family and create a more recognisable presence for retailers in wholesale depots and on shelves. While L&B Blue Bright and New Crush now features Fresh Protect, offering customers a more protected pack with a premium resealable foil. All variants are available to buy at an MRRP of £11.85 for a pack of 20s.
"We're excited to welcome a new range of products into our Lambert & Butler Blue brand family," said Gully. "Lambert & Butler Blue already accounts for almost 12 per cent share of FMC sales and 2 per cent of RYO sales, highlighting their popularity amongst consumers. Through these latest upgrades, we are offering consumers more premium products for the same prices, delivering value to shoppers and helping to drive sales for retailers.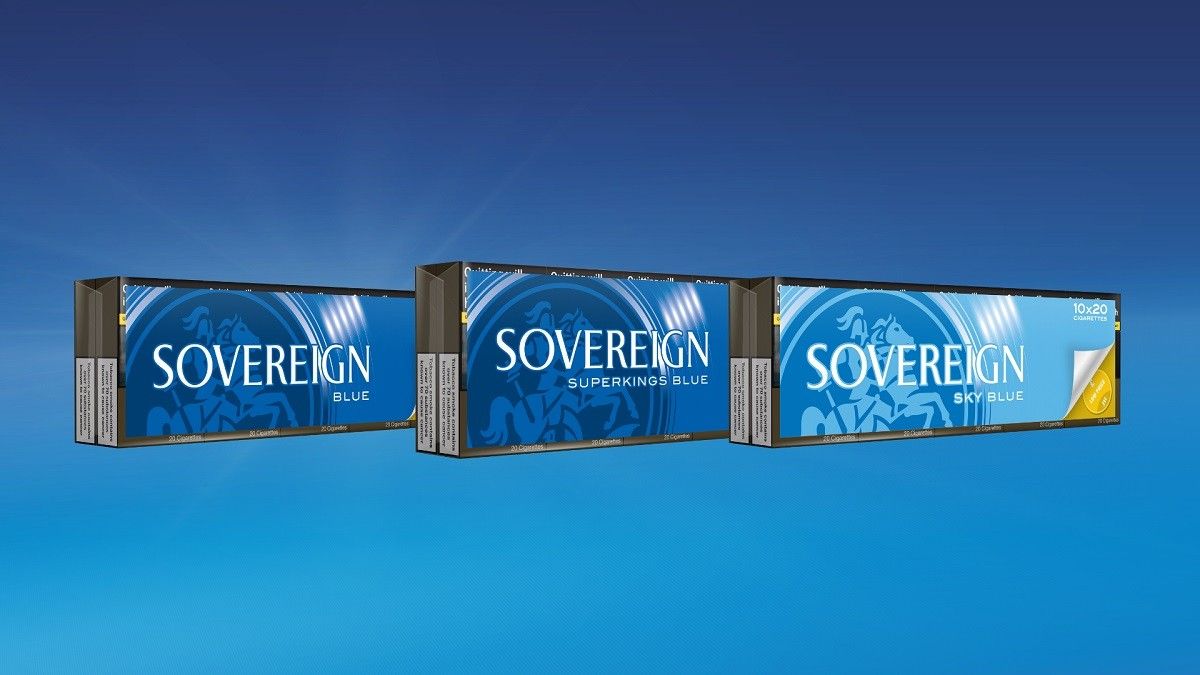 JTI has repositioned its Sovereign Blue's RRP, including KS, SK and Sky Blue KS, to align with its ultra-value offerings as part of a pricing restructure across its conventional tobacco products portfolio.
With price a key consideration for existing adult smokers when deciding which brand to purchase, Sovereign Blue's RRP (20-pack) will change to £10.65, joining Mayfair Silver and Kensitas Club as part of JTI's ultra-value range.
"Price is an important purchasing factor for existing adult smokers and 80.5 per cent of all sales volumes are currently in the value or ultra-value RMC and RYO sector," said Mark McGuinness, marketing director at JTI UK.
"We've brought Sovereign Blue in line with our other ultra-value options to provide more choice of well-known brands to consumers at this end of the market. Shoppers will still receive the same high-quality Sovereign Blue product, whilst retailers can maximise the sales opportunity by offering this heritage brand at a new value RRP."
Roll Your Own (RYO)
The value of tobacco in the UK totalled £14.4 billion in the last year, with the RMC market accounting for £10.1 billion.
With 6.7 million kilograms of rolling tobacco sold annually, the category offers a significant opportunity for retailers.
Gemma Bateson, Sales Director at JTI UK, says that JTI is currently the number-one tobacco manufacturer in the UK, with a combined market share of 44.9 per cent.
She adds that RYO is the leading combined-price sector, with a market share of 45.6 per cent, and that JTI's Sterling RYO is the UK's leading Value RYO brand.
Furthermore, she underline's Gully's point that ultra-value tobacco sales remain high.
"Retailers should focus on stocking ultra-value tobacco brands as now more than ever customers are looking for more affordable options in the market. From B&H Blue RYO to Mayfair Silver, we are dedicated to innovating in this sector to help retailers answer the current demand.
"What's more, in December last year, we also reformatted Sterling Essential Rolling, to feature rolling papers, including an enhanced blend and a convenient zip pouch. The new features offer an easy and accessible format for existing adult smokers, with everything they need in one pouch. The new Sterling Essential Rolling offering taps into the ever-increasing ultra-value segment, with 80.4 per cent of all sales volumes currently in the value or ultra-value RMC and RYO sector."
"With many shoppers looking to cut down their household spending, we've noticed a significant increase in the number of RYO sales," adds Gully.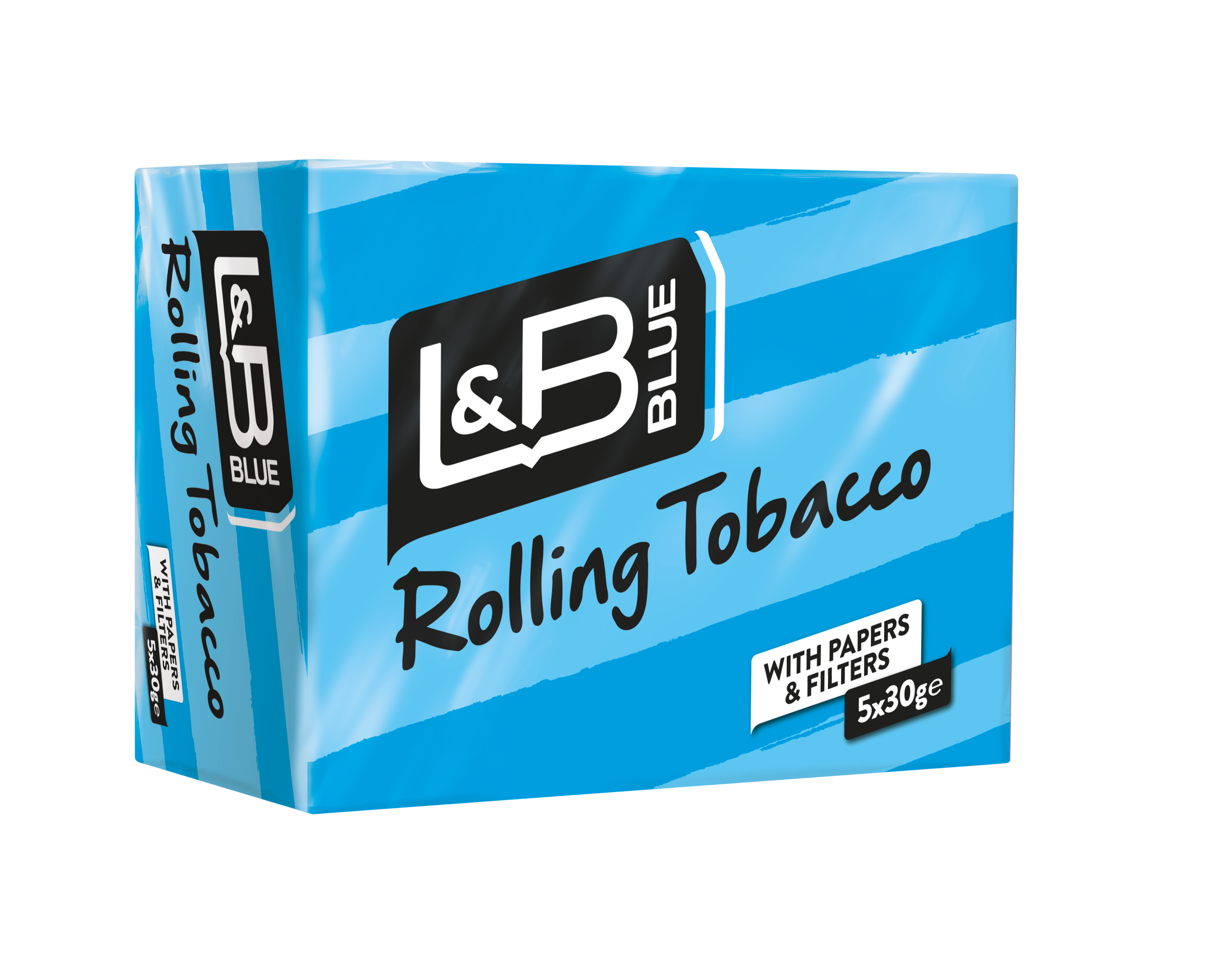 He says that as the cost-of-living crisis continues, it's likely that the need for value products is going to continue to be a dominant trend in the category for some time, so retailers need to make sure they can cater for this demand by stocking the right product offering.
"With this in mind, we strongly advise that retailers check that they stock a wide range of leading roll your own brands, including Riverstone and Players JPS, so that they are fully prepared for this continuing rise in demand for value tobacco products."
The L&B rolling tobacco range will be migrated to the L&B Blue family and known as L&B Blue Rolling Tobacco. "In addition, the range will now benefit from tips and premium papers that burn slower, allowing consumers to enjoy their tobacco for longer, to deliver value to shoppers and attract more customers and sales for retailers.
Cigarillos
"Our latest data shows the total cigar category to be down by 3.2 per cent in value terms compared to last year, at £282.5m, whilst cigarillo sales continue to grow (currently £99.3m, and up 2.1 per cent on last year)," explains Nataly Scarpetta, Marketing Manager at Scandinavian Tobacco Group UK. "The more traditional cigar segments are all in slight decline which is likely to be due to a combination of factors such as some smokers moving into vaping or pouches, and/or people cutting down due to the on-going cost of living crisis."
"The cigarillo category has continued to grow in both grocery and convenience channels, particularly over the last 12 months, and is now worth approximately £8m a month, showcasing the category opportunity available for retailers," agrees Mark McGuinness, Marketing Director at JTI UK, explaining that JTI has expanded its cigarillo portfolio with the launch of the new Sterling Dual Double Capsule Leaf Wrapped, offering double the flavour with a combination of peppermint and berry mint capsules.
The innovation joins the already successful Sterling Dual Capsule Leaf Wrapped range – the fastest growing cigar brand in the UK and the number one cigarillo brand, with a 92.4 per cent share of the market. The new flavour is a valuable addition to existing portfolios, giving retailers another way to maximise sales in a growing category.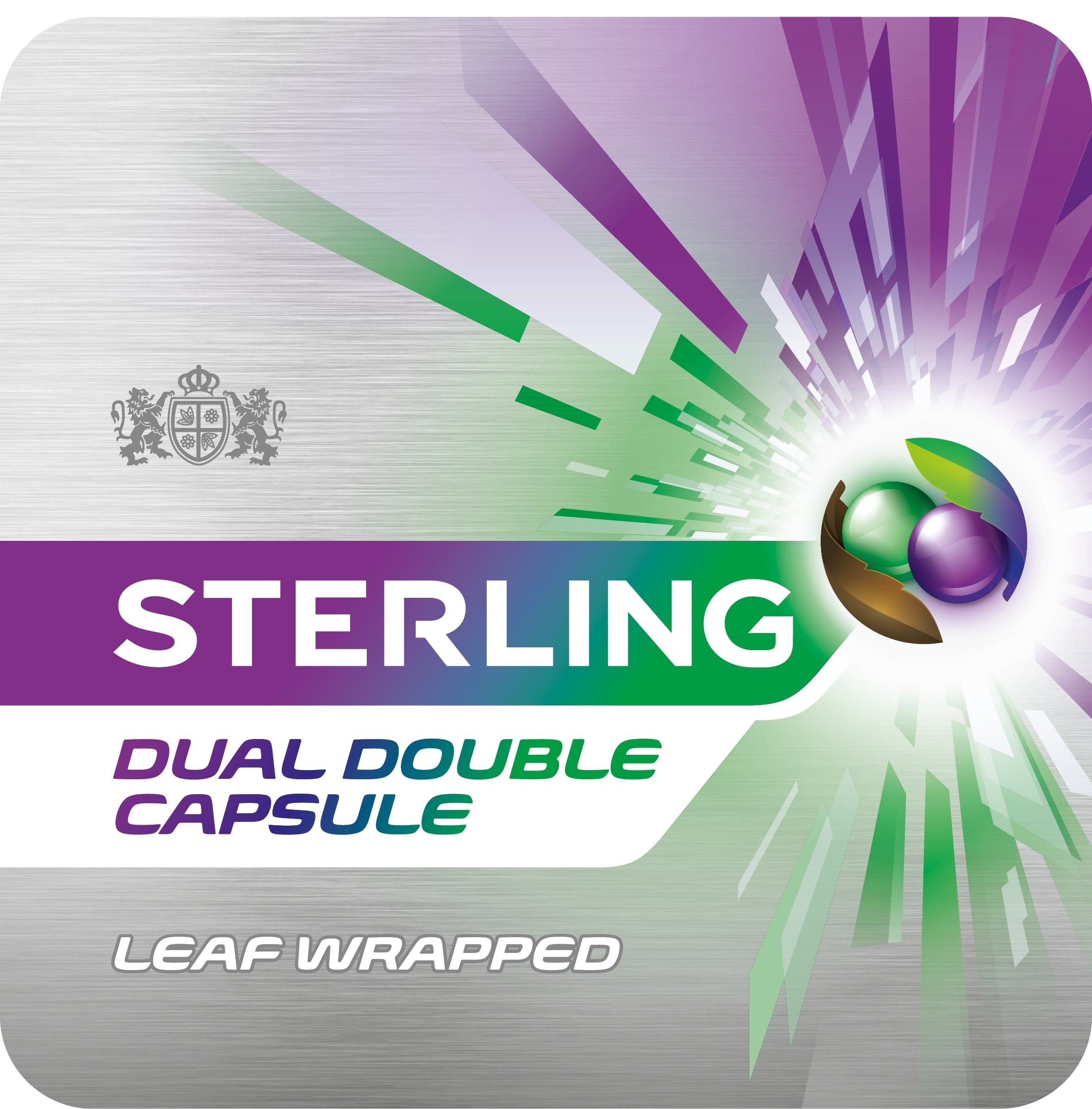 "Sterling Dual Capsule Leaf Wrapped has had a strong couple of years since launching in 2019 and we wanted to build on this success by providing retailers with new flavours that respond to current trends," says McGuinness. "We know that berry is already a popular flavour within other categories, such as Vape and Heated Tobacco products, so with this innovation we know we can help retailers drive incremental sales in their store. What's more, the lower price point and the fact we can offer a 10-pack, means retailers can cater to those shoppers looking for value-for-money tobacco options – something we know is important for many right now."
Scarpetta says that the Cigarillos segment within cigars barely existed three and a half years ago but now makes up over 47 per cent of the total volume and just over £99m in value sales, "So I would expect that to continue to grow in importance.
What is more, Signature, the world's first small cigar, is turning 60 and to celebrate STG UK is bringing out a range of limited-edition tins. The pack messaging highlights not only the longevity of the brand but also the consistent quality that has made it a preferred choice for well over half a century.
The Signature portfolio should make up an important part of any retailer's cigar offer, featuring Signature Blue, the UK's best-selling "traditional" cigar, Signature Original, the original full-strength cigar, Signature Red Filter, the UK's number one traditional aromatic cigar and Signature Action, which is the fastest growing peppermint click filter cigarillo. In further news for the brand, STG UK also confirmed that the iconic tins are permanently returning for packs of Signature Blue 20's and Signature Original 20's.
"Hot on the heels of our Moments re-design at the beginning of the year, we're pleased to announce the news relating to our Signature range, with the return of the iconic tins for packs of 20," said Scarpetta.
Accessories
The move towards seeking value also means the tobacco accessories category is maintaining its strong showing, says Gavin Anderson, Sales & Marketing Director at Republic Technologies (UK) Ltd.
The category's robust performance has resulted in year-on-year growth of five per cent, with annual sales of accessories now valued at a massive £341m. The category's fastest growing sector is rolling papers, which is also the highest value sector in tobacco accessories at £105m.
Leading the charge is Republic Technologies' premium quality papers brand, OCB, currently the UK's fastest-growing mainstream rolling paper brand at +48 per cent YoY, underlining its importance to all tobacco accessories' stockists.
"The Slim & Tips subcategory is also recording impressive growth with value sales of almost £30m as more consumers opt for premium formats," says Anderson. "This growth reinforces the role that brands such as OCB can play, not only in retaining existing consumers but also in attracting new shoppers to the fixture."
He adds that RYO products are becoming even more synonymous with value, and look set to appeal to even more consumers who want to cut costs without having to make major lifestyle changes or compromise on quality.
"As demand for factory-made cigarettes continues to decrease, tobacco accessories are very well placed to offer consumers quality and a value alternative, but they must be effectively displayed. be displayed effectively," says Anderson.

"Retailers who create an eye-catching display off-gantry while stocking brands such as Swan, ZIG-ZAG, and OCB, stand to benefit most. Our latest branded display units not only enable retailers to showcase the very latest NPD, creating awareness and driving impulse purchase, they also enable retailers to signpost the wider tobacco category.
"By offering tobacco accessories brands that consumers know and trust, including filters, papers, and lighters, retailers can make the most of a category that is performing well in the face of a challenging economic headwind. Sales can also be enhanced by the effective use of eye-catching POS."
Imperial's Tom Gully agrees the demand for RYO means that tobacco accessories category provides a substantial sales opportunity for retailers.
"With over 200 years of heritage, Rizla is the No.1 Rolling Paper in the UK and the perfect brand to stock to tap into this trend," he says. "One product that is proving popular with value savvy tobacco customers is as Rizla King Size Combi Silver. With an RRP of £1.20, it offers both papers and tips in one pack to provide shoppers with the ultimate convenience so is a must stock product for any retailer."
He adds that recent figures show filter tips are worth a sizeable £114m of sales, and while regular papers account for £44m, king size papers £29m and combi papers are also proving to be popular at £33m.
"By offering tobacco accessories brands that consumers know and trust, including filters, papers, and lighters, retailers can make the most of a category that is performing well in the face of a challenging economic headwind. Sales can also be enhanced by the effective use of eye-catching POS," concludes Anderson.
Vape & next gen
Moving to the vapour world is like moving to a newly discovered continent – one that just keeps getting bigger the more you survey it.
"As more consumers seek out alternative nicotine solutions, the vape market is continually expanding with the number of vapers in the UK increasing from 3.7m in 2021 to 4.3m in 2022," Gulley reveals. "In the UK alone, the category is now worth around £1.2bn and is expected to reach £1.4bn in the next three years"
"The past year has seen factory-made cigarettes fall 9.0 per cent in value and 14.0 per cent in volumes, while the vaping category has seen a growth of 108 per cent in value with annual sales of £1.5bn through tracked channels," argues Richard Cook, Director of National Accounts at Juul Labs UK.
With around 35 per cent of current vaping volume sales already taking place in the traditional retail channel, it's clear that there will be continued demand from consumers for vaping products in 2023. To tap into this rising trend, it is clear that retailers need to ensure they are stocking the right range for their customer base.
The big changes over the past year are – apart from endless ongoing innovations and NPD – that disposable e-cigs have really taken off, following heated tobacco and nic pouches in developing an amazing ecology of nicotine alternatives to traditional tobacco.
"We're currently seeing significant growth in the disposables category," Gully emphasises. "Now worth 83 per cent of all vape sales, the market saw a remarkable increase from £141m in 2021 to £973m in 2022."
Heated tobacco devices, chiefly IQOS, glo and ploomX, continue to make great progress in the market for vapers who want the nearest possible sensation to smoking, and Gemma Bateson, Sales Director at JTI UK, says that the category was worth £91 million in the last year in Traditional Retail, with a growth of 14.9 per cent YOY.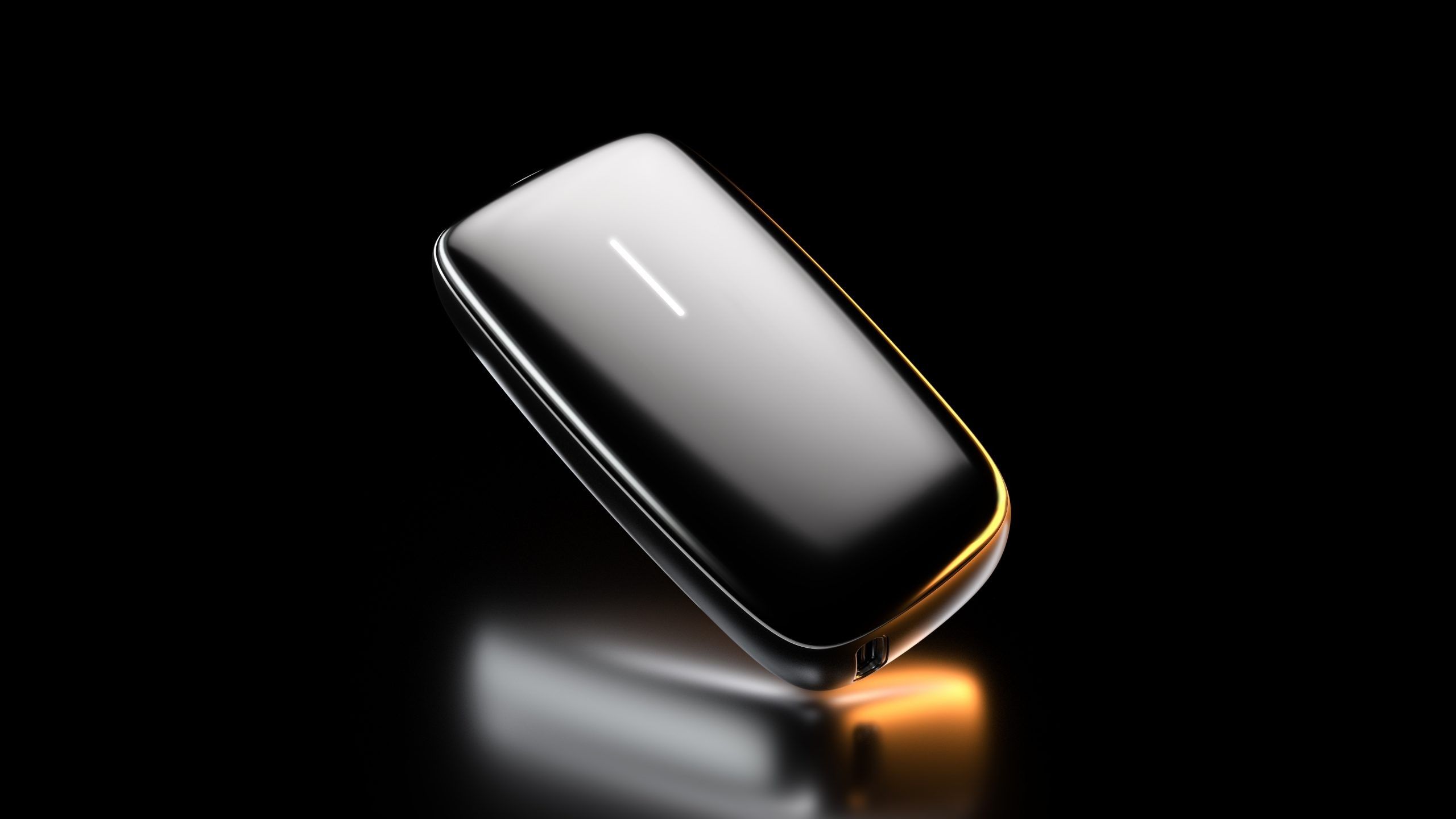 "Building on our growing presence in the evolving heated tobacco category and responding to the needs of existing adult smokers and vapers, last year we announced the launch of a new and enhanced device, Ploom X," said Victoria Lopez Aguas, JTI's Reduced Risk Products Director.
"Sales of Tobacco-flavoured Heated Tobacco variants account for 50 per cent of all refill sales in Traditional Retail, with Menthol flavoured accounting for 43 per cent. JTI always looks to keep on top of trends and listens to what consumers want when it comes to meeting demand for new flavours.
JTI is also pursuing the nic pouches route as Bruce Terry, Portfolio Brand Manager explains:
"A key trend within the nicotine pouch category is the continued demand for higher nicotine strengths. A total of 83.1 per cent of nicotine pouch sales in traditional retail in the UK are from the Extra Strong or Strong strengths, so we advise retailers to provide a good choice of products in this segment.
He reveals that mint-flavoured products have soared to new heights within the category, with the market currently split 81.6 per cent mint and 17.6 per cent fruit.
"To help retailers tap into these trends, Nordic Spirit has recently expanded its portfolio with a new Spearmint strong nicotine strength. Not only does this answer to the growing demand for higher strengths in the category, it also caters to demand for menthol products. This follows the launch of Spearmint and Bergamot Wildberry Extra-Strong last year too."
Headwinds
There are problems associated with this success, though. Recently the vaping category has come under intense pressure due to environmental and sustainability issues as well as non-compliant products and the youth appeal of some products. According to ASH, youth use of e-cigarettes almost doubled over the past year and the use of disposables has increased almost ninefold from 2021 to 2023 with 11.6 per cent of 11-17-year-olds now using or experimenting with vaping products (ASH). Recent calls from health charities and MPs have also made headlines as they seek for vaping to be treated like tobacco products with plain packaging and a display ban, while two thirds of all Scottish local authorities have written to the Scottish Government to enact a blanket ban on disposable vaping products.
The vape sector must fight back against this – partly by ensuring good retailer behaviour and the shunning of illicit products, and partly by proving how vapour is radically less harmful than traditional nicotine delivery systems.
A major study from BAT on Vuse users shows promising results for tobacco harm reduction. One of the largest ever vapour product studies, which analysed BAT's flagship vapour brand, shows that adult consumers using Vuse demonstrated significantly better results for biomarkers relevant to smoking-related diseases than smokers.
BAT said the findings, published in the Journal of Internal and Emergency Medicine, adds to the scientific evidence around vaping as a reduced-risk products category and highlights the value of Vuse in tobacco harm reduction.
"Vaping continues to grow in importance, as adult smokers seek reduced-risk alternative nicotine products. That is why these results are so important for Vuse, BAT and consumers, as they allow us to better understand the positive real-world impact of vaping compared to smoking," said Dr James Murphy, Director, Research and Science at BAT.
"The research shows a clear difference between those using Vuse compared to smokers and reinforces the reduced risk potential and role of vapour in Tobacco Harm Reduction."
British American Tobacco said it has extended Vuse's global leadership, with value share up 2.8 ppts, reaching 38.8 per cent in key Vapour markets.
Vape life
Despite some bad publicity for vapour, Gully says it was truly exponential growth in disposables has led to Imperial getting into the expanding market with its new blu bar vape range, while not neglecting the existing blu products.
"Recent data also shows that both closed pod systems and basic open pod systems remain popular choices for vapers, accounting for 17 per cent of the UK vaping market, so we'd recommend that retailers stock a range of leading pod systems, including our newly launched blu 2.0 device.
Imperial's blu bar has really taken off since it was announced earlier this year, with Blueberry now the top-selling disposable vape flavour and Berry growing rapidly by 60 per cent month-on-month.
"We have responded to this consumer demand by adding Blueberry Ice, Blueberry Sour Razz, Berry Mix and Grape Ice to the range," Gully says. "The four new great tasting flavours join the existing blu bar variants, including Kiwi Passionfruit, Mango Ice, Banana Ice, Peach Ice, Watermelon Ice and Strawberry Ice, bringing the total range up to 10 flavours."
The blu bar vape range comprises a quality collection of fully tested and compliant disposable and ready-to-use vape products available to buy now at an MRRP of £5.99 per device. Each blu bar contains 20mg/ml of nicotine in 2ml of e-liquid providing up to 600 puffs and features a LED indicator.
Almost all suppliers are now offering disposable options, and RELX has announced its own: the WAKA soPro and WAKA soFit.
"Each 600 puffs device is built with a cutting-edge MESH 2.0 coil," said a spokesperson.
"WAKA soPro is small and pebble-shaped, designed to fit discretely into small pockets whilst offering intense cloud bursts. WAKA soFit is bar-shaped and boasts a glossy finish and crystal-effect mouthpiece for an unparalleled taste profile.
"The devices are available in 10 unique flavours, both offering, Blueberry Raspberry, Triple Mango, Pink Lemonade, Blueberry Splash, Strawberry Burst, Watermelon Chill, Red Buzz, Kiwi Passion Guava, and Pink Twist, with the addition of WAKA SoPro Lemon Lime and WAKA soFit Dark Sparkle."
"The majority of growth in the category has been driven by disposable e-cigarette products, especially within the convenience channel," agrees Cook. "Sales of closed-pod systems and open systems remain flat overall. JUUL2 is however the number one growth driver within the closed systems category with 73.4 per cent share of Menthol and 24.7 per cent share of tobacco."
He points out that JUUL2 has a portfolio of menthol- and tobacco-based flavoured JUULpods, targeted at traditional adult smokers looking to transition off combustible cigarettes. The latest flavour to join the range is Blackcurrant Tobacco, which was launched nationally into stores in February, adding to the wider JUUL2pods portfolio of Virginia Tobacco, Autumn Tobacco, Crisp Menthol, Polar Menthol, Ruby Menthol and Summer Menthol.
PMI has launched a disposable vape offering, too, as Kate O'Dowd, Head of Commercial Planning at Philip Morris Limited UK and Ireland, explains.
"VEEBA is PMI's custom-developed disposable e-vapour device, which is available in nine flavours – ranging from classic tobacco to menthol and aromatic flavours," she says, emphasising the products superior health credentials compared to traditional tobacco.
"VEEBA's liquid ingredients pass rigorous scientific and quality assessments to ensure they deliver a consistent taste every time. VEEBA [while not risk free] emits on average over 99 per cent lower levels of harmful chemicals compared to cigarettes. These liquids are guaranteed to contain pharma-grade nicotine, with a nicotine level of 1.8 per cent (20 mg/ml), and food-grade flavourings. Each production batch receives a Certificate of Analysis (COA) and is subject to regular, and randomised, checks to ensure devices have the correct liquid composition and nicotine content."
O'Dowd adds that, in accordance with PMI's strict marketing practices, VEEBA's packaging, device and flavour descriptors have been specifically designed to appeal to adult smokers only: "We have purposely not looked to compete with the current market's offerings in terms of flavours and popularity as our moral positioning within the category holds more value to us."
Light it up!
In conclusion, the whole nicotine sector is in a very interesting place right now. Tobacco has not disappeared from view and is proving resistantly popular in its new "value" forms – and in the form of cigarillos.
Vape is making great strides, to the benefit of the nation's health, but is getting flak precisely because of its popularity and the inevitable piracy and law-breaking that comes with new tech offering such good margins. For the category to survive and flourish it must be seen to be more responsible, not least in shedding the impression that it markets to underage users.
Beyond that, it seems a category tailor-made for the c-channel for very many reasons.
"While supermarkets offer a new level of convenience and availability for adult shoppers, stocking a range of vape products across primely positioned stores, convenience retailers maintain the edge when it comes to providing value for money," said RELX. "The ability to reduce prices and offer multibuy deals, such as two disposable devices for £10, is especially relevant amid the ongoing cost-of-living crisis, with adult consumers favouring affordable products that provide value for money."
"Within convenience stores, retailers can display, advertise and promote vaping products in and around the store so using eye-catching PoS and countertop display units can really help drive visibility and grab the attention of shoppers as soon as they walk through the door," added Gully.
He is right – nobody can sell vape products the way c-stores can.