With summer just around the corner, consumers will be looking to host a barbecue as soon as the weather warms up – and even if it doesn't. And, 2022 is all set to become the BBQ season to beat all others as people rediscover their social freedoms and finally get together for fun and enjoyment.
In fact, the season of summer and BBQs are synonymous in British culture. As soon as the sun comes out there is at least one person in a household that poses the question 'should we have a BBQ?' For retailers, the key to using this to their advantage is preparedness.
"As we all know, British weather is unpredictable, but this is partially the reason people jump at the opportunity with such readiness and you must be prepared for this," says Caitlin Barker, marketing assistant at Continental Wine and Food.
"Think about your customer and what they might be planning during these summer months and have spaces in-store that simplify these buying patterns, grouping all summer essentials together to work as a one-stop shop so that your customers know they can call on when the moment arises."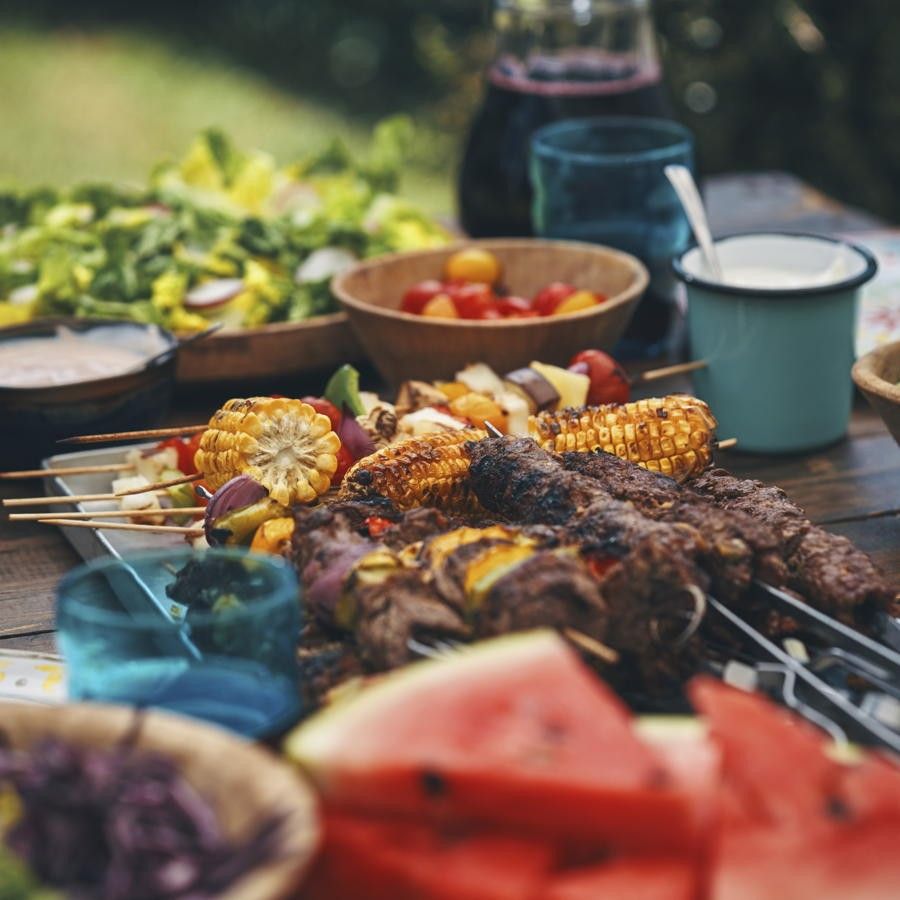 Stocking the shelves early in the season is crucial, she adds, as it can help generate greater footfall with customers knowing that they can call on their local store for everything they need.
"We continue to see stock shortages in large retailers and if consumers have seen the summer essentials in your stores, that is where they will be coming. So, think fast and activate early to improve your summer sales from the get-go," Barker says.
The pandemic has been a game-changer for BBQing, with cooped-up Brits holding nearly 190 million barbecues in 2020, compared to just 135 million the year before, according to Statista figures. This means that every Brit held an average of three barbecues that year. National BBQ Week, which celebrated 25 years last year and will be back again this year in the first week of July, notes that BBQ and at-home eating and entertaining is now the UK's No.1 summer home leisure activity, with three out of four households now owning some type of BBQ grill!
Despite the Covid pandemic and times still being tough, many consumers are now indulging themselves as a way of 'lightening the load' and will now spend around £42.50 on food and drink for a BBQ, up from £16 just five years ago, the event adds, highlighting the sales opportunity of the occasion.
There are signs that the shoppers are already looking ahead to the Platinum Jubilee at the beginning of June, which is expected to bring with it bumper sales. Alcohol, soft drinks, barbeque foods, and desserts are all predicted to be particularly popular over the long weekend.
"With a four-day bank holiday weekend on the horizon, we're expecting people to celebrate with friends and family. Looking back at the Diamond Jubilee in 2012, we saw a 10 per cent boost in supermarket sales during the week leading up to the festivities. We should never underestimate the appetite for a party, especially a royal one," Fraser McKevitt, head of retail and consumer insight at Kantar, comments.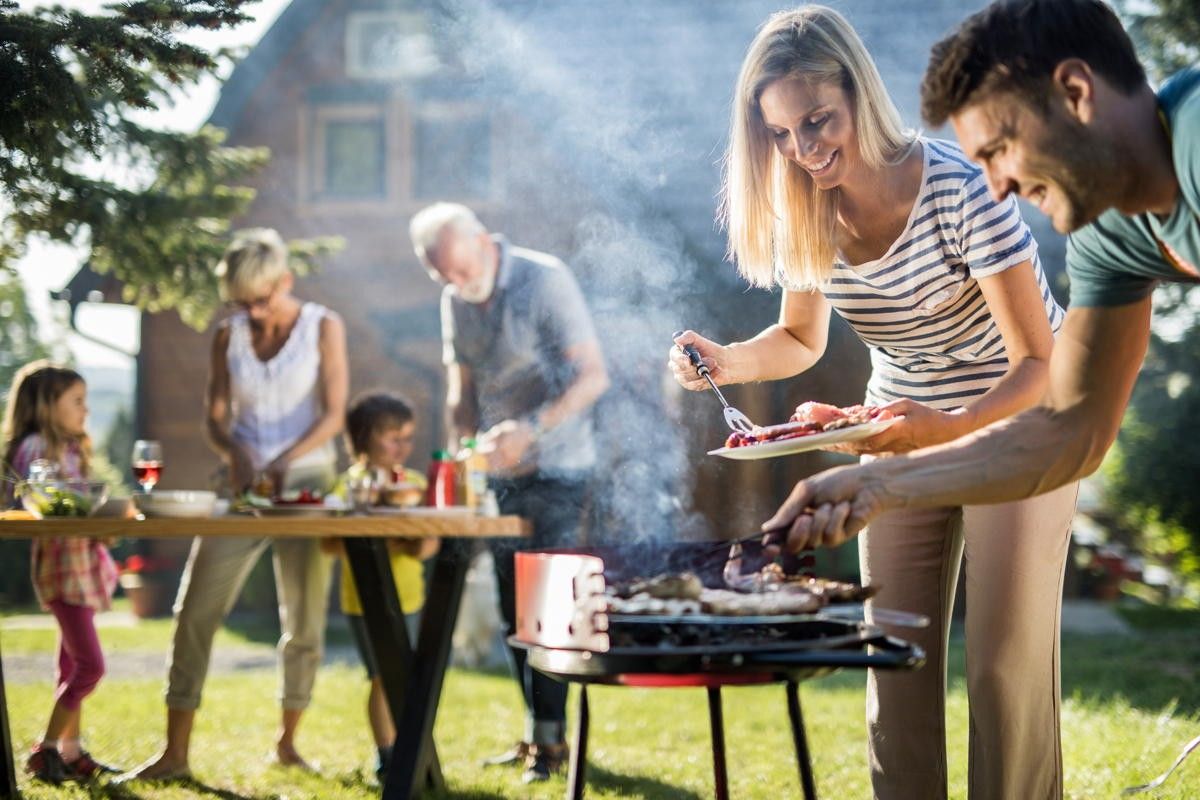 "Summer refreshments back then were top of the shopping list and both alcohol and soft drink sales shot up. Beer sales rose by 23 per cent, sparkling wine sales more than doubled, and colas grew by 17 per cent. Just like ten years ago, we'd expect barbeques to be fired up across the country and drive demand for anything that goes on the grill. In classic Jubilee style, indulgent desserts, whether bought ready to eat from the shops or made from scratch, are also expected to prove popular this year.
McKevitt, however, noted that the shoppers will be carefully considering any unnecessary expense as prices are significantly different from the last Jubilee. "For example, in 2012 the average amount spent on a bottle of sparkling wine was £5.20 whereas now it's £7.05," he explains.
Soft drinks
Summer provides a refreshing opportunity for the soft drinks category, a hugely valuable category in convenience, worth £2.6 billion in 2021 [IRI], as shoppers will be increasingly on the lookout for refreshing options to take home or when they are on-the-go.
"Last summer we saw a rise in the number of at-home occasions as people gathered to make the most of the warmer weather with friends and family. We expect to see the same again this year, which will bring a number of opportunities for retailers," comments Amy Burgess, senior trade communications manager at Coca-Cola Europacific Partners (CCEP).
Phil Sanders, out of home commercial director at Britvic, concurs and adds that consumers have been eager to resume socialising both in and out of the home since social distancing restrictions eased in July 2021.
"This is shown clearly by the positive soft drink sales figures for total take home soft drink sales in convenience and impulse over the last year, which saw significant growth of 16 per cent, versus pre-Covid levels," he says.
As sparkling soft drinks are a popular refreshing accompaniment to help bring summer occasions to life, Burgess urges retailers to focus on leading brands such as Coca-Cola, which continues to drive growth in convenience. According to Nielsen figures, Coca-Coca Zero Sugar is the fastest-growing cola in retail, Fanta is the number one flavoured carbonates brand in Britian and Schweppes is the number one mixer brand in convenience.
"In particular, it is important to stock a range of sharing formats for consumers to enjoy together when socialising at home," she recommends.
"Cross-merchandising soft drinks with barbecue food as part of a 'meal deal' type offer is a great sales opportunity for retailers. Displays could see larger packs of best-selling soft drink brands like Coca-Cola, Fanta and Schweppes stocked alongside products like burgers and buns, condiments and even barbecues themselves, so consumers can stock up on everything they need in one place."
Sanders opines that macro trends are influencing what products consumers choose and where they choose to buy them, and convenience retailers should take advantage of this shift.
"Throughout the pandemic, shoppers began to spend a lot more time outdoors hosting picnics and BBQs with family and friends. To reflect this, many retailers remerchandised their soft drinks ranges by shifting the focus to larger bottles such as Pepsi MAX or 7UP and multipacks from Pepsi MAX, 7UP and Tango," he says.
The latest 12-week figures not only show significant growth in take home sales, 12 per cent ahead of pre-Covid levels, but there is also 4 per cent growth versus this time last year, indicating that the pandemic trend is taking root in the category. However, Sanders notes that it is key for retailers to have a balance of products that will cater to at-home social events, and on-the-go occasions.
"With picnics and people meeting up outside expected to increase once again over the summer months, larger sharing options and on-the-go formats will be an important part of retailers' offerings. To support both at home and on-the-go occasions, it would be beneficial to stock the big-name brands in 2L, multipacks, and singles where possible," he says.
There is a busy sporting schedule to look forward to over the coming months, with the finale of the Premier League, the FA Cup and Champions League finals. Later this summer the Women's Euros will be hosted in England. The Commonwealth Games will also be coming to the UK in July and August, which will generate even more excitement.
"We expect friends and family to gather together to watch these events at home, which means there is a big opportunity for retailers to score more sales," Burgess says.
"To tap into these occasions and other at-home occasions in the months ahead, retailers should have a wide range of sharing packs across winning brands at the heart of their soft drinks ranges, such as large PET bottles of Coca-Cola, Fanta and Schweppes as well as multi-pack cans.
"They can also look at creating sports-themed displays to build excitement in-store in the run up to these events, and cross-merchandising soft drinks with complimentary categories like snacks so customers can pick up everything they need for a sports night / occasion at home in one go."
She also notes that low and no sugar options should be high on the agenda with retailers, with 29 per cent of consumers saying they are focussed on sugar reduction following the pandemic, and the HFSS restrictions due to come into effect later this year.
"Within this, Coca-Cola zero sugar is the fastest-growing cola in GB and Monster Ultra is the number one zero sugar energy drinks range in GB – not to mention the popularity of some of our other leading HFFS-friendly brands, like Diet Coke, Fanta Zero, Sprite Zero," she recomennds.
Sanders points out that a key opportunity for soft drinks is during the school holidays when children are at home for a long period, as this time tends to be centred around fun family occasions and days out, when soft drinks choices for the whole family are vital.
"It's an important time of year for Kids Drinks, so retailers should not only stock up on a wide range of on-the-go options, but also ensure that their soft drinks chiller caters for children too," he says, noting that Fruit Shoot is one of the most trusted and known brands in the kids category.
"The broad range includes Fruit Shoot Core, Fruit Shoot Juiced and Fruit Shoot Hydro across both single and multipack formats, ensuring that the varying need states of parents and their children are catered for when out and about."
Sport & Energy
The Sports & Energy category has seen a steep upward trajectory in growth over the last year, now worth over £1.7bn and totalling more than £276.4m vs 2021 [Nielsen]. These drinks have added over £197.7m in value vs YA and have exceeded the billion-pound mark, today worth over £1.2bn annually.
According to IRI data, energy is the largest soft drink category in the independent channel, with £1 in every £3 spent on soft drinks being spent on an energy drink. When taking a closer look into the energy sub-categories, it's the Energy Stimulation drinks which play a significant role in contributing to the growth of the soft drinks category, growing 24.4 per cent YoY, and providing 42 per cent growth to the soft drinks category.
"The past two years of restrictions has seen a shift in energy drink shopping habits. As the nation travelled less and stayed home more, on-the-go consumption became ever so prominent, resulting in a growing consumer demand for 1litre and multi-pack take home formats," Adrian Hipkiss, marketing and international business director at Boost Drinks, comments.
"Despite restrictions now easing and footfall rising, take home products continue to be a huge growth opportunity for retailers as shoppers continuously seek ready-to-drink, on-the-go energy quality options at everyday value prices."
Hipkiss notes that Boost is the only brand operating in four functional drink categories – Energy Stimulation, Sports Drinks, RTD Iced Coffee and Protein Shakes.
"Boost Original is available in 1litre, 500ml and Boost's leading SKU, the 250ml Original Energy. This range of options and pack sizes allows consumers to rely on us as a brand and purchase a Boost that suits every occasion, whether on the move or stocking up to enjoy at home," he adds.
Matt Gouldsmith, channel director for wholesale at Suntory Beverage & Food GB&I, concurs that the trends that were emerging before Covid-19, such as a focus on health and wellbeing and a rise in sugar-free drink sales are set to continue, as are those developed during the crisis such as increased in-home consumption.
"One-in-four shoppers are consuming more soft drinks, and sales in the category grew by 4.3 per cent last year, so it is crucial that retailers understand these trends and cater for these changing habits to continue to see their sales grow," he says.
At Suntory, they break down the soft drink category into four simple consumer need states: Enjoyable Refreshment, Uplift & Energise, Special Moments and Positive Choices. Gouldsmith claims each of these is based on insights and trends that highlight the headroom for growth and these will continue to dictate the market in the year ahead, adding that flavours is another strong area of growth for the soft drinks category.
"New flavours are crucial for retailers looking to drive excitement and bring in incremental shoppers, with one in four flavour shoppers being entirely new to the energy category. Within this, the Lucozade Energy flavours range has contributed a significant £60.7 million worth of sales," he says.
Lucozade Alert has recently brought a brand-new flavour to shelves, with the launch of Lucozade Alert Original. Building on the success of the launch of its Tropical Burst and Cherry Blast flavours, the latest addition has generated £1m in sales in under two months through wholesale and convenience stores.
"Lucozade Energy Original remains a strong favourite with consumers, so bringing its unique taste to the Lucozade Alert range is set to grow sales even further for retailers. It will help to meet the consumer demand for a stimulation drink which tastes great, is low calorie, and more relevant to a wider audience as part of the Alert range," Gouldsmith says.
As stimulation drinks have seen a year-on-year growth of over 24 per cent, new flavours are important for retailers to continue to drive excitement and provide different options for shoppers in this growing category. Flavours in energy now account for 38 per cent of stimulation sales and are in 29 per cent YoY growth, showing us that there's a significant thirst for a range of flavour variants to suit all tastes.
"Boost Red Berry is the largest selling 250ml stimulation Flavour SKU, however considering the fact that 39 per cent of stimulation shoppers actually make their purchase based on flavour alone, it's important to stock a variety of flavours rather than relying on one or two," Hipkiss suggests.
The brand has recently expanded its popular energy stimulation range with the re-formulation of its Fruit Punch flavoured 250ml SKU. Made up of punchy flavours including peach, passionfruit and banana, Boost's fruit punch medley of flavours offers a point-of-difference against current single-flavour SKUs in the category.
"Available now in 65p price-marked packs (PMPs), the new offering continues to enable retailers to communicate great value amidst increased consumer price-consciousness, whilst still delivering excellent margins to sellers," Hipkiss says.
Red Bull, the no. 1 brand in total Sports & Energy, growing by £85.6m vs YA and maintaining the second largest absolute gain on any other Sports & Energy brand [Nielsen], attributes its dominance to the increased consumer demand for a functional boost since the start of the pandemic, but agrees that flavours do matter for their shoppers too.
"For Red Bull consumers, the biggest priority when selecting an energy drink is flavour and taste," a spokesperson for the brand reveals.
"Within Sports & Energy, flavoured variants have grown by 23.7 per cent and shoppers are buying Red Bull Editions more frequently with average frequency 126.4 per cent vs YA [Kantar]. With tropical and exotic flavours growing 39 per cent more than all other mainstream flavours on offer, now is the perfect time for retailers to stock up on Red Bull Editions 250ml range to capitalise on the demand for flavoured variants and maximise their sales this Summer," they add.
In March, Red Bull has launched the latest seasonal Edition with the launch of 2022's Red Bull Summer Edition in a new Apricot-Strawberry flavour, also available in a Sugarfree option. With the performance of the Red Bull Editions portfolio growing across all metrics – a 115.8 per cent uplift in sales, now totalling £16.8m – the new SKU delivers all of the functional benefits of Red Bull Energy Drink, along with a juicy surge of both apricot and strawberry that combine to deliver a sweet, refreshing flavour.
"The new Red Bull Summer Edition will continue to drive category growth within Sports & Energy whilst satisfying the ever-expanding 41 per cent of energy drink consumers who are looking to try more exotic fruit flavours," the spokesperson says adding that the Red Bull core range is the no.1 product range – including Red Bull Energy Drink 250ml, 355ml, 473ml and Red Bull Sugarfree 250ml to stock.
"From the iconic rhombus of Energy Drink 250ml, to Sugarfree and Zero variants, all the way to Red Bull's range of Editions flavours – the Red Bull core range has something for every functional shopper," they add.
Iced Coffee
Now worth £200m, the RTD iced coffee category is growing rapidly, with Symbols and Independents sales having now grown to over £37m.
"As we look towards the summer months with warmer weather approaching, people are seeking refreshing iced beverages to help them feel more refreshed and energized," comments Hipkiss, adding that Boost is now the second largest selling and fastest growing RTD iced coffee brand in unit sales, with 75 per cent of sales value made on four flavours – Latte, Caramel, Espresso and Mocha.
The brand is building on its range with the addition of a Mocha variant, which allows it to capture the consumer demand and provide more choice for customers.
"We know that the RTD Iced Coffee Category is growing rapidly at +35% volume and +35% value YOY [IRI], making it the second fastest growing category in Soft Drinks. So this is a huge opportunity for retailers to draw customers in and maximise sales. To successfully hit this trend, retailers should cater for enough fridge space in stores to capitalise on the future growth whilst stocking fast growing brands."
Melvir Singh Nijjar, category team leader at Jacobs Douwe Egberts, notes that, with consumers continuing to recreate their favourite coffee shop-style beverages from home, iced coffee remains a growing trend for out-of-home consumption.
"Almost all iced coffee drinkers (97.5%) typically purchase iced coffee in the summer months. In addition, the top three iced coffee flavours amongst consumers are caramel, salted caramel and vanilla," he reveals. "In order for retailers to meet these consumer needs, they should be looking to stock iced coffee options, especially as we approach the warmer months, to boost sales."
Kenco is meeting this consumer need with their new Iced/Hot Lattes available in two flavours, Salted Carameland Vanilla Latte. Personalisation is another key trend that is driving growth within the coffee category, and Kenco's latest innovation, Kenco Iced/Hot Lattes taps into this category driver, whilst widening consumption occasions, as they are served perfectly iced or hot.
"This versatility allows retailers to maximise their rate of sale throughout the year, with iced proving to be popular in the summer months. The flexibility of the product is also appealing to consumers — four out of five indicating they would buy the product all year around," Nijjar says.
Bottled water
Bottled water is a must-have for any barbecue, including sparkling and flavoured sparkling natural sourced water, says Mike Buckland, marketing controller at Highland Spring Group.
"Highland Spring's range of products are a perfect, natural, addition to any summer BBQ and can be enjoyed both on their own or as part of a refreshing, summer serve," he says.
Launched in 2021, Highland Spring's flavoured sparkling cans are perfect to serve and enjoy at a BBQ. Available in three different flavours – Blackberry, Plum & Hibiscus, Pear & Elderflower and Rhubarb & Ginger -the products are created using 100% natural ingredients and contain no added sugar, offering a deliciously different way to enjoy natural source spring water and stay hydrated.
"Research suggests that the flavoured water sector is set to increase in value within the next five years, and as healthy alternatives to soft drinks continue to perform well in retail, our sparkling flavoured cans are a great product that meet consumer trends," Buckland claims.
"Great on their own with ice or as part of a longer serve, the versatile product it's a must-stock for retailers and appetite for the cans is growing with a 100 per cent increase in sales in the impulse category in the last 12 weeks [Nielsen]. The product is available to purchase in a four-can multipack or as single cans."
The brand's 10L and 5L Hydration Packs, which tap into the growing consumer awareness of the importance of healthy hydration, are also perfect for summer days and BBQ occasions, he says, adding that retailers should also consider stocking plain sparkling water during the summer months, offering an alternative to sugary soft drinks for the barbecue occasion.
"Highland Spring's sparkling water comes in a range of different sizes, perfect for enjoying with friends. Plain sparkling water can be served on its own with ice, or as part as a longer serve, tapping into that element of variety and versatility that we know customers look for, particularly during summer," he says.
Highland Spring will be returning on TV screens later this summer, with a TV advert that will play across Sky and Channel 4. The advert will focus on Highland Spring's range of 100% recycled products, (cap and label excluded) which are 100% recyclable (cap and label on). This 100% recyclable range will be across all bottle sizes and formats by the end of 2022. The business has further plans for marketing with PR, focusing on a consumer activation following the launch of the 5L hydration pack earlier this year.
BWS
Outdoor events, BBQ's, picnics and garden parties, all of which lend themselves to being accompanied by refreshing drink options and this offers retailers an important opportunity to grow their sales in the beers, wines and spirits (BWS) category, currently the fastest growing within convenience.
Beer
"The beer category lends itself to summertime socialising and is a must-stock this year," comments Lauren Priestley – head of category development, off-trade at Diageo. "Retailers may want to consider leveraging well-known beer brands to help drive sales."
BBQs are a key sales driver for beer in the warmer months, representing a £7.1m opportunity for the off-trade. This opportunity may be bigger than ever in Summer 2022, with Brits looking to reunite at outdoor gatherings following two years of Covid disruptions.
"The BBQ staple, burgers, are consumed during almost 20 per cent of summer outdoor occasions, and best enjoyed alongside an ice-cold beer," notes Sunny Mirpuri, director for wholesale and convenience, Budweiser Brewing Group (BBG). "With three out of five beers now being consumed alongside food, cross merchandising these products will help to boost sales in store.
He informs that Corona and Stella Artois are among the top brands selected for these occasions, with Stella Artois being enjoyed by shoppers more frequently with food than as a stand-alone drink, as per Nielsen data. "With Corona and Stella Artois being refreshing in taste, these two premium brands perfectly cater to those barmy summer days in the garden," he says.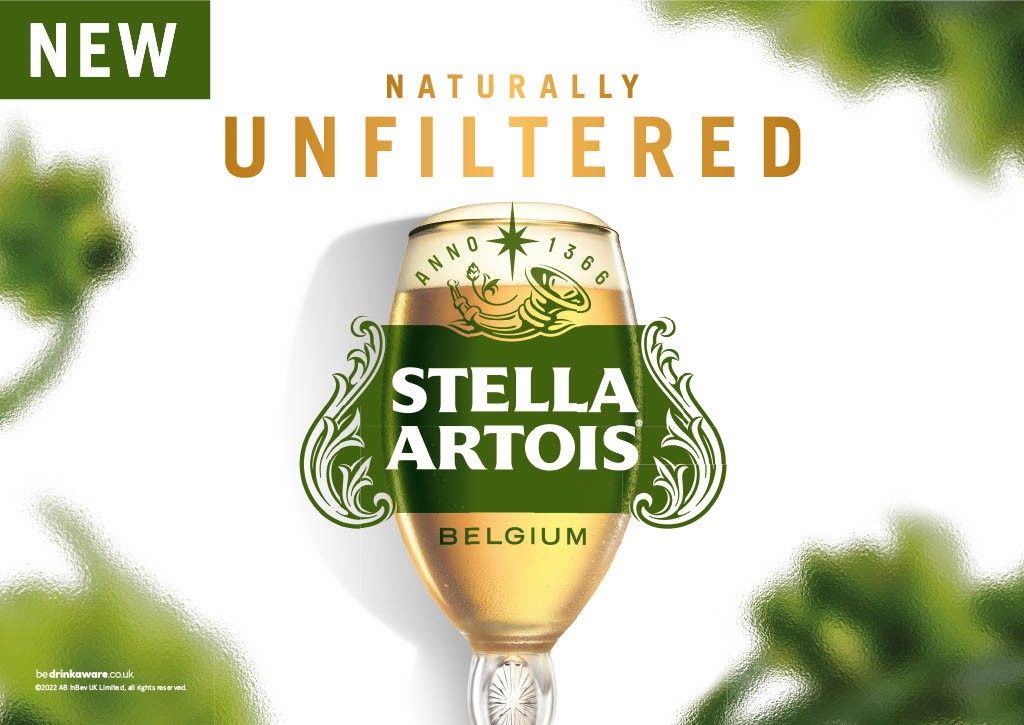 Launched in February this year, Stella Artois Unfiltered caters perfectly to summer BBQs, he adds. "The beer provides a refreshing and complex flavour and aroma, ideal for those warmer summer days, still boasting its trusted and valued reputation. The beer is unfiltered meaning nothing has been removed, allowing a golden haze and the fresh summery flavours to burst through."
Stella Artois Unfiltered is available across grocery and convenience channels, in 330ml bottle packs and 330ml can packs. The 620ml single bottle and keg formats will launch in June, just in time for the beer to be displayed as the must-have at BBQs this summer.
Priestley bats for Guinness, the no.1 selling stout in convenience [Nielsen]. "We suggest leveraging the Guinness brand recognition and stocking a variety of different products within the portfolio, as well as formats."
Guinness has a new 538ml 'pint can format' option – also available as a PMP – which Priestley says can help retailers drive incremental sales, by encouraging people to trade up from a 440ml can as well as recruiting those adults who enjoy Guinness in the on-trade to enjoy the iconic stout at home.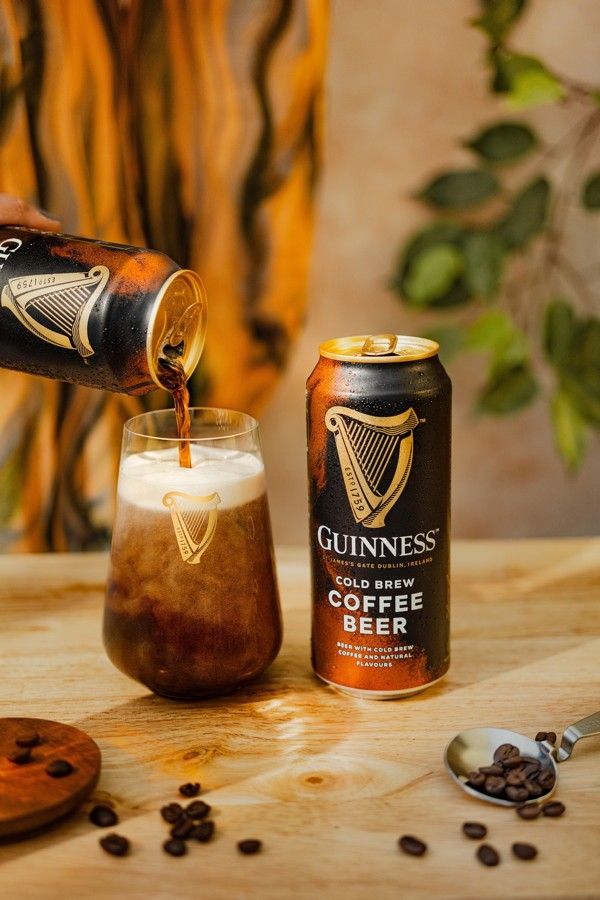 She also recommends the brand's new launch, Guinness Cold Brew Coffee Beer (4% ABV), which  boasts the perfect balance of bitter and sweet roast coffee tasting notes, creating an elevated experience for beer and coffee lovers alike.
Kevin Fawell, off-trade sales director at Molson Coors Beverage Company notes that core lager can be overlooked among all the new innovations in the market, but it still accounts for 27.7 per cent of total off trade lager sales.
"Therefore, it is important to strike a balance between inspiring shoppers with a wide selection of more exciting premium and flavoured options alongside best-selling core lines," he says. "As the best-selling lager brand in the UK, Carling is the ideal option to help retailers drive sales. Meanwhile, Coors is the largest premium 4 per cent lager brand in the UK and the brand has undertaken a full refresh – including switching from Coors Light to 'Coors' – as part of a multimillion-pound investment to drive growth in the category. Its popular appeal makes it an ideal choice for a night in with friends."
Fawell also stresses that the premiumisation trend shows no sign of stopping, with consumers willing to pay extra for a more premium choice when they're socialising at home and world beer, super premium cider and premium ale are all growing ahead of the core category, as a result.
"Premium world lagers have been a key focus over the past twelve months, being a big source of growth within the market and growing value share ahead of all other categories, with consumers increasingly looking to expand their horizons beyond some of the more traditional beer options on the market," he comments.
He says the European-style lager Madrí Excepcional, recently launched in the off-trade, and continental-style pilsners such as Staropramen are ideal to capitalise on this trend, alongside products like Aspall Cyder.
"The brand's provenance, unique taste and sleek, sophisticated packaging all marry up to create a unique option for consumers looking for something more premium. That's why the brand has increased its share of total cider sales in retail (+0.2ppts)," he says.
Cider
The cider category continues to evolve, with a shift towards more refreshing flavours, as citrus ciders outperforming the popular dark fruit and pear flavour groups during the past twelve months [IRI].
Fawell says Rekorderlig Pink Lemon, launched last year, caters to this trend, and the business has followed this up with the launch of another refreshing flavoured cider, Rekorderlig Blood Orange, a flavour variant expected to be the next big trend.
"The new flavour blends cider with juicy blood oranges and pure Swedish spring water to create a refreshing cider that aims to appeal to traditional cider drinkers and attract more consumers to the category as we approach the warmer weather," he says.
There are many different accessible flavours to choose from, and this is one of the reasons why consumers opt for flavoured ciders, Calli O'Brien, marketing controller at Aston Manor Cider, notes.
"Customers like to be experimental with their drinks and many are open to trying new things as they are introduced to new seasonal flavours. Consumers of flavoured ciders tend to traditionally be a younger audience who like to know the ingredients of what they're drinking and see flavoured cider as an easy to drink beverage," she says.
"We find that Crumpton Oaks Cherry & Berry range and Dark Fruit variant is often chosen by cider drinkers. They are particularly popular during both the summer and winter months as the wild berry flavours suit the summer and BBQs," she adds.
Cherry & Berry is a well-known flavour combination in soft drinks but completely new to the cider category. While the cider market over-indexes with older consumers, O'Brien says Crumpton Oaks is increasingly attracting a younger consumer.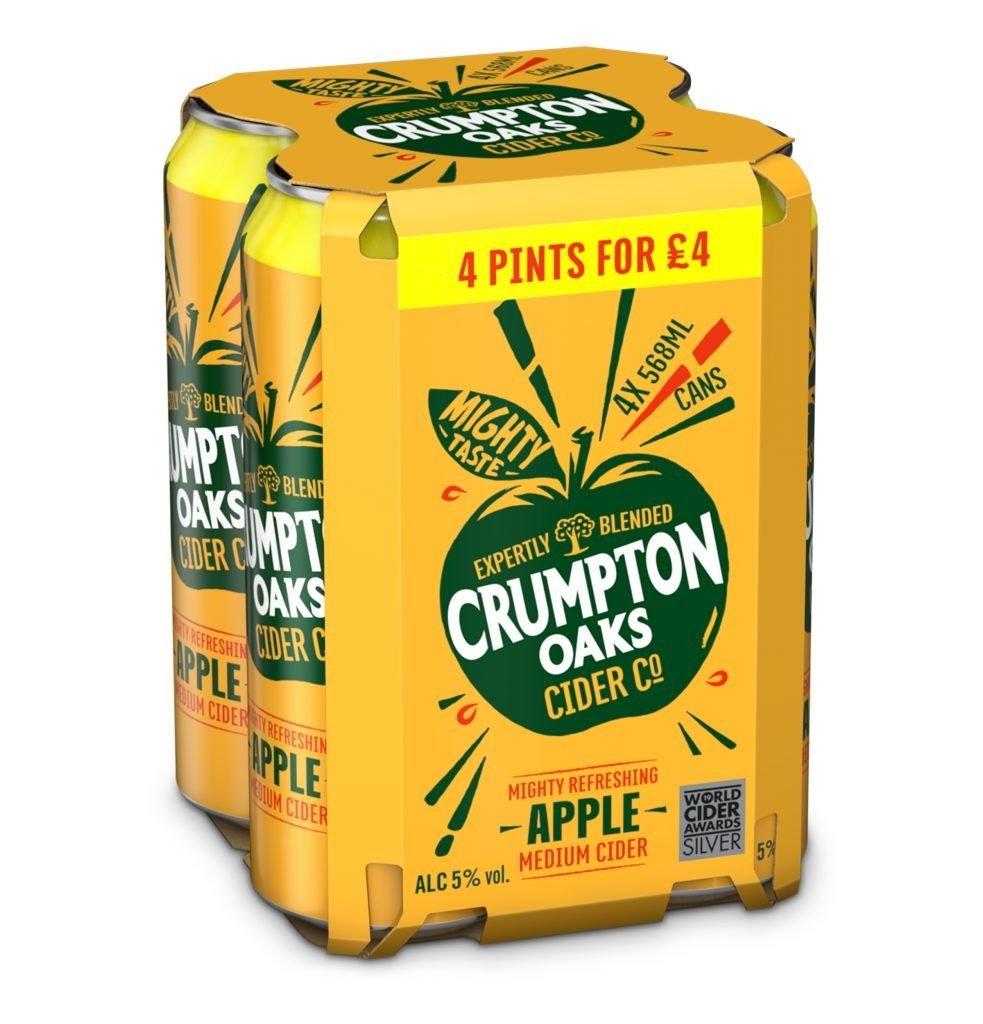 Crumpton Oaks has launched a four-pack pint can, available in a £4 price-marked pack of four 568ml cans, as well as a non price marked version, offering great value to shoppers at a pound a pint. Meanwhile, Frosty Jack's, one of the UK's favourite ciders, is now available in a limited-edition strawberry flavour, Frosé, available in 440ml cans and is targeted at 18 to 35-year-olds.
"The flavour of strawberry is synonymous with the summer and sunshine, and we've spent time developing a delicious liquid for fans of flavoured cider to enjoy in the summer and beyond.  The coming months will be an ideal time for independent retailers across the UK to drive sales with this innovative new product," O'Brien says.
Cider is the impulse drink of choice during summer months so having a 100% chilled range is ideal, she suggests.
"If a store has limited chiller space, then it's worth at least ensuring there are a good selection of flavoured ciders available chilled alongside top selling ciders," she says. "When a shopper buys cider on impulse, having it chilled and ready to drink are often more important than price, however promotions still play an important role in communicating value-for-money that will help to win longer term customer loyalty."
RTDs
The RTD category has experienced a resurgence in recent years with increased uptake by consumers, attracted by new subcategories including seltzers and cocktails. While traditional RTDs still account for a significant share of the FAB category, the major growth is being fueled by premiumisation and higher ABV brands. In fact, higher ABV brands are worth £56m growing ahead of the total FAB category at 17.2 per cent in the last 52 weeks [IRI Total Market 52 w/e 20.02.2022].
According to the IWSR, by 2023 it's expected that total beverage alcohol consumption will return to pre-Covid levels, with consumption steadily increasing through to 2025 and recovery will be particularly boosted by RTDs.
"RTDs will see a particular boost in the alcohol category as a wider range of events are free to take place, compared to previous years, with consumers, especially in the younger bracket, recognising their suitability for music gigs, sporting events, festivals and other social events that require flexibility and little faff," comments Clark McIlroy, managing director of Red Star Brands, distributor of Four Loko in the UK.
He says category innovation is important for the convenience market, as RTDs, mixed cocktails and hard seltzers drive experimental and impulse buying decisions. "In the category, we can expect to see continued growth in the higher ABV, fuller flavoured RTDs with no energy stimulants, like Four Loko – the biggest new RTD brand launch of 2021 in the GB convenience channel [IRI]- which Red Star Brands launched last year across the UK and Ireland," he adds.
Priestley of Diageo notes that RTDs are key to the summer barbecue occasion as they are convenient to carry and if chilled, ready for immediate consumption. In fact, the category is continuing to grow slightly ahead of the current off-trade BWS market at 28.7 per cent [Nielsen].
"We recommend stocking a variety of RTDs which span across different spirit categories, enabling retailers to appeal to a wide range of customers, for example PIMM'S No.1 & Lemonade in a can (5.4% ABV), Captain Morgan Original Spiced Rum & Cola (5% ABV) or hard seltzers such as Smirnoff Seltzer Orange & Grapefruit (4.7% ABV) and Smirnoff Seltzer Raspberry & Rhubarb (4.7% ABV), as well as the recently launched Smirnoff Raspberry Crush & Lemonade Premix RTD," she says.
The RTD cocktails category has almost doubled in value in the UK over the past five years [WSTA Market Report 2021]. They are a convenient option for those who want to experiment with new flavours to pick up in a convenient ready-to-drink format.
"Our Miami Cocktail Company Spritz range delivers on this, with a host of different options for consumers to choose from, including Margarita, Paloma, Mimosa, Sangria and Bellini. All are crafted with only premium organic ingredients," Molson Coors' Fawell says. "We expect them to be particularly popular as we move into the summer months, with fruity flavours that are perfect on a warm, sunny day."
Caitlin Barker of Continental Wine and Food adds that the 'premiumisation' of the RTD category is opening it up to new consumers. Their Paradise Bay Cocktail Co. offers a a range of lightly sparkling ready to drink premixed cocktails made with natural flavours, inspired by some of the UK's favourite cocktails, with the full range available in 6 x 70cl case sizes, with an SSP of £2.99/70cl.
With the range including Strawberry Daiquiri, Mojito, Pina Colada and the new Blue Lagoon for this summer, there is something for everyone.
"These types of premixed drinks have evolved and become more sophisticated since their 'alcopop' heyday but what has remained common is the low abv, sweet and fruity style. Improved quality and variety of RTDs have enticed newbies into the category while winning back consumers who had shifted to other categories by offering exciting and innovative flavours," Barker says.
Becky Davies, head of commercial at Ten Locks, emphasises the role of convenience stores for the sector, as they are the prime place for consumers to purchase RTDs whilst they're on the go.
"Retailers should review if their offering meets the needs of the consumers buying into the category – especially at the younger end where purpose and quality are key," she says. "This summer we expect RTD's to be the drink of choice amongst millennials, with brands such as Ace+Freak offering consumers bar-quality drinks in a convenient format – be it for garden drinking, picnics, BBQ's, festival and beyond."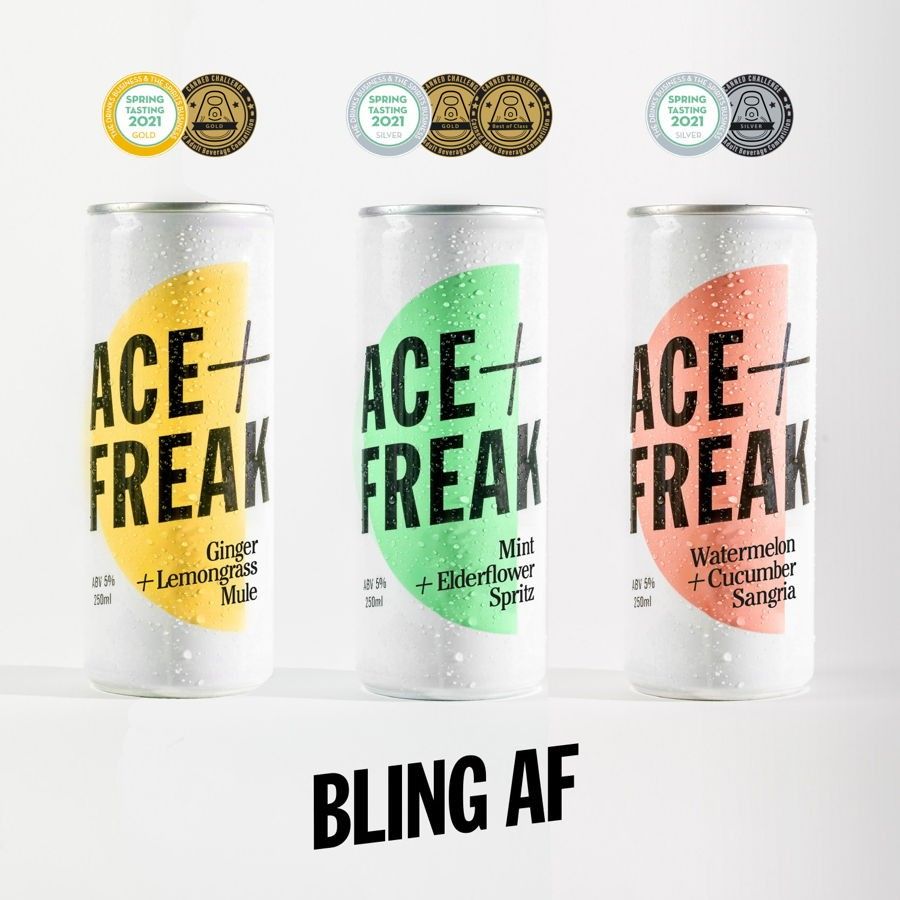 McIlroy of Red Star Brands agrees. "The key purchasing driver for RTDs with flavoured spirits, is convenience – from our experience working with Four Loko, consumers want to enjoy them whilst they're out and about, when mixing their own drink isn't always possible," he says.
"To compete with the multiples in this competitive time of year, independent retailers must cater for consumers' impulse buying decisions during barbeque season, ensure they're flexible and have a diverse range of product and key brands that appeal to the younger market and encourages repeat purchase."
Hard Seltzer
Hard seltzer sales have increased in value by 135 per cent during the past twelve months in the UK, as consumers and retailers alike embrace this rapidly growing entrant to the RTD market.
"[Molson Coors] got into the category early through our exclusive distribution partnership with premium hard seltzer brand Bodega Bay, and last year we expanded our presence by launching Three Fold, a new brand with mainstream appeal which taps into the growing hard seltzer opportunity in the UK," Fawell says.
Three Fold comes in three fruity variants – Red Berries, Tropical and Citrus – and is naturally vegan and gluten free, containing 93 calories per 330ml can. The company has invested in new canning capabilities to support hard seltzers, as part of a £25m investment in their Burton brewery.
BBG's Mirpuri also notes that Summer BBQs mark the perfect occasion for fruity, refreshing alternatives to the traditional lager or beer.
"With seltzers being one of the fastest-growing drinks categories in the UK, hitting 5.8m in sales in 2020, Bud light Seltzer gives convenience stores the opportunity to tap into this fast-growing lucrative trend, utilising a brand consumers know and trust, offering the ideal refreshing accompaniment to any summer BBQ," he says.
"Available in lemon-lime, passion fruit and strawberry flavours, summer signals the ideal time to stock seltzers."
But, McIlroy sounds a note of caution. "The hot topic in the RTD sector right now is seltzers and according to data, although we see and hear a lot of noise about a surge of hard seltzer innovation in the category, these only represent 10% of total FAB value sales [IRI, 52 w/e 20.02.2022]," he says.
He says the US market is well established and growing, but compared to the UK, has much more relaxed rules around sugar. As a result, hard seltzer drinks in the UK are often marketed as low-calorie options, with a reduced flavour profile and lighter taste.
"Signs suggest it's unlikely that in the long-term British consumers will adopt hard seltzers to the same level in the US, with data suggesting consumers here prefer a fuller flavour and sweeter taste," he says.
"In the coming months, our advice to convenience and independent retailers is to review and optimise their range to allow more space for high value growth categories including Higher ABV options, like Four Loko – an 8.5% vodka based RTD."
Whilst the jury is still out on hard seltzers and stockists will likely give it some time to reach a verdict, we need to remember that trends which have seen great success in America, may need to be adapted in the UK to gather pace.
Spirits
While rum and gin are still popular spirits, throughout summer there's also appetite for drinks such as tequila, vodka, and whisky, especially at the top end of the price bracket. Savvy consumers – who are branching out into other serves as their confidence for creating cocktails at home grows – are also realising that the key to creating the perfect serve is to always let the spirit shine.
"Pairing premium liquids, such as El Tequileño and Langley's Gin, with quality mixers is becoming the go-to for those seeking a straight-forward and refreshing serve," Ten Locks' Davies says.
"There's appetite for darker spirits in summery cocktails too, such as an Irish Maid using West Cork Irish Whisky with a dash of lemon and fresh cucumber. Retailers should aim to keep both their spirit and mixer selection exciting, as consumers will look for new and unusual options, perhaps opting for something they might not have heard of or are curious to try for the first time."
Diageo's Priestley adds that spritz serves have been popular for some time, adding that people might continue enjoying them during the warmer months.
"There are many brands within the Diageo portfolio which can be used as a base to create high-quality spritz serves – such as a Smirnoff Raspberry Crush Spritz – made with Smirnoff Raspberry Crush, which is the best-selling flavoured vodka of the last six months in the off-trade [Nielsen]," she says.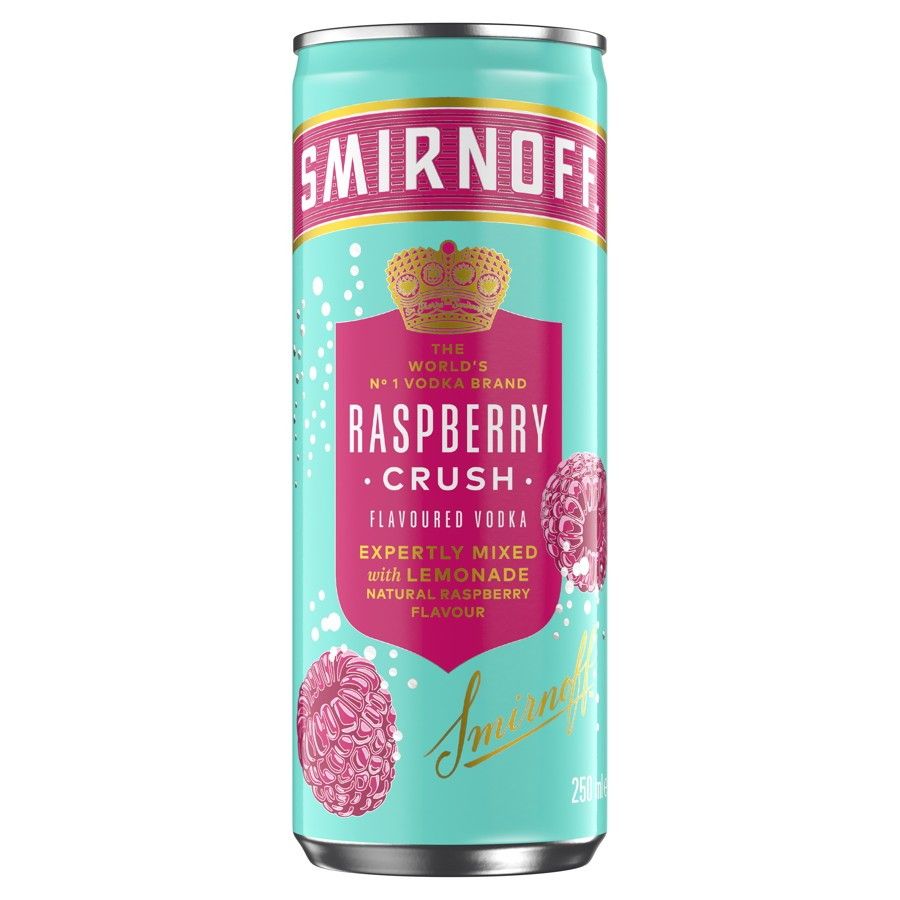 "Alternatively, encourage customers to purchase Haig Club or Johnnie Walker Black Label with lemonade to create high-quality spritz serves for those who already enjoy gin or vodka-based spritz serves."
Research has shown that whisky and food occasions are growing [Kantar], with whisky becoming more accessible to a wider range of consumers as people explore pairing whisky and food, and Priestley recommends stocking high-quality whisky options that pair well with barbecue food.
"For example, Bulleit bourbon pairs well with a steak, burger or vegetarian alternative. Alternatively, a glass of The Singleton can be enjoyed with chocolate or a dessert as afters, which can add something special to a barbecue occasion," she notes
Rum-based spirits are a great all-year-round option, but are particularly relevant to summer outdoor dining occasions.
"As the base of popular summery cocktails such as a Pina Colada cocktail and a Daiquiri cocktail, it's important to maintain classic rum staples as well as spiced variants to encourage customers to try new drinks and explore the wider category," Priestley says.
"Captain Morgan is the number one driver of growth in rum-based spirit flavour innovations, therefore stocking the likes of Captain Morgan Original Spiced Gold (40% ABV), alongside newer varieties such as Captain Morgan Tiki (25% ABV) and Captain Morgan Sliced Apple (25% ABV), can get people excited about a spirit range."
Johnny Dennys, head of brand and trade marketing at Mast-Jägermeister UK, notes that impulse purchases also continue to drive spirit sales in retail.
"For retailers, it is important to stock PMPs as the reassurance they offer to consumers that they are not being overcharged can boost these impulse purchases. Jägermeister posted positive growth across its entire range of price marked packs, including our 20cl at 14 per cent, 35cl at 4.3 per cent and 50cl at 18 per cent [Nielsen, MAT to 01.01.22]," he says.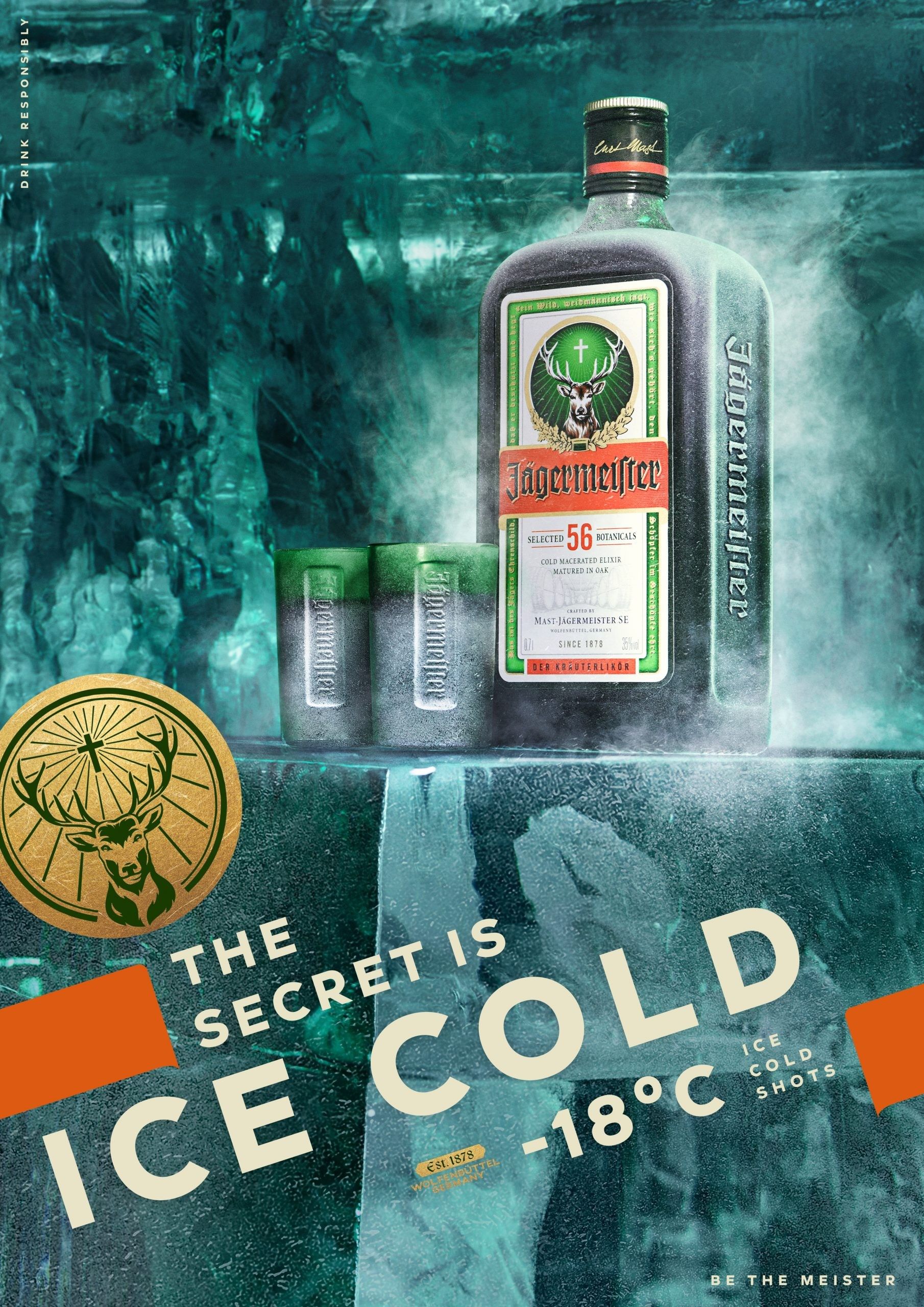 Dennys adds that the drink can also cater to the growing at home cocktail culture. "Whilst Jägermeister is best served as an ice cold shot, served at -18C straight from the freezer, it is not widely known that it can also be used to make simple, yet delicious cocktails, perfect for summer evenings and barbecues," he says.
"The Jägermeister Mule is a twist on a classic cocktail, which can be made easily at home with just three ingredients, 50ml Jägermeister, 25ml fresh lime, topped with ginger beer. For a finishing touch, consumers can also add a fresh slice of cucumber for garnish."
Wine
Still wine is currently worth £1.3 billion within the traditional convenience channel. According to Tom Smith, marketing director for Europe at Accolade Wines, wine shoppers are looking for big brands they trust, a variety of price tiers and formats and occasion-based inspiration.
"With value for money a pressing concern for shoppers in the months ahead, we expect key origins, sweeter profiles and Rosés to maintain popularity as we head into the summer. The biggest volume of wine sales within convenience remains from the core price range, £6-8, and these should be at the heart of any retailer's wine category," he says.
He suggests Echo Falls, the UK's number one flavoured wine brand [Nielsen], continues to be a key brand for the impulse channel and an important signpost for the category. The brand  extended its Fruit Fusion Sparkling range with a new product, Passion Fruit and Sicilian Lemon Sparkling Fruit Fusion, which has already performed well in taste tests.
Now in its second decade as the UK's number one wine brand, Hardys is now worth £295m, delivering £37m more in value to the category than its nearest competitor. Smith notes that Hardys remains the strongest core brand accounting for £162m in sales last year within convenience.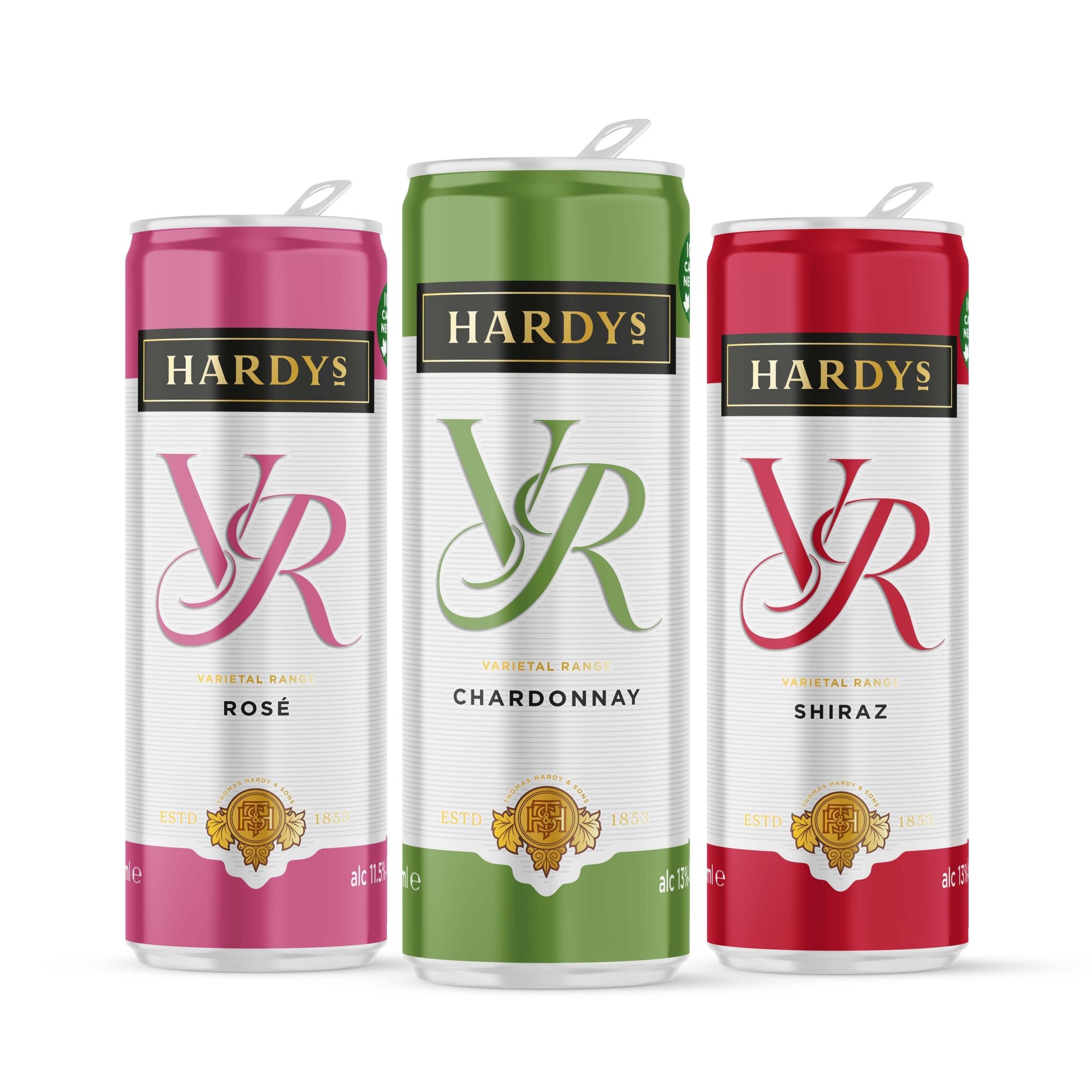 The brand will appear on TV screens, first since 2018, with an exclusive ITV partnership, supported by further in-store activity, digital advertising, social media, and PR to ensure Hardys is front-of-mind in 2022. Most recently, Hardys has launched Hardys Zero, a new non-alcoholic range that utilises cutting-edge de-alcoholising technology.
"We know the average time spent in a convenience store is just 4.12 minutes so your wine category must be clear and easy to navigate for consumers – stock key brands and origins that will catch the eye of consumers and bring them into the category," Smith suggests. "Products should be tiered by price from the bottom up, with entry level on the bottom and then those priced £6-£9 at eye level. Space should be made in the chiller section for key whites and rosé."
Meanwhile, Caitlin Barker of Continental Wine and Food draws attention to the increasing popularity of British wines.
"The Straw Hat is the UK's Number 1 British Wine Brand [Nielsen 52 w/e 12.02.22] and as well as the bestselling 75cl bottles, now features a brand new 1.5L bag-in-box format within the core range of White, Red and Rosé variants," she explains.
Each box is equivalent to 2x75cl bottles and features an easy-pour tap which is ideal for those individuals wanting to refill their glass, all without having to trail back and forth to the fridge for a top up. As The Straw Hat is consumed, the inner bag collapses ensuring no air reaches the product and affects the taste, meaning the bag in boxes stay fresh for up to size weeks after opening – great for promoting moderate drinking.
"By stocking a range of size options, retailers can become key players against supermarket giants as choice and availability remains a key component of customers' core values," she adds.
Low and No Alcohol
The importance of low/no alcohol products is expected to increase in 2022, especially around social occasions and for those spending more time at home. The growing category therefore offers an alternative option where full strength wine or alcohol isn't always a choice, increasing opportunities to target new consumers.
"The number of consumers reducing their alcohol intake has increased gradually over the past four years and, with more than one-third currently saying they are trying to moderate their drinking, it is important to offer a balanced range that caters for this demand," Fawell, of Molson Coors, says.
"Of those looking to moderate, the number turning to drinks with low-alcohol volume or non-alcoholic beer and wine is on the rise and Doom Bar Zero, the UK's first zero-alcohol amber ale, is growing ahead of the category in terms of volume sales."
Molson Coors now has 'no and low' options for lager with Cobra Zero and Bavaria 0.0, cider with Rekorderlig Alcohol Free, and ale with Doom Bar Zero.
The increase in popularity of low/no alcohol options among teepartial and teetotal drinkers is a trend set to continue. According to recent research, 27 per cent of 18 – 35-year-olds say they are actively cutting down on alcohol consumption. More than half (56%) of the same age range are now consuming more low or no alcohol products, demonstrating the increased sales opportunity in this category.
"Perry plays an important role with consumers looking for lower alcohol options," Calli O'Brien, of Aston Manor Cider, notes. "We know that many consumers perceive perry as a lower ABV alternative to wine, therefore, we're seeing more consumers choosing options such as our 'new look' Chardolini to enjoy as a relaxing drink with friends. It's now available in 250ml cans, so can offer a single-serve, hygienic option too."
BBG's Mirpuri points out that the consumer trend towards moderation is impacting all alcohol occasions, including the summer BBQ season.
"Where in previous years, alcoholic drinks have been central to the BBQ, the rise of the moderating consumer turns this notion on its head, boosting the necessity for retailers to stock no-and-low products in the summer," he says.
The low/no alcohol market no longer only caters to teetotallers, as one in 10 beer drinkers now regularly opts for alcohol-free alternatives over the regular beer options, a figure that has grown by 16 per cent year-on-year [Kantar].
"Given the continual growth in the no-and-low category – now worth £195.9m, retailers should be jumping on this trend and looking into stocking up on an array of no-and-low alcohol alternatives in time for the summer BBQ season," Mirpuri adds.
Rolls and Snacks
Looking at the data from last year, it's clear to see that there is enormous opportunity in barbecue season, and the rolls category really comes into its own. In the last 12 weeks to August 2021, sales in rolls increased by £20 million. Burger buns alone, added an additional £10 million to the category during the summer months, which delivers a clear message to neighbourhood retailers [Nielsen].
"To make their stores the 'go to' place for BBQ and summer products, retailers should give popular products like those from St Pierre Groupe more than one facing; offer good, better and best options to cater to the trend for premiumisation; and as this is the British Isles, consider long-life options to help navigate unpredictable weather," Paul Baker, founder of St Pierre Groupe, comments.
He recommends offering a variety of complementary products, that allow shoppers to 'elevate' their regular offering to something a little more special for their barbecues.
"The St Pierre Groupe brand portfolio includes number one brioche brand, St Pierre and long-life bakery name, Baker Street. Its brands all benefit from extended life, which has boosted success in the retail sector, allowing retailers to navigate unpredictable shopping and dining habits – guaranteeing availability and reducing wastage," he adds.
St Pierre is the biggest Burger Bun brand in the UK and is up 80 per cent in the UK [Nielsen, March 2022]. It is the UK's favourite burger bun brand with one bun sold every second in 2021. Its Brioche Burger Buns alone are worth £9m to the sector with its Seeded variant now selling over £3m in the last 52 weeks. St Pierre's Brioche Hot Dog Rolls are also in triple digit growth, up 208 per cent versus last year.
"Those hosting barbecues want to impress and offering an upgrade to standard bakery with St Pierre's Brioche Burger Buns burger buns and Brioche Hot Dog Rolls offers them an affordable way to do so," Chris McLaughlin, commercial director at St Pierre Groupe, adds.
One trend for retailers to embrace is the increasing popularity of 'fakeaways' and 'Americana' style food, as consumers look for quick and easy ways to create their favourites. Baker Street's Drive Thru range of Burger Buns and Hot Dog Rolls are ideal for consumers looking to recreate classic burgers and hot dogs, served with a variety of toppings, says Louise Reynard, commercial controller at St Pierre Groupe, adding that the brand's recipes have been specifically developed for this purpose – with burger buns 'built for burgers' and hot dog rolls 'ready to handle' the load.
"Baker Street's burger buns and hot dog rolls do well in neighbourhood retail outlets, because they offer excitement and indulgence, at an affordable price," Reynard says.
"Baker Street's Drive Thru range is driving growth for the brand, with our Baker Street Hot Dog Rolls up 31 per cent in versus last year. The range can be used for a host of tasty barbecue meals, including traditional 'American style' burgers and loaded hot dogs. Since launch, Baker Street has sold more than 25 million burger buns – that's more than one bun every second."
As Golden Wonder celebrates its 75th anniversary this year, the brand goes from strength to strength by delivering the brand promise of 'more punch per crunch' by focusing on NPD that builds on the strength of £1PMP sharing snacks, on-trend flavours and HFSS compliant product – perfect for summer events, home entertaining and sizzling BBQs.
"PMPs remain a keyway for convenience retailers to show consumers that they are getting a good deal and continue to be vital in driving sales in impulse categories such as savoury snacks. PMPs account for more than half of snacks sales and are growing faster than the market," comments Matt Smith, marketing director at Tayto.
PMPs account for over 90 per cent of Golden Wonder snacks sales and its £1 PMP sharing snacks range is outperforming the market (+26% vs +17%) with Transform-A-Snack and Fun Snacks (Tangy Toms and Spicy Bikers) sales more than doubling YoY. The recently launched premium sharing range of unique flavours – Mature Cheddar & Spring Onion, Chargrilled Steak and Crispy Smoked Bacon – are also performing strongly, delivering more than five times the sales of the previous flavours.
Spicy Thai Ringos is the exciting new flavour for Golden Wonder's Ringos snack brand – tapping into the continuing consumer interest in spicy flavours.
"This sizzling new product has a real spicy kick and less than 100 calories per serving like the rest of the Ringos range. Available in £1 PMP (55g – £1 RRP) – perfect for sharing – and 6pk (6x12g – £1.25 RRP), we're already seeing a great response from the trade with early sales way ahead of expectations," Smith claims.
Ringos Puffs is Golden Wonder's exciting new HFSS-compliant, available in incredibly popular BBQ and Sweet Chilli flavours. The £1 PMP (60g) format is perfect for BBQs and picnics. (Also available in 6pk x 16g – RRP £1.50 and 20g – RRP 49p).
Having been voted Britain's favourite pub snacks scratchings are synonymous with the pub but surprisingly, almost half of purchases are in retail, Smith reveals.
Pork snacks saw growth during lockdowns as consumers looked to 'take the pub taste home'. Tayto Group are the No.1 manufacturer with the two leading brands in the Mr Porky (41% share) and Midland Snacks (18% share)," he adds. .
"Some retailers are missing out on the high margin, VAT-free sales offered by pork scratchings. Over 45 per cent of retailers who sell Crisps & Snacks don't sell pork snacks – missing out on average sales of £7.99 per store per week. That's a sales potential of £6.2m per year for Symbols & Independent retailers. Not all meat snacks are the same! Pork Snacks sell over 3x more than Jerky."
Significantly, 83 per cent of scratchings are consumed with a drink. So hang clipstrips with BWS to capture incremental impulse sales.
Accompaniments
In 2020, Brits consumed nearly 150 percent more cheese at barbecue occasions than during the year before. One BBQ accompaniment, which traditionally peaks during the spring and summer months, is mozzarella and 2021 was no different.
"Within the category, sales of the No.1 mozzarella brand in the UK, Galbani, currently account for more than £23.5m in value sales, growing at 65 per cent YoY," reveals Heloise Le Norcy-Trott, group marketing director for Lactalis UK & Ireland.
Galbani Mozzarella Ball 125g and Galbani Burrata saw sales growth well ahead of the mozzarella category during the months of May to August (vs the previous 12 weeks period of February to May) 2021, with an increase of 17 per cent, and 58 per cent in value sales respectively.
"We predict a similar growth this year, as consumers use Italian cheeses like mozzarella and burrata as key ingredients in alfresco dining experiences," she says.
"One way retailers can maximise the summer eating occasion is by having a dedicated display. As stocking BBQ essentials, such as salad ingredients alongside mozzarella, will encourage up-selling and impulse purchases. It will also make the shopper's journey around the store easier."
Touching on that, Polly Davies, Category Controller at Florette, says that long since gone are the days when consumers are satisfied by bangers, burgers or basic food at a BBQ, as taste horizons continue to broaden, and people are increasingly looking for healthier options.
That's why Florette is urging convenience retailers to enhance their BBQ offer to meet shopper demand for more choice in fresh, ready-to-eat products.
Davies says those retailers who look upon salads as a nice to stock, rather than a core offering, are missing out on a major sales opportunity.
"As we step into summer, lighter eating with a fresh accompaniment like Florette becomes a staple for consumers, and the rise of the mid week BBQ shows no sign of going away as our lifestyles have adapted from working from home more often," she says.
"At the same time, healthy eating is still high on the agenda, with a third of shoppers stating they are looking to eat more fruit and veg to be healthier. Rather than restrictive, calorie controlled diet consumers are moving more towards a varied and natural diet, in which Florette and its retailers are perfectly placed to benefit.
"Offering leafy salads as part of a BBQ solution will pay dividends, evidenced by the fact that one in five BBQ occasions now include leafy salads, up 18 per cent year-on-year."
Florette has a range of pre-packed, pre-washed products which are ideally-suited to the BBQ occasion, including Florette Mixed salad (125g), Florette Rainbow Crunchy (125g) and Florette Crispy (115g and 170g), the UK's best-selling leafy prepared salad.
Old El Paso is encouraging the ritualisation of Mexican this summer with their campaign Fajita Friday.
"After weekdays and weekends started to merge due to various lockdowns, Fajita Friday was designed to help families, households and friends reclaim that Friday feeling," comments Aditi Hilgers, marketing manager, Old El Paso.
The increase of in-home meal occasions over the past two years has meant consumers are more open to trying new cuisines. Plus, the simplicity and position as a family favourite makes Mexican an appealing choice. In fact, Mexican is 32 per cent more likely to feature in together time evening meals.
"We're the number one brand in World Foods at £126m value sales. We're also outperforming the Mexican category, with our share the highest it's been in two years at 59.6 per cent (+5.8 ppts vs. LY), and have the strongest repeat rate (54%) of all major brands," Hilgers notes.
Bing-yu Lee, Kikkoman UK general manager, invites our attention to a shift in our appetite for bigger flavours in barbecue dining, as consumers are influenced by new food trends fuelling our desire for more punchy and adventurous tastes.
"This has opened up the market and created an opportunity for new entrants. Marinades as well as sauces now play a big role," Lee says.
Teriyaki is the popular Japanese cooking technique in which food is covered in a soy-based glaze and grilled. It's a market that is going from strength to strength with the world's largest soy sauce producer, Kikkoman, in a commanding position with its Teriyaki Marinade. It has a 38 per cent value share of the teriyaki market in the UK which is up an impressive 35 per cent in value sales since 2019 .
The brand's two other products, Teriyaki Sauce with Toasted Sesame and Teriyaki Sauce with Roasted Garlic, are showing value growth up 14 per cent and 2 per cent respectively, yoy.
"While consumers are actively interested in exploring different flavours, they want simplicity and purity too. That's why Kikkoman Teriyaki Marinade is ideal because it takes just 30 minutes for meat, fish or vegetables to achieve a rich umami taste and tenderness, making it perfect for barbecuing and grilling," Lee informs.
Kikkoman has taken its expertise in teriyaki into the BBQ table sauce market with its Teriyaki BBQ-Sauce with Honey. The addition of honey complements the richness and aromatic flavour of teriyaki and delivers a smooth, thicker sauce for side of plate. Available in a 250ml bottle with a flip-top cap, it's also recommended for glazing and as a dip.
While sauces have always been a gateway to new cuisines and flavours, they're also an essential component of any BBQ menu.
"Bold and tangy sauces, spicy drizzles and hot, sweet dips are the ingredients without which no BBQ is complete," says Debbie King, sales and marketing director at pan-Asian food specialist Tiger Tiger. "People's expectations of great flavour are higher than ever before and this, coupled with the desire to spice up the everyday, is driving a real upturn in interest in table sauces and condiments."
To help retailers capitalise on the growing demand for 'taste adventure', the new Tiger Tiger Thai dipping sauces are ideal for BBQs – either as a marinade for meat and vegetables or the perfect accompaniment to grilled food.
Made in Thailand for genuinely authentic flavours, the range includes Sriracha Hot Chilli Sauce, Sriracha Mayo and Thai Sweet Chilli Sauce. All are suitable for vegetarians and contain no artificial colours, flavours or preservatives, and are available in handy 455ml easy-squeeze, easy-clean bottles.  The Thai Sweet Chilli Sauce also comes in a larger 730ml bottle for extra convenience and value.
"Thai cuisine has gained massive popularity on a global scale in recent years and is now a firm favourite in the UK," adds King.  "These sauces pair the aromatic hot spices so typical of Thai food with a range of sweeter flavours to deliver different scales of heat intensity that will help turn BBQ food into a meal to remember!"
Instant BBQ
Over the last few summers, the pandemic resulted in high sales of barbecue items, being popular with those isolating at home or sticking to socialising outdoors. And, despite a sense of normality resuming, Bar-Be-Quick, the pioneers in instant barbecue, says they are not predicting a fall in sales for the sector.
"Our Bar-Be-Quick Instant Barbecue is a key product for retailers this summer, as it's perfect for an impromptu barbecue, no matter where you are," says Caroline Morris, head of sales at Bar-Be-Quick.
"It is quick and convenient to use, plus very little clean-up is required, so it appeals to the growing population of time-poor consumers. It's also fully recyclable for eco-conscious consumers too, so it really appeals to all markets. For bigger parties, we also offer a Party Barbecue, which has an extra-large grill area to cater for up to ten people."
In addition, the brand has launched the first-ever Reusable Instant BBQ this year, which can be used by consumers several times and comes in plastic-free, minimal eco-friendly packaging. Available in both standard and party sizes, the product is set to be hugely popular with shoppers during the summer months.
Bar-Be-Quick also scores on the sustainability front, being the first UK charcoal to secure FSC accreditation and the first global supplier of Fairly Traded charcoal.
The summer of 2022 is packed with a whole host of events, such as the Jubilee, the return of Glastonbury, the Commonwealth Games, FA Cup Final and Wimbledon — offering plenty of opportunities for consumers to get outdoors and enjoy some food and drink with loved ones.
An eye-catching display showcasing barbecuing essentials, alongside complementary food and drink options, will be beneficial for independents looking to encourage and maximise sales. When people are shopping for a barbecue, they are usually in the mood to indulge — making cross-merchandising with additional summer treats, like ice-creams and cold beverages, an easy win.
When deciding exactly what to stock, retailers should consider the entire spectrum of categories associated with barbecues. Cross-merchandising with alcoholic drinks, soft drinks, side dishes and a mix of staple barbecue accessories is the best way to maximise sales.
If your store has social media, using it to increase visibility is also highly recommended, especially when competing with multiples. Regularly posting your latest offers, upcoming deals and shouting about your health and sustainability credentials will help you to stand out against competitors and build credibility within the community. You could also run giveaways to boost engagement and ensure you're always front of mind in your community.
Timing is also key, so ensuring you're talking about ranges well in advance of the big summer events and in time for the warmer months is crucial.
It's also worth noting that the UK is sensibly planning for tough times ahead. 61 per cent of households are concerned about a long recovery following the impact of Covid, 70 per cent are now paying attention to prices and delaying big purchases. As well as offering a breadth of choice of brand to consumers, retailers need to offer a range of price brackets to retain customer loyalty. Supporting customers during these hard times allows them to shop at different price points to usual, or move to new packs, keeping them coming back for more.
One thing is clear – the momentum to shop local as a result of the pandemic can be capitalised on this summer if retailers get their offering right; don't shy away from trying new brands outside of the well-established global players; venture into new categories; take a fresh look at your shopper and think about how your range is captivating them, if at all. If it's not, look at the wider category and adapt while keeping quality, convenience and authenticity at the heart of decision making.