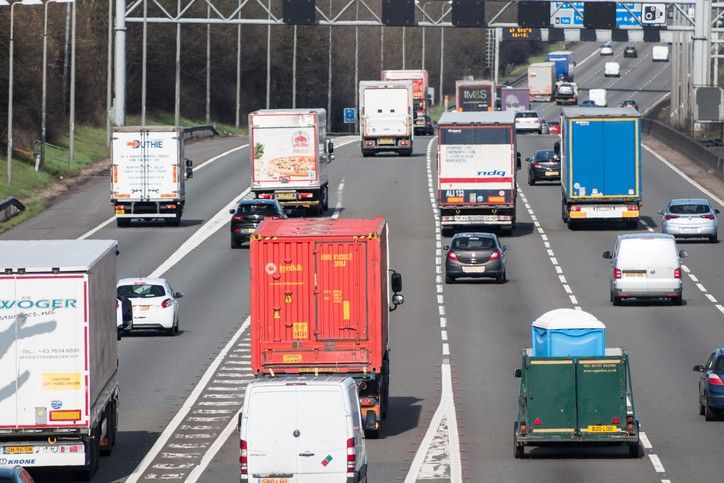 The UK's shortage of lorry drivers may improve soon, which could help ease the supply chain crisis next year, Logistics UK- which represents freight and haulage businesses- has said.
In a new report, Logistics UK shows that there were 44,000 fewer HGV drivers this autumn than in 2019. But, the number of HGV driver tests is up 25 per cent, along with a three-fold increase in applications for vocational provisional licenses.
Elizabeth de Jong, policy director at Logistics UK, said the sector was seeing "green shoots" of recovery, and that HGV driver numbers should improve as new trainees join the sector.
"It is still a challenging time, there is still an acute shortage of drivers certainly but there are a number of signs of improvement that could be coming."
"We're seeing hope that more people are beginning to enter the industry, but we've got to keep attracting them by really improving the facilities."
Average driver pay increased by 10 per cent in the nine months to October 2021, the trade body said.
She added that a lack of roadside facilities may be one of the reasons the industry is "seeing higher proportions of young people leaving".
However, it said more action was needed by the government and industry to make the sector attractive to new recruits.
Many UK sectors, from petrol stations to supermarkets, have experienced problems with deliveries due to the to the chronic shortage of lorry drivers. The shortage of drivers is one of the reasons retailers have warned that consumers will have a reduced choice of food and drink at Christmas.