A silent practice is currently stalking the UK food and grocery sector, breaking the back of oblivious shoppers who are already struggling with higher energy bills and rising prices. The only thing about this practice is that it comes stealthily and goes unnoticed.
"Shrinkflation" or downsizing is a decades-old strategy, deployed most-often by food manufacturers and producers of consumer staples. As the global ramp-up in economic activity post-pandemic drives up food prices and transportation costs, reports of shrinkflation are on the rise, once again.
Prices of furniture, household necessities, electronics, and nearly all other consumer goods are set to rise this year in a perfect storm of shipping delays, supply chain disruptions and shifts in demand. Some companies, like Procter & Gamble, Nestle and most recently, Unilever, have warned upfront of an impending price rise in the coming months.
Fixing the leaks
When it comes to tackling rising input costs, most companies usually have three options. One, raising the price, knowing consumers will see it and grumble about it. Two, giving them a little bit less and accomplishing the same thing (watch out for how certain brands of coffee charge the same now for 200g instead of 227g). Three: value substitution, meaning the use of cheaper and inferior ingredients – a riskier move, especially in the food segment.
In 2018, a new tax on sugar led to shrinkage of Coca-Cola bottles, but shoppers accepted it anyhow in comparison to rival drinks manufacturer IrnBru that went the reformulation route and instead added an artificial sweetener, suffering a backlash against the decision.
But increasing the price brings its own set of shortcomings. If the price goes above a certain threshold – sometimes even a very small change– the change is noticed and consumers move to cheaper brands.
It is reducing the size of the offering while keeping the same price that seems the safest option.
Shrinkflation is the phenomenon of products being shrunk in size due to a price spike in resources. As prices inflate, many manufacturers often choose to downsize packaging and portion sizes while keeping the price and look of the packaging the same so that shoppers don't notice any change.
After all, shoppers are more conscious of changes in prices than changes in weight.
It's actually pretty sneaky when you think about it!
Like, in the case of crisp multipacks by various brands. One producer's previous multipacks contained six salt and vinegar, six cheese and onion, six ready salted and six prawn cocktails but this has now been changed while the price remains the same, with the shoppers now charged £3.50 for 22 bags instead of 24, as per reports.
Examples abound of snacks of six packs being cut from eight but while still costing £1. Many manufacturers are left to tackle rising costs to resort to this strategy. Else they will lose customers.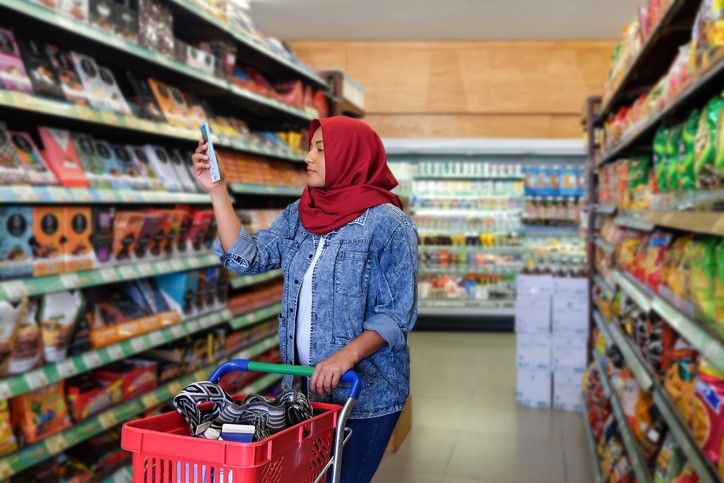 The key to the curious case of shrinkflation lies not only in the rise in cost but also in certain peculiarities of human perception and some unsettling trends in business. Last Christmas, Cadbury reportedly shrank the size of its selection box Fudge bars by 12 per cent to help "tackle childhood obesity", saying the product was "typically bought for children". However, the brand soon was accused of indulging in shrinkflation under the garb of social consciousness as it did not reduce the price to match the reduced size.
When Kraft slashed the weight of Toblerone from 200g to175g a few years ago by changing their distinctive row of chocolate mountain peaks and making the gap wider, media and the public hit the roof. The bar was reverted to its original shape a few months later, but with a higher price.
Toilet paper companies often shred down the number of sheets per roll subtly, saying paper is supposedly now "so fluffy" that it couldn't fit in people's toilet paper holders without a reduction in length, consumer rights lawyer Edgar Dworsky told the BBC. His claim resonated with a revelation by consumer watchdog Which? that some brands of toilet paper have lost up to 14 per cent of the number of sheets per roll over two years, without any corresponding drop in price.
Nothing New Here
Shrinkflation isn't new. It has a long history that has led to smaller toilet paper rolls, candy bars and potato chip bags over the years.
According to the UK's Office of National Statistics, more than 200 different consumer products from toilet roll to chocolate became smaller between September 2015 and June 2017.
Breads and cereals were the most likely to shrink over time, followed by personal care products and meat, as per the pattern seen in ONS data, which cited several high-profile examples, including Mars shrinking its Maltesers, M&Ms and Minstrels chocolates by up to 15 per cent while McVitie's cut the number of Jaffa Cakes in a packet from 12 to 10.
Tropicana reportedly had also cut the size of its fruit juice cartons while Doritos shrank the weight of the tortilla chips in each packet –and both cited foreign exchange rates among the reasons.
Cereal boxes and crisp packs of same size as before, but only emerging half full over the years are not an unusual sight.
Shrinkflation 2021
With food prices touching sky high figures worldwide, financial experts opine that manufacturers once again are trying to protect their margins as they face rising input and transportation costs tied to the economic recovery post Brexit and pandemic.
Food prices worldwide were nearly 34 per cent higher in June this year compared to the same month in 2020, according to the Food and Agriculture Organization of the United Nations (FAO).
The cost of moving products has been soaring as well due to a combination of higher fuel prices and supply-chain backlogs. The cost of shipping a 40-foot container across the world has more than quadrupled since July last year, according to one UK shipping consulting firm.
The issue is biting Americans as well since their cereal boxes have reduced and ice creams  have gone missing from their tubs as companies are offloading some of the higher costs onto clients and consumers.
Grocery prices in the UK rose by 1.7 per cent during the past four weeks compared to 2020, leaving the average shopper paying an extra £5.94, according to data from market insights firm Kantar.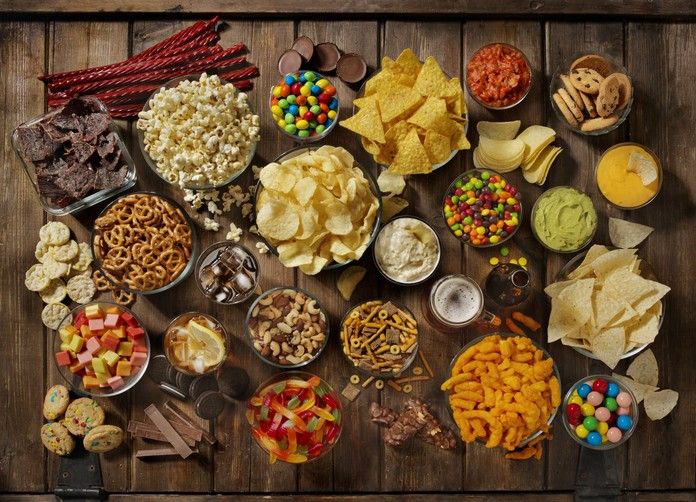 Manufacturers are coping the rising cost in their own ways – some via higher prices and some stealthily by trimming product sizes.
The boss of Nestlé – which owns brands including KitKat and Nescafé, as well as pet foods Felix and Purina, recently admitted that the firm may have to cut the sizes of some of its products to help the business cope with increasing costs.
Unilever has also alluded to shrinkflation among cost-management tools when its CEO Alan Jope was reported to have revealed "smaller fill for the same price" as one of the five revenue-management tools to "land price".
Convenience store owners also confirm the packs are shrinking at a high speed.
A few years ago, Terry's Chocolate Orange reduced in size from 175gto 157g, reports said. Mars Bars aren't quite what they used to be: originally 62.5 grams, the well-loved confectionery star has now shrunk to 51g after an interim period of weighing in at 57g – with Mars hopefully claiming it will also help to shrink the waistlines of consumers.
The Quality Street "tin" pack (now plastic) has reduced to almost half to 650g from 1200g it used to be back in 1998. Snack sharing bags are often sharing 20g lighter. Toilet tissues are almost 21 sheets fewer per roll over the years, as per reports.
In the age of social media, downsizing gets highlighted on Twitter and Reddit as well. Like, a UK-based Twitter user pointed out recently that medium milk bottles are supposed to be 2 pints but now some of the brands are downsizing them to 1 litre but still charging the same amount.
While these changes sometimes get noticed and irks consumers (a study earlier this year claims that nine in 10 Brits are furious over this tactic), the practice has its own upside as well.
Shrinkflation creates a scenario where firms as well as retailers gain since price competition gets reduced.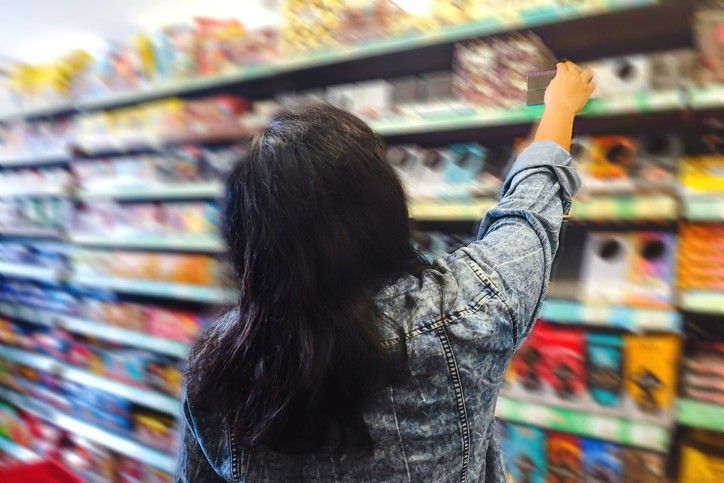 While high demand consumers end up buying more packs ensuring more footfalls and more sales for retailers, for low demand consumers, the amount in shrunk packs usually matches their actual need.
Plus, it is a good practice for health freaks as they automatically brings in portion control, especially with people who can't control intake of indulgent goods like cookies or ice creams. So, the manufacturer here helps to control it by giving smaller packages. Seems like a win-win situation if you see it this way!
As Yael Zemack-Rugar, Associate Professor of Marketing at University of Central Florida, pointed out in a podcast recently, smaller packages are in a way "good things, a service to consumers".
"There are no 100-calorie packs for carrots, but there are usually for Oreos. And why, because we know we can't control our own consumption of these indulgent goods, cookies, ice cream. So, the manufacturer helps us control it by giving us a small package.
"We know once we open a package, it's very hard for us to stop. And those little packages serve as a stopping point.
"And I think that's one of the ways from a behavioral perspective that marketers can think about how to position smaller packages as a good thing, as a service to the consumer, as an improvement and innovation in their product," Zemack-Rugar said in the podcast.
Smaller can be better
No matter how devilish it sounds, calling shrinkflation fraud or misrepresentation of facts will be an overstatement since weight, volume or quantity is always labelled on the packaging. It's not illegal- it's just sneaky.
Plus, this practice helps producers and in turn retailers to cope up with intense competition and thereby retain their customers. It also helps the manufacturers to maintain their profit levels even after spike in input costs.
Over the years, shrinkflation has become an established trend in Britain and world wise as producers try to tackle rising input cost and keep the sales afloat- both for themselves as well as for retailers and convenience store-owners. May be, we all are better off with smaller packages!