It's time to Unlock Playfulness as OREO and Xbox collide in a much-anticipated collaboration. The world's number one cookie, OREO, and international gaming giant, Xbox, are on a mission to bring shoppers together through playful experiences.
To celebrate the partnership, the iconic black and white OREO cookie will be transformed to pay homage to the Xbox controller – with six embossed OREO Xbox Special Edition cookies available to order in January 2023.
By scanning the OREO Xbox Special Edition cookies or entering the bar code from any participating pack, shoppers can revel in exclusive OREO-themed in-game content across three of Xbox's top-played games, including an OREO "Parade Ground" Armour Coating in Halo Infinite, an OREO "Valiant Corsair" Sail Set in Sea of Thieves and an OREO Edition "2009 Pagani Zonda Cinque Roadster" in Forza Horizon 5.
In addition, there will be thousands of prizes available over the promotional period, such as Xbox Series S consoles, Xbox Stereo Headsets and Xbox Game Pass Ultimate subscriptions. All entries will go into a grand prize draw for the chance to win a family holiday to California.
"At OREO, we love to surprise our consumers with new, fun activations that get them excited" said Rafael Espesani, Senior Brand Manager, OREO. "This year, we're delighted to partner with Xbox in a creative collaboration that will see the worlds of snacking and gaming coming together for an exciting campaign that will include the release of limited edition cookies and chances to win amazing prizes. This partnership is set to bring people together as they unlock playfulness with friends and family."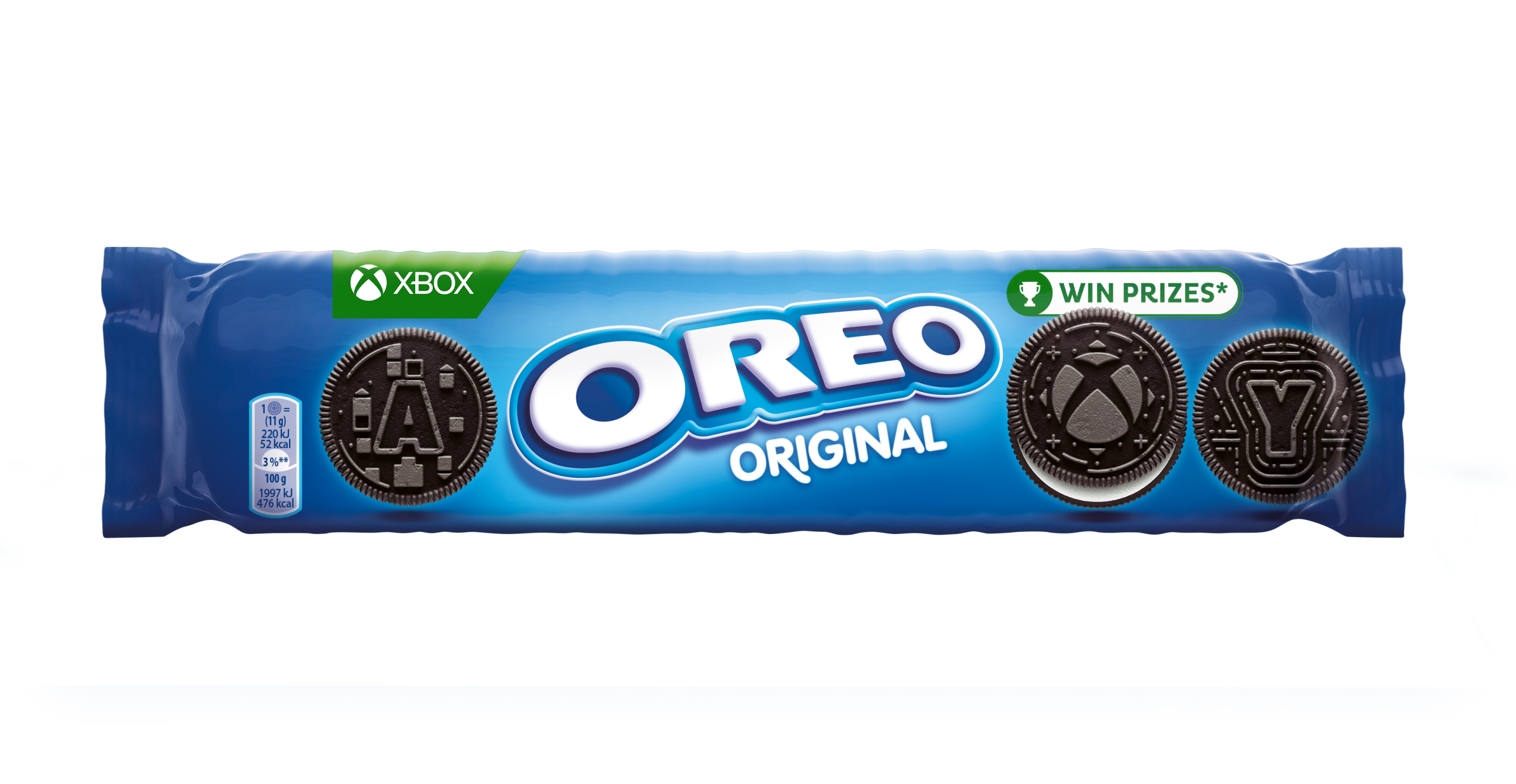 The OREO Xbox Special Edition cookies are sure to drive excitement in-store. They will be limited-edition, so retailers should stock up now to make the most of this exciting partnership. For more ranging and merchandising advice, retailers can visit www.snackdisplay.co.uk