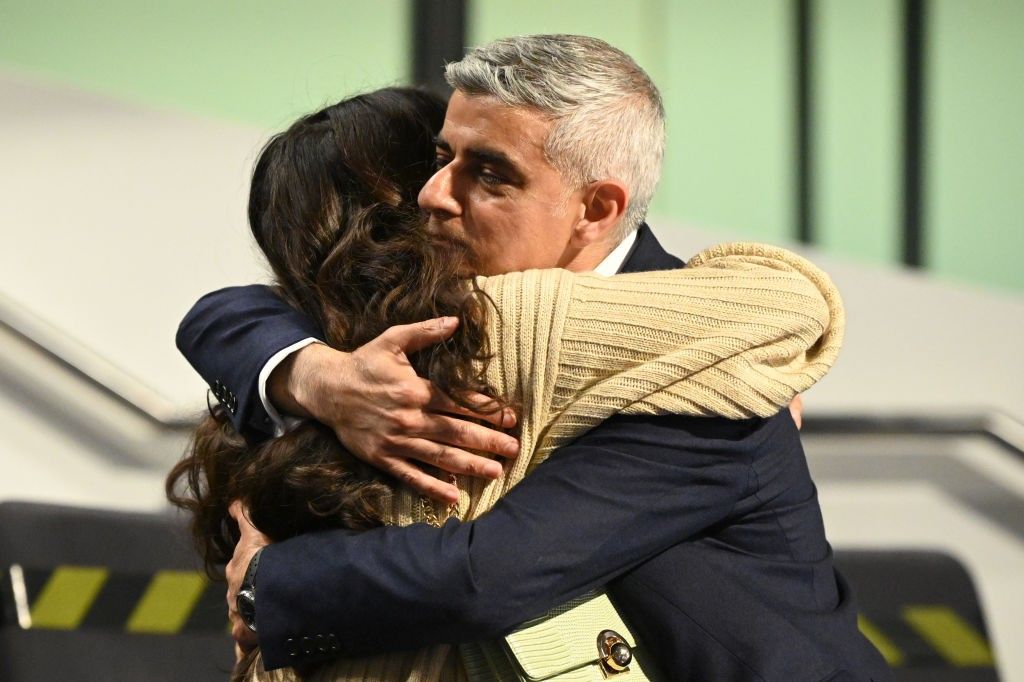 Sadiq Khan was re-elected London Mayor on Saturday as had been widely expected, providing some joy to the opposition Labour Party which has suffered a series of disappointing results in other local elections.
Khan, who became the first Muslim to head a major Western capital after his victory in 2016, saw off his main challenger, Shaun Bailey, the candidate from Prime Minister Boris Johnson's Conservative Party.
He won by 55.2 per cent to Bailey's 44.8 per cent in a result which had been widely predicted, although his winning margin was smaller than his victory five years ago.
"I am deeply humbled by the trust Londoners have placed in me to continue leading the greatest city on earth," Khan said, who focused his campaign on creating jobs and boosting London's tourism economy.
"I promise to strain every sinew to help build a better and brighter future for London after the dark days of the pandemic."
Khan's success comes after a bruising set of results for Labour in local elections in its former heartlands in central and northern England – known as the party's "Red Wall" – which followed a disastrous performance in the 2019 national vote.
Meanwhile, pro-independence parties won a majority in Scotland's parliament on Saturday, paving the way to a high-stakes political, legal and constitutional battle with Johnson over the future of the UK.
Scotland's First Minister Nicola Sturgeon said the result meant she would push ahead with plans for a second independence referendum once the Covid-19 pandemic was over, adding that it would be absurd and outrageous if Johnson were to try to ignore the democratic will of the people.
"There is simply no democratic justification whatsoever for Boris Johnson, or indeed for anyone else, seeking to block the right of the people of Scotland to choose our own future," Sturgeon said.
"It is the will of the country," she added after her Scottish National Party (SNP) was returned for a fourth consecutive term in office.
The SNP had been hopeful of winning an outright majority which would have strengthened their call for a secession vote but they looked set to fall one seat short of the 65 required in the 129-seat Scottish parliament, partly because of an electoral system that helps smaller parties.
However, the Scottish Greens, who have promised to support a referendum, picked up eight seats, meaning overall there will be a comfortable pro-independence majority in the Scottish assembly.
Labour held onto power in Wales, winning 30 of the 60 seats in the devolved parliament.
Earlier on Friday, Johnson got a boost to his parliamentary majority with Conservative Jill Mortimer beating Labour's candidate in Thursday's ballot by 15,529 votes to 8,589 to take the parliamentary seat for Hartlepool, a victory once unthinkable in a northeastern English port town that for decades backed Britain's main opposition party.
Johnson celebrated by immediately visiting Hartlepool where he ascribed his party's success to its policies of delivering Brexit and ploughing money into areas where many voters have felt neglected by successive London-based governments.
"I think what this election shows is that people want a party and a government that is focused on them, focused on delivering change," he told reporters, standing in front of a giant inflatable version of himself.
"I think what's happened now is they can see that we did get Brexit done and to a certain extent they can see that we delivered on that. And I think what people want us to do now is to get on with delivering with everything else."